WORLD
From the McDonald's and Cardi B beef to Dave Grohl being just awesome – Here's your March 3 news briefing
McDonald's has teamed up in recent years with big-name musical artists.
To start off, we're looking into:
Cardi B's McDonald's meal drama
The backstory: McDonald's has teamed up in recent years with big-name musical artists like Mariah Carey, BTS, Travis Scott and Saweetie to attract a younger and more diverse customer base. The idea is to keep the brand culturally relevant. But, some franchisees have pushed back against some of these partnerships, saying they don't fit the family-friendly image the brand is known for.

More recently: For example, US rapper Cardi B and her partner Offset (from the former rap trio Migos) starred in a McDonald's Super Bowl ad featuring a special meal for couples. The ongoing promo, "The Cardi B & Offset Meal," is designed for two people on a "hot date" and includes a cheeseburger, a Quarter Pounder with cheese, fries, two drinks and an apple pie.

The development: But not everyone is happy about this partnership. Some franchisees say Cardi B's image and music (specifically its profanity and sexual content) don't fit McDonald's family-friendly brand. The Wall Street Journal reported that some franchisees have even refused to promote the meal, citing McDonald's "Golden Arches Code," a set of marketing and operating guidelines that applies to all McDonald's stores.

But the burger giant isn't backing down. It's standing behind the decision to work with Cardi B and said the collaboration had gotten much support and excitement from other franchisees and employees. McDonald's also said it's always careful about what it posts and shares, ensuring that it aligns with the brand's values and avoids offensive language.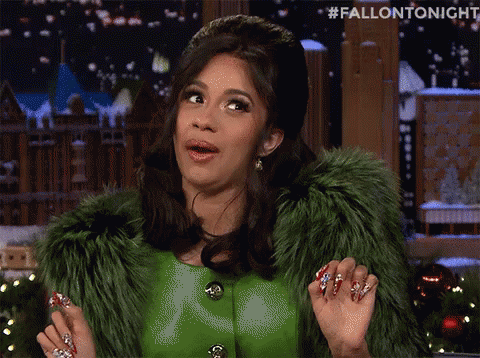 TikTok-ing time bomb
The backstory: The popular video-sharing app TikTok, owned by Chinese firm ByteDance, has caused concern among Western officials. Some governments are worried about its potential to expose sensitive information, especially on government devices. They fear the Chinese government could access the information, posing a national security risk.

More recently: Last December, TikTok was caught in a scandal when employees were found accessing user data, casting doubt on ByteDance's assurance that the app is secure and nothing to worry about. So, the US gave the app the boot from government phones.

The development: Now, TikTok is being banned from government devices left and right, with the EU and Canada following the US in restricting the app from official devices. The White House gave government agencies a month to ensure their employees don't have TikTok on their federal devices. Republicans are even working on a bill that would allow President Joe Biden to ban the app nationwide.

But, China has accused the US of overreacting and being too controlling for making employees delete TikTok. A foreign ministry spokesperson said the US is abusing its state power and suppressing fair market competition.
Tesla Investor Day 2023
The backstory: Since 2003, EV company Tesla has earned a reputation as an innovative and progressive brand. But, recently, it's on shaky ground. As other companies adopt electric and hybrid car tech into more affordable vehicles, Tesla's own EV sales could stumble. Then, there's the Elon Musk problem. Some say he's a genius; others think he's an idiot. His recent purchase and overhaul of Twitter hasn't helped that reputation.
More recently: It's no wonder investors were looking forward to Tesla's Investor Day this year. People have been anticipating its next-gen EV platform, among other plans keeping investors interested, like new car reveals, including a more affordable entry-level model.
The development: On Wednesday, Tesla hosted its Investor Day. But the reactions are that the event was mostly hype. Stocks fell sharply after the event left investors disappointed.
Read the full scoop on what when down at this year's Tesla Investor Day.
To end, we'll look into:
Why the northern lights are so active now?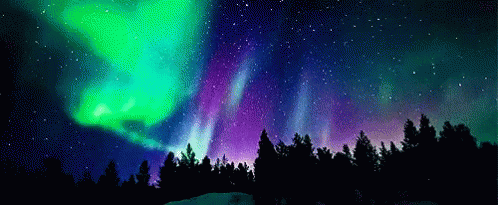 Every day lately, another story about the northern lights shows up in the news feed. For example. Just yesterday, we covered two pilots taking flights off-course in a 360-degree loop just so passengers could view this stunning phenomenon.

The northern lights, also known as aurora borealis, have been visible farther south than usual, and there's been more activity than we're used to. Even from outer space, we're getting news of northern lights sightings. Josh Cassada, a NASA astronaut, got a rare aurora view from the International Space Station. He took a photo of the northern lights shining green within the Earth's atmosphere and posted it on Twitter.
So, why are we seeing so much of these rare lights?

The northern (and southern) lights occur when electrified particles from the sun hit Earth's magnetic field. Some of the energy and particles from these "solar storms" travels along magnetic field lines to the north and south poles, where they fall into the atmosphere. They then interact with the gases, and the lights are a product of these interactions and show up in different colors. For example, oxygen creates green and red light, and nitrogen glows blue and purple.

We're headed toward something called "solar maximum," which is when there's an increase in activity on the sun. We're expecting that around July 2025. These kinds of solar events will become more common as we get closer to solar maximum, meaning the auroras will also become more frequent. The northern lights will also appear more often south of their usual skies up in the Arctic.

According to the UK Met Office, "it takes a severe or extreme geomagnetic storm to bring the belt southwards across southern Iceland." But, this year, we've already seen them as far south as the southern UK and Missouri in the US.

Although this northern lights winter season is coming to a close (as they're most visible from September through March), we still have two more Arctic winters before we reach that solar maximum period. So, we'll have a lot more opportunities to enjoy nature's light show.
In other news ...
📈Stocks: MSCI's global gauge of stocks is up 0.48% at 2719.68 at the time of writing.
Dow Jones rose 1.05% to 33,033.57.
Nasdaq Composite gained 0.73% to 11,462.98.
S&P 500 rallied 0.76% to 3,981.35.
Hang Seng Index fell 0.92% to 20,429.46.
🧠Quick factors to bear in mind:
US stocks rallied on Thursday in a choppy session, with the S&P 500 and the Nasdaq struggling early on. But the market rebounded.
Data on jobless claims underscored a tight labor market, leading to speculation that the Fed will raise the benchmark interest rate later this month – but signs point to a measured approach.
Salesforce shot up about 12%, which helped boost the Dow Jones. This was thanks to an upbeat full-year profit forecast and doubling its share buyback program.
Tesla tumbled around 6% after a lackluster Investor Day event. Investors were disappointed it didn't unveil a much-awaited (more affordable) entry-level EV.
On the other hand, China stocks took a hit as investors worried about rising US yields and global banks raising rates to fight inflation.
Nio, a Chinese EV maker, saw its Hong Kong shares tumble over 13% after reporting a net loss of 5.79 billion Chinese yuan (US$838.9 million) in the fourth quarter.
All eyes are on the National People's Congress and Chinese People's Political Consultative Conference "Two Sessions" annual meetings this Saturday for any policy changes.
👄Some comments and chatter:
"Economic data has surprised to the upside, "said Steven Oh, global head of credit and fixed income at PineBridge Investments, adding that unexpected data would lead policymakers to be more aggressive, and that's reset the market's expectations.
"We expect interest rates to stay higher for longer, and we expect stock market volatility ahead," said strategists at the Wells Fargo Investment Institute on Thursday in a note, adding that they've pushed their recession outlook to the second half of this year after stronger-than-expected data.
🛢Oil: Oil prices went up on Thursday due to the promising news about the world's biggest importer of crude oil, China's economy bouncing back, and fewer worries about the US imposing higher interest rate hikes. US crude rose 0.6% to US$78.16, and Brent climbed 0.5 to US$84.75 per barrel.
👛Bitcoin: At the time of writing, Bitcoin fell 0.41% at US$23,534.40.
🗨Blinken and Lavrov G20 meeting: Since Russia invaded Ukraine, top diplomats from Russia and the US haven't met. But, at the G20 summit in India, Secretary of State Antony Blinken and Russian Foreign Minister Sergey Lavrov spoke on the sidelines. Blinken called on the Russian government to reverse Putin's decision to suspend New START, the only nuclear arms control treaty between the two countries.
📢Protests take off in Greece: After the awful train crash on Tuesday in Greece, the death toll has now risen to 57. National anger about poor railway safety has boiled over, and demonstrators have begun protesting in the streets.
🙏Germany appeals to China: China is staying neutral in the war in Ukraine but still has strong economic and security ties with Russia. On Thursday, German Chancellor Olaf Scholz appealed to China, asking it not to send weapons to Russia but to call on Russia to withdraw from Ukraine.
📩Hungary delays NATO vote: Finland and Sweden are still waiting to join NATO after putting in their membership bids a year ago. Hungary and Turkey haven't approved those bids yet. Now, Hungary has delayed voting on the bids again, pushing the vote back another two weeks.
📢Netanyahu's wife in the middle of protests: Tensions are high in Israel as protesters continue to demonstrate in Tel Aviv because of the government's plan to weaken the judiciary. On Wednesday night, protesters gathered outside a beauty salon where Netanyahu's wife, Sara, was getting her hair done. Riot police had to get through the crowds and rescue her from the salon as the crowd chanted, "Shame, shame."
🚫France's involvement in Africa: France has a long history of colonization in Africa (and elsewhere) but has withdrawn from most of these places. Lately, there's been a lot of anti-French sentiment in some African countries as the East and West try to influence the region. On Thursday, French President Emmanuel Macron said that the time of French interference there is "well over" as he began a four-country tour of Africa to strengthen ties.
🔥Hong Kong skyscraper fire: On Thursday, a huge fire hit a skyscraper under construction in Hong Kong's Tsim Sha Tsui neighborhood. Two injured motorists were taken to the hospital after the blaze broke out, which the local fire department rated at a three on a five-point scale. The nearby Chung King Mansion and Fast East Mansion, as well as a shopping area, also caught fire, but they were all quickly extinguished.
🏃‍♂️China leads in tech innovation: China and the US are in a tech race. A few months ago, the US made a new policy barring semiconductor tech exports to China. Still, according to a new think tank study, China has a major lead in 37 out of 44 critical and emerging technologies. The West hasn't been able to keep up with China's research.
🤴Harry and Meghan kicked out of Frogmore?: Harry and Meghan, the Duke and Duchess of Sussex, have had a rocky relationship with the British monarchy as they've been trying to cut ties publicly. They say they've been asked to leave Frogmore Cottage, the couple's official UK residence, which is owned by the Crown.
🆒Hidden corridor in the Great Pyramid of Giza: In 2016, researchers used an imaging technique called muography on the Great Pyramid of Giza and discovered a secret internal corridor. Egyptian antiquities officials have now confirmed this hidden corridor, which sits above the main entrance. It could be there to redistribute the structure's weight around the entrance or another undiscovered chamber.
🗿Easter Island statue discovered: The Moai, Easter Island's iconic statues, are carved stone figures with distinctive faces mostly found around the Rano Raraku volcano base. But another Moai statue was just discovered in the dried-up lake of a volcano crater. Interestingly, no humans could've left it there in the last 200 or 300 years because it was too deep and didn't start drying up until 2018.
🥇Messi hands out gold phones: Argentine football star Lionel Messi shelled out about £175,000 (US$209,000) on 35 gold iPhones for his fellow World Cup champs and team staff. Each one has the player's name, number and Argentinian logo engraved on the back. We'll go out on a limb here and say he's pretty thrilled with winning the World Cup.
🤩Dave Grohl rocks: Foo Fighters frontman Dave Grohl decided to give back to the community with BBQ. He stayed overnight at the Hope Mission in Los Angeles, California, bringing a smoker, meat and all the supplies to cook an overnight BBQ for folks in need. An overnight storm didn't slow him down. With his help, the mission served a tasty meal to over 450 people.
Written and put together by Joey Fung, Vanessa Wolosz, Shebby Farooq and Christine Dulion