WORLD
From a K-pop shakeup to a breakdown of this year's Oscars – Here's your March 14 news briefing
So, remember when we talked about SM Entertainment – the K-pop industry giant– planning to sell a chunk of its shares to Kakao?
To start off, we're looking into:
K-pop shake-up
The backstory: So, remember when we talked about SM Entertainment – the K-pop industry giant– planning to sell a chunk of its shares to Kakao – which runs Korea's largest social media and messaging platform – for a whopping US$173 million? Well, things have gotten pretty intense since then.
More recently: It was SM Entertainment's management that was aiming to broker the deal with Kakao. The company's founder (and primary shareholder) Lee Soo-man wasn't too thrilled about the idea and even filed a request to stop the deal. Lee then sold a 15% stake to HYBE, SM's rival agency (and the label representing K-pop supergroup BTS), triggering a takeover battle.
The development: Well, HYBE withdrew from the bidding war on Sunday when the competition got a little too hot, driving the price out of its comfort zone. So now, Kakao will be the new owner of SM Entertainment. HYBE is still the primary shareholder, but the two companies have agreed to compete and collaborate, focusing on the fandom platform that's in their mutual interest. Kakao has said the acquisition will give it the boost it needs to go public.
Apple's exec exodus
The backstory: Tech giant Apple had some major shake-ups in its leadership team toward the end of last year. We're talking about losing 11 execs, including some VPs responsible for key functions like industrial design, software engineering and privacy matters. These people kept the company running smoothly day in and day out, so their departures were a pretty big deal.
More recently: Most of the executives leaving the company have been with Apple for over 15 years. And insiders have said that more high-ranking execs might be on their way out soon. Of course, this means a lot of new hires have been brought in as replacements, or in some cases, responsibilities have been shifted in departments to handle the losses.
The development: So, why the sudden flurry of executive exits? According to people familiar with the matter, it might be because of issues like more bureaucratic red tape, tensions between departments and shifting resources toward long-term projects. Some VPs may have also felt they weren't given the tools or clarity they needed to move up the ladder. On top of that, the company's stock fell 30% last year, which can hit execs in the wallet when stocks often make up a good chunk of their compensation.
Long COVID, explained
The backstory: When COVID began ravaging the world over three years ago, we didn't know that some people could suffer long-term symptoms. Some who contract the virus end up dealing with the condition for weeks or months – and some don't fully recover. And healthcare providers have had a hard time understanding this version of the illness, dubbed "long COVID." Long-term fatigue and brain fog are typical symptoms of long COVID, but there have been over 200 distinct symptoms observed.
The development: But we are learning more about this syndrome. Now, scientists have a better idea of how long COVID works and why the symptoms seem all over the place and unconnected. For one, it's clear it's not psychosomatic because there's evidence that some peoples' bodies have actually changed post-COVID. And we've learned that antiviral medications and other treatments may help with long COVID symptoms, no matter what they are. Doctors also have a few theories about what causes different symptoms – from where the virus resides in the patient's body to reactions to other viruses and pre-existing health conditions. But the mystery is still unraveling with more and more research.
To end, we'll look into:
What happened at this year's Oscars?
This year's Oscars was historic in a lot of ways.
We can't talk about the Oscars without giving it up for one movie in particular. It was truly the night for "Everything Everywhere All at Once," which won many awards in major categories. Written and directed by Daniel Kwan and Daniel Scheinert (aka 'The Daniels"), EEAAO completely dominated the Oscars, picking up seven awards, including best picture, best director, best original screenplay, best lead actress, best supporting actress, best supporting actor and best editing. It's the most-awarded best-picture winner since 2008's "Slumdog Millionaire."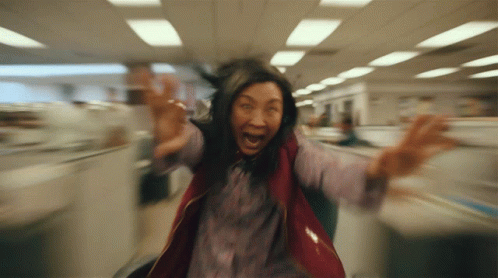 Michelle Yeoh is the first Asian actress to win the award for best actress. During her acceptance speech, she said: "For all the little boys and girls who look like me watching tonight, this is a beacon of hope and possibilities. This is proof that ... dream big, and dreams do come true. And ladies, don't let anybody tell you you are ever past your prime. Never give up." It's Michelle Yeoh's world; we're just living in it.
The best actor award went to Brendan Fraser for his role in "The Whale." This is his first Oscar. With Michelle Yeoh, Ke Huy Kwan (Waymond in EEAAO) and Brendan Fraser all winning major awards, this Oscars was truly a comeback story. "I'm grateful to Darren Aronofsky for throwing me a creative lifeline," Fraser said in his acceptance speech, "and hauling me aboard the good ship 'The Whale.'"
Of course, there were also a few snubs. Best picture nominees Elvis, The Fabelmans, Banshees of Inisherin and TÁR all went home Oscar-less. For the best supporting actress category, many thought Angela Bassett's performance in "Black Panther: Wakanda Forever" would win, but, instead, the award went to Jamie Lee Curtis in EEAAO. Many viewers pointed out Basset's reaction as Curtis was announced the winner, noting she looked pretty unhappy.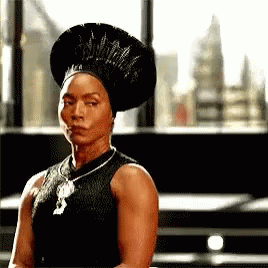 When it comes to the other awards for the night: "Guillermo del Toro's Pinocchio" won best animated feature; "Navalny" won for best documentary; costume designer Ruth E. Carter became the first Black woman to win two Oscars, this time for "Black Panther: Wakanda Forever;" Sarah Polley won best adapted screenplay for "Women Talking;" and "All Quiet on the Western Front" won for best international feature, best production design, best original score and best cinematography.
In other news ...
📉Stocks: MSCI's global gauge of stocks is down 0.52% at 2643.64 at the time of writing.
Dow Jones slid 0.28% to 31,819.14.
Nasdaq Composite gained 0.45% to 11,188.84.
S&P 500 dropped 0.15% to 3,855.76.
Hang Seng Index was up 1.95% to 19,695.97.
🧠Some quick factors to bear in mind:
US stocks were mixed on Monday, and there was  fear about the impact of Silicon Valley Bank's collapse.
The Fed and US Treasury took action to help stabilize the banking system and said SVB depositors could access their money on Monday.
Although bank stocks, like JPMorgan Chase and Citigroup, continued to sink, investors were looking elsewhere for opportunities. Some invested in tech stocks like Apple, while others preferred defensive options like Johnson & Johnson and Eli Lilly.
Traders changed their predictions for next week's Fed meeting, saying there might not be a 50-basis point rate hike but instead a smaller increase of 25-basis points or even no hike at all.
China's stocks rose on Monday thanks to the government's promise of more support for the economy. China's new Premier, Li Qiang, said the government would support private enterprise, which helped comfort the private sector.
👄Some comments and chatter:
"We forecast a 25bp Fed hike, but Powell talk and high CPI point to close call. The threat to our views comes from Fed Chair Powell. While Powell opened the door to a large March hike, he did not walk through it, noting that the upcoming decision will be determined by 'the totality of the data,'" said Marko Kolanovic, JPMorgan Chase & Co. strategist.
"Unlike in 2008, the government has stepped in early and stepped in hard. We are not set for a rerun of the Great Financial Crisis. This is not the end of the world," said Brad McMillan, chief investment officer and a managing principal at Commonwealth Financial Network.
🛢Oil: Oil prices took a dip by around 2%, as the collapse of Silicon Valley Bank shook things up in equities markets, and people started freaking out about the possibility of another financial crisis. With this, US crude fell 2.5% to US$74.80, and Brent dropped 2.4% to US$80.77 per barrel.
👛Bitcoin: At the time of writing, Bitcoin is up 9.37% at US$24,294.50.
Nepal's solo venture ban: Five years ago, Nepal banned travelers from climbing Mount Everest solo because less experienced climbers would get lost or hurt too often. Nepal has many areas travelers like to explore, but because of more inexperienced tourists, the cost of search and rescue is getting to be too much. So, Nepal extended the solo travel ban to the whole country. Travelers who want to trek remote regions must hire a government-licensed guide or join a group.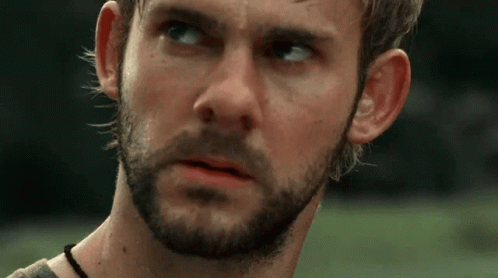 🤝Grain deal extension: Last year, Russia and Ukraine made a deal to continue shipping grain to avoid a global food crisis. But that deal is close to expiring. On Monday, ​​ Russia told the UN it would extend the grain deal but only for 60 days, as it wants to make some changes to the terms before making a longer extension.
💬Rishi Sunak speaks on China: UK PM Rishi Sunak launched a review of British policy and has been looking at its relationship with China. On Monday, Sunak said China poses an "epoch-defining challenge" to international order but didn't outright label it a threat. He said while the UK will keep working with China on issues like climate change, it won't hesitate to "push back" if it has to.
📄The US extends Ukrainians' legal stay: After Russia invaded Ukraine last year, thousands of Ukrainian refugees flew to Mexico to enter the US through the southern border. The US allowed over 20,000 Ukrainians processed at the Mexican border to stay. Now, the Biden administration is allowing those refugees to stay for at least another year. (It later created a system for Ukraine's refugees to fly in directly if they had an American sponsor, which brought an additional more than 118,000 to the US).
🗨Xi Jinping's first third-term speech: Recently, China's President Xi Jinping began an unprecedented third term. During a speech on Monday, he promised to build up the military, talked about reunifying with Taiwan and called for the country to better coordinate development and security.
🏫Wagner Group recruiting from schools: Russia contracted the private military company Wagner Group to help fight in Ukraine, and it's lost around 30,000 "soldiers" so far. The group has reportedly opened recruiting stations in Russian schools to attract "impressionable" young recruits.
🏦The US hits the brakes on a banking crisis: The US banking system has been shaken, especially with the fall of Silvergate Capital, Silicon Valley Bank and then Signature Bank. Now, the government is trying to prevent a potential banking crisis. US regulators are intervening, and the government told depositors at SVB that they could access their money Monday.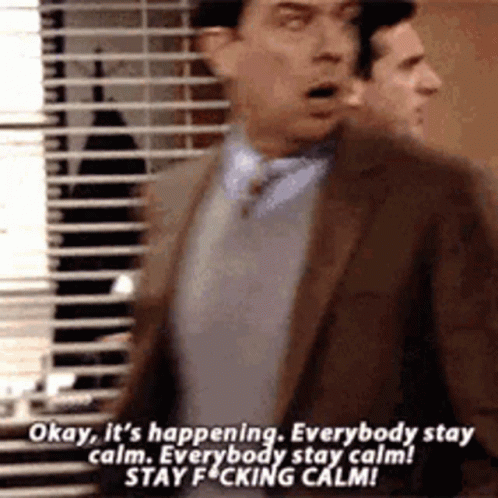 💸SVB UK bank bailed out: HSBC is acquiring the UK arm of Silicon Valley Bank for £1 (US$1.22), after a chaotic weekend where ministers and bankers looked for ways to avoid its collapse following the California bank's shutdown.
💉Pfizer moves to buy Seagan: Pharmaceutical giant Pfizer has been making acquisitions left and right lately with all the cash it got from its COVID vaccine. The latest is Seagan, known for producing cancer-targeting therapies. The deal is for US$43 billion.
💻Discord revises privacy policy: Last week, Discord announced that its existing chatbot Clyde would get new AI language capabilities and other fun features. But with this, Discord changed its privacy policy, revoking its promise not to collect data on screen recordings and voice and video chats. After tons of user backlash, Discord will revise the privacy policy to include those protections again.
😴Sleep and vaccine effectiveness: According to a new study, getting less than six hours of sleep the night before a vaccine could limit your body's response to it, weakening the protection you'd get (especially for men). So, make sure to get in those eight hours!
🐈Cocaine Kitty: No, this isn't some weird promo for "Cocaine Bear." Back in January, an African serval cat was found in Ohio with cocaine in its system. Now, the cat's found a new home at the Cincinnati Zoo, where it will presumably not have access to coke or other drugs.
Written and put together by Joey Fung, Vanessa Wolosz, Shebby Farooq and Christine Dulion