Business
From JPMorgan's CEO answering questions about Jeffrey Epstein to Apple's newest emojis – Here's your March 30 news briefing
JPMorgan Chase has been accused by victims of Epstein's sex trafficking of supporting his illegal activities.
A few minutes every morning is all you need.
Stay up to date on the world's Headlines and Human Stories. It's fun, it's factual, it's fluff-free.
To start off, we're looking into:
JPMorgan CEO deposed
The backstory: In 2008, big-shot hedge fund manager Jeffrey Epstein got in trouble for sexual misconduct and pleaded guilty to prostitution charges in Florida. He was also a client of JPMorgan from 2000 to 2013, and this didn't change even after he admitted to wrongdoing in Florida. Fast forward to 2019, and he was again arrested for sex trafficking minors. But before his trial began, he died in jail, and it was ruled a suicide.
More recently: JPMorgan Chase has been accused by victims of Epstein's sex trafficking of supporting his illegal activities. Earlier this month, the bank tried to dismiss a lawsuit, arguing that the allegations didn't meet the legal standard for sex trafficking. But according to court documents, the bank might have ignored some red flags and turned a blind eye to what Epstein was doing.
The development: Now, JPMorgan CEO Jamie Dimon will reportedly have to answer some tough questions about his bank's connection to Epstein. According to some insiders, Dimon will be deposed as part of two high-profile cases against the bank brought by one of Epstein's alleged victims and the US Virgin Islands.
The exact date of this sworn testimony is unknown, but one source mentioned that all related depositions must be done by the end of May. As for JPMorgan, it declined to comment on the matter.
China's debt diplomacy
The backstory: China has become the biggest lender for developing countries on the planet. This is all thanks to its "Belt and Road" initiative, which has seen China invest billions of dollars into infrastructure projects across the globe. But this has worried Western countries and multilateral lenders about the debt burden on those economies. So they've called on China to give those countries some relief and help with their debt burden.
The development: A new report from the World Bank, Harvard Kennedy School, AidData and the Kiel Institute for the World Economy found that China has spent a massive US$240 billion bailing out 22 developing countries from 2008 to 2021. Most of the lending (about 80%) happened between 2016 and 2021, with the money going to middle-income countries like Argentina, Mongolia and Pakistan, who used it to build "Belt and Road" infrastructure. But these countries have struggled to repay them.
The report highlighted that China has been giving more loans to countries in debt distress. In fact, in 2022, 60% of its overseas lending portfolio went to these types of countries. That's a huge increase from less than 5% in 2010.
The West's "double standards?"
The backstory: Over the past year, Western countries have welcomed refugees from Ukraine as they fled from the war, taking in about 8 million since it began. But, at the same time, many European governments are calling for reforms to the asylum-seeking system to differentiate refugees fleeing war and persecution from those seeking job opportunities. They say this second group is putting a strain on the asylum system. And, while many Western countries denounced Russia's attacks on Ukrainian civilians, that same response hasn't been there when it comes to Syria's 12-year civil war.
The development: Every year, the London-based human rights watchdog Amnesty International releases a report on human rights abuses and violations worldwide. This year's report accuses Western countries of having double standards, pointing out that they quickly condemned Russia but have failed to respond as strongly to other human rights crises in countries like Syria and Saudi Arabia.
Also, Amnesty says 2022 was the deadliest year in the past decade for Palestinians in the West Bank, with at least 151 people killed by Israeli forces. The report also highlights Myanmar's oppression of the Karen and Karenni minorities, with hundreds killed and at least 150,000 displaced. And it notes Iran's response to continued anti-government protests across the country, which has resulted in hundreds of deaths and injuries.
To end, we'll look into:
The problem with fake AI photos
Earlier this week, we shared viral photos of Pope Francis wearing a drippy puffer jacket. The photo has spread all over the internet and become a meme. When it became clear that AI actually created this photo, many were totally shocked. It actually does look … pretty real. But we should've known that the pope wouldn't be that fashion-forward.
This pope meme shows that AI is getting better at making images that are hard to distinguish from real photographs. Usually, the uncanny valley of AI-generated images is enough for us to see that something is not quite right. Looking at fingers and hands, seeing if someone's smile has too many teeth, and zooming in to check for image defects all definitely gave the game away. Well, not this time.
And these AI developments could have deepfake-like consequences. The latest version of Midjourney's image production tool can produce pictures that are hard to spot as fakes. Its text-to-image model is now better at producing pictures that look like news agency photos.
When news came out that Donald Trump may get arrested, Trump himself actually shared AI-generated photos of him praying on his social media platform Truth Social. It's clear the photo isn't real. But, on Twitter, users were posting their own AI-generated photos of Trump running away from/getting arrested by police. With all these pictures circulating, spotting misinformation becomes a lot harder.
"It does add noise during crisis events. It also increases the cynicism level," said Jevin West, a professor at the University of Washington who focuses on the spread of misinformation. "You start to lose trust in the system and the information that you are getting."
In other news ...
📈Stocks: MSCI's global gauge of stocks is up 1.28% at 2739.42 at the time of writing.
Dow Jones surged 1% to 32,717.60.
Nasdaq Composite gained 1.8% to 11,926.24.
S&P 500 added 1.4% to 4,027.81.
Hang Seng Index climbed 2.06% to 20,192.40.
🧠Some quick factors to bear in mind:
US stock rallied on Wednesday, led by strength in tech stocks and due to positive sentiment around the banking sector.
Despite the positive sentiment, some bond investors were still uncertain about the impact of rising interest rates on economic growth. As a result, the 10-year Treasury yield went up slightly to 3.57%, while the 2-year rate rose to 4.09%.
Chipmaker Micron climbed over 7% as it had a strong quarter, even though it had to write down US$1.4 billion in inventory. Investors were uplifted by execs saying the inventory problems were getting better. Other semiconductor companies like Nvidia and AMD also surged by around 2%.
Regional banks, such as Citigroup and Goldman Sachs, and the SPDR S&P Regional Banking ETF went up by around 1%.
Hong Kong's stocks had a good day thanks to a big announcement from Alibaba.
The Chinese tech giant said it would split into six different groups, which excited investors and caused its stock to jump by over 12%. But China stocks closed lower.
Several Chinese tech giants, including Tencent, Meituan, Baidu and Kuaishou, also saw gains in Hong Kong.
👄Some comments and chatter:
"Some of the banks there were in the spotlight, their stock prices are starting to at least stabilize," said Sameer Samana, senior global market strategist at Wells Fargo Investment Institute in Charlotte, North Carolina.
"The Fed remains in a very difficult position (largely of its own doing). With banks stabilizing, inflation still way above target, the labor market still historically strong, and the Fed desperately needing to rebuild credibility, our sense is that the FOMC will hike by 25 basis points on May 3. However, Powell does not like to surprise markets, so this is far from a certainty," said Chris Senyek of Wolfe Research in a note.
🛢Oil: Oil prices took a bit of a dip on Wednesday in choppy trading. Investors were eager to cash in on the gains from the last couple of days, and there was debate about whether there's enough oil to go around. With this, US crude fell 0.3% to US$72.97, and Brent lost 0.5% to US$78.28 per barrel.
👛Bitcoin: At the time of writing, Bitcoin is up 4.67% at US$28,378.93.
🤝Taiwan prez to meet with US official: Taiwan President Tsai Ing-wen has plans to visit North America, with two stops in the US. During her tour, she's expected to meet with US House Speaker Kevin McCarthy. The US has said this trip is not unusual and it's not political. But on Wednesday, Zhu Fenglian, the spokesperson for China's Taiwan Affairs Office, said that no US officials should meet with Tsai.
📨Zelenskiy invites Xi to Ukraine: Last week, President Xi visited Russia as China remains neutral in the war but is still friendly with Russia. On Tuesday, Zelenskiy invited Xi to Ukraine during an interview. Chinese Foreign Ministry spokesperson Mao Ning said that she had no info on a formal invitation for Xi to visit.
🔥Migrant center fire: Security footage from a center for migrants in Mexico that caught fire has leaked and is causing outrage in the country. The footage seems to show workers walking away as the fire spreads, leaving migrants behind trapped in a locked cell. There were 38 people killed in the fire.
🤒The Pope is sick: The Vatican announced that Pope Francis was hospitalized with a respiratory infection Wednesday. He's been having difficulty breathing recently and will stay in the Rome hospital for several days to be treated. He doesn't have COVID, though. Someone go grab his puffer jacket, just in case.
👴Biden opens democracy summit: US President Biden is hosting his second "Summit for Democracy." He opened the conference on Wednesday by pledging almost US$700 million to fight for global democracy and toward an anti-surveillance alliance.
📢Paris trash strike ends, and protests weaken: After weeks of garbage piling up on the streets of Paris starting on March 6, garbage collectors have ended their strike against pension reform and returned to work on Wednesday. Other protests against the reform have also begun to peter out.
☕Starbucks CEO faces the Senate: Over the past couple of years, Starbucks locations all over the US have been unionizing, and the US government is investigating company union-busting practices. Former Starbucks CEO Howard Shultz appeared before the US Senate on Wednesday and denied allegations that Starbucks has been breaking labor laws in fighting against unionization.
🤖Tech leaders call for a pause on the AI tech race: In an open letter from the Future of Life Institute, the organization urged AI labs to stop creating models more powerful than GPT-4, the latest version of a large language model software developed from OpenAI. The org is concerned about misinformation, propaganda and job automation and that these machines could outnumber and obsolete human society. This letter was signed by Elon Musk, Apple co-founder Steve Wozniak and 2020 presidential candidate Andrew Yang, among others.
🌍UN adopts climate justice resolution: There's been a lot of international back and forth on how to hold big polluter countries accountable for their roles in climate change. On Wednesday, the UN adopted a historic resolution to get the legal opinion from the international court of justice (ICJ) to figure out states' obligations to tackle the climate crisis and the consequences for countries that don't take action.
🚫Amsterdam's new stay away campaign: Amsterdam has been flooded with rowdy and destructive tourists for years and wants that kind of tourism to end. In its latest move, the city has started a stay away campaign aimed at young British men, who seem to be the worst offenders of this kind of tourism. The online initiative videos show young, drunk men being arrested, fingerprinted and having their mugshots taken.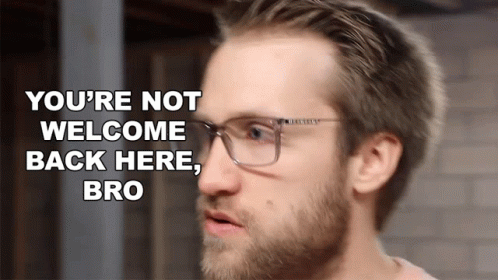 🥩Italy moves to ban lab-grown meat: Lab-grown meat is becoming a reality, hailed as an achievement by animal-welfare groups and environmentalists. But Italy's government is backing a bill to ban lab-produced meat and lab-made foods, calling on preserving Italian food heritage and health protection.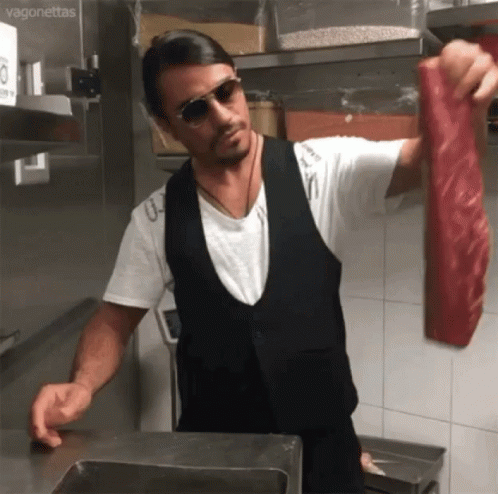 🎧Apple headset reveal: Apple has announced it will unveil its new mixed-reality headset at an event on June 5. This is the biggest new product it's revealed since the Apple Watch eight years ago.
👟Jordans in Japan: Nike has launched a flagship Jordan World of Flight store in Tokyo, Japan. The Jordan-only store pays homage to basketball culture and the Jordan legacy and offers classes on shoe-lacing and sneaker care and preservation.
📸France is tired of fakes: The French government is proposing a bill that may require influencers to label their photos whenever they've been altered or retouched. Finance Minister Bruno Le Maire said they're looking to limit the "destructive psychological effects" of filters. The bill will be considered in the French National Assembly next week.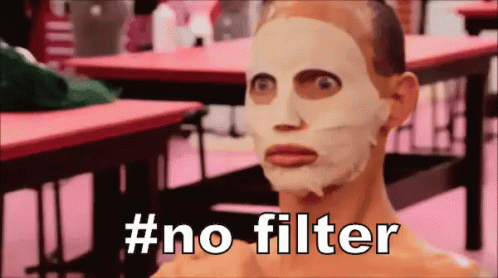 😜New emojis: On Monday, Apple's iOS 16.4 was released, bringing in 31 new emojis. These include a shaking-head smiley face, animals like a donkey, moose and a goose, and more heart colors, including plain pink and light blue. The pink heart has been a long-time ask from Apple users.
Written and put together by Joey Fung, Vanessa Wolosz, Shebby Farooq and Christine Dulion