Business
From Sergio Ermotti returning to UBS to T-rex lips – Here's your March 31 news briefing
UBS' former CEO Sergio Ermotti led the Swiss bank for nine years and got serious recognition as a "corporate fixer" after its near collapse.
A few minutes every morning is all you need.
Stay up to date on the world's Headlines and Human Stories. It's fun, it's factual, it's fluff-free.
To start off, we're looking into:
UBS calls back ex-CEO
The backstory: UBS' former CEO Sergio Ermotti led the Swiss bank for nine years and got serious recognition as a "corporate fixer" after its near collapse. He successfully helped it bounce back following the 2008 global financial crisis and worked hard to rebuild trust with clients and employees by shaking up the firm's culture. Ermotti left his post back in October 2020 and was succeeded by Ralph Hamers.
More recently: Rival Swiss bank Credit Suisse has been dealing with a ton of challenges in recent years – from scandals to litigation to massive losses. Two weeks ago, its shares plunged to an all-time low, and it was teetering on the brink of collapse. Then, UBS dropped a massive US$3.2 billion to bail out its rival in a shotgun merger arranged by Swiss regulators. The idea was to prevent any contagion from spreading and threatening to the global banking system.
The development: UBS just dropped a major bombshell by announcing the comeback of ex-CEO Ermotti to lead the takeover of Credit Suisse. The board felt that Ermotti, with all his experience, is better equipped to handle such a massive and complicated acquisition. The transition will go down on April 5. But Hamers isn't going anywhere just yet. He'll still be around to advise and assist with the transition. Ermotti urged everyone to be patient as the bank figures out a strategic plan.
Big banks brace for a big bill
The backstory: A string of recent bank failures, including Silicon Valley Bank (SVB), Signature Bank and Credit Suisse, have been making waves in the financial sector. Naturally, this has some people feeling a bit antsy about the safety of their hard-earned cash stashed away in these institutions.
So, business honchos and regulators are stepping up to calm any fears and assure customers that their money is still as safe as can be. This is all thanks to the Federal Deposit Insurance Corp. (FDIC), Federal Reserve and US Treasury, who've got depositors' backs, both insured and uninsured.
More recently: First Citizens agreed to buy the remnants of Silicon Valley Bank through a loss-sharing arrangement with the FDIC. Now the FDIC is staring down some pretty hefty expenses, adding up to around US$23 billion. One way of dealing with this is adjusting the fees it charges the banks it insures. The FDIC has proposed a "special assessment" fee on banks this coming May to help cover the costs. But, some lawmakers have said that small banks shouldn't have to foot the bill for the intervention at SVB.
The development: Because of this political pressure, the FDIC has said it has latitude on how to impose this assessment fee. Basically, it wants to avoid putting too much strain on smaller banks and may instead shift those costs to big players like JPMorgan Chase, Bank of America and Wells Fargo to cover the costs, according to people familiar with ongoing talks.
EU makes a zero-emission rule
The backstory: In the EU, transportation makes up a quarter of the bloc's carbon emissions. And 70% of those emissions are from road traffic. So, the EU has been discussing new car laws, agreeing to a phaseout of traditional combustion cars by 2035. The approval vote was supposed to happen at the beginning of March.
More recently: For the past few weeks, Germany has been delaying a vote on the phaseout, calling for an exemption for cars running on e-fuels. E-fuels are made using captured CO2 emissions, but CO2 is still released when these fuels are combusted in an engine, making them theoretically carbon neutral. E-fuels aren't really being produced to a scale to support traditionally made cars at the moment. But that's another problem. Under the law, selling internal combustion engine cars would become illegal, point blank. But Germany won the exemption.
The development: On Tuesday, the EU finally passed the law saying that all new cars must be zero-emission from 2035. It wasn't a unanimous approval, with Poland voting against it and Italy, Bulgaria and Romania abstaining. With this plan comes the requirement for average emissions of new cars to drop by 55% by 2030 compared to 2021 emissions. Later this year, the EU will figure out how the sale of e-fuel-only cars will go on. EU energy ministers also agreed to extend the voluntary target for countries to curb their gas use by 15% for another 12 months to help prepare for next winter if the energy crisis continues.
To end, we'll look into:
Resurrecting old computer tech
In the later part of the 19th century, engineers coined the term "analog" to describe computers that simulated real-world conditions. Analog used varying conditions rather than the binary code of digital computers to calculate approximate results. Back in 2002, the world was storing more info on digital computers than in analog format. And in the early 2010s, the world's shift from analog to digital computing was pretty much done.
According to the researcher Martin Hilbert from the University of Southern California, within the next century, "computational power and ability to store as much information as that which can be stored in the molecules of all humankind's DNA."
But computer scientists have been predicting a comeback for analog, and not just for tech hobbyists. Actually, analog computing could give AI the edge that it needs.
For example, a startup called Mythic creates analog AI processors. How does that even work? It may not seem like it, but there are limits to digital computing. Back in the 90s and early 2000s, analog computers were replaced by their digital counterparts because of digital's lower cost and size and their accuracy and precision.
But now, the science of AI builds on what's known as deep neural networks (DNNs), which don't need that same precision, and which is all about matrix multiplication. Analog computers are really good at matrix multiplication. And with local processing and no need for electricity to store memory, analog chips don't use as much power as digital chips.
According to Mythic, "Today's digital AI processors are tremendously expensive to develop and rely on traditional computer architectures, limiting innovation to only the largest technology companies. Inference at the edge requires low latency, low power, and must be cost-effective and compact. Digital processors are just not able to meet these challenging needs of edge AI."
Plus, the flash memory of the analog chips holds different voltages to simulate how neurons work in the brain. Isn't the whole point of AI that it works like a human brain?
In other news ...
Stocks: MSCI's global gauge of stocks is up 0.74% at 2759.70 at the time of writing.
Dow Jones surged 0.43% to 32,859.03.
Nasdaq Composite gained 0.73% to 12,013.47.
S&P 500 added 0.57% to 4,050.83.
Hang Seng Index climbed 0.58% to 20,309.13.
Some quick factors to bear in mind:
US stocks rallied on Thursday as investors braced themselves for the upcoming inflation data on Friday and what it could mean for interest rates. Some Fed officials made hawkish comments that hinted at raising interest rates soon.
Weekly jobless claims went up by 7,000 to 198,000, leaving investors optimistic that the Fed won't tighten its monetary policy as quickly since the labor market seems to be slowing down.
Chip stocks had a good day, like AMD. The VanEck Vector Semiconductor ETF rose 1.4% on Thursday and advanced over 28% this year.
Tech-related companies, like Amazon and Apple, helped boost stocks. But regional banks didn't do so well because the Biden administration proposed tougher rules on banks to reduce risk in the financial sector.
Hong Kong stocks surged on Thursday following Wall Street's lead. Tech firms were especially strong. China's stocks also rose a bit as investors wait for data about manufacturing coming out today.
Alibaba climbed more than 2% after some execs explained the company's latest restructuring to split the tech giant into six parts. Each can get outside funding and become a public company.
Some comments and chatter:
"The Fed and inflation are back in focus. They're all singing basically from the same song sheet that inflation is enemy number one and there's more work to be done," said Leo Grohowski, chief investment officer at BNY Mellon Wealth Management.
"With cracks in the banking system becoming apparent, the Fed's job has become even harder. Recession risk remains in focus given the Fed's historical track record of struggling to tighten policy while easing the economy to a soft landing," said Jim Baird, chief investment officer at Plante Moran Financial Advisors.
🛢Oil: Oil prices went up by more than 1% on Thursday with lower supplies of US crude and the Kurdistan region halting exports, which helped balance the fact that Russia cut its oil supply less than people expected. With this, US crude rose 1.9% to US$74.37, and Brent gained 1.3% to US$79.27 per barrel.
👛Bitcoin: At the time of writing, Bitcoin is down 1.32% at US$28,089.13.
👩‍⚖️Trump indicted: Former US President Donald Trump was indicted by New York prosecuters on Thursday over hush money paid to porn star Stormy Daniels to allegedly keep her quiet about their sexual encounter. He's the first former president to be indicted on criminal charges, but this doesn't disqualify him from running or serving as president again. More on this breaking story on Monday.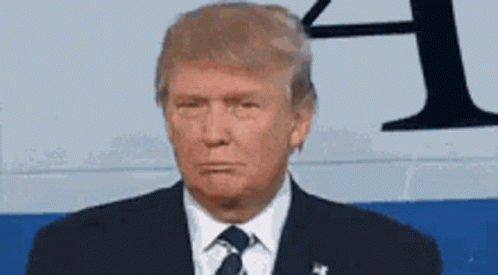 😢Temple floor collapses in India: On Thursday, the floor built over a temple well in India collapsed while people were on top praying at a festival for the Hindu deity Rama. The accident killed at least 11 people, with around 35 people falling into the well.
🔥Ferry fire in the Philippines: Overnight from Wednesday to Thursday, a fire on a ferry in the southern Philippines continued to rage on for eight hours, killing at least 31 people out of the around 250 passengers and crew, officials said on Thursday. The people who survived jumped into the water and were rescued by the coast guard, navy, a nearby ferry and also local fishermen.
🚓Russian father caught after fleeing jail: A few days ago we reported about a Russian man whose daughter had drawn an anti-war picture. He was sentenced to jail but fled and was missing. That man, Alexei Moskalev, has now been found in Belarus and was detained.
💣Is Russia seeking munitions from North Korea? Russia has been trying to get weapons for the war in Ukraine from different places, challenged by international sanctions. On Thursday, US officials said they had new evidence of Russia trying get weapons from North Korea in return for food and other commodities.
😬EU chief wants to "de-risk": Next week, French President Emmanuel Macron and European Commission President Ursula von der Leyen are going to visit China. On Thursday, von der Leyen called on Europe to "de-risk" its relationship with China. She said that how China deals with Russia during the conflict with Ukraine will determine the EU's relationship with it going forward.
👮‍♂️Russia detains journalist: Russia has detained an American journalist with The Wall Street Journal, Evan Gershkovich, for alleged spying while he was on a reporting trip. This is the first time Russia has charged a US journalist with spying since the Cold War.
👆China warns US about Taiwan prez visit again: Taiwan President Tsai Ing-wen's North America trip just started, and she arrived in New York on Wednesday. With that, China renewed its warnings on Thursday, objecting to any official meetings between US officials and her.
📨Finland's in: On Thursday, Finland cleared the last obstacle in its bid for NATO membership. Turkey, the last hold out on Finland's application, voted yes on the country's entry into the bloc. This will double the length of NATO's border with Russia.
🚢UK's controversial migrant housing plan: The UK government is trying to deter migrants from crossing to it via the English Channel. In a new plan unveiled on Wednesday, Immigration Minister Robert Jenrick proposed housing migrants in old military bases instead of hotels, and may use barges in the future. This controversial idea has been condemned by human rights advocates as cruel.
📜Vatican rejects old colonialism doctrine: Back in the 15th century, theories in the "Doctrine of Discovery" allowed colonialists to make claims on Native lands, and were backed by Catholic authorities. Indigenous peoples have been demanding a rejection of these theories for decades. On Thursday, the Vatican responded and formally rejected the doctrine.
💸TikTok founder's fortune: Last week, TikTok CEO Shou Chew's testified before US Congress to try and allay fears that the app is a national security threat. Well, that testimony didn't go so great. But, it was also revealed that ByteDance owns a smaller stake in TikTok than previously thought. The math works out to show that the app's founder, Zhang Yiming, has an estimated fortune that's down about US$13 billion from last September.
🦶Alibaba may step back: Earlier this week, China's ecommerce giant Alibaba revealed plans to split its US$250 billion empire into six units. Now, the company's CEO has said that it may gradually give up control of some of these businesses in the future. It would aim to be more of an asset or capital backer rather than directly dealing in company operations.
🎮Netflix gaming?: App developer Steve Moser found some hidden code within the Netflix platform that suggests the streaming giant may be moving to offer gaming on TVs in the future, possibly with the use of a mobile phone as a controller. So far, Netflix games are really only available on mobile devices and tablets.
🦛Colombia's hippo relocation: Colombia has plans to relocate 70 of the hippos from Pablo Escobar's former estate to Mexico and India. On Wednesday, officials announced that the relocation plan would cost US$3.5 million.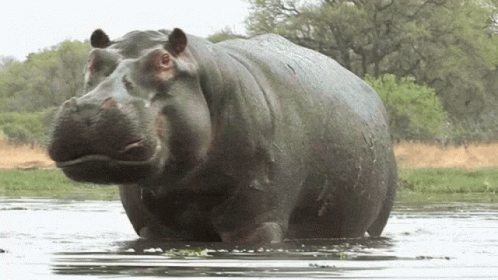 🏎New Lamborghini model: Italian sports car designer Lamborghini just unveiled its first supercar plug-in hybrid model. It still has a V12 gas engine, but it also has three electric motors. The "Lamborghini Revuelto" hasn't been priced yet, but we can expect it to cost more than past models.
😻First cheetah cubs born in India since extinction: Cheetahs have been extinct in India for over 70 years now mostly because of human activity. But, India has been trying to rewild itself with the animals, bringing them into Kuno National Park wildlife sanctuary from Africa in small batches. It welcomed the birth of four cubs – the first born since that extinction – who were spotted on Wednesday and are believed to be about 5 days old.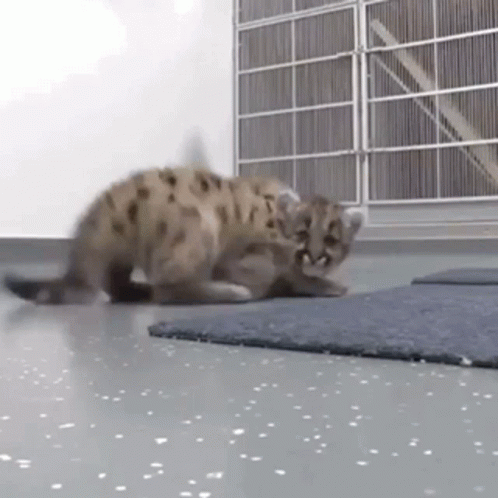 💋Did the T-rex have lips? We all think we know what a T-rex looked like, but some paleontologists are saying that we have one of the details wrong. What if the T-rex had lips? They think that the Tyrannosaurus and other closely related dinosaurs had teeth that were covered in lip-like tissue, more like Komodo dragons than crocodiles.
Written and put together by Joey Fung, Vanessa Wolosz, Shebby Farooq and Christine Dulion