Geopolitics
From tragedy in Myanmar to jellyfish populations blooming and an ancient Mayan scoreboard – Here are today's Headlines
In February 2021, the military took over the government in Myanmar.
A few minutes every morning is all you need.
Stay up to date on the world's Headlines and Human Stories. It's fun, it's factual, it's fluff-free.
To start off, we're looking into:
Tragic day for Myanmar
The backstory: In February 2021, the military took over the government in Myanmar and arrested the democratically elected leader, Aung San Suu Kyi, who has since been slapped with a 33-year sentence. Now, the country's under the control of the military junta.
More recently: Since then, people have been protesting against the coup, but the junta has been cracking down on these demonstrators, and things have gotten violent. The crisis has led to a shortage of basic things like food and fuel, and the region's economy has taken a big hit.
The development: On Tuesday, tragedy struck Kant Balu township in Myanmar's Sagaing region. Witnesses and local media reported that the military carried out air attacks, dropping bombs and firing on the village while people were gathered for the opening of a new town office. This town has been a vocal opponent of the military coup two years ago, and sadly, this attack is being called one of the deadliest since the military took control.
The latest reports suggest a death toll of around 100, including women and children. The National Unity Government (NUG) has called it a war crime and a "heinous act." Myanmar's junta later confirmed it carried out the attack, saying if civilians were killed, it was because they were being forced to help "terrorists."
China's new AI rules
Chinese big techs like Alibaba, SenseTime and Baidu are competing to develop the next big thing for the world's largest internet market. But with governments worldwide struggling to regulate generative AI technology, there are concerns about the ethical implications, national security and potential impact on jobs and education.
The development: Now the Cyberspace Administration of China (CAC) just announced that generative AI services have to go through a security review before they can operate. That means big Chinese techs ChatGPT-like bots might be in trouble.
So, what are these new guidelines all about? Well, AI providers will now have to make sure their content is accurate, respect intellectual property rights, label AI-generated content and ensure it doesn't discriminate or pose any security risks. Also, the guidelines call for transparency about the data and algorithms used to train large-scale AI models, which gives Beijing more control over sensitive information.
Billion-dollar fraudsters convicted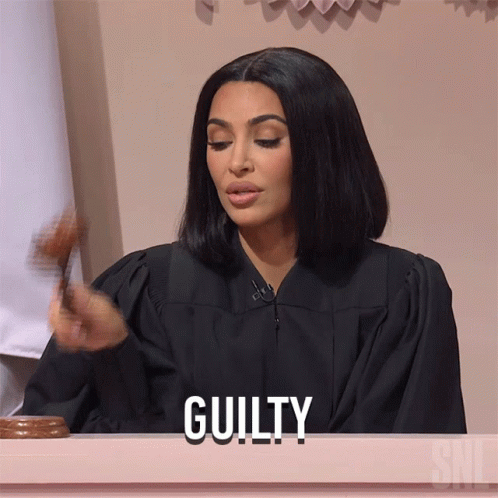 The backstory: Outcome Health (which used to be called ContextMedia) was formed in 2006. The startup was focused on health tech. The whole idea was to enable pharma companies to run their ads on TVs and other screens in medical offices and waiting rooms. The company was estimated to be worth more than US$5 billion by 2017.
More recently: In 2017, the Wall Street Journal uncovered fraud within the company involving execs selling "advertising inventory" that didn't exist. Major investors in the company included Goldman Sachs, Alphabet (Google's parent company) and even the governor of Illinois.
To bring on investors, Outcome created fake contracts to blow up its revenue. It brought on pharma clients and promised advertising that just wasn't there, under-delivering on broadcasting promises. Executives and other employees apparently hid all this by faking engagement metrics and changing third-party reports. In 2019, the US justice department charged the firm's former execs with fraud.
The development: Now, three of them have been found guilty of fraud of over a billion dollars. On Tuesday, a jury in Chicago convicted the company's two co-founders, Rishi Shah and Shradha Agarwal, and former COO and CFO Brad Purdy after a 10-week trial. Three other execs pled guilty and didn't go to trial.
To end, we'll look into:
Jellyfish are thriving in warmer waters
When we talk about climate change and wildlife, usually we're talking about an animal becoming endangered or losing its habitat or even dying off entirely. But with jellyfish, it's the exact opposite.
Jellyfish aren't really so much fish as they are a type of plankton. Planktons are animals that drift through the sea, floating along with the currents. Most planktons are pretty small, but jellyfish are visible to us humans. And jellyfish are multiplying at high rates in the ocean right now. As temperatures rise and oxygen levels decrease in the world's oceans, many types of plankton are actually seeing their populations boost in certain areas.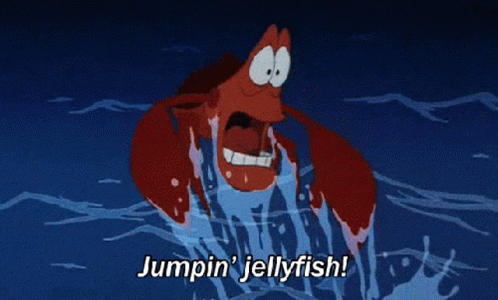 "Jellyfish need oxygen to survive, just as we do, but scientists have found that some types of jellyfish are tolerant of very low-oxygen conditions," explains biological oceanographer and curator of the Pelagic Invertebrate Collection at UC San Diego, Mark Ohman. "In fact, these jellyfish can tolerate low oxygen better than most other types of plankton, so the jellyfish are sometimes the only surviving ocean animal as oxygen is used up. This means that lower oxygen in ocean waters can lead to a dominance of jellyfish over other types of plankton."
Overfishing is another cause for growing jellyfish populations, as many of their natural predators are shrinking in population. Tuna and swordfish are a couple of species that help control jellyfish numbers.
Bigger jellyfish blooms have been recorded in many different parts of the world, like in the Black Sea, off the coast of Namibia and in the Sea of Japan. While it's good that jellyfish aren't dying out, their population boom causes other challenges for wildlife and humans alike. In the past 20 years, growing jellyfish numbers have led to beach closures and even power outages because they clog up intake pipes of nuclear power plants. Jellyfish often sting, so humans can't really be around them, and those stings can be lethal (though only in rare cases).
In other news ...
📉Stocks: MSCI's global gauge of stocks is down 0.06% at 2795.48 at the time of writing.
Dow Jones lost 0.11% to 33,646.50.
Nasdaq Composite dropped 0.85% to 11,929.34.
S&P 500 declined 0.41% to 4,091.95.
Hang Seng Index slid 0.86% to 20,309.86.
🧠Some quick factors to bear in mind:
US stocks fell on Wednesday as investors were spooked after hearing about the Fed's latest policy meeting.
On the bright side, the US Consumer Price Index (CPI) only increased by 0.1% in March, which is better than February's 0.4% increase. And while it went up by 5% compared to last year, that's the smallest year-on-year gain since June 2021.
According to the Fed's latest policy meeting minutes, there might be a mild recession later this year due to worries about the banking crisis.
There was some disagreement among Fed officials about how to deal with rising interest rates. Some say that more rate hikes might not be necessary, while others think there's "still a ways to go."
Over in China, stocks tumbled on Wednesday as tech companies were hit hard by sell-offs after China announced new AI regulations, and investors were waiting for important US inflation data to come out later in the day.
The Hong Kong Monetary Authority intervened again for the fourth time this year to protect the local currency peg.
👄Some comments and chatter:
"Given their assessment of the potential economic effects of the recent banking-sector developments, the staff's projection at the time of the March meeting included a mild recession starting later this year, with a recovery over the subsequent two years," said minutes from the Federal Reserve's March policy meeting on Wednesday.
"The weaker US CPI print has raised doubts over whether the Fed will now hike rates at all next month. Falling interest-rate expectations is reducing recession concerns and helping to support buck-denominated asset prices at the same time," said Fawad Razaqzada, market analyst at brokerage StoneX.
🛢Oil: Oil went up by 2% on Wednesday due to US inflation slowing down, making people think the Fed would stop raising interest rates. US crude dropped 2.1% to US$83.26, and Brent lost 2% to US$87.33 per barrel.
👛Bitcoin: At the time of writing, Bitcoin is down 0.92% at US$29,950.50.
✈US-Philippines drills: Recently, the US and the Philippines decided to give the US more access to military bases across the country. On Wednesday, China announced that this increase in defense ties shouldn't interfere with South China Sea tensions. China also wants its security and territorial interests to stay protected.
🤝Lula in China: China is neutral in the war on Ukraine but has been pushing for peace negotiations. On Wednesday, Brazilian President Luiz Inacio "Lula" da Silva arrived in the country for a visit, and he and Xi are expected to talk about the war. Lula supports Xi's plan for stopping the conflict, which involves a ceasefire. He's also expected to visit an innovation center owned by Huawei. China has been Brazil's biggest trading partner for 14 years, so trace and future projects are also likely on the agenda.  
🏦Banks failing ESG marks: The banking sector has been on the rocks lately, with the fall of Credit Suisse and Silicon Valley Bank. And a study was published on Wednesday saying that the six biggest banks on Wall Street aren't living up to their ESG commitments to stakeholders because they are still putting a lot of support into the fossil fuel industry.
🙊Sri Lanka monkey sales: The toque macaque monkey has a big population in Sri Lanka but is still considered an endangered species on the International Union for Conservation of Nature (IUCN) red list. Facing an extreme economic crisis, Sri Lanka is considering exporting up to 100,000 of these monkeys to China for some extra cash, but conservationists aren't crazy about this idea. The country normally bans almost all live animal exports. The Environmental Foundation, a Sri Lankan animal rights group, says that a population study on the macaques should be done before this sale happens.
🩺STI's rise in the US: Before the pandemic, the US saw high STI rates, affecting 2.55 million people. That number dipped in 2020, but now the country's almost back at that pre-pandemic high. The CDC wants more health and education groups to work on STI prevention and innovation efforts to get a hold on this health crisis.
📱Android 14: Google's Android 14 OS is rolling out for beta testing and is available for download now. Changes to the operating system include navigation updates with a more conspicuous back arrow, and there are other new features to boost privacy, performance and customization. The share-screen has also gotten a pretty heavy makeover.
🌑China's moon conference: Chinese scientists gathered over the weekend for the Extraterrestrial Construction Conference, a conference in Wuhan dedicated to discussing plans for building a crewed base on the moon. More than 100 researchers met to talk about logistics, how robots can help and the challenges and limitations that need to be considered before we can colonize a moon base.
🥘Tupperware could be spoiled: Iconic container company Tupperware is looking at some financial trouble. It could go out of business, with share prices down 69.4% year-to-date and 93.4% year-to-year. It seems our grandparents' favorite containers for leftovers aren't quite as cool to younger generations.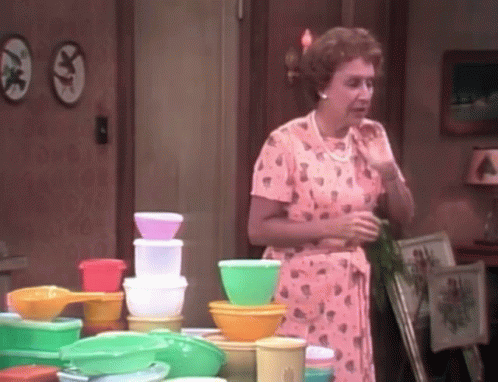 👟MJ's expensive sneaks: A pair of basketball shoes, the "Bred" Air Jordan 13s, worn by NBA legend Michael Jordan sold for US$2.2 million on Tuesday, an auction record for game-worn sports footwear.⁠ He wore them during Game 2 of the '98 NBA Finals before winning his sixth and last NBA championship.
📷Jeremy Renner returns: On New Year's Day, actor Jeremy Renner suffered life-threatening injuries after a snow plow accident. He was hospitalized and had been giving regular health updates to fans as he recovered. On Tuesday night, Renner walked the red carpet for his Disney+ series "Rennervations," the first time he's been able to do so since his accident.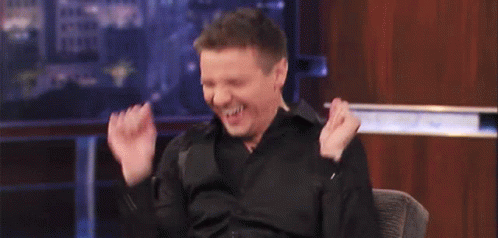 ⛏Mayan scoreboard discovered: Archaeologists said this week they found a 1000-year-old stone scoreboard used in an ancient Mayan ball game at the Chichen Itza archaeological site in Mexico's Yucatan peninsula. The round stone shows hieroglyphic writing surrounding two players standing next to a ball. It's believed to date from between 800 AD and 900 AD.
---
Enjoying our TMS Headlines?
Forward it to a friend! After all, sharing is caring.
Anything else? Hit reply to send us feedback or say hello. We don't bite!
Written and put together by Joey Fung, Vanessa Wolosz, Shebby Farooq and Christine Dulion