Business
From the verdict in the Air France and Airbus trial to the best celeb Coachella fits – Here are today's Headlines
In mid-2009, the world was shocked by the devastating Air France Flight 447 crash that took the lives of all 228 people on board.
A few minutes every morning is all you need.
Stay up to date on the world's Headlines and Human Stories. It's fun, it's factual, it's fluff-free.
To start off, we're looking into:
Verdict reached in 2009's AF447 trial
The backstory: In mid-2009, the world was shocked by the devastating Air France Flight 447 crash that took the lives of all 228 people on board. The cause of the crash was determined to be a combination of Airbus' failure to notice issues in plane speed indicators and to inform the pilots of earlier incidents, as well as pilot error.
More recently: Airbus and Air France dodged a legal bullet in 2019 when prosecutors dropped charges against the two European planemakers because investigators couldn't decide who to point the finger at. Two years later, though, a Paris appeals court overturned the decision and ordered the two companies to stand trial for criminal charges in the accident.
The development: On Monday, a French court cleared Air France and Airbus of the manslaughter charges. Basically, the court found that while there were four acts of negligence by Airbus and one by Air France, it wasn't enough to establish criminal liability under French law. But the court did say both companies are still civilly responsible for damages from the crash.
Apple's push into India
The backstory: As the tensions between the US and China continue to brew, several tech giants are looking for alternative production hubs to dodge the government's relationship problems. With that, India, with its second-largest smartphone market, is emerging as an attractive option for companies like Apple.
More recently: Apple only has a tiny 4% share of India's smartphone market because there are local players as well as other international players all wanting a piece of that Indian pie. So, to up its game, Apple rolled out an online store in India in 2020 and pumped up iPhone production through contract manufacturers (companies hired to produce the phone).
The development: On Monday, Apple opened its first-ever retail shop in Mumbai, a massive 20,800 square feet store. It's located in the Reliance Jio World Drive mall and officially opened to the public on Tuesday, with another store set to open in a New Delhi mall on Thursday.
According to anonymous insiders, Apple CEO Tim Cook will meet with Prime Minister Narendra Modi and the deputy IT minister to discuss Apple's future plans in the country. And considering its revenue in India increased almost 50% from a year earlier to a staggering US$6 billion, it's clear – there's some dough to be made here.
India considers same-sex marriage
The backstory: Same-sex marriage doesn't have legal recognition in most of Asia, with the exception of Taiwan. And in India, the current conservative Hindu government doesn't want to legalize same-sex marriages. In 2012, the government estimated its LGBTQ+ population at 2.5 million, but other recent estimates put that number way higher at around 10% of the population, which would be over 135 million.
More recently: India's Supreme Court has slowly been turning the tide for the LGBTQ+ community there, though. In the past decade or so, we've seen the court end a ban on consensual gay sex, give rights to India's transgender community (recognizing a third gender category), and declare privacy as a constitutional right.
The development: India's Supreme Court just began hearing final arguments to legalize same-sex marriage through a landmark case this Tuesday. The ruling only concerns secular marriage through the Special Marriage Act, and religious marriages in the country won't be addressed. Over a dozen couples and activists are providing arguments in favor of legalization, but we don't know when the court will make a decision. If the Supreme Court passes this change, that would also mean shifting other laws that deal with parenthood, inheritance, alimony and divorce. But it would make India the largest democracy in the world to recognize same-sex marriages.
To end, we'll look into:
Solving the Tully monster question
Have you heard of the Tully monster? This "monster" was a fish discovered about 70 years ago and has puzzled people since then. How? Well, paleontologists couldn't tell if it was a vertebrate or an invertebrate, and the science community has gone back and forth about it this whole time.
The Tully monster lived around 300 million years ago, and its fossils were found in Illinois, in the Mazon Creek fossil bed, which used to be underwater. Just 15 centimeters long (6 inches) and definitely a weirder-looking fish, this sea creature's anatomy just couldn't really be classified. With its soft body, similar to jellyfish, the fossil didn't show any evidence of vertebrae, but that's not to say it didn't have it. Also, researchers couldn't figure out its lineage to get an idea. Then, in 2016, some researchers determined that the monster's gut-like structure is a notochord, which is kind of like an almost spine, making the monster a vertebrate.
But the jury was still out.
Now, researchers from the University of Tokyo are saying they've figured out exactly what's going on with this fish and have found characteristics linked to invertebrate identity.
"Based on multiple lines of evidence, the vertebrate hypothesis of the Tully monster is untenable," said paleontologist Tomoyuki Mikami who worked with the University of Tokyo during the study that was published in Palaeontology. "The most important point is that the Tully monster had segmentation in its head region that extended from its body. This characteristic is not known in any vertebrate lineage, suggesting a nonvertebrate affinity."
They figured this out using 3D imaging technology. The research team looked at over 150 fossilized Tully monsters and more than 70 other types of animal fossils from Illinois. Because of the way that fossils in that area were preserved, they often don't form correctly because more sediment piles on top of them. With a 3D laser scanner, the team could make its own maps of the fossils that showed small surface irregularities via color-coded variation (the same tech used to study dino footprints). And with that, the 3D map data showed that the monster's "vertebrate" features aren't consistent with those of other vertebrates.
So now, researchers are convinced the Tully wasn't a vertebrate – but now they have to figure out which group of organisms it does belong to.
In other news ...
📈Stocks: MSCI's global gauge of stocks is up 0.31% at 2835.89 at the time of writing.
Dow Jones dipped 0.03% to 33,976.63.
Nasdaq Composite lost 0.04% to 12,153.41.
S&P 500 edged up 0.09% to 4,154.87.
Hang Seng Index dropped 0.63% to 20,650.51.
🧠Some quick factors to bear in mind:
Major indexes on Wall St. were left mostly unchanged while investors more or less sidelined to take in the slew of corporate earnings.
Some companies had strong earnings reports, like Bank of America, which did even better than expected in revenue and profit, with its shares climbing 0.6%
But other companies saw a drop, like Johnson & Johnson, which dipped 2.8% despite beating estimates, and Goldman Sachs fell by 1.7% after reporting lower-than-expected revenue.
Despite last month's double bank failures, over 80% of traders still expect a 25 basis point increase next month, according to CME Group's FedWatch tool. From there, the consensus is that hikes will pause and hold for some time.
Over in Hong Kong, stocks dropped even though there was good news about China's economy growing.
Specifically, The National Bureau of Statistics reported that China's GDP rose by 4.5% in Q1 2023, higher than the 4% predicted in a Reuters poll. This marks the highest growth since Q1 2022.
👄Some comments and chatter:
"Earnings season so far has actually been better than expected by far on both earnings and revenues. I had a feeling when the beginning of this earnings season started that we might have set the expectations bar a little too low, that seems to be the case so far. The results aren't spectacular, but the expectations bar was set pretty low," said Randy Frederick, managing director of trading and derivatives at Charles Schwab in Austin, Texas.
"The economy still has a lot of momentum and is performing quite strongly, and inflation remains too high … by pretty much every measure that you look at, current inflation is more than double what our target is. So there's still more work to be done, and I'm ready to do it," said Atlanta Federal Reserve President Raphael Bostic in an interview with CNBC.
🛢Oil: Oil prices didn't move much. Some good economic data came out of China, the second biggest oil consumer, and that balanced out concerns about the US raising interest rates. With that, US crude rose 0.04% to US$80.86, and Brent settled up 0.01% to US$85.25 per barrel.
👛Bitcoin: At the time of writing, Bitcoin is up 3.06% at US$30,349.60.
✈Putin visits Ukraine: In Ukraine, Putin visited two regions that Russia claims to have annexed last year, Kherson and Luhansk, to meet with his commanders on Monday. On Tuesday, Russia boosted its airstrike campaign against Bakhmut, continuing to devastate the city.
⛰Mountain climber dies on Annapurna: Noel Hanna was an Irish mountain climber who climbed Everest 10 times and even climbed to the highest point on every continent. On Tuesday, Hanna climbed Annapurna, a mountain in Nepal that's notoriously dangerous, with a higher death rate than Everest. On his way down the mountain after reaching the top, Hanna died. He was 56 years old.
😤CBC pauses Twitter use: On Monday, CBC (the Canadian Broadcasting Corporation) was labeled "government-funded media" on Twitter, though it receives less than 70% of its funding from the Canadian government. CBC says this label makes it seem less credible and that its editorial independence is protected by the Broadcasting Act, so the government doesn't actually influence it. Now, CBC is pausing its Twitter activity and has sent a letter to Twitter asking it to rethink the label. NPR (National Public Radio) in the US also recently left Twitter for the same reason.
🚒Beijing fire: A fire broke out in Beijing's Changfeng Hospital, killing at least 21 people on Tuesday. Chinese state media reported that dozens of people had to evacuate, and at least 71 patients were rescued. The cause of the blaze is still being investigated.
📢French pension crisis continues: On Saturday, Macron signed the very, very controversial pension reform bill into law in France. And on Monday night, Macron addressed the nation for the first time since then, comparing that pension reform to European independence from outside influences.
🕊China and Israel-Palestine peace talks: In the past few months, Israel and Palestine have been experiencing heightened tensions and more violence with one another than in years. Now, China is saying it wants to lead peace talks between the two. The country is encouraging diplomats from both countries to take steps to re-enter peace talks. China is becoming a sort of mediator in the region after recently helping restore ties between Iran and Saudi Arabia.
😎It's a good day to be in the component biz: South Korean company L&F Co. produces high-nickel cathodes, an essential component for EV batteries. So, Chairman Hur Jae-hong and other family members with stakes in the business are in the money after the company won a US$2.9 billion order from Tesla, which has become a direct client. That means the family's listed holdings are now worth more than US$800 million, according to Bloomberg.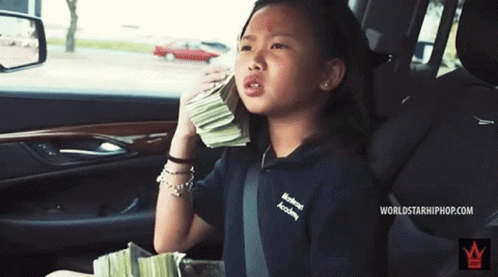 💰FTX reboot?: FTX recently had an epic collapse that shook the crypto market and left former CEO Sam Bankman-Fried facing criminal fraud charges. But, according to its ongoing bankruptcy hearings, the new CEO, John J. Ray III, has said the company may be considering a reboot. But, a restart of FTX would require a ton of funding. According to insiders, Tribe Capital, which invested in FTX before its collapse, may be interested in giving it another go with a fresh injection of capital.
🌄"Test of Courage Rock" destroyed: In China, there's a famous overhang that tourists like to take selfies from, despite signs warning of the danger. Even though signs warn there are cracks in the overhang and no safety rails are there to prevent people from falling, tourists continue to test their courage by creeping up to the edge to take pics. So, the government decided to prevent any potential accidents by destroying the cliff.
💻More ChatGPT expertise: With the recent release of headline-making ChatGPT, we are starting to wonder – what can't this large language model AI do? Two new tests were just run to see how the AI would perform on market-related tasks, and apparently, the answer is pretty well! ChatGPT was able to decipher headlines to see how well a stock might perform, and it could also interpret comments from the Fed to determine if they were feeling hawkish or dovish. Look out, investment bankers.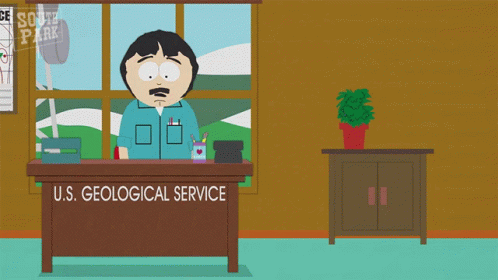 💸Ryan Reynolds goes into fintech: Our favorite celebrity investor, "Deadpool" actor Ryan Reynolds, has an impressive portfolio of investments – from a gin company to a football club and more. After recently selling off one of his ventures, Mint Mobile, for a cash and stock deal worth a cool US$1.35 billion, he's making moves again. This time, Reynolds is investing in Nuvei, a Canadian fintech company. The Montreal global payments company offers services like card issuing, banking and risk and fraud management.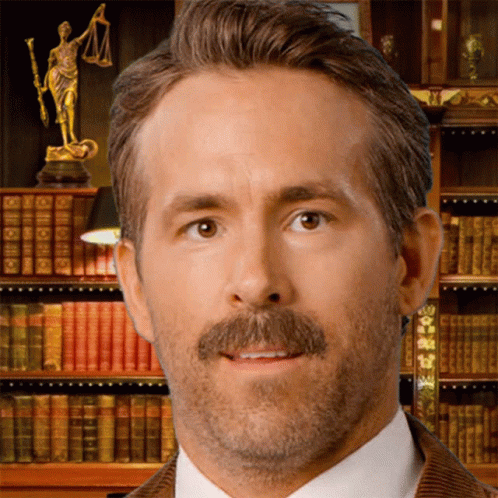 Hong Kong 7th richest: Hong Kong fell two slots behind Singapore in the most recent list of the world's richest cities, sliding in at No. 7. New York tops the list, followed by Tokyo in the second spot.
🤑Apple savings account: The US national average yield for interest on a savings account is 0.37%. Now, Apple and Goldman Sachs are launching their own high-yield savings account with an interest rate of 4.15%. This is going to turn some heads in the banking sector.New Starship launch date: On Monday, SpaceX had to postpone the Starship test flight that was supposed to launch that morning just minutes before the rocket would've taken off because of a frozen valve. A new launch date has been confirmed – Thursday, April 20.
⚖Smart scale could hide weight: If you're trying to lose weight, a number on a scale isn't always what you need to see, with those numbers fluctuating for all kinds of reasons (water intake, sleep, menstruation cycles, etc.) Now, Withings is introducing its new smart scale, which has an "eyes closed" mode that hides the actual number scales are usually used for. Instead, this scale can show the user other information, like heart rate and body composition and encouraging messages.
😬"Leave Pity City": CEO Andi Owen of the furniture company MillerKnoll is under fire for a viral video of her telling employees to "leave Pity City" when the company received questions about a lack of employee bonuses. On social media, Owen is getting totally roasted, especially given that she took home just under US$5 million last year in stock awards and other compensation. MillerKnoll hasn't commented on the controversy yet.
👕Coachella fits: Coachella is officially underway, and though most people come for the music, the fashion can't be overlooked. Plenty of celebs have showed up and showed out with their fits this year. Scroll to check out some of our faves.
---
Enjoying our TMS Headlines?
Forward it to a friend! After all, sharing is caring.
Anything else? Hit reply to send us feedback or say hello. We don't bite!
Written and put together by Joey Fung, Vanessa Wolosz, Krystal Lai and Christine Dulion