Business
From the state of China's outbound tourism to welcoming home panda Ya Ya – Here are today's Headlines
Before COVID hit, China held the top spot for outbound tourists.
A few minutes every morning is all you need.
Stay up to date on the world's Headlines and Human Stories. It's fun, it's factual, it's fluff-free.
To start off, we're looking into:
The great Chinese travel problem
The backstory: Before COVID hit, China held the top spot for outbound tourists, with nearly 170 million Chinese tourists traveling abroad. This brought a massive US$253 billion to the global economy in 2019. But because of the pandemic, things changed. China had some of the strictest COVID measures in the world.
More recently: Late last year, China began easing up on its zero-COVID policy. This meant borders were opening, and people could start traveling again. But here's some news that might surprise you – according to a recent survey by Dragon Trail International, many Chinese travelers are still not keen on traveling abroad.
The development: The survey asked over 1,000 mainland travelers about their travel plans, and 31%  had zero plans to travel outside of the mainland this year. And the biggest factor in their decision? They're worried about their safety outside of China, which actually beat not having enough money or time. Click the link here to learn more about what's going on.
Terra's Shin-deep in trouble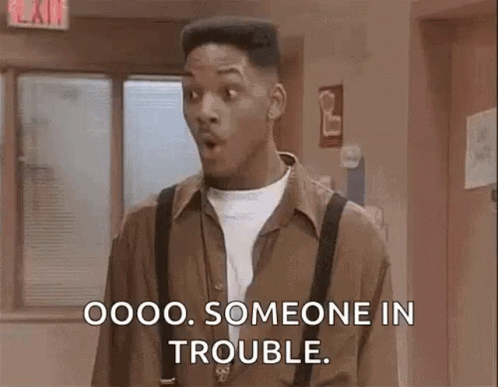 The backstory: Last year, the crypto market had a bit of a shocker when algorithmic stablecoin TerraUSD, aka UST, and its sister token Luna collapsed. The thing is, stablecoins are meant to hold a steady value against another currency, usually being pegged to the US dollar. This is supposed to make them "stable" and less risky for coin owners. But in May, UST and Luna tanked, losing at least US$40 billion in market value.  Ever since, Daniel Shin and Do Kwon, the creators of Terraform Labs (Terra's parent company), have been under the microscope for their role in Terra's demise.
The development: Now, Shin and nine other people have been indicted in South Korea over the failed project.  Eight of them, including Shin, have been charged with illegal trading, while the other two were slapped with breach of trust charges. Prosecutors said Terra was a "fabrication" from the start, and the algorithm meant to keep the price stable was faulty. Shin's lawyer says his client isn't to blame, pointing out that he left the company a good two years before Terra's collapse.
2,000 white rhinos up for auction
The backstory: White rhinos are a vulnerable species, as poachers kill them for their valuable horns. But millionaire John Hume has been trying to save them from extinction with the Platinum Rhino Project, which aimed to help South Africa with its poaching problem.
More recently: Hume has been fighting to legalize the rhino horn trade. He's said legalizing it would bring down poaching rates by lowering black market prices. The thing is, rhino horns can be sawn off and will grow back, so there's no need to kill the animal.  While the trade in South Africa is now legal, it's still illegal on a global scale, and Hume's efforts haven't worked out how he'd hoped.
The development: On Wednesday, Hume launched an auction to sell off his herd of 2,000, with bids starting at US$10 million. According to Hume, the project has cost him US$150 million of his own money since he launched it in 2009. Without rhino horn trading being more broadly legalized to offset those costs, he can't really afford it anymore.
To end, we'll look into:
Rosalind Franklin's DNA discovery, 70 years later
It was back in 1953 that scientists revealed that DNA had a very specific shape, with credit for understanding its structure going to James Watson and Francis Crick at Cambridge University. But it was actually scientist Rosalind Franklin at King's College London who discovered that DNA came in the double-helix shape that we know and love. Using an X-ray, she and scientist Maurice Wilkins captured an image of DNA's criss-cross ladder shape, famously known as Photograph 51.
Franklin's involvement in the discovery of DNA has been minimized throughout history. One version of the story attributes the actual shape-identifying to Watson after he saw Photograph 51, as Franklin hadn't yet figured it out. It also says Crick got a copy of Franklin's data and used it without her permission. They both went on to publish a paper in 1953 identifying DNA's double-helix, which earned them the Nobel Prize around a decade later.
In Crick's own book, "The Double Helix," he wrote, "Rosy [Franklin], of course, did not directly give us her data. For that matter, no one at King's realized they were in our hands."
But historians and scientists have recently found evidence that Franklin really did contribute to the discovery of DNA in a few major ways. A draft of a Time magazine story at the time suggests that the work the scientists were doing on the DNA structure was collaborative and that Franklin knew the others had access to and were using her own data.  
As for Franklin's individual contributions to the research, she figured out the differences between the A and B forms of DNA, which had confused other researchers. Her measurements also showed how big the DNA unit cell actually is, and she noticed symmetry in the unit cell. Although she didn't appreciate it at the time, this symmetry discovery was really major in building later DNA models. She was also able to independently learn how DNA specifies different proteins, which Watson and Crick also figured out around the same time.
"We should be thinking of Rosalind Franklin, not as the victim of DNA, but as an equal contributor and collaborator to the structure," said Dr. Nathaniel Comfort, a historian of medicine at Johns Hopkins University.
Sadly, Franklin died of ovarian cancer at the young age of 37, missing out on any chance at the Nobel Prize. But, looking back at history, we can see that Watson, Crick, Franklin and Wilkins all collaborated in different ways to understand DNA better.
In other news ...
📈Stocks: MSCI's global gauge of stocks is up 1.3% at 2.815.77 at the time of writing.
Dow Jones advanced 1.57% to 33,826.16.
Nasdaq Composite jumped 2.43% to 12,142.24.
S&P 500 climbed 1.96% to 4,135.35.
Hang Seng Index rose 0.42% to 19,840.28.
🧠Some quick factors to bear in mind:
US stocks rallied on Thursday, with the tech-heavy Nasdaq having its best day in over a month. The S&P 500 and the Dow also had big gains.
The boost was likely thanks to tech companies reporting strong earnings. Specifically, Meta was a standout with impressive better-than-expected revenue, causing its shares to shoot up by almost 14%. Other tech giants like Amazon, Alphabet, Microsoft and Apple also did well.
On the data front, the weaker-than-expected GDP data with 1.1% growth in Q1 has some investors thinking the Fed might soon stop trying to tighten things up to cope with inflation.
Over in Hong Kong, stocks climbed higher on Thursday alongside most of the Asia-Pacific region, because investors were buoyed by strong earnings reports from big companies like BYD, AIA and HSBC.
Chinese carmaker BYD jumped 1.4% thanks to many pre-orders after lowering prices on some of its cars.
Chinese spirit maker ZJLD Group didn't have a great start to its first trading day, with its shares plunging 18%. This might be because investors weren't confident in the offering because it lacked cornerstone investors.
👄Some comments and chatter:
"The market was waiting with bated breath for Big Tech. Across the board, it hasn't disappointed, and the market needed that," said Quincy Krosby, chief global strategist at LPL Financial.
"Coming into this week, the biggest concern investors had was that any or all of the mega-cap tech were likely to disappoint — the setup was difficult because they had all run up into earnings. Yet there's a ubiquitous feeling large-cap tech did a great job managing their businesses — it's a sigh of relief the market is breathing," said Art Hogan, chief market strategist at B. Riley Wealth Management, in an interview.
🛢Oil: Oil prices didn't move much on Thursday. This likely happened because a Russian bigwig assured that the global oil market is balanced and OPEC+ isn't looking to cut output more anytime soon. With that, US crude settled at US$74.76, and Brent settled at US$78.37 per barrel.
👛Bitcoin: At the time of writing, Bitcoin is up 3.76% at US$29,463.20.
🛢Iran seizes oil tanker: A few years ago, former US President Trump pulled the US out of the Iran nuclear deal and reimposed sanctions on the country. This eventually led to a series of hijackings and explosions near the Persian Gulf, where a fifth of all traded oil passes. Since then, the US has looked to rejoin the deal if Iran comes back into compliance, but tensions between the countries are still high. On Thursday, the US Navy said Iran seized an oil tanker that was headed for Texas from the Gulf of Oman.
🕊Ukraine in talks with the pope: Pope Francis has been pretty vocal about ending the war in Ukraine, and he wants to visit both Ukraine and Russia to work on establishing peace. On Thursday, Ukrainian PM Denys Shmyhal had a private audience with the pope and asked him to help Ukrainian children who were taken to Russia to be brought back home. Shmyhal also said he invited Francis to visit Ukraine.
📺Turkey's Erdogan cancels election rallies: Turkish President Recep Tayyip Erdogan is running for re-election and is currently facing tough competition, with main opposition leader Kemal Kilicdaroglu running for six parties. While on live TV, Erdogan took a break, then returned to say he'd come down with a "serious stomach flu." He canceled some future campaign appearances coming up to recover.
🤝Indian and Chinese defense ministers meet: Back in 2020, there was a deadly clash between Chinese and Indian soldiers at the disputed border in Aksai Chin-Ladakh. Since then, the defense ministers of both countries haven't met. But, on Thursday, the Indian and Chinese defense ministers met in New Delhi for face-to-face talks for the first time.
🌞Record-breaking heat in Spain: Last summer, climate change was a major motivator for heat waves and wildfires in Europe. As we enter into the warmer months again, Spain is seeing record-breaking heat for April. On Thursday, the country recorded its hottest-ever temperature for April, hitting 38.8C.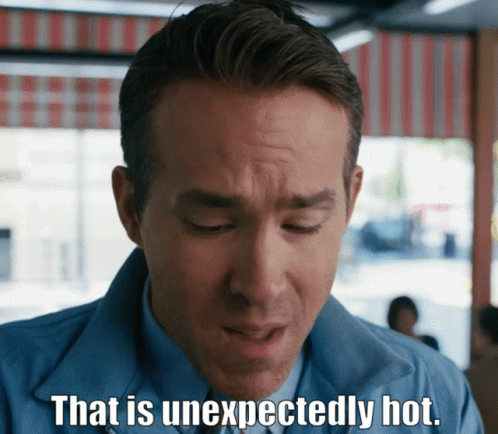 ☀African drought climate change study: The Horn of Africa has been experiencing a drought for the past 2.5 years, driving food and water shortages for millions in the region. A study led by an international group of scientists was released on Thursday, showing that human-caused climate change has made severe droughts at least 100 times as likely in this part of Africa as they were back in preindustrial times.
🏠Singapore property taxes: Wealthy Chinese have been flocking into Singapore's residential market, driving up prices for locals. To cool things down, the government is doubling taxes for second-home buyers and foreigners purchasing private property. The tax will now be 60%.
✈Starlux's first long-haul flight: Taiwan-based luxury airliner Starlux is looking to move into the long-haul flight business, specifically adding new flights from Taiwan to the US once a year. On Wednesday, the company celebrated its first intercontinental flight from Taiwan to Los Angeles.
💻Generative AI boosts productivity: Generative AI could boost productivity on the job. A new study shows that customer service workers at a software firm given access to generative AI tools were 14% more productive on average than those who weren't.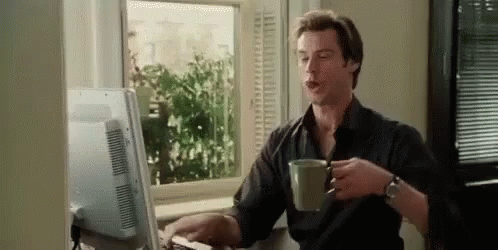 🤖Sick of hearing about AI?: Welp, you might as well accept that AI is making major waves in just about every corner of the world right now. On calls from tech giants Meta, Alphabet and Microsoft this week, the word "AI" was mentioned over 200 times. We've probably said it as many times in our news briefings and offices over the past month.
☎Russian pranksters fool Fed chair Powell: It's come to light that Federal Reserve Chairman Jerome Powell held a call with two Russian pranksters pretending they were Ukrainian President Volodymyr Zelenskiy back in January. Video of the call posted on Russian state TV shows Powell talking about topics like the outlook for inflation and the Russian central bank. It's unclear if it's been altered at all, but the Fed says it looks like it's been edited and can't be confirmed to be accurate.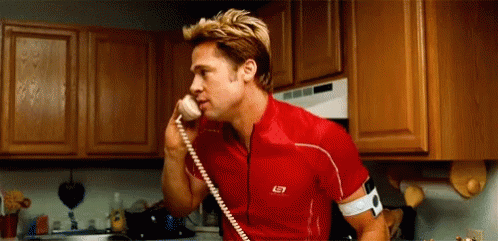 💰Hong Kong doubles fine for littering: The city of Hong Kong is tired of litterbugs, with over 80% of written feedback from a monthlong public consultation supporting increased fines for litterers. So by the end of this year, litterers will be hit by fines of HK$3,000.
🐼Welcome back Ya Ya: All pandas in the world actually belong to China, and when you see one in a zoo somewhere else, it's just on loan (even if it was born there). Ya Ya, the giant panda, was born in Shanghai back in 2000 but had been on loan to the Memphis Zoo for 20 years. On Thursday, she returned home to Shanghai to a very warm welcome.
---
Enjoying our TMS Headlines?
Forward it to a friend! After all, sharing is caring.
Anything else? Hit reply to send us feedback or say hello. We don't bite!
Written and put together by Joey Fung, Vanessa Wolosz, Caleb Moll and Christine Dulion