Business
From Chinese luxury spending trends to the cutest present ever – Here are today's Headlines
Remember how COVID and lockdowns changed almost every aspect of our lifestyles?
A few minutes every morning is all you need.
Stay up to date on the world's Headlines and Human Stories. It's fun, it's factual, it's fluff-free.
To start off, we're looking into:
Chinese shoppers are back – at least, at home
The backstory: Remember how COVID and lockdowns changed almost every aspect of our lifestyles? The amount of bread we baked at home, our tolerance for socializing, our willingness to go to the office, the borderline concerning amount of time we binged on Netflix? Well, some of these lifestyle changes are somewhat self-corrected with time.
For example, post-pandemic, reports of social anxiety decreased after people got used to being around one another again. Also, sourdough baking returned to pre-COVID levels, and even though a lot of workplaces haven't fully gotten their staff back, there now seems to be some middle-ground hybrid situation that's here to stay.
The development: Something similar is happening in China with luxury shopping. But this time, there's a twist, and it could affect a lot of foreign shopping hubs.
Click the link here to learn more.
Russia's gold bars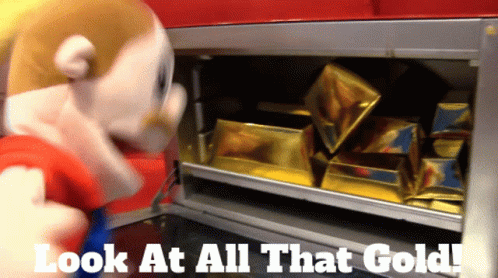 The backstory: You know those gold bars, aka bullion? These are typically over 99% pure and used to store wealth, especially during rougher economic or political times. Well, Russia has been the largest buyer of bullion in recent years. It's also the second-largest miner of gold in the world. As of this April, the country's gold reserves have been at about 2,300 metric tons.
The development: Now, with the Western sanctions on Russia's foreign exchange reserves, this has also driven increased gold bar holding among the central banks and Russian citizens. So with central banks already taking some and Russian buyers grabbing some, the industry is looking for foreign buyers for the rest, as its economy can't absorb it all. But now, with G7 and EU sanctions in place, the gold has to find new buyers than before (the UK used to be a big one).
With no secondary sanctions in place, Russian gold is now being exported piecemeal to regions without any restrictions, including Hong Kong, Istanbul and Dubai.
The 2023 global media freedom report
The backstory: Every year, the advocacy group Reporters Without Borders (RSF) publishes the World Press Freedom Index. This report comes out for World Press Freedom Day, which started in 1993 and is recognized every May 3. The survey looks at the state of the media in 180 countries and regions, taking stock of how journalists can publish news without interference and threats to their safety. Two years ago, the World Press Freedom Index put 21 countries in the lowest ranking, meaning they were in a "very serious situation."
The development: This year, 31 countries are in the lowest ranking on the index when it comes to media freedom. Norway took first place for the seventh year in a row for having the most press freedom. On the other hand, the Middle East is the most dangerous place in the world for journalists, according to the report. And, the Americas no longer have any green, representing "good" status, on the map.
Click the link here to learn more about why this is happening.
To end, we'll look into:
The billion-dollar HIV drug patent trial
Pharma company Gilead has a few HIV-prevention drug regimens on the market in the US. Its medicines Truvada and Descovy help treat HIV, and they can also help prevent it. You might've heard about something called PrEP, which is a regimen for preventing HIV pre-exposure, or PEP, which is for post-exposure prevention. These both involve taking Truvada and Descovy.
These regimens have helped a lot of people stay HIV-free, and they've also made Gilead a lot of money. Truvada generated sales of US$147 million in 2022 and US$371 million the year before. Descovy brought in US$1.87 billion in 2022 and US$1.7 billion in 2021.
Now, the US government is accusing Gilead of failing to compensate the Centers for Disease Control and Prevention (CDC) after it was the one to figure out the HIV-treatment drugs Truvada could be used to prevent the disease.
Back in the mid-2000s, Gilead worked with the CDC to look into whether or not Truvada could prevent HIV on top of treating it. Gilead then filed four patents for HIV prevention drug regimens that the CDC researchers had invented. The regimen that's really in the conversation is the one for PrEP.
According to the original complaint from the Department of Justice: "Gilead has repeatedly refused to obtain a license from CDC to use the patented regimens. Indeed, Gilead has reaped billions from PrEP through the sale of Truvada and Descovy but has not paid any royalties to CDC."
Basically, the US is coming after Gilead for patenting drug regimens and then making money off of these regimens that were worked on by the CDC without actually giving the CDC any of that money. Now the US government is seeking US$1 billion in damages.
Meanwhile, Gilead is saying the CDC's claims that it developed the PrEP regimen aren't true. And the company is also saying that it was never obligated to apply for a license with the CDC or pay the agency any royalties.
"Not only did Gilead invent Truvada and Descovy, but the concept of using Truvada to prevent HIV was well-known by the time the government tried to obtain its patents," a Gilead spokesperson said.
In other news ...
📉Stocks: MSCI's global gauge of stocks is down 0.24% at 2,796.31 at the time of writing.
Dow Jones dropped 0.8% to 33,414.24.
Nasdaq Composite slipped 0.46% to 12,025.33.
S&P 500 fell 0.7% to 4,090.75.
The Hang Seng Index also fell 1.18% to 19,699.16.
🧠Some quick factors to bear in mind:
US stocks fell on Wednesday after the Fed unanimously increased interest rates by 25 basis points.
The benchmark overnight interest rates are now at 5-5.25%, and this hike is the tenth one since March.
Although this was widely expected, more focus was put on what the Fed didn't say and how Fed Chair Jerome Powell didn't rule out more hikes in the future if inflation still didn't come down to appropriate levels.
From there, stocks started to somewhat swoon.
As mentioned earlier this week, another focus for this week is first-quarter earning reports as well as Friday's US job reports.
This is especially as the Fed continues to try and achieve a soft landing for the US economy, monitor inflation and evaluate how the political situation for the debt ceiling unfolds as well as recent bank failures.
Meanwhile, over in Hong Kong, stocks closed and fell to a one-week low as the market preps for another round of hikes, with the Hong Kong Monetary Authority to follow in sync.
👄Some comments and chatter:
"In determining the extent to which additional policy firming may be appropriate to return inflation to 2 percent over time, the Committee will take into account the cumulative tightening of monetary policy, the lags with which monetary policy affects economic activity and inflation, and economic and financial developments," said the Fed in a statement.
"Inflation has moderated somewhat since the middle of last year. Nonetheless inflation pressures continue to run high, and the process of getting inflation back down to 2% has a long way to go," Powell told reporters.
🛢Oil: Brent futures closed 4% lower to US$72.33 a barrel, the lowest since December 2021. Meanwhile, US West Texas Intermediate crude fell 4.3% to US$68.60, off the heels of the Fed rate hike, which worried traders about economic growth and energy demand. A few other things pressuring oil prices include China's unexpected manufacturing activity drop in April and an unexpected increase in US gas reserves by 1.7 million barrels last week.
👛Bitcoin: At the time of writing, Bitcoin increased 1.69% to US$29,165.20.
💣Russia accuses Ukraine of a Putin assassination attempt: As the war in Ukraine continues, with Ukraine's spring counter-offensive being kicked into gear. Russia is saying that on Tuesday night, its defenses downed two Ukrainian drones that were sent to the Kremlin to assassinate Russian President Putin. Now, Zelenskiy is denying this, saying that Ukraine is focused on fighting in its own territory.
💔Serbia school shooting: In Serbia, gun ownership is pretty high, but there aren't a lot of instances of gun violence, although there have been a few mass shootings in recent years. On Wednesday, a seventh-grade student attacked his own school in the country's capital of Belgrade. He was armed with two guns and four Molotov cocktails. The student shot and killed eight other children and a security guard before calling authorities to report himself.
♒Deadly floods in Rwanda: Recently, Rwanda has experienced a series of floods and mudslides in its northern and western provinces after torrential rainfall. At least 136 people have died because of the disaster, with houses drowned in mud, roads cut off by landslides and fields completely waterlogged.
🛢Iran seizes a second US oil tanker: Since 2019, when the US ended its participation in the Iran nuclear deal, there's been a series of seizures or attacks on commercial vessels by Iran in the Gulf. Last week, the US said Iran had seized an oil tanker headed to Texas. Then, on Wednesday, the US said another oil tanker was taken by Iran, and Tehran's prosecutor said it was seized on a judicial order after a complaint by a plaintiff.
☮Israel-Palestine truce still in place: Palestinian hunger striker Khader Adnan, who was a political leader of the Islamic Jihad group, died while in an Israeli jail. After his death was announced on Tuesday, there was some aggression, with Palestinian militants firing rockets at Israel and Israeli jets launching at Gaza. But now, it looks like a truce between Israel and Palestine at the Gaza border is mostly holding up, with neither side moving to escalate the situation.
🚓Brazilian Police raid Bolsonaro's home: The Brazilian government is investigating former President Jair Bolsonaro for possibly forging his vaccination record, which showed he got the jab in 2021, to get into the US. On Wednesday, the cops searched his home, taking his and his wife's cell phones and arresting some of his close aides. Bolsonaro has been a vocal anti-vaxxer, and he's denied tampering with any records. He also said after the raid that he'd never taken the COVID vaccine.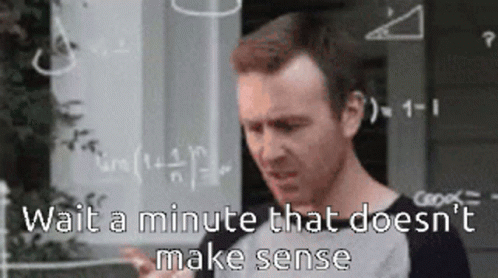 📩Hong Kong rolls back elected council seats: About 90% of local district council seats in Hong Kong are directly elected by the people, but changes to the system have been in the works for years. On Tuesday, leader John Lee announced that this number would be lowered to 20%, with 40% of the seats directly appointed by him and the other 40% indirectly elected by community organizations.
🔋Dyson's battery plant: Dyson plans to have up-and-running a new top-of-the-line battery plant in Singapore by 2025. The company opened its new global headquarters in Singapore last year. The plant is reportedly going to be larger than 53 basketball courts. Finally, something that isn't measured in football fields.
🗞Vice's vice: Vice Media, a major digital media and broadcasting company, was once valued at over US$5 billion. But, the company has been facing some financial challenges. After canceling programs and laying off some staff, the media giant is now considering bankruptcy, according to insiders confirming a New York Times report.  
⚽Messi going Saudi?: Famed Argentine footballer Lionel Messi was just recently suspended for two weeks by his club, Paris Saint-Germain, for going to Saudi Arabia without club permission. Well, Telegraph is now reporting that the player is in talks to join a Saudi league for around US$400 million a year.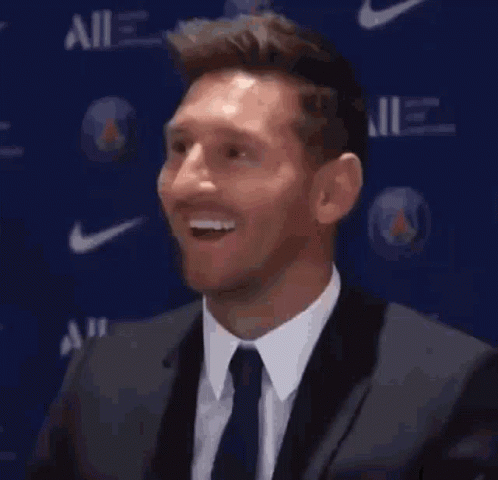 🚫FTC's new Meta sanctions: Meta always seems to be in trouble for some privacy issue or another. On Wednesday, the US Federal Trade Commission is saying that the company violated a 2020 privacy order, with an independent assessor finding gaps and weaknesses in Facebook's privacy policy that posed "substantial risks to the public." Now, the FTC is considering putting sanctions on Meta to keep it from monetizing kids' data.
🔒Google's bet on passkeys: A passkey lets you get rid of risky and hard-to-remember passwords by managing your logins through public-key encryption. Sounds techy and complicated, but the point is that they protect better against data breaches. Google has been storing passkeys in Chrome and Android since last year. But now, you can also use passkeys to access your Google account. Funny timing, as World Password Day is May 4.  
💉World's first RSV vaccine approved: Respiratory syncytial, aka RSV, is a cold-like virus that can be really dangerous for very young children and older adults. On Wednesday, the FDA in the US approved the world's first RSV vaccine for adults over 60, produced by GlaxoSmithKline.
🔬Woolly mammoth tusks contain new discoveries: The last woolly mammoths went extinct about 4,000 years ago. Now, researchers have discovered traces of ancient testosterone hormones in the tusks of a woolly mammoth that was alive over 33,000 years ago. This discovery suggests these creatures had episodes of raging testosterone known as musth, making them more aggressive and unpredictable, likely during mating season.
🎬Dune 2 trailer: It's been like two years since "Dune: Part One" came out in theaters, and audiences have been hyped to see the second installment in the sci-fi epic. Finally, a full trailer has been released for "Dune: Part Two," with Timothée Chalamet and Zendaya returning, as well as Javier Bardem in a bigger role. Plus, there are new faces like Florence Pugh, Austin Butler and even Christopher Walken joining. And "Dune: Part One" director Denis Villeneuve is back for this sequel.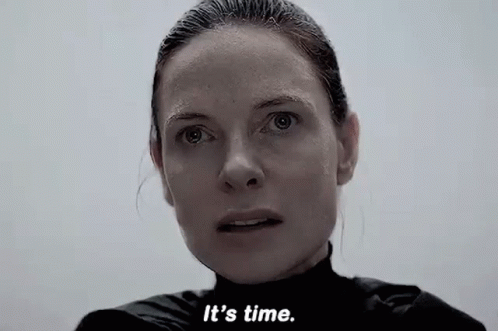 ⭐Fun celeb spotting: Giancarlo Esposito, known for his mega roles as Gus Fring in "Breaking Bad" and currently Moff Gideon in "The Mandalorian," had a wholesome moment with a fan who spotted him randomly before a flight. Classy as ever, Esposito posted the encounter, thanking his fans everywhere.
🐶A puppy present: When Turkey and Syria were hit by major earthquakes a couple of months back, they were in dire need of rescue aid. Mexico was one country to lend a hand, or rather, a paw. It sent teams with rescue dogs over to help find victims buried under the rubble. Sadly, one of those furry heroes, Proteo, passed away in the line of duty. Now, Turkey has gifted Mexico with a new rescue German Shepherd named Arkadas. The 3-month-old pup will be trained by the same handler who cared for Proteo. We're not crying; you're crying.
---
Enjoying our TMS Headlines?
Forward it to a friend! After all, sharing is caring.
Anything else? Hit reply to send us feedback or say hello. We don't bite!
Written and put together by Krystal Lai, Vanessa Wolosz, Caleb Moll and Christine Dulion