Headlines
From Italy's stance on the Belt and Road Initiative to the return of Beetlejuice (plus everyone's new fave goth girl) – Here are today's Headlines
China's Belt and Road Initiative is a massive project all about connecting Asia, Europe, and Africa through a network of infrastructure.
A few minutes every morning is all you need.
Stay up to date on the world's Headlines and Human Stories. It's fun, it's factual, it's fluff-free.
To start off, we're looking into:
Italy says "ciao" to China's BRI deal?
The backstory: Just a little refresher for you – China's Belt and Road Initiative (BRI) is a massive project that's all about connecting Asia, Europe, and Africa through a network of infrastructure projects. In fact, China has spent a mind-boggling US$900 billion on it so far and has become the largest lender to developing countries worldwide.
In 2019, Italy ​​became the first (and only) G7 nation to hop on the BRI train with China, and it's still riding that train today, thanks to then-Prime Minister Giuseppe Conte. The deal will auto-renew after March 2024 if either country doesn't bail out with a three-month written notice.
More recently: This partnership with China's BRI was supposed to boost Italy's economy, but things haven't quite worked out as expected. Sure, Italy's exports to China went up by €3.4 billion (US$3.7 billion) last year compared to 2019, but China's exports to Italy in the same period shot up by a massive €25.8 billion (US$28.1 billion). That's a big difference that shows there's not much economic benefit coming out of this deal on the Italian side.
The development: So, with that, Italy might be saying "ciao" to China's BRI deal. That's what new Italian prime minister Giorgia Meloni reportedly told US House Speaker Kevin McCarthy during their meeting in Rome last week. She did say it's not 100% confirmed yet, and Italy is still hashing out the deets and timing of its exit if it decides to pull out. Even though insiders said Italy is looking to dip out of the agreement by the end of the year, we probably won't hear any news about a decision before the G7 meeting next month in Japan.
Is Apple's Apple Pay playing fair?
The backstory: As you might already know, Apple Pay is a system that lets you pay at stores with just your iPhone or Apple Watch. It does this using Near-Field Communications (NFC) technology, which allows contactless payments where you just "tap and go." When it launched in the UK back in 2015, people were super excited because it was the first country outside of the US (where it launched in 2014) to get it. Even giant British banks like HSBC were among its first launch partners. Then, about a year later, it started launching in many European countries, first in France.
More recently: But, since 2021, the EU has been accusing Apple of being anti-competitive. Now, the bloc's antitrust regulators are saying that Apple isn't letting other companies use its NFC technology, making it harder for them to create their own mobile wallet services for Apple devices.
Last year, the EU introduced the Digital Markets Act (DMA). It's supposed to level the playing field by not letting big online platforms (with over 45 million users) throw their weight around to control data and market access. In February, Apple attended a closed hearing to defend itself, saying that it wasn't blocking competitors' access to its mobile payments tech.
The development: But now these antitrust regulators are looking for more info to make sure that Apple isn't breaking any antitrust laws. It's a little weird because, usually, the commission would have issued a ruling after that hearing in February. But it looks like they're trying to boost the case before making a decision. If Apple is found guilty, it could face a hefty fine of up to 10% of its global revenue. That's a big chunk based on its earnings of US$39.4 billion revenue last year.
Chinese tech steps up
The backstory: The tech race is on between China and the US, with both countries in competition to make quick progress in this sector. Things really started to heat up when, last October, the US Biden administration started banning exports to China of certain high-level semiconductor microchips and the machines needed to make them. The ban even included US-produced tools that were located in other countries, too. Europe and Japan are also expected to jump on board and stop similar exports to China soon. One reason is to stop China from developing supercomputers for producing things like nuclear weapons and AI systems.
More recently: So, what effect has the chip export ban had in China so far? Well, US chipmaker Nvidia has already started making new chips that are less advanced to export to China legally. Its newest model, the Nvidia H800, could take 10% to 30% longer to complete some AI tasks and also double the costs. But even with these new rules, China's tech sector has been holding up. In fact, these "slower" chips are even an improvement to what some Chinese companies were already working with.
The development: But China seems to be finding a workaround to these current sanctions by making its own chips so it can stay in the race. Chinese companies are looking to develop AI with weaker semiconductors and combinations of chips so that it's not so reliant on US tech. These companies, like Hua Hong Semiconductor and a chip tool maker backed by Huawei, are also planning to raise money via public offerings this year to get these projects off the ground. And China hasn't given up on making advanced chips either. It's trying to do that using older, non-sanctioned parts with its own equipment that's less advanced.
To end, we'll look into:
The Luna Luna carnival is back
In 1987, Viennese artist André Heller created a fever-dream amusement park called the Luna Luna carnival. Open only briefly that year in Hamburg, Germany, Luna Luna is about to come back in a big way.
Back in the day, Heller had the idea for an art amusement park that would be a collaboration between himself and other big-name contemporary artists. And when we say big name, we mean it. Keith Haring himself painted his famous cartoon figures on a carousel. There was a Salvador Dalí mirrored fun house, a Jean-Michel Basquiat Ferris wheel, a David Hockney forest pavilion, a glass maze by Roy Lichtenstein, and everything pulled together with music by Philip Glass … this was a contemporary art museum that you could play in.
Heller had the belief that "art should come in unconventional guises and be brought to those who might not ordinarily seek it out in more predictable settings."
Over 240,000 people visited the park for its 13-week run in Hamburg. But, after that summer, there were issues with it changing ownership, and the attractions never saw the light of day again, put away in storage containers for 35 years. Heller obsessed over the loss for years, saying, "This is like a love affair where you can't stop having erotic dreams."
So the dream was dead … at least until now. With the help of his son and other creatives, Heller was connected to Drake. Yes, that Drake. And they're bringing back Luna Luna in a big way.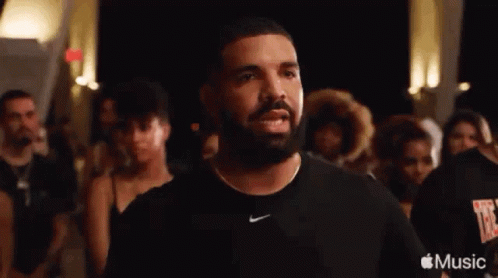 "When I first heard about Luna Luna I was blown away," Drake said in a statement. "It's such a unique and special way to experience art. This is a big idea and opportunity that centers around what we love most: bringing people together." Now, he's helping to fund the park for a traveling tour.
The original priceless attractions are being restored in a Los Angeles warehouse, where they're being prepped for the park to relaunch in North America soon. Hopefully, the park will be able to tour on a global scale in the near future, but it's going to take some work to get it off the ground.
In other news ...
📉Stocks: MSCI's global gauge of stocks is down 0.27% at 2814.86 at the time of writing.
Dow Jones shed 0.66% to 33,309.51.
Nasdaq Composite rose 0.18% to 12,328.51.
S&P 500 lost 0.17% to 4,130.62.
The Hang Seng Index dropped 0.09% to 19,743.79.
🧠Some quick factors to bear in mind:
The Dow Jones Industrial Average and S&P 500 took a hit on Thursday, while the Nasdaq Composite held its ground.
On the data front, the April producer price index (PPI) only went up by 0.2% monthly, which is lower than expected. This means wholesale prices aren't rising as quickly as people thought, so inflation could be cooling.
But the initial jobless claims surged by 22,000 to 264,000, the highest since October 2021, and this suggested the labor market is cooling,
PacWest dropped by 23%, and the bank said that it has US$15 billion of available liquidity.
Over in Hong Kong, stocks closed lower because of new data showing the Chinese economy might not be doing as well as traders thought.
China's consumer price index rose a little bit by 0.1% in April year-on-year. This is actually the slowest rate of increase in two years.
Chinese EV maker Li Auto jumped 17% after announcing it made a profit of over 933.8 million yuan (US$130 million) in the first quarter of this year.
👄Some comments and chatter:
"Today's data is a step in the right direction from the Fed's perspective. But these numbers are really volatile week-to-week and we're coming off of extraordinarily strong levels. There's a lot more that has to happen," said Kara Murphy, chief investment officer of Kestra Investment Management in an interview.
"People are expecting the Fed to start lowering rates sometime later this year. It looks like what they're doing is working. The economy's weakening and corporate earnings might be going not as higher as expected," said Peter Tuz, president of Chase Investment Counsel in Charlottesville, Virginia.
🛢Oil: Oil prices took a hit on Thursday, dropping about 2% to reach a one-week low. This was because there's a political standoff happening over the US debt ceiling, and it's got traders on edge and fretting about the possibility of a recession in the world's top oil-consuming country. With that, US crude dropped 2.3% to US$70.87 per barrel, and Brent fell 1.9% to US$74.98 per barrel.
👛Bitcoin: At the time of writing, bitcoin is down 2.61% at US$26,930.60.
👮‍♂️Imran Khan arrest ruled illegal: A few days ago, ex-PM of Pakistan Imran Khan was arrested on new corruption charges when he appeared in court to face separate charges, which led to violent clashes between his supporters and police in Islamabad. Now, Pakistan's Supreme Court is saying his arrest was illegal. The court has ordered his immediate release.
💣The UK will supply Ukraine with long-range missiles: Western countries have been dragging their feet on giving Ukraine certain weapons, like long-range missiles, even though it's been asking allies for them for the past few months. Now, the UK is the first country to give Ukraine these missiles, citing what it calls Russia's targeting of civilians in the war. It's sent over Storm Shadow missiles to only be used in Ukraine's own territory.
🤝The US and China hold global security talks: Relations between the US and China have been on the rocks, especially when it comes to Taiwan. In an effort to mend ties, the US national security adviser Jake Sullivan and China's top diplomat, Wang Yi, met in Vienna on Wednesday to talk about managing their relationship when it comes to trade, Taiwan, China's claims in the South China Sea and China's growing influence in the Pacific. The two agreed to continue communication into the future.
💣Is South Africa arming Russia?: South Africa has declared itself neutral in the war in Ukraine. But, a US ambassador is saying that a Russian ship docked in Cape Town last December and was loaded with ammunition and weapons. South Africa denies the claims and said there's no evidence of this event.
🗺Title 42 expires in the US: Since the pandemic began in 2020, the US has been sending away migrants at the border, including those seeking asylum, under a policy called Title 42. This policy is a public health law for curbing immigration to stop the spread of disease, and it was put into effect even though there was no real evidence it prevented the spread of COVID. Since the US has ended its public health emergency for COVID, Title 42 expired on Thursday, and the government is preparing for a "chaotic" situation as an increased number of migrants arrive at the border.
🌵Spanish drought worsens: Spain is experiencing a major drought right now, with 27% of Spanish territory in a state of "emergency" or "alert" following the country's hottest and driest April on record. Now, Spain's agriculture is in danger because of a lack of water. The Spanish government just announced a plan to spend €2.2 billion (US$2.4 billion) on drought response measures, including urban water reuse and aid for farmers.
🧠Hong Kong mental health: A new study has found that more than 16% of young people in Hong Kong probably have a psychiatric disorder. Two big risk factors are the lack of private space and family relationships, the researchers said. The research team interviewed 3,340 people aged 15-24 between 2019 and 2022 for the results. Depression was found to be the most common issue.  
⛽Aramco IPO: Saudi Aramco was set to roll out an IPO that would have been one of the world's largest share sales this year, but the company is stalling this move now. According to insiders to Bloomberg, the oil giant hasn't set a new timeline for the listing yet, and it may even be pushed back to next year to see if the market improves.
🚴‍♂️Peloton recall: Popular fitness company Peloton, most known for their stationary exercise bikes, said users of their entry-level model should stop using the bike for now and contact the company for a replacement seat post due to a defect they've found that can cause injuries. Shares of the company dropped 8.9% to a record low after the announcement.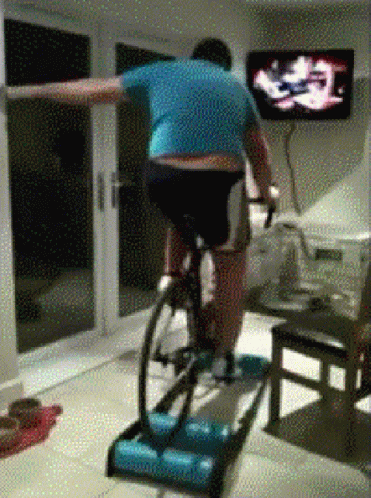 📺Disney's streaming losses: A few days ago, we covered problems that streaming services have been dealing with lately. Well, Disney's latest quarterly earnings just came in, and the Disney+ platform lost 4 million subscribers, which is mostly because the company lost its license to show cricket in India. Despite this setback, though, the company beat expectations with its revenue this quarter thanks to its massive layoffs and money coming in from its theme parks.
👟Yeezy solution: Adidas has been sitting on piles of leftover Yeezy stock after pulling the plug on their problematic relationship with Ye, aka Kanye West. The CEO has now said they will slowly sell off the excess stock, with some of the proceeds going to charity. Ye will still get the 15% of turnover from the sales per the original agreement.
🤑And that's why you HODL: OK, so it's not a crypto story. But the theory is the same. Remember when Silicon Valley Bank went bust, and the banking industry started seeing a lot of panic? Well, First Citizens Bank played it smart, buying out the bank, and now its stock has more than doubled. This is good news for the family of Frank Holding Jr. He and his family have made a lot of money in the acquisition, even despite First Citizens' shares plummeting around 40% earlier this year. Holding also put his money on the table and spent US$260,000 on First Citizens stock in March for US$650 a share – and now that's worth 81% more. Well played.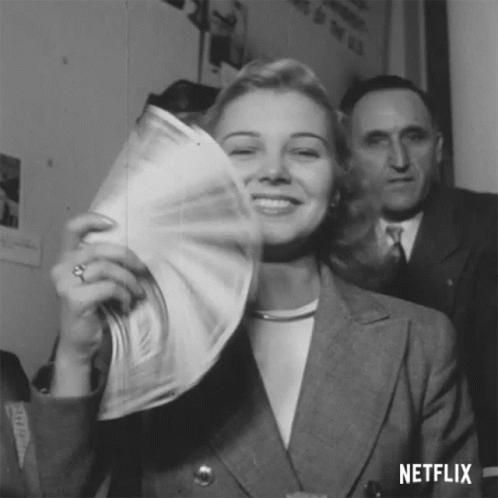 🍟Too-hot nuggets: Yesterday, we mentioned a family in Florida was suing fast-food giant McDonald's for a scalding chicky nuggie that burned their young daughter's thigh. Well, the first jury, which decides liability, has found the company at fault for not warning them how hot the food was. At the next hearing, a jury will decide how much compensation Mickey Ds owes the family.  
👋Elon's gone: Twitter CEO Elon Musk announced on Thursday that he'd found a replacement CEO, and he'll be stepping down to serve as executive chair and CTO. He teased that she'll be starting in about six weeks. Tesla investors breathed a sigh of relief that their CEO may be less "distracted," with Tesla shares closing up 2.1%.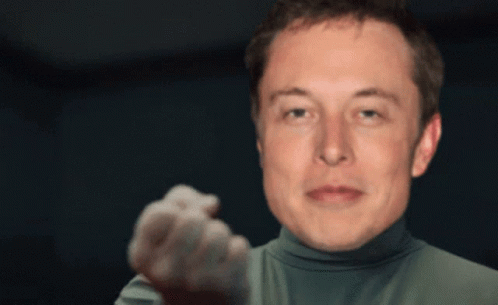 💻Google's AI plans: At Google's I/O conference this week, the company showed off an AI makeover to its search engine. The new Google search will use an AI chatbot to answer user questions and help get relevant info very quickly. When it launches, this Google will have users automatically see an AI-generated response as they type into the main search bar on top of a traditional result list.
🌠Meteorite crashes into New Jersey home: A couple of days ago, an object from space crashed through the roof of a house in New Jersey in the US. It didn't hurt anyone, but the residents thought that the metallic object might have come from a meteor. On Thursday, experts announced that the object was, in fact, a rare meteorite made of chondrite.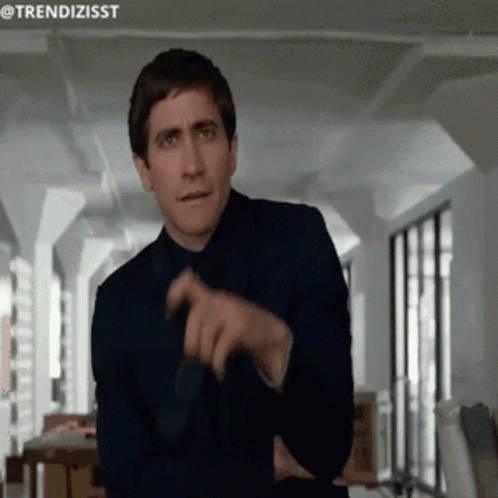 🏎Ferrari beats Fiat: Despite global inflation and slowing economies, the luxury market has held up well in Europe. Ferrari gained 34% this year, allowing it to outpace Stellantis NV, the conglomerate that holds Fiat (which also used to be Ferrari's parent company). It's the best-performing stock among European automakers, and it's now one of the top three companies on the Milan stock exchange.
🎬Beetlejuice, Beetlejuice, Beetlejuice!: In possibly one of the most perfect casting assignments ever, Warner Bros. confirmed that "Wednesday" fave goth girl Jenna Ortega will play Lydia Deetz's (played by Winona Ryder) daughter in the return of the hit 80s Tim Burton movie, which will also welcome back some of the original cast, including Michael Keaton. The film should be in theaters next year. We're so stoked.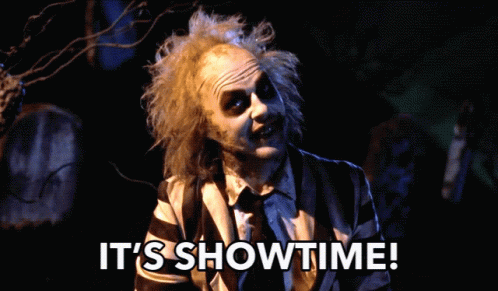 ---
Enjoying our TMS Headlines?
Forward it to a friend! After all, sharing is caring.
Anything else? Hit reply to send us feedback or say hello. We don't bite!
Written and put together by Joey Fung, Vanessa Wolosz, Caleb Moll and Christine Dulion