Entertainment
Luna Luna returns – How Drake is reviving an art carnival from 1987
In 1987, Viennese artist André Heller created a fever-dream amusement park called the Luna Luna carnival.
A few minutes every morning is all you need.
Stay up to date on the world's Headlines and Human Stories. It's fun, it's factual, it's fluff-free.
In 1987, Viennese artist André Heller created a fever-dream amusement park called the Luna Luna carnival. Open only briefly that year in Hamburg, Germany, Luna Luna is about to come back in a big way.
Back in the day, Heller had the idea for an art amusement park that would be a collaboration between himself and other big-name contemporary artists. And when we say big name, we mean it. Keith Haring himself painted his famous cartoon figures on a carousel. There was a Salvador Dalí mirrored fun house, a Jean-Michel Basquiat Ferris wheel, a David Hockney forest pavilion, a glass maze by Roy Lichtenstein, and everything pulled together with music by Philip Glass … this was a contemporary art museum that you could play in.
Heller had the belief that "art should come in unconventional guises and be brought to those who might not ordinarily seek it out in more predictable settings."
Over 240,000 people visited the park for its 13-week run in Hamburg. But, after that summer, there were issues with it changing ownership, and the attractions never saw the light of day again, put away in storage containers for 35 years. Heller obsessed over the loss for years, saying, "This is like a love affair where you can't stop having erotic dreams."
So the dream was dead … at least until now. With the help of his son and other creatives, Heller was connected to Drake. Yes, that Drake. And they're bringing back Luna Luna in a big way.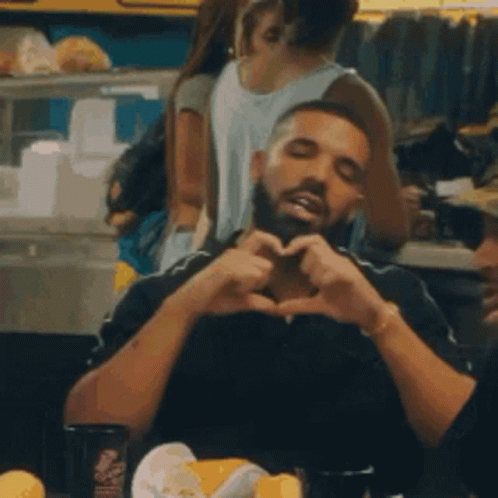 "When I first heard about Luna Luna I was blown away," Drake said in a statement. "It's such a unique and special way to experience art. This is a big idea and opportunity that centers around what we love most: bringing people together." Now, he's helping to fund the park for a traveling tour.
The original priceless attractions are being restored in a Los Angeles warehouse, where they're being prepped for the park to relaunch in North America soon. Hopefully, the park will be able to tour on a global scale in the near future, but it's going to take some work to get it off the ground.