Headlines
From Bill Gates and President Xi meeting up to Beyoncé's effect on Swedish inflation – Here are today's Headlines
Over the weekend, Bill Gates met with President Xi in Beijing.
A few minutes every morning is all you need.
Stay up to date on the world's Headlines and Human Stories. It's fun, it's factual, it's fluff-free.
To start off, we're looking into:
Xi meets Gates
The backstory: Since China's borders reopened this year, Chinese President Xi Jinping has been meeting with fellow state leaders. Notable figures on the list include Brazilian President Luiz Inácio "Lula" da Silva, French President Emmanuel Macron and European Commission chief Ursula von der Leyen. On another note, Antony Blinken, the US Secretary of State, also headed to Beijing over the weekend. He's the first US cabinet official to visit China since 2018.
Switching gears, let's talk about Bill Gates. In 2020, he left Microsoft's board to focus on philanthropy, particularly in the areas of global health, education and climate change. The last time Gates and President Xi crossed paths was back in 2015 during a forum in Hainan province.
The development: Over the weekend, Gates met with President Xi in Beijing. This encounter marked Xi's first meeting with a foreign entrepreneur in quite some time. Click the link here for more on what they talked about.
The EU's Huawei and ZTE saga
The backstory: Huawei and ZTE, two big players in the telecom world, have been caught in the crosshairs, with Western countries accusing them of posing national security risks. Basically, some officials say these Chinese companies could be used by the government of China for spying, censorship and even tracking people. But Huawei and ZTE have denied they're involved in anything like that.
The development: Last week, Thierry Breton, the EU industry chief, encouraged more EU countries to join the 10 nations that have so far slapped restrictions or bans on Huawei and ZTE in their 5G networks. According to the European Commission, these Chinese suppliers pose higher risks compared to other 5G providers, mainly because they are subject to laws that could threaten Europe's data security.
In response, a Chinese Foreign Ministry spokesperson said the country is against those bans. Click the link here for more on what's going on.
Companies pledge to hire thousands of refugees
The backstory: World Refugee Day falls on June 20 every year. It was created by the UN to celebrate the strength and courage of those that have to flee their home countries to escape danger. There have been a few ongoing refugee crises over the past few years. Over the past year and a half, we've seen millions of Ukrainian people flee their country and migrate to other nations, especially in Europe, because of Russia's invasion. Making headlines again recently are migrant crossings via the Mediterranean, with boats often carrying hundreds of people seeking refuge at once. But, a lot of these refugees often have a hard time getting jobs to support themselves and their families.
The development: On Monday, over 40 major international companies pledged to hire, find work for or train 250,000 refugees in Europe over the next three years in honor of World Refugee Day. Click the link here for more on this initiative.
To end, we'll look into:
Did Beyoncé trigger a Swedish inflation rise?
High inflation rates have contributed to Europe's cost-of-living crisis, which the region has been dealing with for over a year, with the war in Ukraine gumming up Europe's economic systems.
But could the latest jump in Sweden's inflation come down to … Beyoncé?
Last month, the globally famous pop star kicked off her Renaissance World Tour in Stockholm, Sweden. And her concerts there may have had some unforeseen consequences. These two shows at Friends Arena made up the first stop on her first world tour since 2016 and brought in over 80,000 fans.
The shows sparked super high demand for hotels, restaurants and other services and shops in the city. And all that demand could've affected some of the country's economic stats. Click the link here for more on the "Beyoncé effect."
In other news ...
🔢Numbers:
📉Market snapshot and key quotes:
In the US: The US stock market was closed for Juneteenth, a US federal holiday commemorating the emancipation of enslaved African Americans.
In Hong Kong: Hong Kong stocks took a hit on Monday as Chinese officials left investors disappointed by not disclosing a long-awaited economic boost.
📊Top gainers/losers and company news:
In Hong Kong: Tech giants took a beating, with Alibaba stumbling by 2.1%, JD.com experiencing a 1.9% loss, and Tencent suffering a 1.6% drop.
The real estate developer, Country Garden, plunged by 5.4%, while its peer Longfor Group slipped by 0.2%. Anta Sports, an apparel maker, sank by 4%, and biotech firm WuXi Biologics tumbled 1.6%.
👀The numbers everyone is watching:
In Hong Kong: The Census and Statistics Department's data showed that Hong Kong's unemployment rate stayed at 3% in May. That's a bit higher than the expected 2.9%, according to economists surveyed by Bloomberg.
📅To check out our economic calendar for this week, click here.
More headlines ...
🚫Is Russia blocking aid to the dam-collapse area?: The Ukrainian Kakhovka dam collapse from earlier this month has caused a total wash-out of everything nearby, with entire villages basically still underwater. On Sunday, the UN said that Russia is blocking aid workers from the Russian-occupied areas that have been affected. On Monday, Russia said that aid workers couldn't access the area because the warfighting has made it unsafe.
🛰North Korea plans a second satellite launch: Last month, North Korea tried to launch a satellite using some of the same technology used to launch ballistic missiles, but the mission failed. On Monday, state media reported that the government referred to the attempt as "the most serious" misstep this year and that North Korea is gearing up for a second try at a satellite launch soon.
🤑International donors pledge US$1.5 billion to aid Sudan: For months now, Sudan has been experiencing violent conflict between two of its security forces, leading to a humanitarian crisis. The UN recently said this crisis is only getting worse. At a UN meeting on Monday, donors pledged a collective US$1.5 billion to get Sudanese people the help they need.
📨No formal NATO invite for Ukraine: Ukraine isn't a member of NATO, but the alliance has been helping the country defend itself against Russia since the war started last year. It looks like NATO member states have been going back and forth on whether or not to start the process to make Ukraine a formal member. But, at next month's NATO summit meeting, it's been confirmed that Ukraine will not be formally invited to join the alliance.
🤝China-Germany talks: As China's relationship with the US is seeing a lot of strain lately, China still wants to maintain good ties with Europe. Chinese Premier Li Qiang went on his first overseas trip since taking the role to visit Germany, where he's expected to attend inter-governmental consultations this week. On Monday, he participated in talks with German President Frank-Walter Steinmeier in Berlin, where they talked about Ukraine, Chinese-US relations and strengthening communications between Germany and China.
👩‍⚖️Do Kwon gets put away in Montenegro: Do Kwon is the co-founder of Terraform Labs, a crypto platform that's been in hot water since it crashed, erasing US$40 million in market value. He hasn't been easy to pin down and is currently wanted for arrest in both the US and South Korea on fraud charges. On Monday, a court in Montenegro confirmed that Do Kwon and another Terraform exec, Han Chang-joon, had been sentenced to four months in prison for trying to travel with forged passports.    
🔍Missing submarine: A submarine on a tourist expedition to the site of the sunken Titanic has gone missing. OceanGate Expeditions has a package that lets five people pay US$250,000 each, climb into a submarine, and sink to the depths of the Atlantic for two hours before arriving at the site of the Titanic. After about an hour and 45 minutes on the most recent expedition, the boat above lost contact with the sub. According to a social media post by a relative, British billionaire Hamish Harding was on the vessel. Government authorities are involved to hopefully find and rescue the passengers.
👩‍✈️Cathay hiring: Ready to fly? Cathay Pacific is looking to hire more cabin crew from mainland China and widen the use of Mandarin on flights. CEO Ronald Lam mentioned the increase in "Putonghua-speaking customers" as a reason for this recent hiring initiative. This comes after a highly controversial incident back in May where flight staff (who were later fired) were recorded saying that if customers can't say "blanket" in English, they can't have one.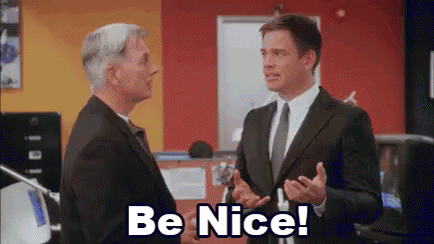 💻Intel in Germany: Germany's biggest foreign investment ever just took place, and it involves chipmaking plants. Before you get too hungry, we're talking about the kind for computer processors.  Intel is opening two chipmaking plants in Magdeburg, investing more than US$33 billion in the project. Chancellor Olaf Scholz called the move an "important step for Germany."
💰IMF works on digital currency platform: The International Monetary Fund (IMF) has been pushing for central banks to figure out a system for regulating digital currencies so that everything will work on an international level. Without a practical system, the IMF says that people will start turning to crypto to fill in the gaps. Now, the IMF is putting together a platform for central bank digital currencies (CDBCs) so that international transactions can go smoothly.
📢Reddit protesters' new approach: Last week, we covered the Reddit blackout that subreddit moderators had started to protest new API protocol for the website – which would mess with third-party apps. After Reddit told moderators they need to keep their communities open and they need a community vote before going dark, many subreddits are adopting other protesting methods, like publishing only one kind of post, changing the focus topic entirely and turning their communities completely private for days. Interestingly, some subreddit communities have decided only to allow posts with photos of comedian John Oliver – which he's shown approval of on Twitter.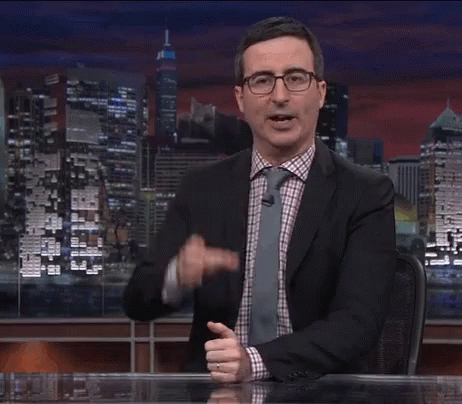 🐱‍🐉Off with their heads: Some dinosaurs developed extremely long necks in their evolution, and understanding how their necks worked (and why they developed like that) is really important in paleontology. Recently, scientists discovered that predators actually could sometimes fully decapitate these types of dinosaurs, with new fossils showing evidence of totally broken necks with teeth marks on them. In both animals, "the neck is broken in the back half," Dr. Spiekman, a paleontologist in Germany, said. "It's like snapping a broomstick." Yikes.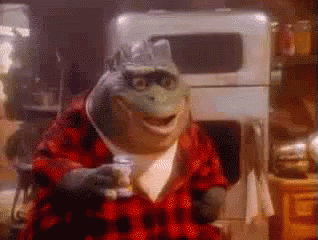 ---
Enjoying our TMS Headlines?
Forward it to a friend! After all, sharing is caring.
Anything else? Hit reply to send us feedback or say hello. We don't bite!
Written and put together by Joey Fung, Vanessa Wolosz, Caleb Moll and Christine Dulion