Headlines
From loneliness reducing our lifespans to phone-free travel in Finland – Here are today's Headlines
Humans are naturally social animals. As we've evolved as a species, we've had to rely on each other for survival.
A few minutes every morning is all you need.
Stay up to date on the world's Headlines and Human Stories. It's fun, it's factual, it's fluff-free.
To start off, we're looking into:
Social isolation is really bad for us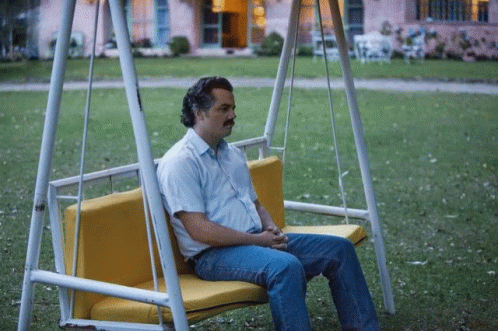 The backstory: Humans are naturally social animals. As we've evolved as a species, we've had to rely on each other for survival. Back when we lived in hunter-gatherer times, being alone meant being vulnerable to danger. So, our brains now expect contact with other people, and without that contact, we can get all out of whack.
More recently: Loneliness and social isolation have become bigger problems in society, especially in developed countries, as we prioritize work and spend more time on social media – which actually makes us feel even more disconnected. The last few years of COVID certainly didn't help things in that area, either.
The development: A large new study just published in the journal Nature Human Behavior is shedding more light on the effects of social isolation and loneliness. This paper looks at 90 studies on the links between loneliness, social isolation and early death that involved over 2 million adults. Click the link here for more on what it found.
Blinken's meeting with President Xi
The backstory: China and the US – things have been getting heated between these two global powerhouses. There are a number of issues on the table the two aren't seeing eye to eye on, and there have been several recent close encounters that have pushed more distance between the two this year.
More recently: US Secretary of State Antony Blinken was supposed to visit China a while back, but the whole China "spy balloon" fiasco pushed off that trip. But, Blinken just headed over to Beijing this weekend to meet with top officials to try and cool things down between the nations.
The development: Blinken and China's President Xi met surprisingly on Monday. Reports say the discussions were positive, with Blinken and Xi having a handshake at the Great Hall of the People, which is the go-to place usually reserved for greeting heads of state. US President Biden also said the talks were good, saying, "We're on the right trail here." Click the link here for more on what they chatted about.
The UN protects the high seas
The backstory: There's this huge part of the ocean called the high seas, and it's basically the Wild Wild West of the sea world. This is because no country has control over it. Surprisingly, only 1% of these massive areas are currently protected. Now, why is this such a big deal? Well, the oceans are responsible for giving us most of the oxygen we breathe and helping to combat global warming by absorbing harmful carbon dioxide. Plus, they're home to all sorts of amazing marine life, from microscopic organisms to majestic creatures.
The development: Now, the UN has officially adopted the first-ever treaty to protect the high seas and preserve marine biodiversity in international waters. UN Secretary-General Antonio Guterres made the announcement, and it's the result of nearly two decades of effort. According to Guterres, this treaty is going to inject a fresh wave of energy into global ocean conservation efforts. Click the link here to learn more about the treaty.
To end, we'll look into:
Is your phone ruining your vacation?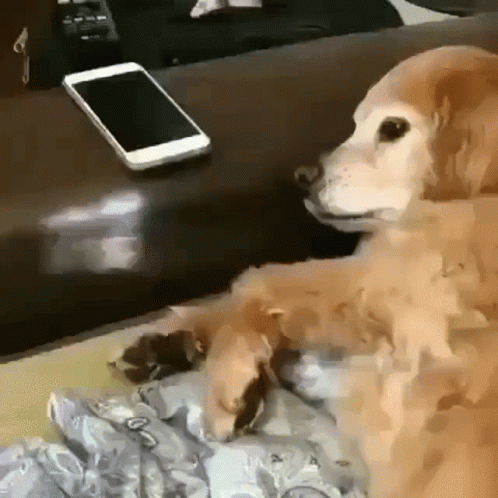 When away on vacation, you may need your phone for directions, to translate a foreign language or to keep travel documents on hand. But the attachment that many people have to their phones can also end up ruining the experience.
Did you know that 40% of Gen Z and millennials measure the success of their vacations based on how well their posts about it did on social media? Attempting to create the perfect posts can take away from the whole point of a trip, with some travel destinations reduced to basic photo-ops. Our phones can also take us out of these new places entirely.
With this problem in mind, Finland has just introduced a phone-free tourism island called Ulko-Tammio in the country's Eastern Gulf. Visitors are encouraged to put their phones away and enjoy the natural beauty and culture of the area – no scrolling necessary. Click the link here for more on this awesome travel destination.
In other news ...
🔢Numbers:
📉Market snapshot and key quotes:
In the US: US stocks took a dive on Tuesday as investors eagerly awaited Fed Chairman Powell's testimony before Congress on Wednesday. They wanted hints on the central bank's future policy stance.
In Hong Kong: Hong Kong stocks ended on a sour note as the People's Bank of China disappointed traders by cutting a key interest rate, but not as much as expected.
📊Top gainers/losers and company news:
In the US: Rivian jumped 5.5% by embracing Tesla's charging standard, while Tesla itself climbed 5.3%.
PayPal skyrocketed 3.7% as KKR & Co swooped in and grabbed €40 billion (US$44 billion) worth of "buy now, pay later" loans in Europe.
Nike took a hit, down 3.6%, as Morgan Stanley threw a wrench in the works by predicting margin pressures due to inventory surplus.
In Hong Kong: Alibaba Health Information Technology plunged 3% and Alibaba shed 1.5% after announcing co-founder Eddie Wu as the new CEO of Alibaba Group.
👀The numbers everyone is watching:
In the US: Housing starts in May were stronger than expected, hitting a rate of 1.631 million units. It was the highest rate since April 2022, which was already off the charts since 2006.
In Hong Kong: China slashed its key one-year and five-year loan prime rates by 10 basis points each, the first cut since August. The one-year LPR now stands at 3.55%, down from 3.65%, while the five-year LPR drops to 4.20% from 4.30%.
📅To check out our economic calendar for this week, click here.
More headlines ...
💸EU puts together Ukraine aid package: The EU is trying to help Ukraine's effort in the war as its counteroffensive continues. On Tuesday, the EU is announcing a new financial aid package to Ukraine in the form of various grants adding up to about €50 billion (US$$55 billion). The package could still go through some changes before it's made fully public, though.
🚫EU de-risks ties with China: The EU is trying to regulate how European companies invest and trade in foreign countries through the European Economic Security Strategy. On Tuesday, the bloc announced plans to curb these companies from making sensitive technologies like supercomputers, AI and advanced microchips in certain countries (like China) to avoid becoming dependent on them as a rival. At the same time, the EU still wants to keep ties with China to work on global challenges like climate change.
💣Israeli military raids West Bank camp in Jenin: The past few months have seen higher tensions between Israel and Palestine. On Monday, Israeli military forces raided a refugee camp in Jenin in the West Bank looking for two wanted militants, triggering the most brutal day of fighting in years. Palestinian militants set off roadside bombs, and Israeli helicopter gunships hit Palestinian gunmen – at least five Palestinians were killed, including a 15-year-old boy, and over 90 other Palestinians were wounded. Seven Israeli soldiers were also injured.
📩New right-wing Finland PM: Back in April, Finland held its general elections, and the conservative  National Coalition Party (NCP), Finns Party, Swedish People's Party and the Christian Democrats coalition won a majority of seats in Parliament. On Tuesday, this new Parliament voted in NCP leader Petteri Orpo for the prime minister seat, taking over from former PM Sanna Marin. Political analysts are calling this new government the most right-wing that Finland has seen since WWII.
☮African leaders press for peace in Ukraine: Different African countries have been affected by the war in Ukraine, especially because of higher grain prices. Now, an African delegation is pushing for Ukraine and Russia to make peace, with a group of high-level officials traveling first to Ukraine and then Russia in an effort to kickstart negotiations. Led by South African President Cyril Ramaphosa, they met with Russian President Vladimir Putin in St. Petersburg on Saturday, where he blamed Ukraine for the lack of any peace talk developments.
👩‍⚖️Andrew Tate charged: Former MMA fighter and self-described misogynist Andrew Tate has been officially charged with human trafficking, rape and creating a gang to sexually assault women. Tate and his brother, along with two other suspects, have been under house arrest in Romania for the past few months pending an investigation. According to the charges, Tate and his brother lured the victims with false promises of relationships and marriage before bringing them to another site where they were forced to make pornographic content. Over the past few years, Tate has developed a cult-like following, mostly among young men. They are still potentially facing other charges being investigated, including money laundering and trafficking of minors.
🗻Himalayan glaciers face climate danger: Glaciers in the Hindu Kush and Himalaya mountain range provide fresh water to over 2 billion people in 16 different countries. These glaciers melted 65% faster in the 2010s than in the previous decade. A new report published Tuesday says they could lose up to 80% of their volume by 2100 because of climate change. Even if the world manages to stick to the global warming threshold of 1.5 degrees Celsius above pre-industrial temperatures, the area would still lose at least a third of its glaciers.
🥵Europe's heating up: Europe has been experiencing extreme symptoms of climate change, with heat waves, wildfires, freak weather events and glacial melt all on the table in the past few years. According to a new study from the World Meteorological Organization and the EU, last summer was the highest on record for the continent. The report also shows that Europe is the fastest-warming continent in the world, heating up twice as fast as the global average over the last 40 years or so.
👩‍⚖️Google sued for monopolizing ad tech: Google and its parent company, Alphabet, can't seem to escape lawsuits when it comes to its digital ad space, which critics argue suppresses competition. The US news publishing giant Gannett is now filing its own suit against Google, arguing that the search engine has "monopolized market trading" in a way that has affected publishers and readers.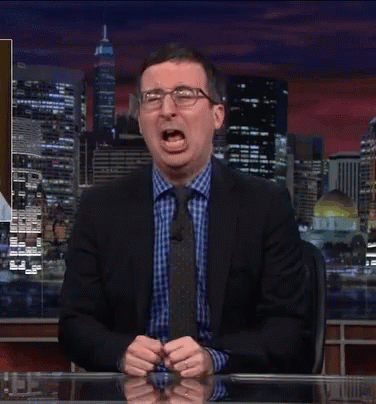 📄Alibaba shakeup: As Alibaba continues to lose value, the company is looking to make some major shakeups within its leadership. The head of the company for 8 years, Daniel Zhang, is stepping down from his position. Executive Vice Chairman Joseph Tsai will take Zhang's position as the chairman of the board, while Eddie Wu will be taking over as CEO. Both are close friends to founder Jack Ma, and many see this as a positive transition in leadership, with the two serving as "pseudo-Jacks."
🚗Tesla Supercharger network deal: Tesla has created something called the "Supercharger network," which controls 45,000 hyper-powered electric vehicle (EV) charging locations around the world. These Superchargers can add up to 200 miles of charge to an EV in just 15 minutes. US EV maker Rivian just announced a new deal with Tesla so that its vehicles can charge using Tesla's Supercharger network, following similar recent deals between Tesla and both General Motors and Ford.
🎧New Spotify tier?: Wishing your Spotify music sounded better? Well, as long as you are willing to dish out more money, it seems like that could come true. Sources say that Spotify is planning on releasing a "Supremium" subscription that will give users high-fidelity audio and possibly expanded access to audiobooks. It's still pretty hush-hush, and there's still no word on when or if this will actually happen.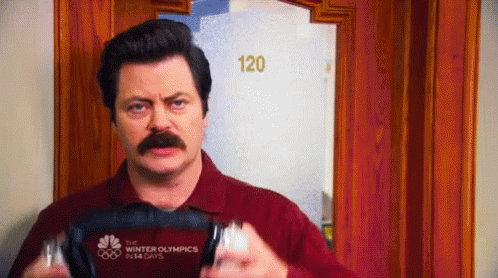 ⚡Undersea volcano lightning storm: With eruptions beginning in December 2021, the undersea volcano Hunga Tonga-Hunga Ha'apai caused the most powerful atmospheric explosion ever recorded. A new study shows that an eruption event in January also produced a record number of lightning strikes in a wild thunderstorm that lasted 11 hours and spread across 240 kilometers (150 miles) the next month. Not exactly a storm you'd want to be caught in the middle of.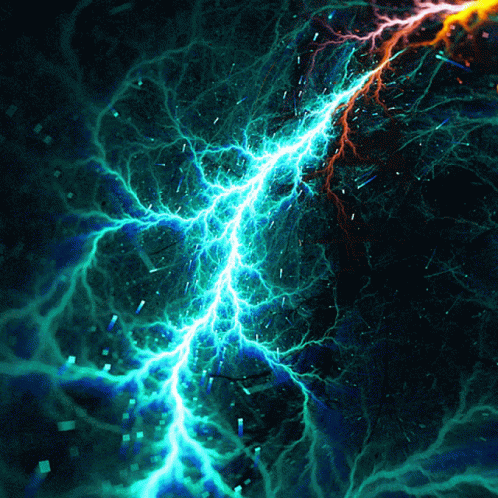 ---
Enjoying our TMS Headlines?
Forward it to a friend! After all, sharing is caring.
Anything else? Hit reply to send us feedback or say hello. We don't bite!
Written and put together by Joey Fung, Vanessa Wolosz, Caleb Moll and Christine Dulion