Headlines
From a big finance summit in Paris to "white people food" and Pharrell's fashions – Here are today's Headlines
Many countries in the Global South have been dealing with debt issues that make it harder for them to grow and catch up to wealthier nations.
A few minutes every morning is all you need.
Stay up to date on the world's Headlines and Human Stories. It's fun, it's factual, it's fluff-free.
To start off, we're looking into:
Paris financial summit
The backstory: Many countries in the Global South have been dealing with debt issues that make it harder for them to grow and catch up to wealthier nations. Add onto this problem the threat of climate change and the destruction of extreme weather events – which disproportionately affect less wealthy countries – and you get even more financial threats.
The development: French President Emmanuel Macron is hosting an international financial conference in Paris called the Summit for a New Global Financing Pact this Thursday and Friday. International figures in government, finance and activism are expected to be there. The main point of this summit is to figure out some new financial practices that take climate change into account. Ideally, this conference would result in a plan to overhaul these global financial systems to create a new lending structure for getting developing countries what they need to deal with future climate change events and other threats, like pandemics. Click the link here for more on the summit.
Alibaba's leadership shuffle
The backstory: Alibaba, China's e-commerce powerhouse, has a huge user base, with over 900 million active users every year on its platforms Taobao and Tmall. But its influence doesn't stop at e-commerce. It's also a major player in China's cloud computing and digital payments scenes.
The development: Now, Alibaba's leadership is going through a major shakeup. Daniel Zhang, the current chairman and CEO, is stepping down from his role. Joseph Tsai, one of the co-founders, is taking over as chairman, while Eddie Wu, the head honcho of Taobao and Tmall Group, is stepping up as the new CEO.
Tsai is a long-time player in the Alibaba game and has been appointed the company's chairman. What makes this appointment particularly noteworthy is Tsai's American connections and crypto-friendly stance. Click the link here for more on the reshuffling.
Adobe and Figma's US$20 billion deal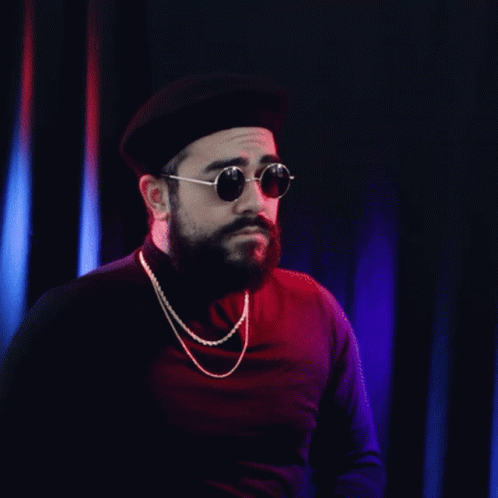 The backstory: Adobe, the powerhouse behind creative software like Photoshop and Illustrator, announced last September that it's looking to acquire Figma, a design platform. This deal is worth about US$20 billion and is the largest purchase ever for Adobe. But this deal isn't sealed just yet. Adobe still needs the green light from US, UK and EU regulators.
The development: Now, European antitrust regulators are officially stepping into the ring. They're reportedly set to launch a full-blown investigation into Adobe's buyout of Figma. According to the Financial Times, the EU authorities are concerned about potential issues with fair competition. Insiders suggested that the regulators are gearing up to dig deep and conduct a thorough examination that could take months and even put the whole deal on the line. Click the link here for more on this deal.
To end, we'll look into:
#WhitePeopleFood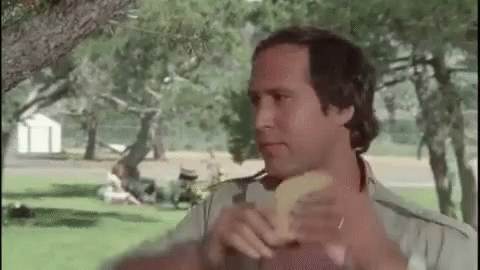 Social media is a great place to engage in cultural exchanges with people different from you. And yes, sometimes those exchanges include playful teasing about holidays, traditions and even food. Recently, a particular type of food has totally taken over Chinese social media – so-called "báirén fàn" or "white people food."
Social networks like Weibo and Xiaohongshu have been full of posts from teens and young adult office workers featuring photos of basic sandwiches and other "under-seasoned" meals and snacks that they associate with white people in other parts of the world. Usually, these photos are accompanied by reviews, most of which aren't super positive.
"The point of the white people's meal is to learn what it feels like to be dead, but I've taken two bites, and it was so bad it made me realize how alive I am," said one Weibo poster after eating plain crackers, cheese and ham. Click the link here for more on this trend.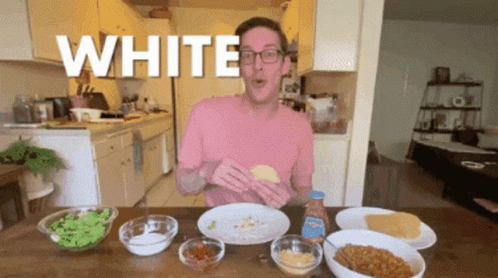 In other news ...
🔢Numbers:
📉Market snapshot and key quotes:
In the US: US stocks closed lower on Wednesday as investors digested Fed Chair Jerome Powell's take on inflation, with Powell suggesting that the battle against inflation still has a "long way to go."
In Hong Kong: Hong Kong stocks took a beating as investors eagerly awaited Jerome Powell's testimony to Congress, seeking insights into the Fed's interest rate plans. Confidence waned with the government's limited economic stimulus.
📊Top gainers/losers and company news:
In the US: Amazon sank 0.8% after being sued by the Federal Trade Commission (FTC) for alleged deception of millions of Prime subscribers and hindering cancellation efforts.
Chipmaker Nvidia saw a drop of 1.7%. Similarly, shares of Google-parent Alphabet and Netflix both declined by more than 2%.
FedEx, the shipping giant, dropped 2.5% after disappointing revenue figures for the latest quarter. Winnebago, the motorhome manufacturer, also plunged 1.3% as it failed to meet revenue estimates for the third quarter.
In Hong Kong: Some major tech stocks faced a pullback, with Alibaba sinking over 4%, Tencent dropping 2.7% and Baidu losing 1.7%.
Even sportswear brands Li Ning and Anta Sports both saw over 5.4% plunges.
👀The numbers everyone is watching:
In the US: A slew of economic data is scheduled for Thursday, such as the US Conference Board leading index, initial jobless claims, current account figures and existing home sales data.
📅To check out our economic calendar for this week, click here.
More headlines ...
🚓Riot at Honduran women's prison: Last year, Honduran President Xiomara Castro launched a nationwide crackdown on gangs, with the country being so affected by gang activity that it has edged into the government. On Tuesday, members of two rival gangs in the Honduran Women's Center for Social Adaptation (Cefas) prison got into a fight, which led to an all-out riot and fire. At least 46 women were killed, many from the fire but others from the violence, and a full investigation is now underway.
💣Ukrainian counteroffensive moving slowly: It's been weeks since Ukraine began its counteroffensive to regain territories occupied by Russia. Recently, President Zelenskiy admitted that the counteroffensive is coming along more slowly than he'd hoped, but he also said that it's too early to expect a lot of results. On top of that, Russian authorities say that their military shot down two drones headed to Moscow that they say came from Ukraine on Wednesday.
🚒Paris blast: Earlier today, an explosion of unknown origin occurred in a historic area of central Paris. So far, at least 37 have been reported injured, with four of them being "seriously" hurt. The blast resulted in a major fire that led to two buildings collapsing. Hundreds of firefighters were on the scene, as well as several doctors, and emergency responders are still searching through the rubble to make sure no other victims need help. While they haven't confirmed the cause of the blast, the prime suspect is a gas leak.
🚤Shipwreck aftermath: Last week, one of the worst maritime disasters in Mediterranean history happened when a migrant boat carrying an estimated 800 Pakistani people capsized off the coast of Greece. So far, 104 people have been rescued, and 78 bodies have been recovered, but most of the people on board are still missing. The Greek coast guard said it was in contact with the boat, which it said was moving steadily toward Italy on Tuesday afternoon, but now tracking data is coming in that the boat had actually been stationary before sinking.
🤝Modi's US visit: The US sees Indian PM Narendra Modi as an important partner in trying to balance China's influence in the Indo-Pacific. Now, Modi is going to the US for a state visit, where he'll receive a ceremonial welcome to the White House on Thursday. He and US President Biden will likely end up talking about their joint presence in the Indo-Pacific, plus technology, defense and managing the global supply chain. Modi will also be meeting with big-name CEOs like Tesla's Elon Musk and Bridgewater Associates' Ray Dalio to talk about boosting investments in India.
📄UK hosts conference on rebuilding Ukraine: It doesn't look like the war in Ukraine is about to wrap up, but discussions on how to get Ukraine back on its feet once the fighting has ended are already starting. This past March, the total reconstruction of the country was estimated at US$411 billion, but that number has likely gone up with the ongoing fighting. On Wednesday, the UK and Ukraine began hosting the Ukraine Recovery Conference, where British PM Rishi Sunak is expected to announce US$3 billion in World Bank guarantees.
💬China and Germany continue talks: China and Germany are looking to work together on climate issues as both countries are big emitters of greenhouse gases. They've been in talks as German Chancellor Olaf Scholz and some of his Cabinet host a Chinese delegation led by Chinese Premier Li Qiang. On Tuesday, Germany did try to press China on its relationship with Russia and encourage the country to push for peace in Ukraine.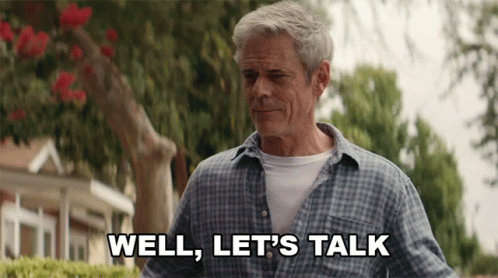 🤑FTC sues Amazon: Amazon has had its fair share of issues with the FTC and other regulatory agencies recently, but it looks like the company has a new problem on its plate. The FTC has filed a lawsuit against the mega-corporation alleging that it tricked a bunch of customers into signing up for a Prime membership while also making it confusing for them to cancel it. The agency says it has internal reports coming from Amazon comparing the process to "The Iliad," the extremely long epic poem written by Homer.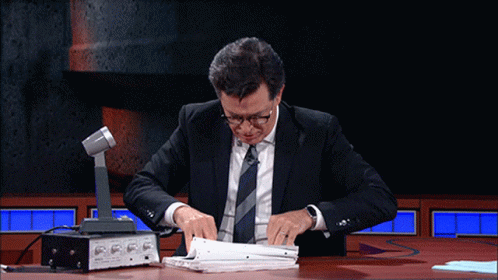 💻SoftBank and AI: SoftBank is a major startup investor that's had as many infamous failures (left for dead after the dot-com bubble burst) as it has successes (as a major supporter of Alibaba). At its annual shareholder meeting on Wednesday, SoftBank's CEO Masayoshi Son said that the firm is ready to play "offensive" in the AI boom, so we're probably about to see a lot more venture capital in that tech sector.
🛒Amazon Prime Day announced: Amazon has been hosting Prime Day since 2015, which is where Prime members get exclusive deals on certain products across the site. The company just announced the official dates for this year's Prime Day (which will actually span 48 hours), July 11 and 12. Available in several different countries – it might be worth setting a reminder for this if you're in the market for certain electronics, clothes and basics.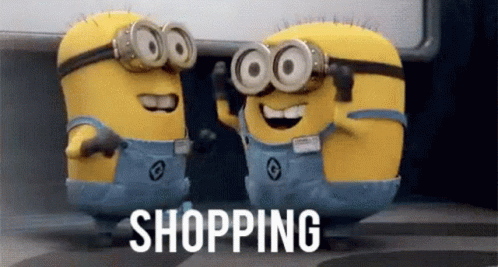 📷New images of Mercury: Mercury, our solar system's closest planet to the sun, is super hot and harder for us to reach than Saturn. But on Monday, the BepiColombo orbiter, a space robot sent out on a mission from the European and Japanese space agencies, completed its third flyby past the planet. On this flyby, it was able to capture rare closeup photos of Mercury from less than 150 miles above its surface.
👗Pharrell's LV fashion show: It's Paris Fashion Week! Musician/designer Pharrell Williams led his first fashion show as the current men's creative director for Louis Vuitton on Tuesday night, where stars like Beyoncé, Jay-Z, Rihanna, LeBron James, Zendaya, Kim Kardashian and Naomi Campbell were all watching from the audience. The show seemed to be a hit, featuring motifs like pixelated camouflage and checkerboard patterns.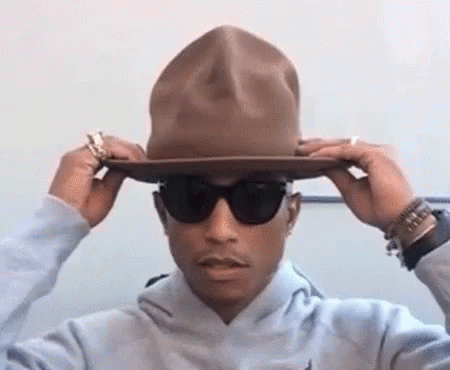 ---
Enjoying our TMS Headlines?
Forward it to a friend! After all, sharing is caring.
Anything else? Hit reply to send us feedback or say hello. We don't bite!
Written and put together by Joey Fung, Vanessa Wolosz, Caleb Moll and Christine Dulion