Headlines
From lab-grown meat to a Musk vs. Zuck cage match – Here are today's Headlines
Cultivated meat, also known as lab-grown meat, is making waves in the food industry.
A few minutes every morning is all you need.
Stay up to date on the world's Headlines and Human Stories. It's fun, it's factual, it's fluff-free.
To start off, we're looking into:
Lab-grown meat hits the shelves
The backstory: Cultivated meat, also known as lab-grown meat, is making waves in the food industry. Basically, it's growing stem cells from living animals and turning them into meat products. It's like cooking up meat from scratch, minus the animals.
More recently: Last November, the US Food and Drug Administration (FDA) gave the green light for the first time for lab-grown meat. But before they can start selling the products, they need to pass inspections from the US Department of Agriculture (USDA).
The development: USDA regulators have just officially given the thumbs up to Upside Foods and Good Meat to sell chicken made from animal cells. This marks a significant milestone in meat production as it's all about reducing animal harm and making the process more environmentally friendly. It's a big deal because it's a step away from the traditional methods of raising animals for meat and towards something more sustainable. Click the link here for more.
China's wheat appetite
The backstory: China and Australia have had a significant trade partnership for quite some time, with Australia providing essential resources like ores, metals and minerals to China. In fact, China holds the title of Australia's largest trading partner, with trade between the two nations amounting to AU$287 billion (US$192 billion) worth of goods exchanged in 2022 alone. But for the past few years, their relationship has hit some rough patches. But last year, Australia elected a new prime minister, bringing a whole new government to town, and it seems like it's taking a different approach to its relationship with China.
The development: China, already known for being the top importer of corn and soybeans, is now on the verge of outpacing Egypt and Turkey to become the biggest wheat buyer, too. Over the last 11 months, China has surpassed the 12 million-ton mark. And guess who's its top wheat supplier? Australia takes the crown, giving China more than half of its wheat imports. Click the link here for more.
Closing the gender gap
The backstory: Every year, the World Economic Forum (WEF) publishes a report showing, on a scale of 0-100 how much the global gender gap has closed. It looks at a total of 146 countries to gauge where we're at in the world as far as equity when it comes to economic participation and opportunity, educational attainment, health and survival and political empowerment.
The development: This year's report came out on Wednesday, and it shows we're at 68.4% closed when it comes to the gender gap. That's slower progress than experts were hoping for. Based on how things are trending, it looks like we won't achieve equal pay between the genders before a global average of 131 years, so not until around 2154. Based on the same data, the East Asia and Pacific region will take 58 years more than that average to close the gender gap –189 years.
Click the link here for more on this report.
To end, we'll look into:
The K-drama frenzy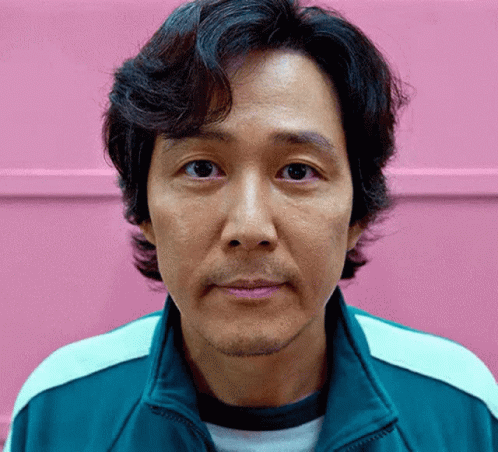 Back in 2021, the Korean show "Squid Game" premiered on Netflix, and it performed super well. In its first month on the streaming platform, this show had racked up 1.65 billion hours of streaming time. It quickly became Netflix's biggest show ever. Now, Netflix is investing more money into so-called K-dramas – US$2.5 billion, to be exact. The streamer is really banking on the current global fascination with Korean entertainment, and for good reason.
"Korea is a storytelling powerhouse with the ability to showcase uniquely Korean culture and issues," Don Kang, Netflix's vice president of content for Korea, has said, "while conveying universal emotions that resonate with people around the world."
Click the link here for more.
In other news ...
🔢Numbers:
📉Market snapshot and key quotes:
In the US: It was a day of mixed results for the US stock market. While the S&P 500 and Nasdaq closed on a positive note, the Dow Jones stayed in the red.
Fed Chairman Jerome Powell kept the hawkish stance during his second day of congressional testimony, emphasizing that the central bank's tightening cycle isn't yet over, keeping investors on their toes.
In Hong Kong: The Hong Kong market was closed due to the Dragon Boat Festival holiday.
📊Top gainers/losers and company news:
In the US: Amazon surged by 4.3%, while Microsoft climbed 1.8%. Apple hit a fresh all-time high, soaring 1.7% in the process.
Tesla revved up by almost 2% even after being downgraded by major bank Morgan Stanley over its lofty valuation following an AI-driven rally.
Spirit AeroSystems, Boeing's key supplier, plummeted by over 9% after announcing a production halt in its Kansas facility due to an upcoming worker strike. This news had a knock-on effect, causing Boeing to drop 3%.
👀The numbers everyone is watching:
In the US: Jobless claims remained stubbornly high at a 20-month peak, indicating a struggling job market. Adding to the woes, the Conference Board's Leading Economic Index recorded its 14th consecutive monthly decline, hinting that the Fed's efforts to cool down the economy might be starting to take hold.
📅To check out our economic calendar for this week, click here.
More headlines ...
💣Wagner says the military is lying to Putin: Russian mercenary chief Yevgeny Prigozhin is accusing top officials in Russia's military of lying to President Vladimir Putin about how badly Russia is losing the assault on Ukraine. Prigozhin is the head of the Wagner private militia that spearheaded the capture of the Ukrainian city of Bakhmut last month. He has been resisting signing contracts with the Russian Defense Ministry and has been recording vocal criticism of Russia's current tactics. "They are misleading the Russian people, and if it keeps on like this, we'll be left without the most important thing: Russia," said Prigozhin.
🥵Beijing heat wave: Last summer was really rough for China as far as heat and droughts go, with climate change triggering extreme summer weather. This summer may be just as bad – Beijing recorded its hottest June day in over 60 years on Thursday, with temperatures reaching 41.1C (105.9F).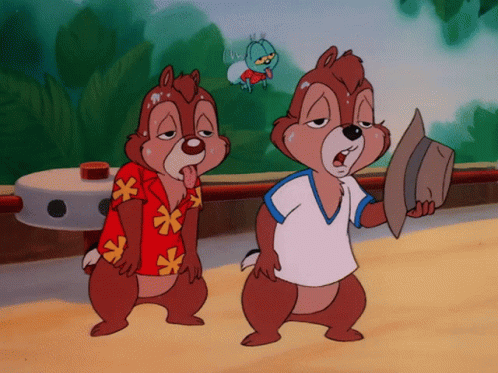 🚒Gas explosion in China: There was a gas explosion at a barbecue restaurant in China's northwestern Ningxia region on Wednesday night. It seems like the blast could've been caused by a petroleum gas tank exploding. The incident ended up killing 31 people, and nine people are currently being detained by police over it as the incident is investigated.
🚤Canary Islands shipwreck: Following the huge migrant boat disaster in the Mediterranean last week, another migrant boat sank in the Atlantic Ocean near the Canary Islands on Wednesday. The boat was carrying over 60 people, and an estimated 39 of them drowned, while 24 were rescued.
💣Will Russia attack Ukraine's nuclear plant?: As Ukraine still tries to recover from the Kakhovka dam break a few weeks ago, there could be a new disaster on the horizon. On Thursday, President Zelenskiy said that he had intelligence saying the Zaporizhzhia nuclear plant would soon be attacked by Russia, and a release of radiation is included in the plot. Russia said this is a lie and the head of the International Atomic Energy Agency (IAEA), Rafael Grossi, will be in talks with the country about the plant on Friday.
📄New EU sanctions package: Since Russia invaded Ukraine in 2022, the EU has passed 10 rounds of sanctions against it, affecting banks, companies and over 1,000 individual officials. On Wednesday, the EU passed another round of sanctions to try to stop people and organizations from getting around the other sanctions via third-party businesses and countries.
💔Missing submersible ends in disaster: Last weekend, OceanGate's Titan tourist submarine took off under the sea with the CEO steering and four other passengers on board (at US$250,000 a ticket) to visit the Titanic shipwreck 4 kilometers (2.5 miles) underwater. It went missing soon after and would've run out of oxygen early Thursday morning. After a massive search effort, the Coast Guard announced that some debris confirmed to be from the sub had been discovered near the Titanic, and everyone on board is believed to be dead.
🥳Belize declared malaria-free: In 1994, the World Health Organization (WHO) estimated about 10,000 malaria cases affecting Belize residents. Considered endemic in the Americas, malaria has been a major public health focus in Belize. The WHO just announced that the country has been able to wipe the disease out of the country, with zero cases there now for three years in a row. Could this achievement lead the way for a major decline in cases for the region?
🥊Musk vs. Zuck in the ring: On Tuesday, Twitter and Tesla exec Elon Musk challenged Facebook founder and CEO Mark Zuckerberg in a tweet to a cage match. And Zuck actually responded on Instagram, telling Musk, "send me location." Apparently, this isn't all some joke. Our money's on Zuck – go get 'em, Mark.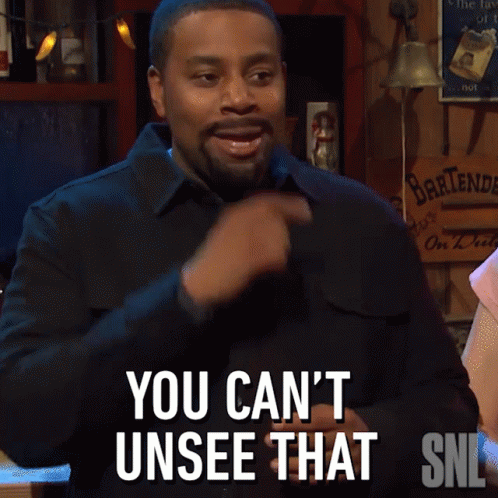 🚣‍♂️Dragon boat race in Hong Kong: Hong Kong is famous for its famous Dragon Boat Festival, also known as Tuen Ng, which has been a yearly event since 1976. After years of crowd bans and postponements because of COVID, the festival is back on in all of its glory! Get yourself some zongzi, and enjoy the festivities!
---
Enjoying our TMS Headlines?
Forward it to a friend! After all, sharing is caring.
Anything else? Hit reply to send us feedback or say hello. We don't bite!
Written and put together by Joey Fung, Vanessa Wolosz, Caleb Moll and Christine Dulion