Headlines
From the EU's and Japan's chip ties to flying cars – Here are today's Headlines
Semiconductors, those little powerhouses found in everything from our cars to our smartphones, are also indispensable in training AI models.
A few minutes every morning is all you need.
Stay up to date on the world's Headlines and Human Stories. It's fun, it's factual, it's fluff-free.
To start off, we're looking into:
EU-Japan chip collaboration
The backstory: Semiconductors, those little powerhouses found in everything from our cars to our smartphones, are also indispensable in training AI models. As AI keeps getting more advanced, there's a growing need for powerful computing abilities to support its applications. That's where AI chips come in. But with these chips becoming more advanced, there's a lot of global competition heating up in the tech sector.
The development: According to EU industry chief Thierry Breton, the EU and Japan are going to be joining forces to boost cooperation in the semiconductor industry. He's set to talk with influential Japanese ministers, covering cooperation on everything from undersea cables to cybersecurity and, of course, semiconductors. As part of their collaboration, they'll keep close eyes on the chip supply chain and make it easier for researchers and engineers to share knowledge. Click the link here for more on this strategic partnership.
Is Ukraine in nuclear danger?
The backstory: Ukraine's Zaporizhzhia nuclear power plant is the largest in Europe. Last October, Russia declared control over the plant, but it's been occupying the plant and its territory since early in the war. Russia has kept on the plant's Ukrainian workers and also brought in some Russian workers.
More recently: The plant has drawn a lot of attention, with both Ukraine and Russia accusing one another of shelling the surrounding area. In June, the destruction of the Kakhovka dam sparked fears in Ukraine that Russia could be planning to blow up the plant.
The development: Ukrainian officials are now warning of a possible disaster at the plant. Ukrainian intelligence says Russian workers were told to leave by July 5 and blame Ukraine for any emergencies. But Russia's foreign ministry is saying that radioactive safety drills and additional radiation measurement devices Ukraine has prepared are a sign that "Kyiv is preparing a false flag" plan. Click the link here for more on this situation.
Samsung Display sues BOE
The backstory: Samsung Display has been a big player in the organic light-emitting diode (OLED) display market. It's one of the major suppliers for these displays, which you can find in many Apple devices. OLED displays offer high-resolution and slim designs compared to other traditional ones. But Beijing Oriental Electronics (BOE), a Chinese manufacturer, has been gaining ground, overtaking LG Display to become the second-biggest player in the OLED market.
More recently: Last December, Samsung Display filed a complaint with the US International Trade Commission (ITC), saying many shops were selling "non-original" OLED screens as replacements. Then, the ITC launched an investigation into BOE in April, although Samsung didn't specifically name BOE in its complaint. So in May, BOE hit back at Samsung with a bunch of its own lawsuits.
The development: Samsung Display is now suing BOE for allegedly violating five of its patents. Click the link here for more on this dispute.
To end, we'll look into:
Hong Kong's International Tattoo Convention returns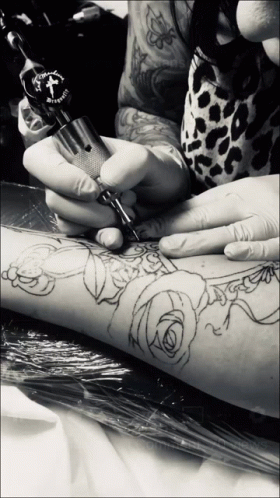 The city of Hong Kong has an interesting relationship with tattoo culture. Here, tattooing is an art form that's slowly gaining more acceptance and respect, especially among younger generations who see it as a mode of self-expression. But it wasn't long ago when tattoos were really only associated with sailors and members of triads.
After a four-year-long break during COVID, this August, Hong Kong is welcoming back its International Tattoo Convention – the seventh ever. Originally founded by Gabe Shum, the event will be held at the Hong Kong Convention and Exhibition Center, hosting over 100 tattoo artists from Hong Kong and around the world. During the convention, there'll even be a Tattoo Competition. Click the link here for more on this event.
In other news ...
🔢Numbers:
📉Market snapshot and key quotes:
In the US: The US market was closed in observance of Independence Day.
In Hong Kong: Hong Kong stocks closed higher on Tuesday as fears eased over the Fed's rate hike.
📊Top gainers/losers and company news:
In Hong Kong: JD.com gained 2.8%, BYD climbed 1.4%, Baidu jumped 1.6%, and NetEase joined the party with a 1.6% gain.
The sportswear company Anta Sports surged 2.1%, while Li Ning rose 1.9%.
On the flip side, developer Country Garden dropped 0.6%, and Henderson Land followed suit with a 0.6% loss.
SenseTime took a tumble and lost 8.7%. This came after China's tightening control over the exports of gallium and germanium, two metals used extensively in semiconductor production.
👀The numbers everyone is watching:
In the US: Thursday will bring key economic indicators from the US, including initial jobless claims, trade data, ISM services index and job openings, which will offer insights into the health of the US economy.
On Friday, the focus will shift to the US unemployment rate and nonfarm payrolls, helping gauge the strength of the labor market.
In Hong Kong: On Wednesday, investors will closely monitor China's Caixin services and composite Purchasing Managers' Index (PMI), which provide insights into how the service sector and the overall economy are doing.
📅To check out our economic calendar for this week, click here.
More headlines ...
👮‍♂️Jenin raid in Palestine: Israel has been running its biggest raids since 2002 on the occupied city of Jenin in the West Bank. Since they began on Sunday, they've killed at least 12 people and injured over 100 others. Thousands have left their homes to head for refugee camps. As of publication time, reports were coming in that Israeli troops were beginning to withdraw from Jenin, ending the two-day operation.
💣Drone attacks in Russia: On Tuesday, there were reportedly five drones launched at Moscow and the surrounding area, which Russia says came from Ukraine. Russia's defense ministry says it shot down four of the drones and intercepted the fifth, and there was no damage or injuries, but they did force flights to be diverted from Vnukovo International Airport. Ukraine has not claimed responsibility for the drones.
🤕Russian journalist attacked: Yelena Milashina is a well-known Russian journalist for the Novaya Gazeta newspaper and has spent years investigating alleged human rights abuses in Chechnya. She was driving to the Chechen capital Grozny with lawyer Alexander Nemov when a group of armed, masked men forced their car to stop. Those men then brutally attacked Milashena and Nemov, seriously injuring them. Chechen leader Ramzan Kadyrov and the Kremlin commented that the attack would be investigated.
✅UN approves Fukushima water plan: Last month, we covered a story about how the Fukushima nuclear power plant in Japan plans to dispose of radioactive wastewater by diluting it and dumping it into the ocean. The plan is controversial, but it's now been approved by the UN watchdog, The International Atomic Energy Agency (IAEA). The IAEA says that the release won't really affect the environment. Tokyo hasn't yet announced a schedule for the dumping, and it's still waiting on regulatory approval to move ahead.
🤝Putin meets with world leaders: This week, Russian President Putin made his first appearance on the world stage since the recent Wagner insurrection put his power into question. On Tuesday, he went to a virtual summit of the Shanghai Cooperation Organization (SCO), a security group led by Beijing and Moscow. He said the uprising didn't have popular support in Russia and thanked the member states for their support over the rebellion and Russia's ongoing invasion of Ukraine.
💰Fundraiser for French cop who shot teen: After last week's police killing of 17-year-old Nahel M. in France, there have been widespread protests and riots nationwide. While the officer responsible is under investigation, a new fundraising campaign to help his family, launched by a far-right media figure, has now reached over €1 million (US$1.1 million). Meanwhile, a similar fundraising campaign to help support Nahel M.'s mother has only got a fifth of that amount.
✈Hong Kong aviation set to recover earlier: Hong Kong's aviation industry took a heavy beating throughout COVID as the country put in place its zero-COVID policy, with the International Air Transport Association (IATA) saying that the city had lost its place as a global aviation hub. Now, according to the IATA again, Hong Kong's passenger traffic is set to recover to pre-COVID levels by the end of 2024, three years earlier than expected.
🤙Ambani's US$12 phones: There are two major mobile service providers in India, Reliance Jio and Bharti Airtel, and they're in a heavy battle to increase their share of India's 350 million 2G subscribers as they get ready to upgrade to 4G. But a big hurdle for this transition is the price of phones, and so with that, Reliance Jio announced that it would launch an internet-enabled phone for just 999 rupees (US$12).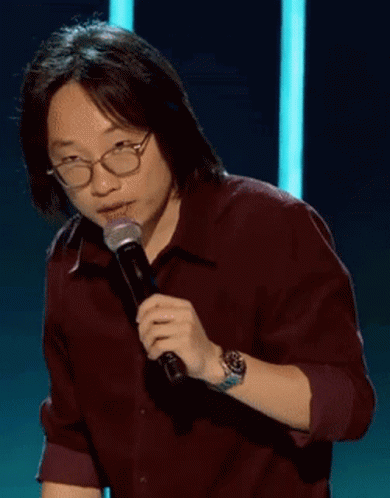 📲Instagram Threads to launch this week: With Twitter constantly going through operational shifts – like its new post-viewing limits – users have shown interest in moving onto other text-based apps. This week, Facebook owner Meta is launching its new text-post app to compete against Twitter called Threads. The app is linked to Instagram and is now available for pre-order on the Apple App Store.
🌴Wait … that doesn't look right: A tourism agency in the Philippines is in big trouble and has apologized after it was discovered that, in its marketing video advertising the country as a holiday paradise, the agency used stock footage of other countries, including aerial footage of sand dunes in Brazil and a man on a buggy in a UAE desert.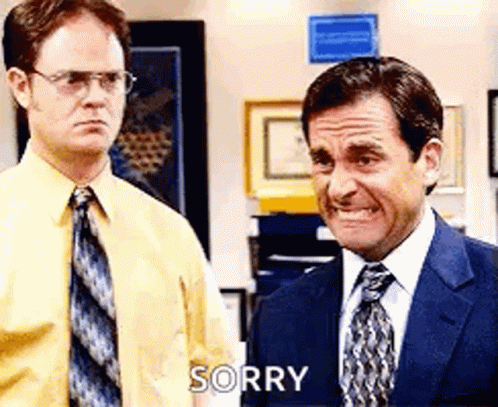 🚗Flying car prototype: A startup called Alef Aeronautics recently finished development on a "flying car," an EV that can both fly and drive on roads. The Model A is the first flying car that's drivable and able to park like a regular car. The Federal Aviation Administration has now certified the Model A for testing. Four friends inspired by the "Back to the Future" movies formed the company together and began developing the project in 2015. The company says it plans to start delivering the vehicles by the end of 2025 at a US$300,000 presale price.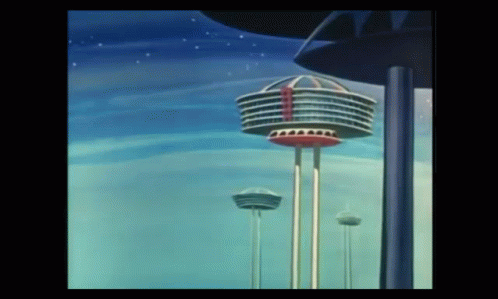 ---
Enjoying our TMS Headlines?
Forward it to a friend! After all, sharing is caring.
Anything else? Hit reply to send us feedback or say hello. We don't bite!
Written and put together by Joey Fung, Vanessa Wolosz, Caleb Moll and Christine Dulion