Headlines
From China's new export restrictions to electrifying new satellite video – Here are today's Headlines
Things have been getting heated between China and the US, and tensions have been on the rise, especially in the tech sector.
A few minutes every morning is all you need.
Stay up to date on the world's Headlines and Human Stories. It's fun, it's factual, it's fluff-free.
To start off, we're looking into:
China's export restrictions
The backstory: Things have been getting heated between China and the US, and tensions have been on the rise, especially in the tech sector. For example, last October, the US decided to put some restrictions on selling advanced chip technology to Chinese companies, which is making it pretty tough for Beijing to get what it needs to boost its chip industry. This caused a ripple effect and ramped up tech competition between the two nations.
Enter germanium and gallium, two metals that play a vital role in the global tech scene. They're crucial components in high-tech applications like semiconductors and electronics. Right now, China holds a dominant role in the market for these metals.
The development: China just announced export restrictions on germanium and gallium. These restrictions will kick in from August 1, and exporters will now need to secure a license to ship these metals out of China. Click the link here for more on these new rules.
Updates on world peace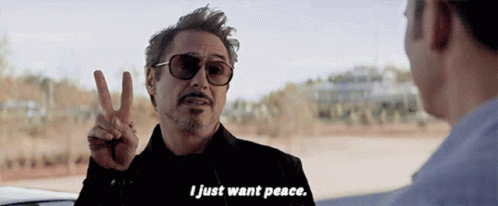 The backstory: Every year since 2008, the Institute for Economics and Peace (IEP) releases a report on the state of global peace called the Global Peace Index. This index shows where we're at in terms of overall peacefulness based on metrics like ongoing conflict, societal safety and security and militarization. It also uses these metrics to rank countries in terms of their internal peacefulness.
The development: This past year has brought a lot of challenges to the global community when it comes to peace. There's the war in Ukraine, heightened tensions between world powers like the US and China and other roadblocks like climate disasters. We've been seeing the number of refugees and displaced people rise and political stability shaken in certain areas, like the revolts in Iran, France, Israel and Pakistan.
This year's GPI was just released. Click the link here for more on what the report found.
Alibaba's entertainment makeover
The backstory: Youku and Tudou were once popular rival video streaming platforms in China, similar to YouTube. Then the two merged in 2012 in an all-stock deal worth US$1 billion. In 2016, Chinese giant Alibaba bought out the US-listed Youku Tudou. Youku is China's third-largest long-form video platform at the moment in terms of active monthly users. But it's still competing with similar platforms like Bytedance's Douyin, iQiyi and Tencent.
The development: In a strategic move, Alibaba restructured its operations in March, dividing the business into six units. Alibaba is now reportedly brainstorming what to do with its video entertainment assets as it continues this restructuring. So that includes a thorough review of video streaming platforms Youku and Tudou, according to insiders. One possible move the firm is considering is merging these assets with Alibaba Pictures, its film entertainment division listed in Hong Kong, to give it a boost. Click the link here for more.
To end, we'll look into:
What's going on with the US-China chip war?
Last year, the US tightened controls on exports of semiconductors and advanced chip technology to Chinese companies. The country also enacted a rule that companies in other countries using American tools to build technology like this needed special licenses to export that tech. It encouraged other countries to follow suit, with governments in places like the Netherlands and Japan eventually putting into place similar restrictions.
Chinese companies began trying to navigate these new rules, changing spending targets and working on finding new tech manufacturers. These measures were met with a lot of pushback from China and even some American companies and organizations. China has called the curbs "technology terrorism."
So, what's the latest in this global tech race? Click the link here for more.
In other news ...
🔢Numbers:
📉Market snapshot and key quotes:
In the US: Wall Street took a dip on Thursday as trading resumed after a holiday-shortened week. Investors were poring over the Fed's meeting minutes, seeking insights into the future of monetary policy.
According to the minutes from the June 13-14 Fed meeting, the majority of officials believed it was appropriate to maintain interest rates within the target range of 5% to 5.25%, but some still supported a quarter-point increase.
In Hong Kong: Hong Kong stocks took a hit on Wednesday as worries about the sluggish Chinese economy were reinforced by another round of disappointing data.
📊Top gainers/losers and company news:
In the US: Coinbase took a hit, losing 2% following a downgrade from Piper Sandler.
General Motors gained 1.2% after reporting an 18.8% year-over-year increase in new vehicle sales.
Moderna climbed 1.5% thanks to an announcement of a deal to develop and manufacture mRNA drugs in China, signaling its expanding presence in the global market.
In Hong Kong: The Industrial and Commercial Bank of China dropped 1.9%, while the Agricultural Bank of China lost 2.9%.
Chipmaker SMIC slid by 2.6%, e-commerce giant JD.com sank by 2.5%, and tech giant Tencent dropped 1.1%.
Sportswear manufacturer Li Ning tumbled by 4.9%, and its peers Anta dropped 1.2%.
Chinese developer Longfor fell 2.4%, and Country Garden tumbled 4.9%.
👀The numbers everyone is watching:
In the US: Adding to the market's worries, factory orders fell short of expectations. After a 0.3% increase in April, factory orders only managed to rise by the same margin in May.
In Hong Kong: The Chinese service sector managed to stay in positive territory for the sixth consecutive month, according to a recent Caixin/S&P Global survey. But the expansion rate slowed down in June, with the Caixin services purchasing managers index coming in at 53.9, down from May's 57.1.
📅To check out our economic calendar for this week, click here.
More headlines ...
💣Israel pulls out of Jenin: On Monday, Israeli forces began raiding the city of Jenin in the West Bank just as it was also launching airstrikes at the region. Since then, 12 Palestinians and one Israeli soldier have died, while thousands of residents have left for refugee camps. On Wednesday, Israel announced it would be pulling out of the city, saying that the operation was over but that the military would probably have to return to the area in the future.
♒Deadly floods hit China: Over the past few weeks, parts of China have been hit with torrential rainfall, leading to lots of flooding and mudslides – plus, there's been a wave of hail storms and extreme heat. On Wednesday, media reported that the rain killed 15 people in the southwestern Chinese city of Chongqing. Thousands have been forced to leave their homes in search of safety.
🗺Ukraine tries to move on Bakhmut: As Ukraine's counteroffensive continues, it's trying to break Russia's lines and recapture occupied territory. It looks like Ukraine is working toward regaining the Bakhmut area. According to new reports, Ukraine's forces are gaining in the town of Klishchiivka outside of the city, with some reports saying that Russia has withdrawn from there completely.
👩‍⚖️Iran being brought to UN court: On January 8, 2020, a passenger jet flying from Tehran, Iran, to Kyiv, Ukraine, was shot down shortly after takeoff, killing nationals and residents of countries like Canada, Sweden, Ukraine and the UK, plus Afghanistan and Iran. Iran took responsibility for the incident, saying its paramilitary Revolutionary Guard accidentally downed the plane with two surface-to-air missiles, putting the blame on an air defense operator who allegedly mistook the plane for an American cruise missile. On Wednesday, the UK, Canada, Sweden and Ukraine launched a case against Iran at the UN's highest court over this incident.
🎤RIP Coco Lee: Famed Hong Kong singer Coco Lee has passed away. According to her siblings, the successful singer battled depression, and her mental health deteriorated drastically over the past few months. Lee attempted to take her own life over the weekend and, after being rushed to the hospital, sadly passed away after slipping into a coma. She is remembered by many for her incredible songs and her performance as Fa Mulan in the Mandarin version of Disney's Mulan.
🤝Open regionalism in Southeast Asia: This week, the 2023 International Forum for Trilateral Cooperation is being held in Qingdao, China. The idea behind the conference is to boost cooperation between China, Japan and South Korea, along with other Asian countries. On Monday, senior Chinese diplomat Wang Yi urged other countries to practice open regionalism, promote inclusive Asian values, develop strategic autonomy, maintain regional unity and stability, avoid a Cold War mentality and stay away from coercion by hegemony.
📩Senegalese president steps aside: Macky Sall is currently serving his second term as Senegal's president, and he'd been considering running for a third term even though the constitutional limit is two. This idea caused a lot of controversy, partly contributing to government protests a few weeks ago. On Monday, Sall officially stepped back from running again, deciding to end his presidency with this second term.
🛰North Korean satellite recovered: Back at the end of May, North Korea failed to launch a satellite, which eventually crashed into international waters. On Wednesday, South Korean officials announced they were able to recover the satellite. This will provide valuable insight for the country regarding North Korea's current capabilities. According to experts, the salvage of the rocket may be the most significant information discovery of North Korea's rocket capabilities ever gathered by an outside nation.
👩‍⚖️EU court makes decision over Meta antitrust case: In 2019, the German antitrust agency found that Facebook played a "dominant" role in the social network market and that it also collected user data without free consent through its terms of service because of its dominant role – so it ordered Facebook to stop collecting that data without real consent. Facebook decided to challenge these findings by bringing them to the top EU court, the European Court of Justice (ECJ). But, on Tuesday, the ECJ ruled in favor of Germany's antitrust agency, saying that EU member states' antitrust authorities can evaluate how tech companies comply with data protection rules.
😲Cocaine in the White House: Earlier this weekend, a small bag of white powder, now confirmed to be cocaine, was found in the West Wing of the White House, which caused a brief evacuation of the premises. An investigation is ongoing as authorities attempt to figure out who left the substance there. The drugs were found in an area commonly visited by tourists as well as staff. At the time, the president and his family were on vacation at Camp David.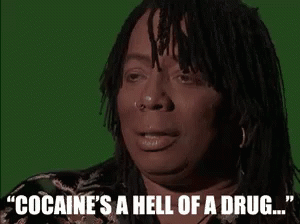 💬Twitter's Linda Yaccarino speaks out: Over the weekend, Twitter owner Elon Musk announced that the platform would start enacting reading limits on its users. On Tuesday, the company's new CEO Linda Yaccarino backed this decision, characterizing it as a "big move" that's "meaningful." She also shared a link to a page offering "more insight on our work to ensure the authenticity of our user base."
🌩Europe's new weather satellite catches lightning vid: The Meteosat-12 satellite is operated by the European Organisation for the Exploitation of Meteorological Satellites (EUMETSAT), now in geostationary orbit above Earth to better monitor weather over Europe, Africa and the Atlantic Ocean and to specifically get a better look at thunderstorms. The first videos of a thunderstorm from the satellite have just been released, and they're ~electrifying~.
---
Enjoying our TMS Headlines?
Forward it to a friend! After all, sharing is caring.
Anything else? Hit reply to send us feedback or say hello. We don't bite!
Written and put together by Joey Fung, Vanessa Wolosz, Caleb Moll and Christine Dulion