Headlines
From Moderna's venture into China to a questionable excuse – Here are today's Headlines
Moderna is making moves for a COVID vaccine in the Chinese market.
A few minutes every morning is all you need.
Stay up to date on the world's Headlines and Human Stories. It's fun, it's factual, it's fluff-free.
To start off, we're looking into:
Moderna ventures into China
The backstory: An mRNA vaccine is a type of vaccine that uses a copy of a molecule called messenger RNA to produce an immune response that can fight against illness. China hasn't approved any foreign-made vaccines for use within its borders, so instead, it's relied on domestically-produced vaccines from Sinovac and Sinopharm throughout the height of the pandemic. The thing that makes these jabs different is that they use inactivated virus instead of that copied messenger RNA.
More recently: In March, China approved its first domestically -produced mRNA COVID jab.
The development: Now, Moderna has signed an agreement to produce mRNA vaccines specifically for the Chinese market. The company is eager to establish itself in the second-largest pharmaceutical market in the world. Reportedly, Moderna's first investment in China could be worth around US$1 billion, but the company hasn't confirmed that yet. Click the link here for more.
The EU's GMO shuffle
The backstory: Genetically modified organisms (GMOs) are organisms, like plants and animals, that undergo changes to their genomes using advanced scientific techniques with the aim of improving or introducing new traits. But there's been some controversy about the safety of GMOs, especially when those techniques are used to change foods and crops. To prioritize safety, environmental protection and consumer transparency, the EU has enforced strict rules governing GMOs. But there are different ways to modify genes.
The development: The European Commission just proposed some changes to its rules on GMOs in Europe. The idea is to relax some restrictions for plants created using newer gene-editing technology. The EU says this move would bring some benefits like more resilient crops that can better handle challenges like pests and diseases. Plus, it could help reduce the need for chemical pesticides. Click the link here for more on this proposal.
Instagram's Twitter-competitor Threads
The backstory: Twitter has been a longtime social media rival of Facebook and Instagram, which are both owned by Meta. Last year, Elon Musk bought Twitter, and then the platform started making a seemingly endless series of changes. For months, there have been rumors flying around about a possible Meta-developed app to fill the old-Twitter void. In the meantime, some Twitter users have been turning to alternatives such as Bluesky and Mastodon. Still, Twitter hasn't completely lost all its steam. Then, last weekend, Musk established temporary post-reading limits.
The development: Meta just launched a new social media app called Threads. We mentioned the expected launch earlier this week, but let's dive into it. This new text-post-based app is connected to Instagram, and some people are calling it the "Twitter killer." Click the link here for more on this new platform.
To end, we'll look into:
Nuclear energy – what you need to know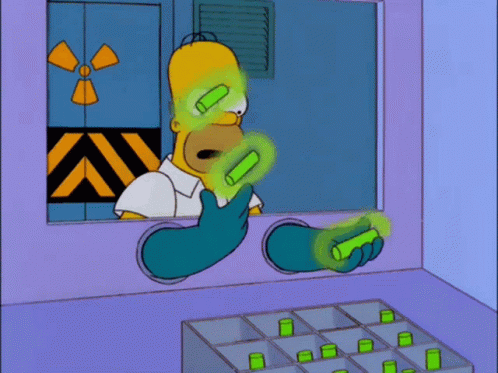 Nuclear energy has taken over the news circuit. In Ukraine, the Zaporizhzhia nuclear power plant is currently occupied by Russia, but it's feared to become a war-time target. In Japan, the Fukushima nuclear power plant is set to start draining its radioactive wastewater into the ocean, a plan that's triggered pushback from environmental groups and other countries. At the moment, Canada is working on plans for the world's biggest nuclear power plant. And France just passed a new law to boost new nuclear reactor construction.
Some are for it; some are against it. There are pros and cons when it comes to nuclear energy – from the safety risks associated with a plant disaster to the benefits of using it as a clean energy source.
It looks like we're at a nuclear energy crossroads. So the question is – are we on track for a total nuclear revival? Click the link here to learn more.
In other news ...
🔢Numbers:
📉Market snapshot and key quotes:
In the US: US stocks tumbled on Thursday as investors grew more anxious about the economy and interest rates, all thanks to the surprisingly positive jobs data.
In Hong Kong: Hong Kong stocks took a blow on Thursday as worries loomed over the potential interest rate hikes by the US Fed, and China's slowing economy shook investor confidence in the market's COVID recovery.
📊Top gainers/losers and company news:
In the US: JetBlue Airways lost over 7% after announcing it broke up with American Airlines in the northeast US to focus on buying Spirit Airlines, leading also to a 2.4% decline in American Airlines shares and a 1.1% rise for Spirit Airlines.
Affirm plummeted by 10.6% after getting downgraded by Piper Sandler from "neutral" to "underweight."
On the bright side, sports data and betting firm Genius Sports saw a surge of over 25% after securing a multi-year extension deal with the National Football League (NFL).
In Hong Kong: Goldman Sachs downgraded the Agricultural Bank of China (AgBank), Industrial, Commercial Bank of China (ICBC) and Industrial Bank, leading to AgBank dropping by nearly 3%, ICBC falling 3.2% and Bank of Communications seeing a decline of 2%.
The tech sector faced setbacks, with Tencent losing 2.6%, JD.com taking a plunge of 2.3% and Alibaba slipping by 1.4%.
Macau's Sands China tumbled by 5.3%, while its peers Galaxy Entertainment declined by 1.8%. Real estate developer Longfor dropped by 2.7%.
👀The numbers everyone is watching:
In the US: Initial jobless claims rose to 248,000 last week and marked a 12,000 increase from the previous week.
The Job Openings and Labor Turnover Survey showed a decline in May listings, dropping by 496,000 from April and falling short of the estimated 9.9 million, coming in at 9.82 million.
ADP reported an increase in June private payrolls, exceeding economists' predictions and beating May's numbers.
The upcoming June payrolls report, set to be released on Friday, is expected to shed more light on the situation.
📅To check out our economic calendar for this week, click here.
More headlines ...
💬Swedish and Turkish officials meet at NATO HQ: Sweden put its bid in to join NATO shortly after the war in Ukraine started in 2022. But it's been an uphill battle since then, with Turkey denying to approve its application because of disagreements between the two. On Thursday, both countries sent officials to meet at NATO headquarters in Brussels, Belgium, to talk things over. The meeting was led by NATO Secretary-General Jens Stoltenberg with the goal of figuring out any remaining reasons that Turkey is against Sweden joining, with the first talks reported to be productive.
✈Prigozhin returns to Russia: After the Wagner group's failed rebellion against the Russian military a couple of weeks ago, leader Yevgeny Prigozhin was reportedly exiled to Belarus. Apparently, Prigozhin went back to St. Petersburg on July 4, and weapons previously seized in searches in June were returned to him, according to Russian media outlet Fontanka. Belarussian President Alexander Lukashenko said that Prigozhin isn't under his protection anymore and that Wagner forces hadn't fully relocated to Belarus as that decision still has to be made by Russia.
📢Protests in Tel Aviv: Tel Aviv's popular police chief Ami Eshed hasn't been on the same page as Israel's national security minister, Itamar Ben-Gvir, who has pushed for a fiercer response to the anti-government protests that were rocking the city for months. Eshed announced his resignation on Wednesday, explaining that it had to do with political pressure. Thousands came out to protest, totally blocking the city's main highway, the Ayalon, and clashing with the cops.
🛢The US says Iran tried to seize oil tankers: After the breakdown of the Iran nuclear deal in 2018, the US and Iran have dealt with growing tensions. Over the past few months, Iran has been interfering with ships, especially oil tankers, moving through the Strait of Hormuz and the Gulf of Oman. The US Navy is now saying that the Iranian Navy tried to seize two oil tankers in the Gulf of Oman early on Wednesday morning but was stopped by the US.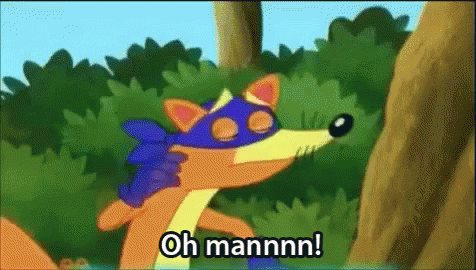 ♥UN chief urges aid for Haiti: Haiti has been seeing a gang violence crisis for months now, with these groups overrunning the capital, cutting off humanitarian aid and stalling economic activity. Last year, UN chief Antonio Guterres tried to get some countries to send over a "rapid action force" to help local security efforts, but that failed. After visiting Haiti on Saturday, Guterres is now pushing the international community to commit more support to Haitian police.
💼Yellen arrives in China: A couple of days ago, we mentioned that US Treasury Secretary Janet Yellen was planning a trip to Beijing on Thursday as relations remain stiff between the two countries. Well, she's arrived in China, where she plans to work on establishing friendlier ties and working on healthy economic competition and cooperation on global challenges like ironing out recent international debt problems.
🚪OceanGate shuts down: A few weeks ago, a deep-sea submersible owned by exploration company OceanGate was on its way to see the Titanic wreckage site when it lost surface communication and went missing. Found days later, the vessel had suffered a catastrophic implosion, and the five passengers on board had all died. Now, the company has updated its website to say that it's suspended all business operations and explorations. No other details were immediately available.
🚗Toyota's EV battery breakthrough: One of the major problems with trying to replace regular cars with EVs is that their price points are usually notably higher, and they take a while to recharge compared to just filling up a tank of gas. Part of the issue is that the current batteries that work for EVs are heavy and take a while to bring up a charge. Now, Toyota is changing the game with an EV battery breakthrough – its new solid-state battery tech cutting the weight, size and cost of these batteries by about 50%.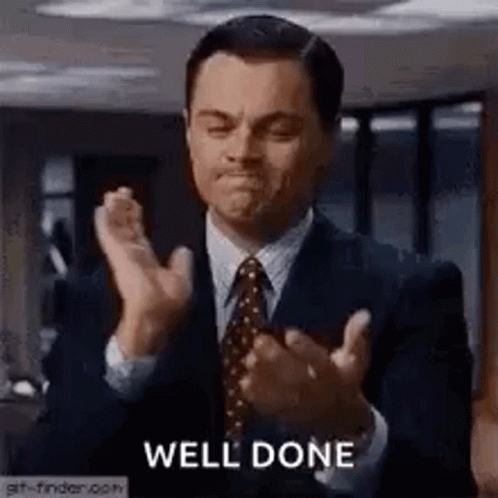 🤖NYC pushes back on AI with new hiring law: It's actually possible for artificial intelligence (AI) to show human-like biases based on the info that it's trained on. One of the major commercial uses of AI is to sift through job applications and resumes of applicants to online job postings, but there's a danger that this AI could end up echoing human stereotypes and discriminating against certain people. On Wednesday, New York City launched a new regulation requiring companies using AI tools for screening job candidates to prove their tools are free from racial and gender bias.
💻Google's plans to use public data to train AI: In a nutshell, AI works by drawing from already available info produced by humans to compound its own responses and "works." Now, Google has changed its privacy policy to say that it pulls from public data via the internet to train its AI models and services. But Google says that it's still using privacy safeguards with this training.
🌌"Alexa, play 'Supermassive Black Hole' by Muse": A team of scientists working with the James Webb Space Telescope just discovered the most distant active supermassive black hole ever seen by us humans. This black hole is so many light years away that it was formed around just 570 million years after the Big Bang. That makes it the earliest/oldest supermassive black hole ever observed.
🌞Let the sun shine: Have you heard of the hottest event of the year? And, yes, we mean literally. Every July 8, 99% of the world experiences sunlight at the same time. This happens at about 7:15 EDT and only happens for a few minutes. So, if it isn't cloudy, take a second to soak in the sunlight this weekend along with 7.9 billion other people across North America, South America, Asia, Europe, Asia and Africa. Sorry Australia … enjoy your night sky.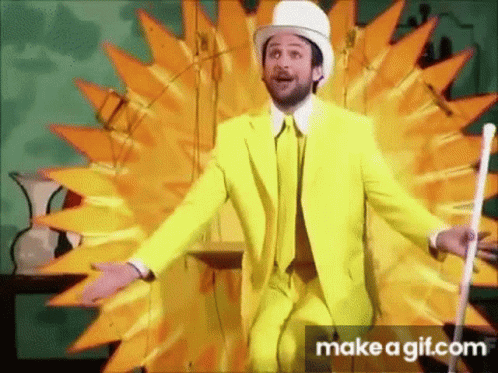 🤔Umm … seriously?: Back in late June, a UK man scratched his and his girlfriend's name into the wall of the Colosseum. Which Colosseum? THE COLOSSEUM, as in the ancient (nearly 2000-years-old) one in Rome, Italy. Anyway, the guy was caught on tape and eventually tracked down. With massive legal and financial threats headed his way, the 31-year-old wrote a letter to the newspaper and city officials. His excuse? He didn't know that the building was that old. Hey, maybe he thought it was a set piece for a Russell Crowe film…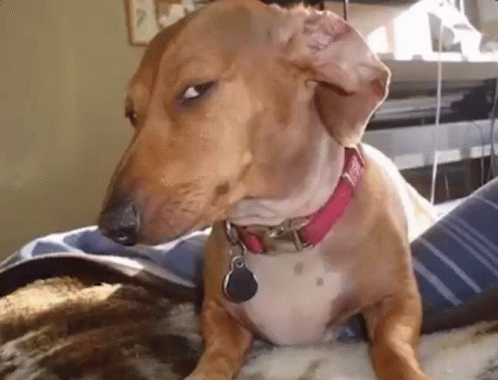 ---
Enjoying our TMS Headlines?
Forward it to a friend! After all, sharing is caring.
Anything else? Hit reply to send us feedback or say hello. We don't bite!
Written and put together by Joey Fung, Vanessa Wolosz, Caleb Moll and Christine Dulion