Headlines
From China's EV boom in Thailand to Elon's jet back on the map – Here are today's Headlines
Chinese automakers like BYD have experienced some major success not only in China but also beyond its borders.
A few minutes every morning is all you need.
Stay up to date on the world's Headlines and Human Stories. It's fun, it's factual, it's fluff-free.
To start off, we're looking into:
China's EV boom in Thailand
The backstory: China's electric vehicle (EV) market has been booming, and foreign automakers like Volkswagen, Toyota, Honda and Nissan are now feeling the heat. Last year, EV sales in China skyrocketed by 87% from the previous year, bringing in over US$5 million in retail sales for new energy vehicles.
The development: Chinese automakers like BYD have experienced some major success not only in China but also beyond its borders. Specifically, there's a shift happening in Thailand, which has traditionally been dominated by Japanese car companies.
According to the Thai-Chinese Chamber of Commerce, major Chinese EV manufacturers have set their sights on Thailand as the ideal spot for manufacturing and distributing EVs to neighboring countries. In fact, Chinese automakers have invested US$1.44 billion in production facilities there since 2020. Click the link here for more on this shift.
Meta's Threads in the EU
The backstory: The EU has been busy rolling out the Digital Markets Act (DMA), which is meant to ensure big online platforms use fair practices. If a platform has more than 45 million monthly active users and a market capitalization exceeding €75 billion (US$82.5 billion), it's labeled as a "gatekeeper." So, the DMA sets rules to ensure fair play, like no self-promotion on the platforms and no merging users' personal data across different platforms.
The development: Speaking of new things, Meta, the parent company of Facebook, dropped a fresh social media app called Threads last week. But, Ireland's Independent reported that the platform won't be available in the EU right from the start.
Meta reportedly has no immediate plans to roll out the app in the EU. Sources say that it hasn't prepared for a launch outside the UK, mainly over these new DMA rules and its classification as a gatekeeper. The company's waiting on more clarity surrounding the rules. Click the link here for more.
AI bots rolled out for UN conference
The backstory: With all of the recent developments in artificial intelligence (AI), like the launch of DALL-E, ChatGPT and other AI chatbots and tools, many people, countries and organizations are on the fence about this new tech. Will AI better humanity or destroy it? The UN is trying to see how dangerous AI really is when it comes to humanity and whether or not it can actually be used to push for "good" in the world. To really explore these ideas, the International Telecommunication Union (ITU) organized the AI for Good Global Summit. The two-day summit held last week was created to delve into how AI can make advancements in health, climate, gender, economic expansion, sustainability and other development concerns.
The development: Last Friday, a UN tech agency brought out a group of nine robots at a news conference during the summit. These humanoid robots were there to answer questions from reporters to get the discussion about the future of AI really rolling. Click the link here for more on what they had to say.
To end, we'll look into:
The trouble with workaholism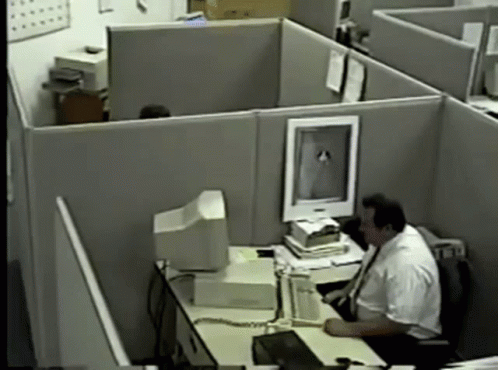 We all have to work long hours sometimes – that's what comes with having a job and trying to fulfill all of your duties. Since the COVID pandemic really shifted the way that workplaces operate and people do their jobs, though, many people started re-evaluating their own experiences with work-life balance. This is how we got the Great Resignation movement and other labor-related shifts, like more work-from-home flexibility.
So maybe it's time we take a look at the reality of "workaholism."
Did you know that you can actually become addicted to your work?
Click the link here for more.
In other news ...
🔢Numbers:
📉Market snapshot and key quotes:
In the US: US stocks bounced back on Monday, shaking off last week's losses. Investors were gearing up for an eventful week focusing on upcoming inflation data and the start of the second-quarter earnings season.
In Hong Kong: Hong Kong stocks closed higher on Monday as investors hoped that Beijing's regulatory measures in the tech sector are coming to an end. This optimism follows recent fines imposed on two major fintech firms.
📊Top gainers/losers and company news:
In the US: Lucid saw a gain of 6.44%, while Carvana, specializing in used cars, surged 16.4% as the company expects significant growth in its used electric vehicle segment due to rising consumer demand.
In Hong Kong: Alibaba climbed 3.2%, Meituan surged by 1.7%, Tencent rose 0.7%, and Baidu grew by 0.2%.
On the other hand, Hong Kong developers Sun Hung Kai Properties declined by 1.6%, while New World Development dropped by 1%. Last week, the city's monetary authority eased mortgage financing limits for first-time home buyers, marking the most significant easing step since 2009.
👀The numbers everyone is watching:
In the US: The consumer price index report is due on Wednesday, followed by the producer price index on Thursday, which will give investors a sneak peek into wholesale price pressures.
Several key companies, including BlackRock, JPMorgan Chase, Wells Fargo and Citigroup, are set to report quarterly earnings, marking the beginning of the second-quarter earnings season.

📅To check out our economic calendar for this week, click here.
More headlines ...
😢Attack on Chinese kindergarten: On Monday morning, just after the school day started, a man attacked a kindergarten class in China's south-eastern Guangdong province. He ended up stabbing several students, a teacher and two parents, killing six people, including three children. A suspect is in custody, and police are calling the attack an "international attack," but there's no more specific info on the motive right now.
🚓Larry Nassar stabbed: Larry Nassar, the disgraced Olympic coach convicted for sexually abusing female gymnasts, has been stabbed multiple times in a federal prison located in Florida. Sources say he is in stable condition after having been stabbed in both the chest and back.
🌧Monsoon flooding hits India: Some countries in Asia are experiencing their rainy season now, and with climate change affecting weather events, we've been seeing a lot more extreme weather events around the world. Over the weekend, parts of northern India dealt with torrential rainfall, leading to flooding and landslides. At least 23 people have died, and there's been a lot of destruction to buildings, bridges and other structures.
♒Rains threaten southern Japan: Japan has been seeing unusually harsh rain storms, too. On Monday, its southwestern island of Kyushu experienced torrential rains that also led to landslides, causing authorities in parts of the country to put out the highest-level warning for heavy rain. This event has been called the "heaviest rain ever" in the area.
💬Fighting in Sudan continues: For months, rival forces in Sudan have been violently clashing, with both trying to seize power. On Saturday night, UN Secretary-General António Guterres said that the fighting is turning into a "full-scale civil war," and that if it gets worse, it could end up destabilizing the whole region.
💼Putin's meeting with Prigozhin: After the Wagner rebellion in Russia a couple of weeks ago, Wagner boss Yevgeny Prigozhin was reportedly exiled to Belarus. It wasn't clear what would happen if he headed back to Russia, but he did return a few days ago. Now, there are reports that Russian President Putin held a three-hour meeting with Prigozhin and his top commanders on June 29, a few days after the rebellion started, but it's not clear what, if any, agreements were made.
🗨Biden and Sunak meet before NATO summit: The US and UK are historically close allies. Recently, though, the UK questioned the decision for the US to supply Ukraine with cluster bombs, which are banned in a lot of places because of potential danger to civilians. Before attending the NATO summit later this week in Lithuania, US President Biden stopped in the UK for talks with British PM Rishi Sunak, and they confirmed a good relationship while the UK still holds its position on these weapons.
👩‍⚖️Ex-Amazon employee gets 16 years in jail: Ex-Amazon employee, Kayricka Wortham, has been sentenced to 16 years in prison after having stolen over US$9.4 million from Amazon while working as an operations manager. Along with Kayricka, six other people have also been changed. Wortham was able to create fake vendors and submit invoices to steal the money. Several other departments, including Loss Prevention and Human Resources, had members of their teams working to cover up the scheme.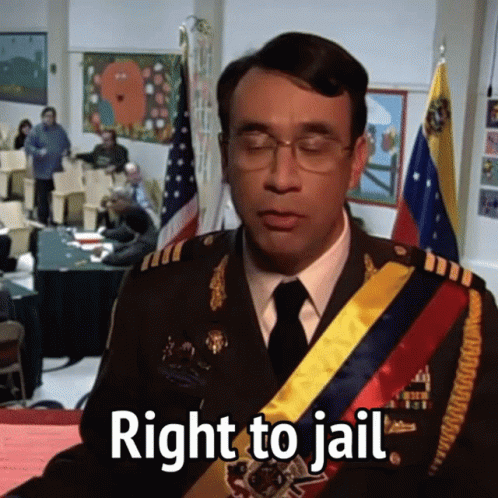 🍤Hong Kong food safety: Japan is planning on dumping treated radioactive wastewater into the ocean, and Hong Kong is worried about the safety of eating seafood imported from the country. Sector figures involved in food and seafood have dropped. Mainland China has already announced a ban on seafood imports from certain Japanese prefectures, and Hong Kong may be planning to put a similar restriction on the country's seafood. Lee Choi-wah, chairman of Hong Kong's Chamber of Seafood Merchants, warned prices for Japanese seafood might increase as well.
📄Turkey agrees to back Sweden: Sweden requested to join NATO after Russia's invasion of Ukraine in order to strengthen the country's defensive capabilities, but its application stalled over disagreements with Turkey, which was one of the last holdouts on approving its bid. Now, Turkey has officially offered its support for Sweden's bid and plans to ask Parliament to advance the country's membership. Part of Turkey's support includes the country's request for negotiations on joining the EU.
💻OpenAI and Meta face suits: For AI tools to work, they're usually trained using a mishmash of already-available data and information produced mostly by humans. Because these computers are trained on this existing material, some people are afraid that it could be reproducing the essential aspects of creative works. This week, notable writers (including Sarah Silverman and Paul Tremblay) filed lawsuits against Meta and OpenAI, saying that their work has been fed into large language models as training data "with­out con­sent, with­out credit, and with­out com­pen­sa­tion."
🛰Starlink radiation leaks: With thousands of active human-made satellites currently orbiting Earth, researchers have been trying to get a better idea of how these machines impact our ability to practice astronomy. According to a new study published in Astronomy and Astrophysics, SpaceX's Starlink satellites are actually releasing low-frequency radiowaves into the atmosphere, which could be interfering with radio astronomy. The wavelength bands that are being affected are supposed to be reserved for radio astronomy, but these satellites are basically polluting the space with their own radio waves.
📈Threads breaks the internet? Since it was launched less than a week ago, Meta's Instagram-linked text-posting platform Threads has already broken the 100-million-user milestone. That beats OpenAI's ChatGPT, which crossed that mark after around two months.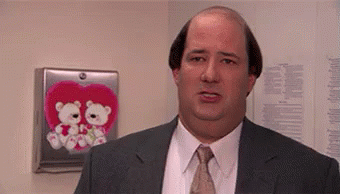 ✈Elon's jet tracker is back on Threads: Late last year, a college student's Twitter profile that released the real-time location info of Elon Musk's private jet (@ElonJet) went viral. But, in December, Twitter banned the account. Musk also tried to ban "real-time location" info on any individual from the platform and threatened legal action against the user, even though flight paths are public records. Now, the account is back to tracking Musk's jet, just on Threads, with the new username, @elonmusksjet. He also took a jab at the Twitter incident, posting, "@zuck will I be allowed to stay."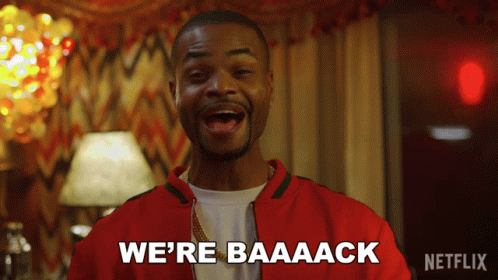 ---
Enjoying our TMS Headlines?
Forward it to a friend! After all, sharing is caring.
Anything else? Hit reply to send us feedback or say hello. We don't bite!
Written and put together by Joey Fung, Vanessa Wolosz, Caleb Moll and Christine Dulion