Headlines
From the new EU-US Data Privacy Framework to this year's Emmy noms – Here are today's Headlines
The EU has given the green light to a new agreement with the US that focuses on data privacy.
A few minutes every morning is all you need.
Stay up to date on the world's Headlines and Human Stories. It's fun, it's factual, it's fluff-free.
To start off, we're looking into:
EU-US privacy pact
The backstory: Back in 2020, the EU's top court made a big decision on a data transfer agreement it had with the US. It shot down an agreement called Privacy Shield because it was concerned about how much access the US had to the personal data of Europeans. The thing is, the EU has pretty strict data protections in place to protect its citizens' private info, and the bloc feels that US laws don't offer the same level of protection. This ruling created a lot of uncertainty over data flows between the EU and the US, which are crucial for the economy.
The development: The EU has given the green light to a new agreement with the US that focuses on data privacy. It's called an "adequacy decision," which basically means the US has met good enough data protection standards according to the EU. This now allows thousands of businesses to freely transfer data to the US without worrying about breaking the EU's privacy laws. But, it may still be challenged in the EU's court system. Click the link here for more.
Japan court rules on trans rights
The backstory: While different parts of the world are making progress in understanding and supporting the transgender community, the majority of trans and gender-diverse people face hurdles in their home countries for getting recognition of their gender identities.
For example, Japan has been facing criticism for years for its stance on LGBTQ rights. The country's the only member of the G7 without same-sex marriage equality. LGBTQ activists have pushed to get an anti-discrimination law on the table. And in June, the Japanese Parliament passed a law to build awareness of the LGBTQ community, but it didn't grant them any new legal rights.
The development: Now, Japan's Supreme Court has made its first-ever ruling on LGBTQ rights in the workplace. On Tuesday, it unanimously ruled that it's illegal to restrict the bathrooms that transgender people can use at work. Click the link here for more.
Hong Kong's garbage levy
The backstory: Hong Kong has been dealing with a trash problem for quite some time as one of the world's most densely populated cities. In 2004, the idea of a garbage levy (basically charging people for the trash they toss out) was introduced as a potential solution. It took a while, but in 2018, a bill was finally drafted and then passed in 2021. The plan was to kick it off after 18 months of preparation.
The development: It was set to start at the end of the year, but now it looks like it will be pushed back until next April. Authorities have said that they need a bit more time to work out the logistics of the plan, especially after waste collectors brought up concerns that there may be a surge in garbage production over holidays like Christmas and Chinese New Year. Click the link here for more on this scheme and what to expect once it kicks off.
To end, we'll look into:
Hong Kong's housing crisis turns to youth hostels
As big cities welcome more and more people, it's not unusual for housing to be harder to come by. Sometimes, there just isn't enough space or structures available to the right people at the right time. But Hong Kong's housing crisis is notable, even among major urban hubs.
With 7.3 million residents, the city has been at the top of the list for years for having the highest housing prices and wealth inequality, with over 120,000 millionaires and more than 1.6 million people living in poverty (according to a 2020 report). In the past decade, home prices have jumped 187%, according to government data. Hundreds of thousands of people have been applying for public housing, and some say they're expected to wait an average of 6-6.5 years before finding anything.
So a new scheme is looking to create youth hostels to help house the city's young residents. Click the link here for more.
In other news ...
🔢Numbers:
📉Market snapshot and key quotes:
In the US: US stocks rallied on Wednesday as the release of fresh data raised hopes that the Fed could fight inflation without steering the US economy into a recession.
In Hong Kong: Hong Kong stocks ended the day on a high note, riding the wave of optimism surrounding potential Chinese economic stimulus and the eagerly awaited US inflation data.
📊Top gainers/losers and company news:
In the US: Bank stocks were booming, with Citigroup and Goldman Sachs surging over 1.7%. Comerica saw a 3.1% jump, and Zions Bancorporation boosted by 2.8%.
In Hong Kong: EV manufacturer Xpeng revved up with a 2.5% rise. This shift was triggered by Goldman Sachs giving the company a "buy" rating for their US-listed shares. The reason? Strong overseas sales were the key drivers.
Meituan rose 4.3%, Tencent jumped 1.9%, and Alibaba climbed 1.2%. Other market players, including JD.com, Trip.com and Galaxy, also saw gains ranging from 1.05% to 2.7%.
👀The numbers everyone is watching:
In the US: The consumer price index (CPI), which measures inflation, showed a 3% year-over-year increase, hitting its lowest level since March 2021. The broad measure of prices for goods and services rose by 0.2% on a monthly basis. When stripping out the volatile food and energy components, the core CPI also saw a 0.2% monthly increase, with a yearly increase of 4.8%.
📅To check out our economic calendar for this week, click here.
More headlines ...
💣North Korea fires missile toward Japan: Tensions between North Korea and both Japan and South Korea have been growing over the past year, with North Korea repeatedly shooting missiles in their direction and with South Korea and Japan strengthening security ties and working with the US. A few days ago, North Korea called on Japan to scrap its plan to dump radioactive water from the Fukushima nuclear plant into the Pacific Ocean, asking the international community to back it up. It also said the US had flown spy planes in its airspace and threatened retaliation. On Wednesday, North Korea fired off an intercontinental ballistic missile, which flew for over 70 minutes before landing in waters near Japan.
📄UN passes resolution after Quran burning: In June, a man staged a public burning of the Quran outside of a mosque in Stockholm, Sweden, after getting a permit to do so. Many countries – especially Muslim-majority ones – have condemned the act and called on Sweden to take action. On Wednesday, a pretty divided UN human rights council approved a resolution pushing countries to "address, prevent and prosecute acts and advocacy of religious hatred," even though 12 members voted no in the name of free speech, including the US and the EU.
😢Sudan conflict displacement: Earlier this year, fighting broke out between two security forces in Sudan as both try to gain control over the state. This fighting has become really destructive, with the conflict completely taking over the capital city of Khartoum. This week, UN officials said the country was on the brink of civil war if the fighting continued. On Tuesday, the International Organization for Migration released a report estimating that the number of people displaced by the fighting is now over 3 million.
💣Wagner hands over weapons: After the Wagner group rebelled a few weeks ago, part of the deal brokered between it and the Russian government involved the group breaking up. Now, Russia's government is saying that Wagner has handed over thousands of metric tons of weaponry and ammunition to Russia's military, which took in more than 2,000 pieces of equipment, including tanks and ammunition.
💬China responds to NATO criticism: Earlier this week, Secretary-General Jens Stoltenberg said that while China isn't a NATO "adversary," it's been challenging international order with "coercive behavior" by not condemning Russia, "threatening Taiwan" and building up its military. On Tuesday, NATO officials released a communique during its ongoing summit that China's "ambitions and coercive policies" were a threat to the bloc's security. China responded, saying it rejects these criticisms and that NATO is misrepresenting facts. The country also said it opposes any attempts for NATO to push into the Asia Pacific region.
🤑Twitter severance pay lawsuit: After Elon Musk took over Twitter last year, the company began making big cuts to its staff in order to reduce spending. On Wednesday, the platform was hit with a class-action lawsuit saying it didn't pay laid-off employees the severance they were owed. The suit was filed by Courtney McMillian, who oversaw Twitter's employee benefits programs before she was laid off in January, and it alleges Twitter still owes those former employees at least US$500 million.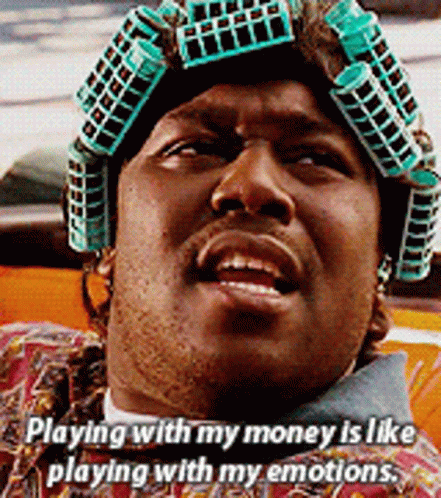 💸Pakistan's IMF bailout approved: After months of negotiations, Pakistan has secured a US$3 billion bailout from the International Monetary Fund (IMF). The country has a debt of US$25 billion that has a due date starting this month. The IMF has added some rules that basically say the country needs to figure out a way to fix this debt problem long-term, but it looks like it will have some short-term breathing room with the new loan.
💻New AI competitor: Elon Musk has launched a new company called xAI, a direct competitor to OpenAI. Musk has called ChatGPT, OpenAI's biggest success, politically biased and irresponsible and says the goal of his new company is to "understand reality." xAI's website says its goal is to "understand the true nature of the universe." Despite helping start OpenAI, Musk says the language model that the AI uses is too politically correct. The new company is staffed with former employees of OpenAI, Tesla and Google.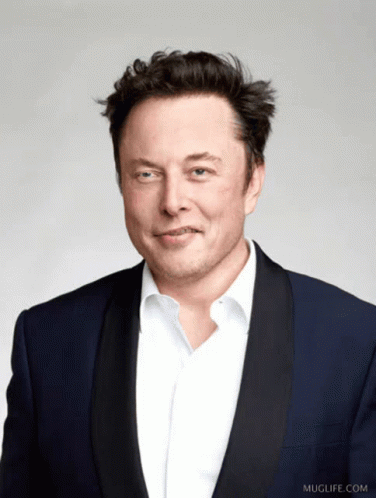 🍅Tomato price crisis in India: India, which is known for having a cuisine with a lot of tomato-based dishes, is going through a nationwide tomato shortage because of unusual weather and the spread of a fungal disease. Prices of tomatoes have gone up more than 400% in the past few weeks.
👩Hyundai hires women: One of Korea's top automakers, Hyundai, has hired women auto technicians for the first time. After mounting pressure from unions to improve gender equality, the automaker hired six women out of 200 technicians. This is the first time it's allowed women to apply for the position since it started back in 1967, according to the Korea Metal Workers' Union. Currently, women in this line of work only account for 2% of 28,000 technicians in Korea.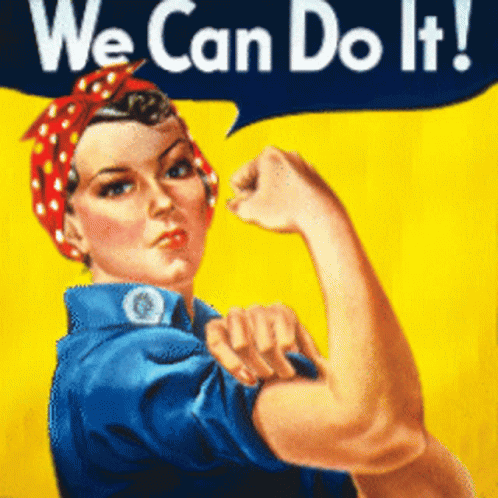 🌳EU passes nature restoration bill: Restoring degraded land is a part of fighting climate change and a worldwide biodiversity crisis, which could bring an estimated million plant and animal species to extinction. The EU has been working on a nature restoration bill, which has gone through a lot of back and forth and thousands of amendments before finally getting a vote on Wednesday. A reformed version of the bill was passed, which will require EU countries to restore 20% of all degraded nature areas (land and sea).
☀It's just a baby!: NASA's James Webb Space Telescope has now been out in space for a year! In a photo celebrating its birthday, the telescope has released new photos of baby stars similar to our own sun, giving scientists an idea of what the sun's early history might've looked like.
🎬Emmy noms: The 75th Annual Emmy Awards will be held this September, and the nominee list was just released. "Succession" has 27 noms, then comes "The Last of Us" with 24, "The White Lotus" with 23 and "Ted Lasso" with 21. Other big favorites like "Yellowjackets," "Barry," "The Bear" and "Beef" got tons of recognition, too.
---
Enjoying our TMS Headlines?
Forward it to a friend! After all, sharing is caring.
Anything else? Hit reply to send us feedback or say hello. We don't bite!
Written and put together by Joey Fung, Vanessa Wolosz, Caleb Moll and Christine Dulion