Headlines
From Broadcom's VMware buyout to a whale of a sighting – Here are today's Headlines
Last May, US chipmaker Broadcom announced its plan to acquire VMware, a cloud computing giant, in a deal worth US$61 billion.
A few minutes every morning is all you need.
Stay up to date on the world's Headlines and Human Stories. It's fun, it's factual, it's fluff-free.
To start off, we're looking into:
Broadcom's VMware buyout
The backstory: Last May, US chipmaker Broadcom announced its plan to acquire VMware, a cloud computing giant, in a deal worth US$61 billion. This was a big step for Broadcom, both by branching into the enterprise software arena and by being its largest acquisition ever.
Fast forward to December, when European antitrust regulators launched a thorough investigation into Broadcom's plan to buy VMware. The worry was that the merging of these two giants could affect competition in the market when it came to certain hardware components. Broadcom's deal faced a lot of scrutiny in April as the European Commission threatened to block the acquisition unless the company came up with some solutions to these concerns.
The development: Now, the EU has given Broadcom the green light for the deal. To address those concerns, Broadcom offered some solutions that convinced the EU authorities to give the thumbs-up. Click the link here for more.
Beijing's stance on tech
The backstory: In 2020, the Chinese government launched a crackdown on several sectors, including big tech. With this, regulators were looking closer into various companies, with some of them getting in trouble for violations ranging from privacy concerns to monopolistic behavior. This had a big impact on China's big tech sector, causing a combined market value loss of US$1.1 trillion, according to Refinitiv data.
Last week, the People's Bank of China (PBOC) put penalties on some Chinese tech companies, including Ant Group, Alipay and Tencent. But the good news is that these fines signaled that the regulatory crackdown was coming to an end.
The development: On Wednesday, Chinese Premier Li Qiang met with execs from major Chinese tech giants like Alibaba and ByteDance. These meetings suggest that Beijing is moving past the crackdown on the tech industry and toward a period of "normalized management." Click the link here for more.
High-land – Inside Thailand's weed tourism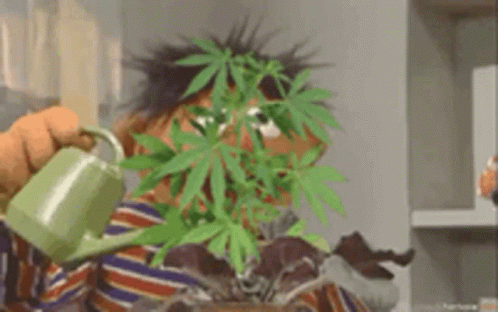 The backstory: Cannabis culture hasn't exactly been embraced by the Asia Pacific region, with many countries in the region enforcing strict anti-drug laws. If caught, those either possessing or selling marijuana often can get caught up in long prison terms. Some countries, like Singapore, still carry the death penalty for dealing marijuana. But, in June last year, Thailand basically legalized weed. The idea was to pave the way for smaller marijuana farming projects.
The development: Thailand is now seeing how its weed industry is impacting incoming tourism from its neighboring countries. Since last June, about 5,000 dispensaries have opened nationwide, especially in tourist hotspots, with over a million farmers growing the plant. And a lot of these tourists are Asians coming from countries with stricter weed laws. Click the link here for more.
To end, we'll look into:
China's moon mission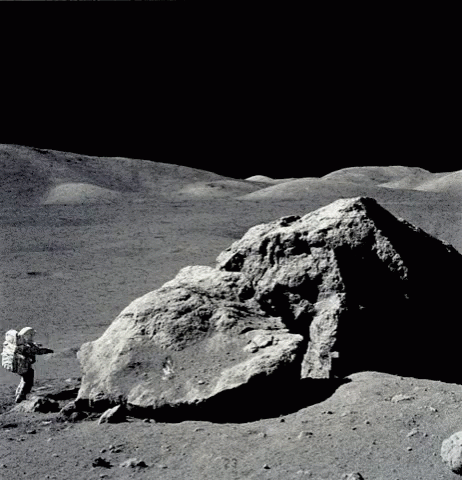 Only one country has put humans on the moon – the US And, honestly, it's been a hot minute since NASA got someone there. More than 50 years, actually.
Recently, NASA has been cranking out news stories as it works on returning humans to the moon with its future Artemis missions. These missions are supposed to be the first to land both a person of color and a woman on the lunar surface. With NASA developing a lot of new tech since its last lunar landing in 1972, these missions will explore more of the moon in new ways. Its target liftoff date is in 2025.
And China actually just announced its own plans to get people on the moon before 2030. It would be the second country to get someone up there, with the China Manned Space Agency (CMSA) revealing its plan in Wuhan on Wednesday.
Click the link here for more.
In other news ...
🔢Numbers:
📉Market snapshot and key quotes:
In the US: US stocks rallied on Thursday as investors cheered another lower-than-expected inflation reading, riding the wave of the S&P 500's recent record-breaking performance.
In Hong Kong: Hong Kong stocks closed higher thanks to the weak US inflation figures giving hope for an end to the Federal Reserve's rate-hiking spree, and disappointing Chinese trade data igniting discussions about potential economic stimulus.
📊Top gainers/losers and company news:
In the US: Cybersecurity giant Palo Alto Networks jumped 2.7% and Alphabet rose 4.4%.
Chip powerhouse Nvidia climbed 4.7% after the company announced a US$50 million investment in Recursion for advancing AI-driven drug discovery.
In Hong Kong: R&D company Wuxi Biologics recorded an 8.5% jump, while JD Health surged by 8.2%, and Alibaba Health Information Technology rose by 6.6%.
JD.com rose 6.4%, Meituan gained 5.7%, Baidu climbed 4.4%, Alibaba saw a 3.2% gain, Tencent secured a 2.9% boost, and EV maker BYD added 1.1%
👀The numbers everyone is watching:
In the US: The latest producer price index (PPI) report for June delivered an additional boost of optimism. It showed a 0.1% increase in wholesale costs for goods, falling short of economists' expectations of a 0.2% uptick.
In Hong Kong: China's trade data for June failed to impress, with exports experiencing their sharpest decline in over three years.
Exporters had a tough time as shipments plummeted by 12.4% compared to the previous year, and imports took a hit with a significant 6.8% drop compared to the same period last year.
📅To check out our economic calendar for this week, click here.
More headlines ...
📄Russian general fired: Russian General Ivan Popov was posted in Ukraine, commanding part of the army in the southern Zaporizhzhia area. Recently, Popov raised issues with military chiefs over the high casualty rate and lack of necessary weapons, like the kinds of systems that hold off Ukrainian attacks. Now, Popov is saying he's been fired for these criticisms.
♒Floods cause chaos in Delhi: The Delhi region of India has been seeing record rainfall since the beginning of June as it experiences monsoon season. Because it's been raining so much more than usual, flooding has become a major problem, especially in New Delhi. The city has closed all schools and universities until Sunday and stopped non-essential government staff from coming to work, with businesses urged to apply work-from-home plans.
📩Thailand Parliament vote for new PM: Back in May, Thailand's general elections put the progressive Move Forward Party in power. On Thursday, party head Pita Limjaroenrat didn't get enough votes from Parliament to be named the next Thai PM. He said that he accepts the vote but isn't giving up.
💣Cartel ambush in Mexico: A drug cartel in western Mexico is believed to have set up an ambush by planting improvised explosive device (IED) bombs in the road. The bombs went off late on Tuesday, killing two civilians and four cops. The bombs injured at least 14 other people and destroyed at least four cars. This seems to be the first time a cartel has successfully targeted the police using IEDs.
🥵Cerberus heat wave hits Europe: A heat wave named after Hades' three-headed hellhound is sweeping across southern Europe. In the next few days, temps are expected to go past 40C (104F) in parts of Spain, France, Greece, Croatia and Turkey. Italy could see the worst of this, with temps there reaching as high as 48.8C (119.8F).
🌾Russia threatens to pull out of Black Sea Grain Deal: The Black Sea Grain Deal ensures that certain Ukrainian food shipments can go through the Black Sea without Russian interference. Without it, we could see a lot more food insecurity in different parts of the world. But the deal is up for renewal soon, and the international community is worried that Russia won't sign on again.
🤝Blinken and Wang meet: Jakarta, Indonesia, has been hosting the Association of Southeast Asian Nations (ASEAN) Foreign Ministers' Meeting this week. While there, US Secretary of State Antony Blinken and top Chinese diplomat Wang Yi got to speak on the sidelines. Blinken brought up alleged Chinese involvement in computer hacking of US government agencies, and Wang addressed what he called US interference in Chinese affairs, but they also discussed potential cooperation.
🚓Celsius crypto bank founder arrested: Alex Mashinsky is the founder and former CEO of Celsius, a crypto bank formed in 2018 that collapsed last year. On Thursday, Mashinsky was arrested at his home in New York and charged with defrauding customers and lying about his firm's business model. He's also being sued by the US SEC, FTC and CFTC.
👩‍⚖️Shein lawsuit: Independent designers Krista Perry, Larissa Martinez, and Jay Baron have filed a lawsuit against the fast fashion retailer Shein, saying the company runs an operation that seeks out and steals intellectual property. The lawsuit says the company uses a secretive algorithm that scrapes the internet for growing fashion trends and takes small amounts of designs from other creators to avoid infringement claims. There are more claims in the lawsuit, but we'll have to wait and see how this all plays out.
🔍OpenAI under investigation: Governments all over the world are trying to figure out exactly how to regulate new and evolving AI technology. The US FTC is now investigating ChatGPT-maker OpenAI, exploring the idea that the firm might be causing consumers "reputational harm" through unfair practices. One of the topics is how OpenAI's products could end up making "statements about real individuals that are false, misleading or disparaging."
🤑Twitter sharing ad revenue: ​​In an effort to get more people on the platform, Twitter is enabling content creators to share in its ad revenue by posting their content on Twitter. Eligible users include verified accounts with at least 5 million impressions on their posts in each of the last three months, and they must have a Stripe payment account.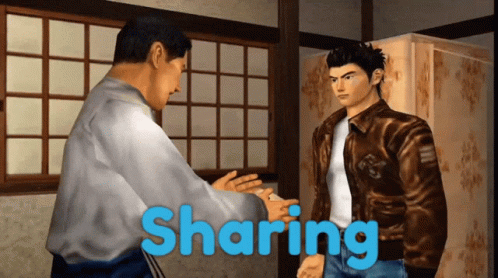 📢Actors on strike: After failing to reach a new labor agreement, the Screen Actors Guild (SAG) announced a walkout on Thursday. SAG represents around 160,000 performers, and the strike will begin at midnight. Since the Writers Guild of America has been on strike since May 2, this marks the first time in six decades that actors and writers have both been on strike. Much like their friends over in the Writers Guild, SAG mentioned how the streaming landscape has changed how actors work.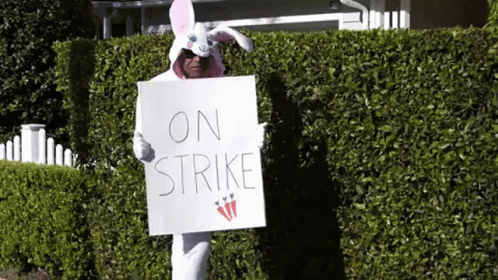 🐳Whale spotting in Hong Kong: A whale was spotted in Hong Kong's eastern waters on Thursday. For anyone that got to see the whale, the sighting was a rare treat for all onlookers and marine enthusiasts. At first, people weren't sure if it was just some floating trash, but the whale eventually made its presence well-known. Hebe Haven Yacht Club sailing instructor Lily Reid was able to capture a video from her boat. At least it wasn't one of those ship-attacking orcas …
---
Enjoying our TMS Headlines?
Forward it to a friend! After all, sharing is caring.
Anything else? Hit reply to send us feedback or say hello. We don't bite!
Written and put together by Joey Fung, Vanessa Wolosz, Caleb Moll and Christine Dulion