Headlines
From a G20 finance meeting in India to an incredible sea rescue – Here are today's Headlines
The Group of 20 (G20) financial leaders meet up every few months to figure out how to deal with ongoing global issues.
A few minutes every morning is all you need.
Stay up to date on the world's Headlines and Human Stories. It's fun, it's factual, it's fluff-free.
To start off, we're looking into:
G20 finance meeting in India
The backstory: The Group of 20 (G20) financial leaders meet up every few months to figure out how to deal with ongoing global issues, and there are a lot of challenges they have on their minds lately. The war in Ukraine is still ongoing, and there are worldwide economic consequences to that, especially with the supply chain and energy sourcing. Other important things affecting the global economy include climate change and rising debt in developing countries.
The development: A two-day G20 financial leaders summit was held in Gujarat, India, on Monday and Tuesday this week. The main goal was to work on strengthening the global economy, with global economic growth happening unequally and slower than leaders wanted.
A big focus of the event ended up being the Black Sea grain deal, which was recently suspended. During the meeting, several G20 reps condemned Russia's decision to quit the agreement. Global debt was another central talking point. Click the link here for more on these talks.
Evergrande's financial freefall
The backstory: In 1996, Evergrande was founded by Xu Jiayin and went on to become China's second-largest property developer by sales in 2020. But in 2021, the giant sent shockwaves throughout the industry by defaulting on its debts. With over US$300 billion in liabilities, it holds the title of the world's most indebted property developer. This triggered a major shakeup, leading the government to step in and order a debt restructuring for the company.
More recently: In March 2022, its shares were suspended from trading in Hong Kong because it didn't release its 2021 financial results on time. To avoid being delisted and comply with stock exchange rules, the developer was looking at a deadline of September 20 to report those results.
The development: Evergrande's long-awaited financial results were finally reported Monday. They show that the company reported losses of 476 billion yuan (US$66 billion) for 2021 and about 106 billion yuan (US$15 billion) for 2022. Click the link here for more.
Chip execs and Biden officials huddle
The backstory: Last August, the CHIPS and Science Act was passed in the US to boost domestic semiconductor manufacturing. Then, last October, the Biden administration introduced new export rules on advanced chips and the equipment used to make them to strengthen the US chip sector and slow down China's tech advancement. Discussions have been swirling around putting even more restrictions on chip exports to China.
The thing is, the chip industry isn't really in favor of these additional restrictions because companies don't want to miss out on the money they're making in China.
The development: On Monday, top execs from US chip companies met with officials from the Biden administration. They wanted to discuss these potential additional restrictions, and one of the most influential semiconductor lobby groups is urging the administration not to put any more curbs in place. Click the link here for more on their meeting.
To end, we'll look into:
Man and his dog found after months at sea
Over 70% of the Earth's surface is covered by its oceans. So, if you get lost out there, it won't exactly be easy to find you. But one Australian man (and his dog) were lucky enough to be found on the high seas even after being castaways for over two months.
Tim Shaddock is a 51-year-old sailor from Sydney. In April, he and his dog, Bella, meant to sail from La Paz, Mexico, to French Polynesia, which is a more than 6,000 kilometer-long (3,700-mile) journey. After a couple of weeks of sailing, a storm hit their catamaran, cutting their communication and damaging the boat. They were stranded in the middle of the ocean. To survive, Shaddock used his fishing gear to catch some food, which he and Bella had to eat raw. He also caught rainwater to keep them both hydrated. They sheltered from the sun under the boat's canopy.
Click the link here for more on this incredible rescue.
In other news ...
🔢Numbers:
📉Market snapshot and key quotes:
In the US: US stocks closed higher on Tuesday as traders digested better-than-expected corporate earnings, providing a positive tone in the market.
In Hong Kong: Hong Kong stocks dipped as profit-taking kicked in after five days of gains. Concerns about China's economic outlook overshadowed optimism about US interest rates.
📊Top gainers/losers and company news:
In the US: Bank of America surged by 4.4% after reporting better-than-expected earnings for the second quarter, attributed to the positive impact of higher interest rates.
Morgan Stanley rose by 6.5% after surpassing revenue and adjusted earnings per share estimates, driven by growth in its wealth management segment.
Microsoft jumped nearly 4% after the company made big AI announcements.
In Hong Kong: Real estate and tech stocks led losses, with the developer Longfor Group sliding 9.9%. Country Garden also saw a fall of 8%.
JD Health International fell 5.6%. Alibaba Group's subsidiary, Alibaba Health Information Technology, also saw a decline of 3.7%.
👀The numbers everyone is watching:
In the US: Retail sales in the US showed resilience as spending at retailers increased for the third consecutive month. The Commerce Department reported a 0.2% rise in June. May's data was revised higher, showing a sales gain of 0.5% instead of the previously reported 0.3%.
📅To check out our economic calendar for this week, click here.
More headlines ...
🥵European heat wave gets worse: Heat waves are covering parts of Asia, North America and Europe at the same time. The World Meteorological Organization is sending out warnings of increased risk of deaths because of extreme heat. By Wednesday, Italy is expected to issue red weather alerts for 23 of its 27 major cities.
💣Russia targets Odesa: Over the weekend, Russia blamed Ukraine for explosions damaging the bridge between annexed Crimea and mainland Russia. On Tuesday, Russia targeted major Ukrainian port city Odesa with missiles and drones. Ukraine says the strikes are an attempt to discourage it from shipping grain from its ports.
🤝Saudi Arabia buys drones from Turkey: Turkish President Tayyip Erdogan has been trying to improve ties with Gulf powers to help boost the country's economy. On Tuesday, Saudi Arabia and Turkey agreed on a new defense contract, with Saudi Arabia buying Turkish drones in the biggest contract like this that Turkey has ever seen.
📩Early election in Spain: At the end of May, Spanish PM Pedro Sánchez called an early general election after his Spanish Socialist Workers' Party and its leftist coalition partner, Unidas Podemos, didn't do too well in local and regional elections. The general election is going to take place this coming Sunday, and a lot of Europe is on edge as the populist right is in the lead there at the moment. If a far-right coalition government ends up taking the cake, this would be the first time this kind of government ruled Spain since the country transitioned to democracy after the 1975 death of dictator Francisco Franco, who ruled for almost 40 years.
🗺US soldier runs into North Korea: A US soldier in civilian clothes willfully crossed the border from South Korea to North Korea and is currently detained. Travis King, the soldier, had previously been in military detention for disciplinary reasons in South Korea. On his way to the airport to be expelled from the country, he instead joined a tour group heading to the border between the two countries, where he was said to have laughed out loud, darting in between buildings to cross the border. The US is in talks with North Korea to try to retrieve him from custody.
✈World's most powerful passport ranking: Japan has had the world's most powerful passport for the past five years, according to annual rankings by the Henley Passport Index. But the 2023 Index was just released, and Singapore beat out Japan this year. Singapore passport holders are allowed visa-free entry to 192 places.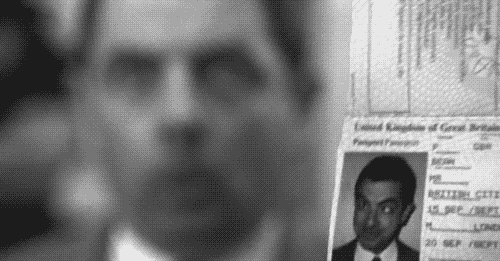 💻Meta releases commercial AI "Llama": Meta has created its own open-source AI model called "Llama." It'll be releasing a free commercial version of it called "Llama 2," which will be distributed by Microsoft and run on Windows, competing with pricier models from OpenAI and Google.
💸VanMoof bankrupt: After raising US$112.56 million to expand internationally during the pandemic, Dutch e-bike maker VanMoof has declared bankruptcy. Courts in Amsterdam, where the company is located, made it official July 17. Police mentioned receiving an influx of "theft" phone calls after the announcement due to stores shutting down with outstanding sales and repairs yet to be fulfilled. Taco and Ties Carlier, VanMoof's founders, sent out an email thanking all 700 workers at the company.
👩‍⚖️Gigi Hadid released: Model Gigi Hadid was arrested in the Cayman Islands last week after customs allegedly found "ganja and utensils used for the consumption of ganja" in her bags. Basically, she had some medical marijuana she'd gotten in New York and a tool to smoke or vape it with when she entered the country. Now, she's reportedly been released and is continuing her vacation after pleading guilty and paying a US$1,000 court fine on July 12. Her rep said Hadid didn't break any laws since the marijuana was medically prescribed (which is also legal in the Cayman Islands) and that her record would remain clean.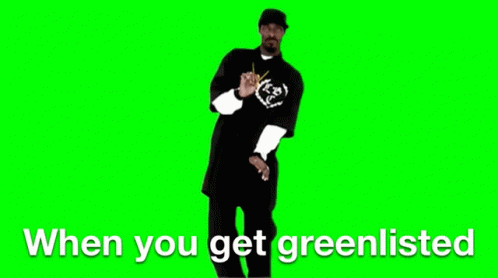 📱US$200K iPhone: An unopened 4GB, first-gen iPhone from 2007 sold for nearly US$200,000 at an auction on Sunday. Yeah, back when those went on sale, they retailed for US$499. That's a pretty big price tag that's set a new record – three times as much as another vintage iPhone sold for a few months back. The device was owned by an Apple engineer who helped design it.
🎩Swanky new Shanghai club: Iconic London department store Harrods is opening a new private members club in Shanghai, the first one like this outside the UK. The new club, called The Residence, will be open at the end of the year on the second floor of Cha House. A Harrods tea room and bar already exists on the first floor, and Gordon Ramsay's first restaurant in Shanghai will open in the club. As long as they can afford the US$21,000-a-year club membership, members can also receive rare bottles of alcohol as part of a partnership with Scottish whisky company Edrington Group. The club is only accepting 250 members at first.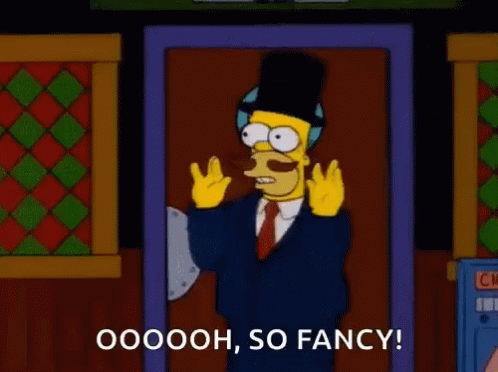 ⁉Mystery cylinder found on Australian beach: A remote beach in Western Australia recently found itself home to a strange metallic object, now guarded by police officers after being discovered on Sunday. It's still being investigated, but the Australian Space Agency has said that it "could be from a foreign space launch vehicle."
🦴Rare fossil discovered: In 2012, farmers in northeastern China unearthed a kind of fossil that's never been seen before. Detailed a recent study published in Scientific Reports, the 125-million-year-old fossil shows a badger-like mammal and a smaller dinosaur in the middle of a fight. They must have been preserved from a sudden volcanic eruption, with the ash becoming mud and burying these animals mid-scuffle. The fossil is so weird and well-preserved that it looks fake, but scientists think it's the real deal.
Enjoying our TMS Headlines?
Forward it to a friend! After all, sharing is caring.
Anything else? Hit reply to send us feedback or say hello. We don't bite!
Written and put together by Joey Fung, Vanessa Wolosz, Caleb Moll and Christine Dulion