Headlines
From Xi's take on China's climate plans to Brazil's Barbie burger – Here are today's Headlines
China and the US are experiencing historic heat waves at the moment, which is seen as a consequence of climate change.
A few minutes every morning is all you need.
Stay up to date on the world's Headlines and Human Stories. It's fun, it's factual, it's fluff-free.
To start off, we're looking into:
Xi talks on China's carbon emissions
The backstory: China and the US are experiencing historic heat waves at the moment, which is seen as a consequence of climate change. Both are major carbon emitters and agree that they should work together to fight against climate change. There are just a lot of snags in cooperation because of ongoing tensions between them.
More recently: Last week, the Chinese government announced it would be pushing even harder for power system reforms and shining a bigger spotlight on cutting national carbon emissions. This week, the US special presidential envoy for climate, John Kerry, arrived in China for a four-day visit to talk about how the two countries can cooperate in fighting climate change.
The development: On Monday, China's President Xi spoke to officials at a national conference on ecological and environmental protection. During his speech, Xi said the country's plans for cutting carbon emissions should be decided by China, not anyone else. Click the link here for more on what he said.
Apple and Amazon's Spanish fines
The backstory: Big tech has faced a lot of antitrust heat in European countries recently. Now Spain's antitrust watchdog just slapped Amazon and Apple with fines totaling €194.1 million (US$218 million) for collaborating to restrict the online sale of Apple devices and competitors' products in the country. Apple faces a fine of €143.6 million (US$161 million), while Amazon must pay €50.5 million (US$57 million). Keep in mind that both companies have the option to appeal the decision within the next two months.
The development: According to the watchdog, the companies signed anti-competitive contracts back in October 2018 that led to over 90% of retailers selling Apple products on Amazon's platform being blocked. Amazon also limited access for retailers outside of Spain and imposed advertising limitations for Apple's competitors whenever users searched for Apple products on its website. It argued this deal caused the prices of Apple devices sold online in Spain to increase. Click the link here for more on these cases.
Temu vs. Shein
The backstory: Chinese fast-fashion e-tailers Shein and Temu have been making quite a splash in the online retail industry. Shein made its way into the US market back in 2017 and quickly gained popularity by offering trendy fashion items at low prices. We're talking shirts and swimsuits for as little as US$2. On the other hand, there's Temu, which burst onto the scene last September and swiftly climbed to the top of the ranks on Apple's US App Store. Temu, like Shein, focuses on low prices and flash sales to attract hordes of shoppers.
More recently: In March, Shein sued Temu in the US, alleging trademark and copyright infringement by its new rival. Shein also said that Temu had benefited from negative publicity generated by influencers and engaged in deceptive tactics.
The development: Now, Temu just sued Shein in the US and alleged that it violated antitrust laws by using threats and intimidation to prevent clothing manufacturers from working with Temu. Click the link here for more on this retail war.
To end, we'll look into:
Korea's DMZ tourism
When the Korean War was ending in the summer of 1953, the UN, North Korea and China created the Korean Armistice Agreement. Part of this plan involved creating what's known as the "Demilitarized Zone" (DMZ).
The DMZ is basically a 250-kilometer-long and 4-kilometer-wide border splitting North and South Korea, and it's pretty high security. Within the DMZ, neither country can fire weapons, build up their militaries or stage aggressive acts. It's also one of the most heavily-fortified borders in the world. North and South Korea never actually signed a peace treaty, so the DMZ is kind of a tense place to be.
So who would guess this area is a big tourist destination?
Click the link here for more on why the DMZ is beckoning tourist groups.
In other news ...
🔢Numbers:
📉Market snapshot and key quotes:
In the US: The US stock market rose on Wednesday, with gains fueled by ongoing positive corporate earnings announcements.
In Hong Kong: Hong Kong stocks closed lower as investors became anxious about the Chinese economy, mainly due to disappointing growth data earlier in the week.
📊Top gainers/losers and company news:
In the US: Goldman Sachs saw a 1% jump after reporting adjusted earnings per share that missed expectations. However, its revenue exceeded estimates. The losses were mainly attributed to the real estate sector and GreenSky.
Online auto retailer Carvana soared over 40% after announcing a deal to reduce its debt by US$1.2 billion. Additionally, the company surprised investors by moving up the release date of its second-quarter earnings results.
In Hong Kong: Some of the tech giants in Hong Kong took a hit. Tencent dropped by 1%, Meituan lost 1.1%, and Netease declined by 1.2%.
Macau casino operator Sands China sank by 0.9%, while travel agency Trip.com fell by 1%. Li Ning, the sportswear maker, lowered 1.5%, and its peer Anta dropped by 1.8%.
👀The numbers everyone is watching:
In the US: US initial jobless claims and existing home sales reports will come out Thursday.
📅To check out our economic calendar for this week, click here.
More headlines ...
💣Russia hits Ukraine grain infrastructure: Earlier this week, Russia pulled out of the Black Sea grain deal, and it warned Ukraine not to ship grain out via the Black Sea. On Tuesday and Wednesday, Russia launched attacks at the Ukrainian port city of Odesa. Now, Ukraine is saying that ​​Russian missile attacks on Ukraine's Black Sea coast have demolished 60,000 metric tons of grain and damaged some of the storage infrastructure.
🔥Fire at Russian base in Crimea: Russian Telegram channels reported an ammo depot at a Russian military training ground in Crimea caught fire. Some linked this to an overnight air attack from Ukraine. Thousands of people were evacuated from the area, and a highway was partially closed. Ukraine hasn't commented on the incident.
📞Putin and the BRICS summit: This August, South Africa is hosting the diplomatic BRICS (Brazil, Russia, India, China and South Africa) summit. But, with an international court's warrant out for Russian President Putin's arrest, it was touch and go on whether or not he'd go to the event. Now, Putin is instead planning to video chat in, with Russian Foreign Minister Sergei Lavrov going in person.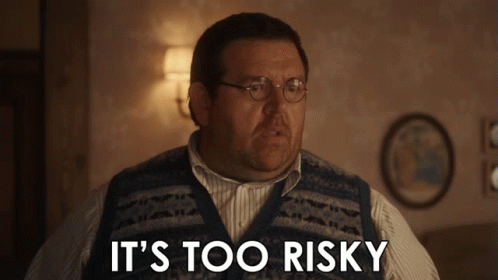 ♒Flood waters reach Taj Mahal: India has been seeing historic flooding recently due to torrential monsoon rains these past few weeks. On Wednesday, flood-fed rising water from the Yamuna river overflowed to reach the outer boundary walls of the Taj Mahal, drowning one of its gardens. This is the first time this has happened in 45 years.
❌Thai Parliament blocks PM bid: Even though a progressive coalition of parties won the May elections to dominate Thailand's government, it's been a challenge for the Move Forward party's leader, Pita Limjaroenrat, to get ahold of the prime minister position. Last week, Pita ran for PM, but lost the joint vote of the House and Senate after failing to get the support of conservative military-appointed senators. On Wednesday, Pita was denied the opportunity to run for PM a second time, but there will be another round of voting next week.
📄EU-LatAm summit final statement chaos: EU and Latin American countries are gathered for a summit this week, which has dredged up a lot of postcolonial issues between the two regions. The issue of the war in Ukraine also caused some problems, with all of the countries involved unable to agree on an official stance. On Tuesday, all of them except Nicaragua agreed on the final declaration of the meeting that mentions the war in Ukraine, although it doesn't directly condemn the war.
👗Gucci CEO steps down: Luxury brand Gucci owes a lot of its recent success to CEO Marco Bizzarri. But this year has been hard on the company, with falling sales and the loss of its creative director, Alessandro Michele. Now, Gucci is losing its CEO, too, as Bizzarri is stepping down near the end of September.
📆Activision extends deal deadline: With a deadline originally set on Tuesday, game giant Activision has agreed to an extension on the massive Microsoft buyout, giving it until October 18. As we've reported, Microsoft is trying to buy Activision, but regulatory concerns have kept the deal from finalizing. On top of the extended deadline, Microsoft has also agreed to pay more to Activision if either party backs out of the deal, up to US$4.5 billion. This is just to kind of help curb any negative effects to Activision's market shares should the deal not go through, but both companies have said that they are ready and eager to close the deal.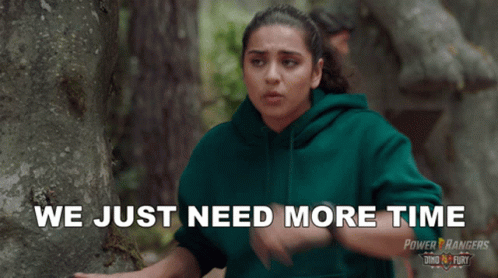 🍏Apple GPT?: Shh, it's a secret … but honestly, no surprise. Apparently, Apple has been working on its very own AI tool that could compete with Google Bard and ChatGPT. The new framework is reportedly called "Ajax," according to some insiders. The company has used this to make its own AI chatbot that people in the company are calling "Apple GPT." AI is so big right now that these rumors actually bumped up Apple's stock by 2.3% on Wednesday.
🔭"Trojan" worlds: Two Jupiter-like planets are known to orbit a young star 370 light-years away. Recently, researchers in Chile have been using a group of telescopes called ALMA to look at this solar system. With an image caught using ALMA, scientists believe they have evidence that a cloud of debris could be a newly forming (or already-formed) planet that might share the exact same orbit with one of them – which would make them rare "Trojan" planets.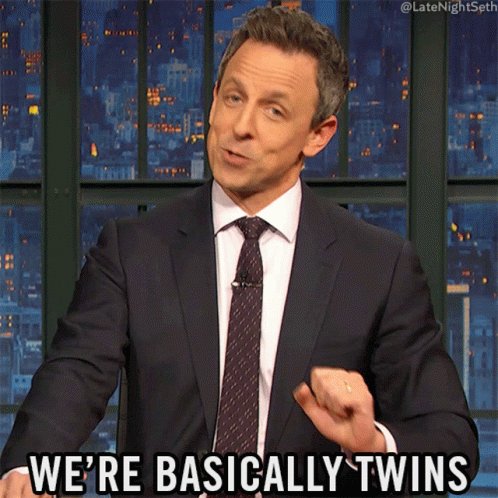 ⌚BTS' V for Cartier: V of BTS has been chosen as Cartier's newest brand ambassador. Of course, we are talking about the insanely popular K-pop group BTS and one of its seven members named Kim "V" Taehyung. To kick off the partnership, V stars in a campaign where he is adorned in accessories that are panther-themed. The company mentioned V's "magnetic gaze" as the reason he makes such a good model for its feline collection. BTS fans reportedly crashed the company's website to snag all the remaining stock of the US$26,700 necklace V is wearing in the Panthère campaign.
🍔Brazil's Barbie burger: Barbenheimer is upon us. In honor of the wildly popular new "Barbie" movie, Burger King Brazil has released a Barbie-themed meal, which features a cheeseburger dressed with a bright pink sauce that apparently has a "smoky" flavor. It also comes with a pink milkshake and "Ken's fries," and it's topped off with a pink-iced donut. It doesn't look like the burger is available anywhere else, so if you just really need that Lisa Frank-ensteined creation, you better book some tix to São Paulo.
---
Enjoying our TMS Headlines?
Forward it to a friend! After all, sharing is caring.
Anything else? Hit reply to send us feedback or say hello. We don't bite!
Written and put together by Joey Fung, Vanessa Wolosz, Caleb Moll and Christine Dulion