Headlines
From Afghan women protesting a beauty salon ban to exploring Ghibli Park – Here are today's Headlines
Last month, the Taliban announced it would be closing women's beauty salons, as they go against Islamic values and are a waste of money.
A few minutes every morning is all you need.
Stay up to date on the world's Headlines and Human Stories. It's fun, it's factual, it's fluff-free.
To start off, we're looking into:
Afghanistan beauty salon protests
The backstory: Back in 2021, the Taliban took over Afghanistan's government. When the group came into power, it began restricting certain rights, especially for women. Over the past two-ish years, women have been barred from formal education, certain public spaces (such as parks and gyms) and most types of employment. They have to follow strict dress codes and can't travel alone. The new government says these steps are being taken to benefit women's lives there. While there have been some protests against these oppressions, they've been quickly squashed.
More recently: Last month, the Taliban announced it would be closing women's beauty salons, as they go against Islamic values and are a waste of money.
The development: With thousands of salons starting to close now, women in Kabul are taking to the streets in protest. On Wednesday, around 50 women were reported demonstrating, shouting, "work, bread and justice!" Click the link here for more on these protests.
Extended Ukraine grain ban
The backstory: Ukraine is one of the world's biggest exporters of grain, but since Russia's invasion last February, grain stocks have been piling up in the country. So, different deals have been made to allow the grain to transit through neighboring EU countries. On top of that, the EU decided to lift all duties and quotas on Ukraine's exports, so lots of low-priced Ukrainian grain flooded into Europe. That created some market imbalances in those transit countries.
More recently: In April, farmers protested low-priced Ukrainian grain imports for undercutting their own sales and prices. Some countries reacted by banning Ukrainian grain temporarily protect their markets.
The development: Now, five EU countries – Poland, Slovakia, Hungary, Romania and Bulgaria – have decided to extend their ban beyond the initial deadline of September 15.  They still want to help Ukraine move the grain through their countries, but they also want to protect their own farmers at the same time. Click the link here for more.
Hong Kong's talent hunt
The backstory: Hong Kong loosened restrictions and reopened the border with mainland China earlier this year after shifting from its zero-COVID stance. As a result, mainland customers are coming back to Hong Kong to do stuff like open bank accounts, invest money and get insurance policies. Big banks like HSBC and Bank of East Asia are even extending their operating hours to meet the demand.
But as businesses in the city started to bounce back, there was a big problem – a shortage of workers in different sectors.
The development: The Hong Kong Association of Registered Public Interest Entity Auditors (PIEAA) did a survey between October 2022 and February 2023, and it found that over 30% of the city's accounting companies were grappling with a 20% staff shortage. The PIEAA has some suggestions on addressing this talent shortage. Click the link here for more.
To end, we'll look into:
A visit to Ghibli Park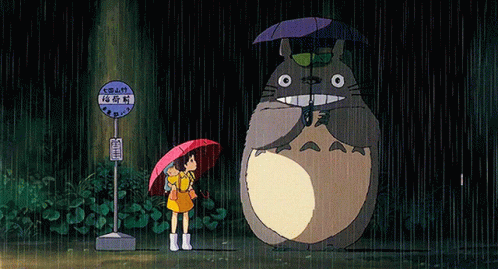 With pretty much no marketing at all (no trailer, no TV spots) and little info on its story, legendary Japanese animation director Hayao Miyazaki just dropped his latest (and last 😢 ) movie in Japan, "How Do You Live?" Finally released last Friday, this movie is a coming-of-age story dealing with themes like war, grief, magic and adventure. Obviously, on-brand for Studio Ghibli, the animation studio he co-founded with the late director Isao Takahata.
A household name around the world, Studio Ghibli's catalog is impressive and beloved by both kids and grown-ups. "Princess Mononoke" (1997), "Spirited Away" (2001) and "Howl's Moving Castle" (2004) are all in Japan's 10 highest-grossing film lineup. With 12 movies on his roster, Miyazaki's imaginative worlds, characters and stories are being brought into reality with a theme park called Ghibli Park. It ended up opening on November 1, 2022, and foreign tourists and Japanese visitors alike were scrambling for tickets. During its first summer season, what's Ghibli Park like? Click the link here for more.
In other news ...
🔢Numbers:
📉Market snapshot and key quotes:
In the US: US stocks were mixed on Thursday, fueled by promising corporate earnings reports, with Netflix and Johnson & Johnson in the spotlight.
In Hong Kong: Hong Kong stocks took a hit as concerns about China's economy dampened as more analysts downgraded the nation's growth outlook.
📊Top gainers/losers and company news:
In the US: Johnson & Johnson jumped 6% on better-than-expected earnings per share and revenue. The company also raised its full-year outlook.
Netflix dropped 8.4% after its second-quarter earnings report, which fell short of analyst predictions.
Tesla tumbled 9.7% as CEO Elon Musk announced a slowdown in vehicle production during the third quarter. The reason? Temporary shutdowns for factory upgrades.
In Hong Kong: Alibaba fell by 0.9%, Baidu lost 1.1% and NetEase sank 1.7%.
Sunny Optical dived 14% after revealing a projected 70% profit decline in the year's first half, amounting to 407.4 million yuan (US$56.4 million).
👀The numbers everyone is watching:
In the US: Jobless claims hit a two-month low, dropping by 9,000 to 228,000 in the week ending July 15.
Meanwhile, existing home sales slipped 3.3% for the month, worse than expected, according to the National Association of Realtors.
In Hong Kong: China kept its one-year and five-year loan prime rates at 3.55% and 4.2%, respectively, following the recent unchanged medium-term facility loan rates at 2.65%.
📅To check out our economic calendar for this week, click here.
More headlines ...
📢Protesters swarm Swedish embassy: Last month, a man got a permit to burn the Quran outside of the biggest mosque in Sweden, leading to international criticism and even a UN resolution condemning this sort of act. Recently, Sweden gave another permit for a planned burning of the Quran in Stockholm, outside of the Iraqi embassy. In response to the permit being granted (but before the burning actually happened), hundreds of protesters in Baghdad, Iraq, stormed the main gates of the Swedish embassy. Later on Thursday, the country also expelled the Swedish ambassador and recalled its reps from Sweden.
📢Anti-government protests in Kenya: Kenya has been experiencing an escalating crisis as the public deals with increasing food and fuel prices, plus sharp tax hikes. Protesters nationwide have been holding demonstrations, with three days of country-wide anti-government demonstrations planned for Wednesday through Friday of this week. As protesters clash with the cops, hundreds have been arrested, at least 31 have died, and damage has become widespread from fires and other violence.
😢Outrage in Manipur: The Indian state of Manipur has been affected by ethnic violence and protests over the past few months over the special tribal political status given to the majority Meitei community. More trouble came its way when, on Wednesday, a video went viral showing two naked women being forced through a crowd of men (many carrying sticks or other weapons), leading to mass outrage. On Thursday, PM Narendra Modi condemned the incident, and the Indigenous Tribal Leaders Forum said that the video shows a Meitei mob forcing "two Kuki-Zo tribal women naked toward a paddy field to be gang-raped."
🚢Russia says it won't attack civilian ships: After Russia quit the Black Sea grain deal, Ukraine and its allies have been nervous about whether or not Russia will actually start attacking Ukrainian-owned ships in the Black Sea. Russia has attacked Ukraine's Black Sea coast and the port city of Odesa this week. But, on Thursday, Russia's ambassador to the US said that the country isn't prepping to attack civilian ships in the Black Sea.
📄Russia puts restrictions on British diplomats: While the war in Ukraine has increased tensions between the UK and Russia, they still have some diplomatic ties. Under the Vienna Convention (which both Russia and the UK are part of), diplomats are given freedom of movement within a country or territory. But now Russia is putting limits on most of the UK's diplomats working in the country, with the exception of the British ambassador and two other high-level diplomats. The restrictions still fall just within the requirements of the Vienna Convention.
🥵New heat wave in southern Europe: The world is apparently set to have its hottest July on record this year. For the past couple of weeks, large areas of Europe have been fighting the "Cerberus" heat wave, with Italy and Greece being major victims of the extreme heat. Now, a new heat wave is expected to hit Europe, even as Greece fights a series of wildfires brought on by the heat it's already dealing with.
💻US$100 mil AI supercomputer deal: Tech startup Cerebras Systems is looking to challenge Nvidia's AI-industry dominance with AI supercomputers. On Thursday, Cerebras announced it made a deal with UAE-based tech group G42 to supply it with one of three exisiting supercomputers for US$100 million.
🤑Skims worth US$4 billion: Founded by Kim Kardashian, Skims is now valued at over US$4 billion after its most recent round of funding, which brought in US$270 million. Skims started as an apparel brand designing and releasing shapewear, but the company has expanded beyond its initial scope. Considering uncertainty in the face of a global pandemic, many investors are impressed by the thriving success of the company. Its next steps include branching into men's clothing and opening physical stores.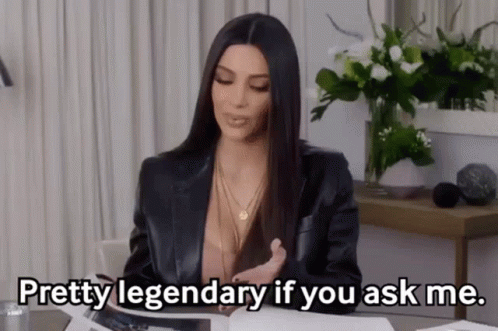 💸Blackstone milestone: Blackstone has become the first private equity firm to manage over US$1 trillion dollars in assets. Its CEO Stephen Schwarzman, who co-founded the New York-based firm in 1985 with just US$400,000 in start-up capital, made the announcement in an earnings call Thursday.
📺Netflix subs boom: Despite the controversial ad additions and subscription changes, Netflix's recent decisions seem to have paid off. The company recently announced a huge influx in subscribers this quarter, with 5.9 million new users joining the platform. This news also comes as many Hollywood writers and actors are on strike, with streaming services such as Netflix being one of the cited enemies of the strikers. The primary concern for those on strike is the lack of residuals.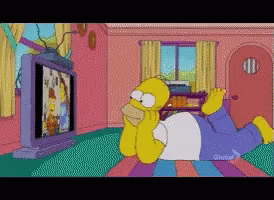 🎉6th HIV patient in remission: By using bone marrow transplants to receive stem cells with a certain gene mutation that blocks HIV from entering the body's cells, five people in different parts of the world have been cured of HIV so far. Now, a sixth person has gone into remission, dubbed the "Geneva patient." But this guy didn't get a transplant with those mutated stem cells; he just got regular stem cells to treat leukemia. So the HIV could theoretically re-enter his body cells. but he's currently HIV-free. Doctors have said they will have to keep a close eye on his remission.
🦁Lion on the lam: If you're in Berlin, watch out. Late Wednesday night/early Thursday morning, residents of a Berlin suburb called the police reporting wild animal sightings, recording video on their phones of what seemed to be a lioness. Now, the cops are on the lookout for a wild lion in the middle of Germany, with no idea of where it could've even come from.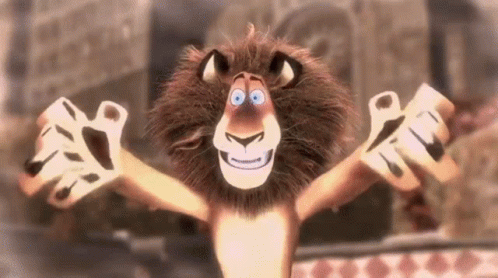 🎥Tony Leung cameo: Famed Hong Kong actor and singer Tony Leung recently made a surprise cameo in K-pop group NewJeans' "Cool with You" music video, and the internet is going wild. With his hair dyed gray, the 61-year-old actor only appeared in the video for about 15 seconds, but the fact that an award-winning, world-famous actor showed up at all was enough to set the internet on fire. Leung's name was trending at #1 on Weibo, with over 6 million views, and at #3 worldwide on Twitter. He appears in the "Side B" version of the video, released on July 19, alongside South Korean actress-model Jung Ho-yeon from popular drama "Squid Game."
---
Enjoying our TMS Headlines?
Forward it to a friend! After all, sharing is caring.
Anything else? Hit reply to send us feedback or say hello. We don't bite!
Written and put together by Joey Fung, Vanessa Wolosz, Caleb Moll and Christine Dulion