Headlines
From rising tensions between Russia and Poland to pizza-scented game controllers – Here are today's Headlines
After WWII, Poland lost some of its eastern territory, which was annexed by the Soviet Union.
A few minutes every morning is all you need.
Stay up to date on the world's Headlines and Human Stories. It's fun, it's factual, it's fluff-free.
To start off, we're looking into:
Trouble between Russia and Poland
The backstory: After WWII, Poland lost some of its eastern territory, which was annexed by the Soviet Union. That territory is now partly in Belarus and partly in Ukraine. Today, Poland is a NATO country and a close ally to Ukraine. It shares borders with Ukraine, Belarus and Russia, putting it in a strategic position when it comes to the ongoing Ukraine-Russia war.
Meanwhile, after the failed Wagner rebellion against Moscow, its troops are now stationed in Belarus and reportedly holding joint exercises with the Belarusian military. So Poland has decided to move more troops to its eastern border, calling these exercises a provocation.
The development: Last Friday, Putin accused Poland of wanting to retake those lost eastern territories, including the parts that are in Ukraine and Belarus. Putin then warned Poland against attacking Belarus, saying that any aggression from Poland on its ally would be seen as an attack on Russia. Click the link here for more on this situation.
FTX sues Bankman-Fried
The backstory: FTX, once the crypto world's second-largest exchange, went through a wild ride that led to its collapse last year. Its founder and former CEO, Sam Bankman-Fried, stepped down and was later arrested for allegedly stealing customer funds. He denied all allegations and pleaded not guilty. Prosecutors accus him of being the mastermind of a fraudulent scheme that led to FTX's collapse, calling it "one of the biggest financial frauds in American history."
Meanwhile, FTX got new leadership to guide it through its bankruptcy process, with John Ray taking over as CEO. You might remember him from managing Enron after its infamous bankruptcy.
The development: FTX has filed a lawsuit against its founder, Bankman-Fried, and three former execs, seeking US$1 billion. It's part of FTX's efforts to get some money back and repay its creditors, including those who had their crypto on the platform before its collapse. Click the link here for more.
China's invasive species fight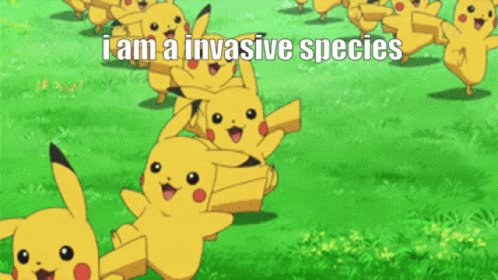 The backstory: China's commitment to addressing biosecurity and biodiversity concerns goes back to October 2020, when it introduced its first-ever biosecurity law. The idea was to be ready for any potential threats like diseases, epidemics and invasive species. It officially kicked off in April 2021 and wasn't just about human health. It also emphasized measures to prevent invasive species. The thing is, invasive species are plants and animals that aren't native to a place, so they often can overproduce and get out of control, disrupting and harming the local ecosystem.
The development: China's customs authorities are taking strong steps to keep invasive plants and animals from entering the country. They've launched a three-year campaign to deal with the issue, pointing to the growing risks coming from international trade and lots of people traveling across borders. To tackle this head-on, it's intensifying inspections at ports, improving early warning systems and using more advanced technology and analysis. Click the link here for more.
To end, we'll look into:
Climate change and tourism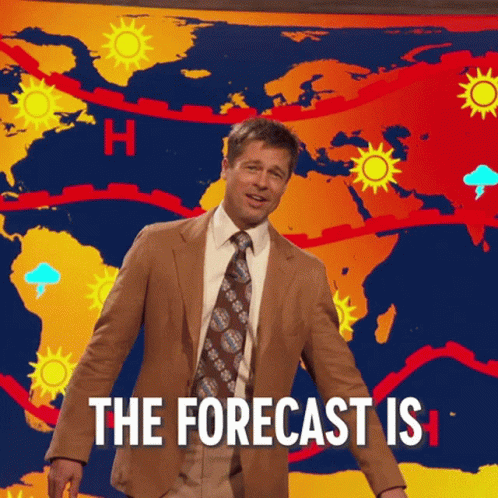 Europe has always been a hot tourist destination. But parts of it are getting a little too hot.
Over the weekend, stretching into the early parts of this week, thousands of tourists have been sent home from Rhodes Island in Greece, a popular travel destination. Tourists from all over the world had to be evacuated as dangerous wildfires raged in the area, triggered by a brutal heat wave we've been seeing scorch across Europe.
"For the next few weeks, we must be on constant alert. We are at war. We will rebuild what we lost; we will compensate those who were hurt," Greek Prime Minister Kyriakos Mitsotakis told Parliament.
With climate change leading to more extreme weather events in these popular travel spots, is the state of tourism on the verge of permanently changing? Click the link here for more.
In other news ...
🔢Numbers:
📉Market snapshot and key quotes:
In the US: US stocks kicked off the week on a positive note, driven by anticipation for key earnings reports and a major policy decision from the Fed.
In Hong Kong: Hong Kong stocks closed down on Monday, with worries about China holding off on stimulus measures to boost the economy.
📊Top gainers/losers and company news:
In the US: Energy giant Chevron jumped nearly 2% thanks to better-than-expected preliminary second-quarter adjusted earnings.
But American Express saw a 1.4% drop after Piper Sandler downgraded its shares to "underweight," expressing concerns about slowing growth and margin headwinds potentially affecting 2024 earnings.
In Hong Kong: Chinese property stocks took a tumble, with Country Garden plummeting 8.7%. Meanwhile, Country Garden Services, its property services arm, also took a big hit, plunging 17.9% after JP Morgan downgraded both companies to "underweight."
👀The numbers everyone is watching:
In the US: This week's economic events include US new home sales, FOMC rate decision and Fed Chair Powell's news conference.
In Hong Kong: China's Industrial Profits data is also set to be released on Thursday.
📅To check out our economic calendar for this week, click here.
More headlines ...
🏫School gym roof collapses in China: A construction company has been accused of dumping perlite (a kind of volcanic glass) on top of a school gym in northeastern China, and that glass soaked up rainwater, becoming heavy. On Monday, the roof collapsed as schoolgirls played volleyball in the gym, killing 11 of the 19 people inside. It's believed that many of the victims were children.
⛵Boat capsizes in Indonesia: In Indonesia on Sunday, thousands of residents traveled to celebrate Buton Central regency's ninth anniversary, with many of them traveling by fishing or passenger boats.One of the boats was overloaded with people, and it capsized. After the wooden boat designed to carry 20 people sank, 15 of those aboard died, but the 33 other passengers reportedly were rescued.
♒Flash floods in Afghanistan and Pakistan: Heavy seasonal rains in parts of Afghanistan and Pakistan have caused heavy flooding over the past few days. At least 31 people have died, and dozens are missing because of the floods in Afghanistan. And in Pakistan, the rain has led to landslides and contributed to 13 deaths nationwide.
🚫Russia bans sex changes: Russia has unanimously passed new legislation that bans gender-affirming procedures. President Putin signed a bill that specifically bans people from receiving any medical treatment that would change their sex. It also includes changing one's gender in official documents and public records. The only exception will be medical intervention to treat congenital anomalies. The new law also annuls transgender marriages and bans trans people from adopting or fostering kids.
👩‍⚖️Israel passes judiciary reform: For months, Israeli PM Benjamin Netanyahu has been pushing for an overhaul of the government's judiciary, which would reduce some of its power. This reform is super controversial, leading to mass protests that have upended life in Tel Aviv, compromise talks (that haven't really gotten anywhere) and international criticism. Even with all of the pushback, Israeli lawmakers passed the law by a vote of 64-0 in the Knesset on Monday. Protests escalated on Monday, with demonstrators blocking the highway, and the country's former PM said Israel was entering into a "civil war."
🌍Greta Thunberg convicted and fined: In June, famed climate activist Greta Thunberg was arrested in Malmo, Sweden, during a climate protest when she didn't leave even after police told protesters to get out of a certain area. She just had her court hearing and was found guilty of disobeying the police, so she'll have to pay a fine of 2,500 Swedish krona (US$240). Thunberg isn't going to appeal the case, and she said her actions were "justifiable" and that activists "cannot save the world by playing by the rules because the rules have to be changed."
💰Sam Altman launches crypto project: OpenAI CEO Sam Altman is entering the world of crypto with his new Worldcoin project. Launched Monday, most of the project's appeal is in its "World ID," which is described as a "digital passport' to prove the user is human and not a robot. Blockchains then store these World IDs in a way that protects privacy and can't be fully governed by a single body.  
📄Japan limits chip exports to China: After the US restricted certain semiconductor technology exports to China, some of its close economic partners have been working on similar policies. Starting this week, Japan will launch its own export controls on chip-making tools to China. But, this decision is worrying some officials who think it could make Asian economic coordination difficult and provoke Beijing.
✖The blue bird bites the dust: Well, it's official. Twitter and its iconic blue bird logo are no more. Yesterday, we reported that company owner Elon Musk had teased the idea of changing the platform's logo to an "X" symbol. Now, the blue bird has been replaced by a user-designed X logo, X.com redirects to the Twitter website, and the official Twitter signage outside company headquarters was spotted being removed. This is all a move in the direction of Musk's aim to create an "everything app."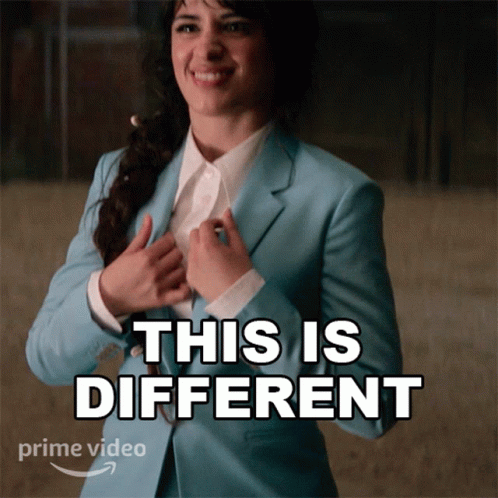 📱Text-based TikTok: With Twitter's recent changes, companies like Meta have jumped on the opportunity to snag users for new competing apps like Threads. Now, TikTok is joining the party, introducing its own version of a text-based social media network. Unlike Meta, this new function for TikTok won't be a new app, but it will be integrated into the current platform, giving users the option to make text-only posts and add colors, music and stickers.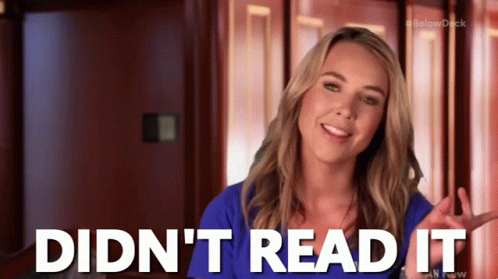 ✈Singapore passport to China: China is once again allowing Singaporean citizens to enter the country without a visa. This applies to Singaporeans with regular passports for stays of no more than 15 days. It can be anyone entering China for business, tourism, family visits and transit purposes.⁠ The government originally suspended the policy at the onset of the pandemic about three years ago.⁠ This comes off the back of Singapore just beating out Japan for the world's most powerful passport.
👟Adidas sells Yeezy shoe stock: Since dropping Kanye West (aka Ye) as a partner in October after he made antisemitic comments, Adidas has been figuring out what to do with the leftover stock of Yeezy products. Originally, it put a pause on selling anything Yeezy, but just getting rid of these goods entirely would've been like burning hundreds of millions of dollars. Recently, Adidas decided just to sell the Yeezy stuff it has left and has already received orders worth over US$565 million for 4 million pairs of unsold Yeezy shoes on its first batch of online sales. The company said in May that it would donate some of the proceeds from the sales to groups fighting antisemitism and racism.
🍕Mmm … smells like pizza: What is this? The 90s? In anticipation of the new Teenage Mutant Ninja Turtles movie, Xbox is dropping an exclusive controller that smells like pizza. Before you go running to try and buy this cheesy controller, it's actually part of a sweepstakes, so you're going to have to go to the Xbox Game Pass Twitter (or is it X?) account to enter for a chance at having your sweaty gamer hands also smell like pizza … if they don't already for some reason.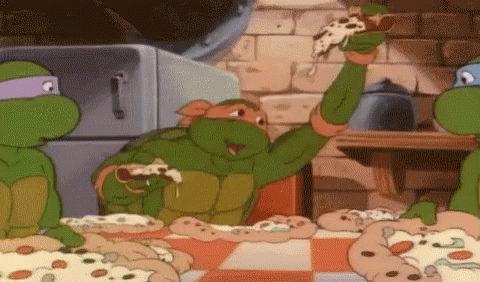 ---
Enjoying our TMS Headlines?
Forward it to a friend! After all, sharing is caring.
Anything else? Hit reply to send us feedback or say hello. We don't bite!
Written and put together by Joey Fung, Vanessa Wolosz, Caleb Moll and Christine Dulion