Headlines
From the UN Food Systems Summit to a viral Barbie ad in Dubai – Here are today's Headlines
Food insecurity is a growing problem around the world.
A few minutes every morning is all you need.
Stay up to date on the world's Headlines and Human Stories. It's fun, it's factual, it's fluff-free.
To start off, we're looking into:
This year's UN Food Systems Summit
The backstory: Food insecurity is a growing problem around the world. According to the World Food Programme, conflict, economic unrest, climate change and high fertilizer prices are all contributing to the global food crisis. Up to 783 million people don't know where they're going to get their next meal. At the same time, almost a third of the world's food is wasted or lost. So it's not like we don't produce enough food for everyone, we just have issues getting it to those who need it most. For example, while 462 million people around the world are underweight, two billion are overweight or obese, according to the UN.
The development: On Monday, a three-day UN summit on our global food system kicked off in Rome. Reps from the UN's three food agencies, heads of state, government reps and other delegates are there. The point of the summit is to work on transforming the global food system to create something that works better with the challenges the world is facing right now. Click the link here for more on this summit.
UBS pays first Credit Suisse fine
The backstory: A major financial disaster shook Wall Street in 2021 when Archegos Capital Management, a former client of Credit Suisse, got into serious trouble. The fund borrowed a ton of money to invest in companies like ViacomCBS, Discovery, and some other tech giants using strategies that involved big bets. But then, when some of those bets backfired and it came time for the fund to pay its margin calls, it couldn't. So, not only did some of those stocks it was invested in start to crash, some of its creditors, like Credit Suisse, also saw big losses.
The development: The thing is, Credit Suisse has seen a lot of trouble in past years with scandals and headwinds in the banking industry. So, Swiss bank UBS orchestrated an emergency takeover of it this year. But this means UBS also inherits those debts and ongoing legal troubles. It just agreed to pay a fine of about US$387 million because of Credit Suisse's links with Archegos. Click the link here for more.
Germany's big chip plan
The backstory: Last year, the European Commission pitched the EU Chips Act to boost chip production in the EU to 20% of global output by 2030. At that time, it was only making around 9%. Then, in April, it gave the green light to €43 billion (about US$47 billion) to boost its chipmaking industry. The idea was to catch up with places like the US, Taiwan and China, which are leading the global pack on the chip front.
Germany, being the biggest economy in Europe, is leading the charge. It wants to become less reliant on Asia, and German Chancellor Olaf Scholz even had talks with South Korea to get the country to invest in Europe to improve supply chains.
The development: Germany just announced that it's got a €20 billion (US$22 billion) plan to supercharge its semiconductor manufacturing game and boost the tech sector. This cash infusion will be spread out among German and international companies. Click the link here for more.
To end, we'll look into:
What we know about the Indian Ocean gravity hole
Earth is a weird planet, for sure. It's actually not perfectly round but instead a rough "geoid" shape. This means that areas on the planet experience the force of gravity in different ways, with so-called "gravity holes" having weaker gravitational force than the rest of the planet.
"The Earth is basically a lumpy potato," explains Attreyee Ghosh, a geophysicist and associate professor at the Centre for Earth Sciences of the Indian Institute of Science.
These gravity holes, which are lows in the geoid, show up all over the world. But there's one in the Indian Ocean that has an even weaker gravitational pull than the other ones. It's called the "Indian Ocean geoid low" (IOGL), and it's stumped scientists for ages.
What's up with this weird, giant gravity hole? Click the link here for more.
In other news ...
🔢Numbers:
📉Market snapshot and key quotes:
In the US: US stocks climbed on Tuesday as investors eagerly assessed the latest earnings reports and were keeping a close eye on major tech players Alphabet and Microsoft, scheduled to report after the market closed.
In Hong Kong: Hong Kong stocks surged over 4% on Tuesday, driven by China's leaders vowing to implement measures to boost the economy, with a focus on the struggling property sector.
📊Top gainers/losers and company news:
In the US: General Motors dropped 3.5% despite raising full-year profit guidance. In contrast, General Electric jumped over 6% due to better-than-expected revenue in the second quarter..
In Hong Kong: Chinese property stocks had a field day, with Longfor Group jumping almost 26%. Meanwhile, Country Garden climbed 18% and its property services arm, Country Garden Services, gained 26%.
Chinese electric vehicle makers Xpeng rose 13%, and Nio jumped 10.3%.
👀The numbers everyone is watching:
In the US: This week's economic events include US new home sales, FOMC rate decision and Fed Chair Powell's news conference.
In Hong Kong: China's Industrial Profits data is also set to be released on Thursday.
📅To check out our economic calendar for this week, click here.
More headlines ...
👩‍🚒Wildfire casualties in Greece: With wildfires causing mass destruction in Greece during the ongoing European heat wave, the country is trying to fight these fires from all angles. On Tuesday, a Canadair plane with a pilot and co-pilot was fighting the fire east of Athens when it crashed into a nearby hillside and went up in flames, killing both people inside. Another fatality was also reported when a 41-year-old stockbreeder who had been missing was found burned in a shack in a remote area on Evia. These are the first three casualties associated with the wildfires.
🚒Wildfires scorch Algeria: The heat wave over European Mediterranean countries is also affecting parts of Africa, with Algeria in trouble. Its Mediterranean coast is dealing with wildfires that killed 34 people in two days, authorities said on Tuesday. The death toll includes 10 soldiers involved in rescue efforts in the forested Kabylia region.
📄Chinese foreign minister replaced: Last December, Qin Gang was named foreign minister of China after spending two years as China's ambassador to the US. But he hasn't been in public view since late June. It was just announced that China is replacing him with diplomat Wang Yi, but Qin will keep his title as state chancellor.
💼Putin to visit China: On Tuesday, a Russian official said that President Putin would be visiting China in October. This comes after he decided to skip a summit in South Africa, where he could have been arrested on a warrant from the International Criminal Court. China is not a court member, and the country has maintained relations with Russia while signaling for peace, so it's much easier for Putin to travel there.
💣Russia attacks Odesa historic sites: Since quitting the Black Sea grain deal last week, Russia has been attacking Ukraine's Black Sea coast, especially near the port city of Odesa. On Sunday morning, Odesa's Transfiguration Cathedral was attacked by Russia, even though it's in the middle of a UNESCO-listed historic center.
📄Russia raises conscription age: After fighting for a year and a half, Russia's military is believed to have been hit by tens of thousands of casualties. Last year, Russia mobilized around 300,000 reservists who had been conscripted, which triggered a mass exodus from the country by young men. On Tuesday, Russia expanded its conscription criteria, raising the max age from 27 to 30 years old, meaning more men can be called to fight in the war.
🔥Quran burnings in Denmark: Over the past few weeks, Nordic countries Sweden and Denmark have been seeing public Quran-burning demonstrations, with Muslim-majority countries like Turkey and Iraq experiencing protests in response. On Tuesday, a small group of demonstrators in Copenhagen burned Qurans in front of the Egyptian and Turkish embassies. This is publicly becoming an issue of free speech vs. religious protections and Islamophobia.
🌀China prepares for major typhoon: It's typhoon season in parts of Asia, and a major storm called Super Typhoon Doksuri is expected to hit China and Taiwan. Taiwan called off its annual military drills to prepare for the storm, and China is telling fishermen and farmers to get on land and find shelter. Doksuri will probably be the most powerful typhoon to land in China in the storm season this year (so far). China's National Meteorological Center said it expects the storm to hit the mainland on Friday. Stay safe!
🚢UN operation to remove oil from decaying tanker begins: A while ago, we did a story on a decaying oil tanker off of Yemen's coast that the UN has been prepping a mission to empty before some oil spill disaster happens. It's a complicated project, but the mission finally began on Tuesday, with the organization's oil tanker starting to drain over a million barrels of oil from the other ship. The UN is still asking for funds from member countries, but it has enough to get the mission off the ground for now.
🤑Twitter's brand value: Twitter's branding has been a strong constant for the platform, with its sky-blue color scheme, iconic blue bird logo and posts specially called "tweets" that are recognized worldwide. After new owner Elon Musk announced that Twitter would adopt an X logo and be called "X," this new branding has gotten mixed reviews. According to analysts and brand agencies, it's wiped out between US$4 billion and US$20 billion in value for the company.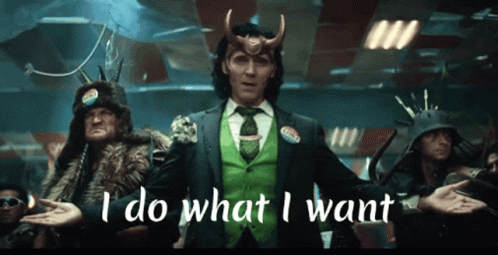 ✈RTX jet recall: RTX (previously Raytheon) discovered contamination in the metals used to make certain engine parts on its geared turbofan engine, which are made by third-party subsidiary company Pratt & Whitney and used in about 40% of Airbus single-aisle jets. Now, RTX is grounding planes that use these engines for inspection. The company's stock dropped over 15% after the news, and the whole operation will cost around US$500 million just this year.
🕶Stunning 3D Barbie ad goes viral: Come on, Barbie! The hit movie has been blowing up since its release this weekend, but it hasn't made its rounds around the world yet. In the UAE, a stunning 3D video ad by Eye Studio has gone viral for its insane scale. The company was tasked with creating a realistic, massive Barbie ad, and it's all anyone can talk about. Check it out!
---
Enjoying our TMS Headlines?
Forward it to a friend! After all, sharing is caring.
Anything else? Hit reply to send us feedback or say hello. We don't bite!
Written and put together by Joey Fung, Vanessa Wolosz, Caleb Moll and Christine Dulion