Headlines
From the Korean Armistice anniversary to swimming in the Seine – Here are today's Headlines
July 27 marks the 70th anniversary of the Korean Armistice Agreement of 1953.
A few minutes every morning is all you need.
Stay up to date on the world's Headlines and Human Stories. It's fun, it's factual, it's fluff-free.
To start off, we're looking into:
China and Russia celebrate the Korean Armistice
The backstory: In 1948, North and South Korea separated into two sovereign states. Two years later, the northern Soviet-backed Democratic People's Republic of Korea (DPRK) crossed into the southern pro-Western Republic of Korea, leading to brutal fighting. Known as the first actual military fighting of the Cold War, it stopped on July 27, 1953, with the Korean Armistice Agreement. The US, China, North Korea and South Korea all agreed to the armistice. Although the armistice ended the fighting, it wasn't a peace treaty. So, technically, the war has never officially ended.
The development: July 27 marks the 70th anniversary of the Korean Armistice Agreement of 1953. North Korea is hosting a big celebration, inviting officials from both China and Russia to visit for the first time since the COVID pandemic. These guests include Russian Defense Minister Sergei Shoigu and Chinese Communist Party Politburo member Li Hongzhong. Click the link here for more on this event.
Forex manipulation lawsuit
The backstory: Forex, short for foreign exchange trading, is when people trade different currencies to profit from their changing values. But back in 2013, a scandal in the forex market came to light. Some traders were caught manipulating the exchange rates to pocket money for themselves. They did this by sharing insider information about client orders, usually in secretive chat rooms. This helped them make trades strategically to manipulate the rates so that they would benefit their own personal forex positions. The losers in this arrangement were their clients, who made less money on their trades than if the rates hadn't been messed with.
The development: Judges at London's Court of Appeal have now given the green light to move ahead with an opt-out class action suit against big banks like JPMorgan Chase, Barclays and Citigroup for this forex rigging. The potential payout from this case could reach around £2.7 billion (US$3.5 billion), according to estimates from the Hausfeld lawyers leading the case. Click the link here for more.
What is Worldcoin?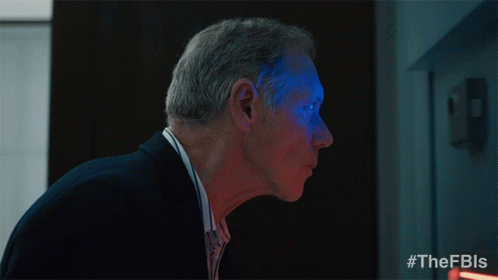 The backstory: ChatGPT, the artificial intelligence (AI) wonder from OpenAI, has taken the tech world by storm, growing faster than the likes of TikTok and Instagram. Sam Altman, the CEO of OpenAI, has been making headlines thanks to the surging interest in AI tech. But he's also making moves in the crypto world.
The development: Meet Worldcoin, a crypto project he co-founded that's been in the works for years. Its mission is to tackle the challenge of distinguishing human-made content from AI-generated stuff. It'll do this with its World ID, a "digital passport" proving someone is a flesh-and-blood human, not some AI bot. To get one, you have to go through an in-person iris scan with the company's "orb," a shiny silver ball about the size of a bowling ball.
Worldcoin officially launched on Monday after its successful beta phase with 2 million users. The project is expanding "orbing" to 35 cities in 20 countries. But it's also faced a lot of scrutiny over privacy concerns. Click the link here for more.
To end, we'll look into:
US UFO hearings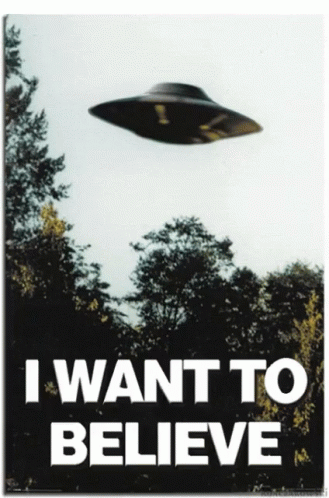 Nearly everyone's heard of "UFOs" or "unidentified flying objects." And most of these sightings spark questions – are we alone in the universe? Or are there some other life forms out there? They often spark a hefty amount of skepticism, too. Many people brush off these sightings, thinking they must be weird satellites or other aircraft. But maybe some of them are real. Is there something that world leaders aren't telling us?
Nowadays, UFOs are called UAPs – "unexplained anomalous phenomena." Both major political parties in the US are working toward getting the military to collect and declassify UAP-related info.
On Wednesday, US Congress held a major UAP hearing to try and get to the bottom of these sightings and what we know (and don't know). They heard from three witnesses. Click the link here for more on this hearing.
In other news ...
🔢Numbers:
📉Market snapshot and key quotes:
In the US: US stocks were mixed on Wednesday, with the Dow Jones in the green, while the S&P 500 and Nasdaq Composite closed lower. Traders were digesting the Fed rate hike and major corporate earnings reports.
In Hong Kong: Hong Kong shares ended slightly lower on Wednesday, cooling down after a 4% surge the previous day. All eyes were on the Fed's interest rate decision later in the day.
📊Top gainers/losers and company news:
In the US: Google-parent Alphabet rose 6% due to better-than-expected Q2 results, while Boeing gained 8.7% following a good Q2 with increased commercial aircraft deliveries.
On the downside, Microsoft slid 3.8% due to slowing cloud revenue growth.
In Hong Kong: Alibaba Group saw a drop of 1.4%, while JD.com fell by 1.8%. Tencent slid 1.2%, and Baidu also dropped by 1.8%.
👀The numbers everyone is watching:
In the US: The Fed hiked rates by a quarter point, hitting the highest level in 22 years.
In Hong Kong: China's Industrial Profits data is set to be released on Thursday.
📅To check out our economic calendar for this week, click here.
More headlines ...
🔥Freighter carrying 3,000 cars catches fire: With 3,000 cars onboard, the Fremantle Highway freight ship was moving from Germany to Singapore when it caught fire about 27 kilometers (17 miles) away from the Dutch island of Ameland on Wednesday. Boats and helicopters got 23 crew members off the ship after they couldn't put it out. One crew member died, and they are still trying to put out the fire. A Dutch coastguard spokesman said an EV on the ship is suspected to be the cause of the fire.
🗺Ukraine advances towards Bakhmut: Earlier this year, Ukraine lost control over the city of Bakhmut to Russia, which was helped by the Wagner group. As Ukraine continues its counteroffensive, it seems to be making progress in moving back in on Bakhmut. Russia's defense ministry has also said that Ukraine has launched a new attack around Zaporizhzhia.
🏛Coup attempt in Niger: Since 2020, there have been six reported attempted coups in West Africa. On Wednesday, reports came in that Niger presidential guards had cut access to the palace and were keeping President Mohamed Bazoum inside in what looked like another coup attempt. There was a lot of confusion about what was going on, and the ECOWAS African bloc called on the guards to free Bazoum. It looks like negotiations are now underway.
📄Cambodian leader Hun Sen to step down: Cambodia PM Hun Sen has been running the country since 1985 as the head of the ruling Cambodian People's Party. He's been criticized as an authoritarian who suppresses dissent, with the latest election there being pretty much uncontested. Hun Sen just announced that he'd be stepping down and giving the role to his son, Hun Manet, in August. He will still be in charge of the ruling Cambodian People's Party.
🐋Mass whale stranding in Australia: A pod of pilot whales displayed strange behavior off a remote beach in Western Australia before beaching themselves on Tuesday. Almost 100 stranded themselves, with rescuers racing to save them. By Wednesday, 52 of the whales had died, but 45 were successfully moved back into the water before they re-stranded themselves (which often happens). Sadly, after attempts to save them failed, the remaining whales were euthanized to avoid prolonging their suffering.
🔌Automakers plan EV charging network to rival Tesla: Tesla currently runs the largest network of EV fast-charging stations in North America, with 2,050 stations and over 22,000 plugs in the US and Canada. On Wednesday, seven major carmakers announced they plan to work together to create a joint EV-charging network in the US and Canada that'll rival Tesla's. General Motors, BMW, Honda, Hyundai, Kia, Mercedes and Stellantis are collaborating on a multibillion-dollar investment to build "high-power" charging stations with at least 30,000 plugs by 2030.
🚗Volkswagen to develop new EVs in China: On Wednesday, Volkswagen announced a new deal with Chinese automaker Xpeng to develop and build two new EV models for the Chinese market. VW is investing about US$700 million in Xpeng, taking a 4.99% stake. The companies plan to build two midsize battery-electric models based on Xpeng's G9 hardware.
🛰NASA power outage: Astronauts in space depend on mission control stations back on Earth to send them commands and give them timely info to keep them safe and on track. On Tuesday, upgrade work was being done at NASA's Mission Control center in Houston, Texas, which led to a power outage that interrupted communication between Mission Control and the International Space Station. Mission Control couldn't send commands or communicate with the seven astronauts up in orbit, but they were apparently never in danger, as backup systems were engaged within 90 minutes.
🐳Leave the whale alone: Earlier this month, we reported on a rare whale sighting in Sai Kung, Hong Kong, and it looks like marine experts have an important message for anybody in the area. Please leave the whales alone. It seems as if the propeller of a motorboat clipped what is believed to be a Byrde's whale, leaving a deep gash in its back. Experts mentioned that they understand how exciting it is to see these fantastic sea mammals but urged the public not to rent boats to get a better view as it could cause more damage and trauma to the whale.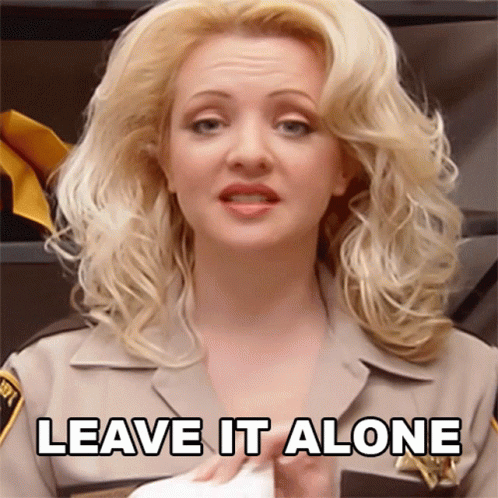 👩‍⚖️Kevin Spacey acquitted in London: Back in 2017, actor Kevin Spacey was accused of sexual assault by four different men. He faced nine charges related to these accusations in the UK and just finished his trial. On Wednesday, Spacey was acquitted of sexual assault charges and declared not guilty by the jury.
🎤Nothing compares to you: Irish singer Sinead O'Connor has passed away. No cause of death has been given. O'Connor is most widely known for her 1990 hit cover of Prince's "Nothing Compares 2 U" and her outspoken social protests. She is famously remembered for her performance on "Saturday Night Live" (SNL), where she performed Bob Marley's "War" and then ripped up a photo of the pope at the time, saying, "Fight the real enemy," in solidarity with victims of sexual abuse. This led to her being banned for life from SNL, and her career never really recovered after that. But the self-identified "protest singer" never expressed regret for her decision. O'Connor's death comes just a year after her 17-year-old son Shane committed suicide.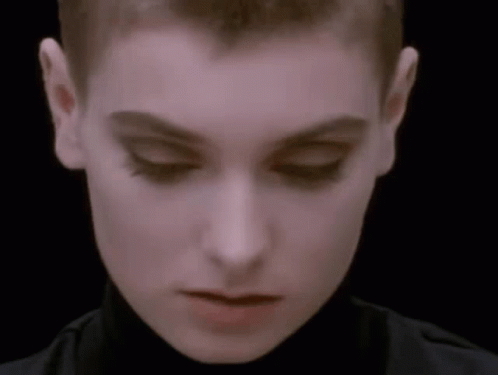 🏊‍♀️Paris brings back swimming in the Seine: Parisians used to swim and even bathe in Paris's Seine river, but that was banned in 1923 because of dangerous pollution. Cleanup efforts took off in 2018, with over a billion euros being invested in fixing it up and treating the water. With the Olympics taking place in Paris next summer, the city just announced that the Seine will be safely swim-able again, and some of the events will take place in it.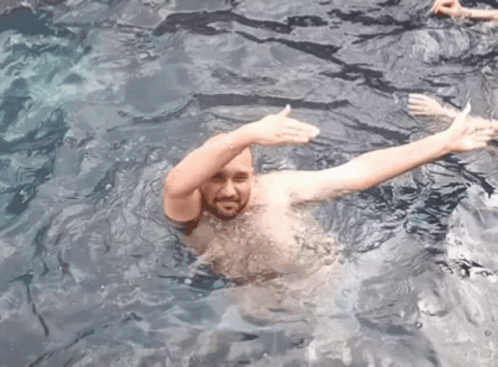 ---
Enjoying our TMS Headlines?
Forward it to a friend! After all, sharing is caring.
Anything else? Hit reply to send us feedback or say hello. We don't bite!
Written and put together by Joey Fung, Vanessa Wolosz, Caleb Moll and Christine Dulion