Headlines
From the Russia-Africa Summit to "full-time children" in China – Here are today's Headlines
As African countries are developing economically and industrially, world powers are seeking allies, economic partners and collaborators on the continent.
A few minutes every morning is all you need.
Stay up to date on the world's Headlines and Human Stories. It's fun, it's factual, it's fluff-free.
To start off, we're looking into:
Russia-Africa Summit
The backstory: As African countries are developing economically and industrially, world powers are seeking allies, economic partners and collaborators on the continent.  One way Russia's doing that is by getting involved in security, with the Wagner group offering military support in places like the Central African Republic, Libya and Mali.
More recently: The first (and last) Russia-Africa Summit was held back in 2019, and 43 African leaders attended the conference. The idea is to boost cooperation between Russia and African countries across a range of sectors, including politics, security, economic relations, science and technology.
The development: On Thursday, Russian President Putin opened the second-ever Russia-Africa Summit in St. Petersburg. This year, only 17 African leaders attended this two-day event, according to Russia, which is less than half of the first summit's tally. Security talks and the Black Sea grain deal are major hot topics this year. Click the link here for more.
Amazon-iRobot buyout twist
The backstory: In the world of consumer robots, there's iRobot, a company known for creating smart home devices to make our lives easier. You might've heard about its famous Roomba robot vacuum, which hit the market back in 2002.
More recently: Last August, Amazon showed interest in buying iRobot for around US$1.7 billion. Then, the US Federal Trade Commission and regulators in the EU and UK launched in-depth investigations into the buyout over concerns that it might stifle competition in the market. But iRobot's been losing money while the deal is in limbo.
The development: Investment firm Carlyle announced that it's giving iRobot a US$200 million loan through its private credit arm, which could earn the firm a return of over 14% a year. This loan is to help iRobot stay afloat as it gets through the antitrust review. Amazon renegotiated the buyout price for 15% less because of this newly incurred debt. Click the link here for more.
TikTok's global e-commerce plan
The backstory: TikTok is not just a place for viral dances and funny videos. It's also been making moves into the e-commerce scene, especially in China with its mainland Chinese counterpart Douyin. In fact, China's live-streaming e-commerce market is booming, with predictions of reaching 4.9 trillion yuan (about US$676 billion) by year-end.
More recently: Last November, TikTok decided to take on the US e-commerce market by launching TikTok Shop. It's like an online marketplace that lets local vendors sell their stuff to TikTok users in specific regions. TikTok Shop is also making strides in Southeast Asia, taking on established players in the e-commerce market like Shopee and Lazada.
The development: Now, TikTok reportedly plans to launch a new program called "full service"in August to help Chinese merchants sell their stuff globally. It'll kick off in the US first. The idea is to follow the success of shopping platforms like Shein and Temu in the US. Click the link here for more.
To end, we'll look into:
China's "full-time children"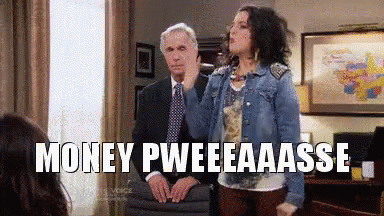 For some of us, the idea of getting paid to spend time at home with family sounds like a dream come true. But that's not what China's "full-time children" trend is really about.
China's economy is growing, sure, but it hasn't bounced back from COVID as quickly as people had hoped. This issue has been affecting younger people especially. Some are giving in to "lying flat" (a trendy phrase to refer to keeping a simple life rather than pursuing the career grind) and living off of their parents after college, losing hope in finding suitable positions.
For some, the job search and pressure of employment are getting to be so frustrating that they've decided to become "full-time children." Click the link here for more on this growing trend.
In other news ...
🔢Numbers:
📉Market snapshot and key quotes:
In the US: US stocks took a hit on Thursday over worries of a potential policy change at the Bank of Japan's policy meeting on Friday, putting an end to the Dow's longest winning streak since 1987.
In Hong Kong: Hong Kong stocks rallied on hopes that the Fed may halt its interest rate hiking cycle, and traders were optimistic about China's efforts to bolster its economy.
📊Top gainers/losers and company news:
In the US: Meta Platforms rose 4.4% thanks to smashing expectations of Q2 earnings and strong guidance for Q3. The company's rebound in ad revenue played a crucial role in boosting those numbers.
In Hong Kong: EV maker Xpeng jumped over 33% after partnering with Volkswagen to cook up two new EVs tailored for the Chinese market.
👀The numbers everyone is watching:
In the US: The US government reported a better-than-expected 2.4% annualized increase in GDP for the last quarter, showing improvement from 2% over the previous months.
Weekly jobless claims fell by 7,000 to a seasonally adjusted 221,000, marking the lowest level since February.
In Hong Kong: China's industrial firms faced a sixth consecutive month of decline, with year-to-date industrial profits falling by 16.8%, following an 18.8% drop from January to May.
📅To check out our economic calendar for this week, click here.
More headlines ...
📄Coup in Niger: Yesterday, we reported that a coup was possibly taking place in Niger. On Wednesday, soldiers declared that they overthrew democratically elected President Mohamed Bazoum, and on Thursday, Niger's army command officially backed the coup – even after international criticism. But, Bazoum has pledged to protect his post as president and keep Niger a democratic country. The colonel announcing the coup said they had done it because of worsening security and governance in the country.
🔥Car freight ship still on fire: Yesterday, we covered a freight ship that had caught fire near the Netherlands early Wednesday morning with over 3,000 cars onboard. The fire is still raging, and it'll probably continue to burn for a few more days, according to the Dutch Coast Guard. The ship can't be towed, and nothing can be salvaged until the fire goes out.
👩‍⚖️Singapore set to execute woman on drug charges: Singapore has really strict drug laws for both possession and trafficking. In 2018, a woman named Saridewi Djamani was caught trafficking 30g of heroin, and she was found guilty in a trial. She's now scheduled to be executed on Friday, and she'll be the first woman executed in Singapore in almost 20 years. Many human rights advocates are against this move, saying that small-time drug offenses aren't deterred by death penalty policies.
💣North Korea shows off banned missiles: Some high-ranking officials from Russia and China are in North Korea at the moment to commemorate the Korean War armistice anniversary. On Thursday,  Russia's defense minister, Sergei Shoigu, went with North Korean leader Kim Jong Un to a defense exhibit that showed off the country's ballistic missiles that have been banned by the UN.
👑Macron denounces "new imperialism": The US and China are both trying to gain influence in the Indo-Pacific and Oceania region. The US recently signed a defense agreement with Papua New Guinea but announced that it doesn't plan to put a permanent military base there. In Vanuatu on Thursday, during the first visit to an independent Pacific state by a sitting French leader, French President Emmanuel Macron said that this region is in danger from "new imperialism" and promoted France's relationships with Pacific countries.
🌀Super typhoon heads to China: Typhoon Doksuri has now brought strong winds and downpours to both the Philippines and Taiwan, leading to the deaths of at least 25 people after a ferry capsized from the storm. Now, it's reached "super typhoon" status and is heading for southeastern China.
👮‍♀️Will Bankman-Fried be jailed ahead of trial?: Disgraced FTX founder Sam Bankman-Fried will have his fraud trial in October, and he's under house arrest now. But, prosecutors are asking a US federal judge to detain him in jail until then, arguing that he's been talking to journalists in a way that could end up affecting the trial and the jury pool. While the judge considers this request, he's put a gag order on everyone involved in the case.
📜Citigroup is taking roll: Citigroup is one of the more friendlier-to-hybrid-work companies in the world since businesses have started calling for a return of workers to the office. But the company requires hybrid staff to spend at least three days a week in the office. This week, the company announced in the UK that it would be keeping track of hybrid worker attendance to find out how effective its policy is. It already started tracking office attendance in the US last month.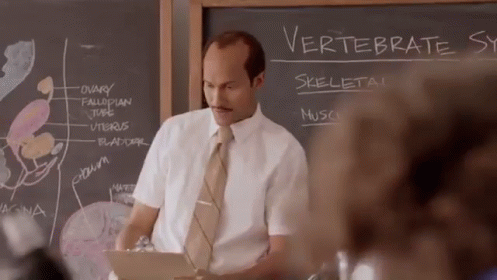 ⚽Nigeria pulls off upset in Women's World Cup: The Women's World Cup started last week in Australia. In its first-round game on Thursday, Nigeria won against Australia, ending with a score of 3-2. This is a huge upset, and it means that Vietnam has been eliminated, plus Australia will have to be in a shoot-out with Canada to get into the Round of 16.
🏳‍🌈J-Pop star comes out during an event: Singer Shinjiro Atae is a founding member of the popular J-pop group AAA, which landed on the scene in 2005 and has been on hiatus since 2021. He also has a modestly successful solo career. At a free fan event in Tokyo on Wednesday, Atae came out to everyone as a gay man, telling the 2,000 gathered fans about his decision to come out publicly and to "live life authentically."  
🤑Tupac ring sells for over US$1 million at auction: In 1996, legendary hip-hop artist Tupac Shakur designed a blinged-out crown ring to celebrate his record deal and his release from jail. The ring is inscribed with "Pac & Dada 1996," referring to his engagement to Kidada Jones, the daughter of Quincy Jones and Peggy Lipton and sister of actress Rashida Jones. He wore it on an MTV appearance days before he was shot and killed. On Tuesday, the ring went up for auction by Sotheby's in New York, where it was expected to get about US$300,000. But it ended up being sold for over US$1 million. It is among the most valuable hip-hop artifacts ever sold at auction.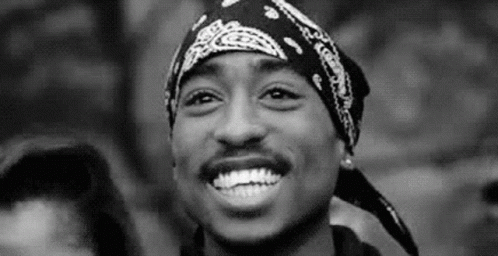 ---
Enjoying our TMS Headlines?
Forward it to a friend! After all, sharing is caring.
Anything else? Hit reply to send us feedback or say hello. We don't bite!
Written and put together by Joey Fung, Vanessa Wolosz, Caleb Moll and Christine Dulion