Headlines
From Korean protests to signs of seasons on Mars – Here are today's Headlines
On Saturday, hundreds of Korean residents demonstrated against the plan in the streets of Seoul.
A few minutes every morning is all you need.
Stay up to date on the world's Headlines and Human Stories. It's fun, it's factual, it's fluff-free.
To start off, we're looking into:
South Korea protests Fukushima plan
The backstory: After Japan experienced an earthquake and tsunami back in 2011, the Fukushima nuclear power plant had a total disaster, with three of its reactors going into meltdown and releasing dangerous nuclear waste. This radioactive waste has been stored in the facility, but it needs to go somewhere else so the damaged plant can be fully restored. In 2021, Japan announced a plan to drain the wastewater into the Pacific Ocean over 30 years. The water would be treated and diluted so that the contamination levels would be safe, according to experts. But some Japanese residents and international communities have been pushing back against this move.
The development: South Korea has tried to ease anxieties by testing seafood and the sand on the beaches for radiation. But some Koreans say the government is prioritizing improved ties with Japan over the safety of the public. On Saturday, hundreds of Korean residents demonstrated against the plan in the streets of Seoul. Click the link here for more.
Alibaba's revenue rally
The backstory: Chinese tech giant Alibaba has navigated a year of transformations. In March, the company announced a major plan – a kind of makeover that involves splitting the company into six different parts. Each will be led by its own CEO and board and focus on specific things like cloud computing, e-commerce, logistics, media and entertainment. This also allows those units to do their own thing, like going public or raising funding.
The development: Alibaba just clocked in a better-than-expected 14% jump in revenue in the first quarter of the year. This was a surprisingly good rebound amid China's economic hustle to recover from the aftermath of COVID. Its report card for the June quarter showed the company raked in 234.16 billion yuan (about US$32.3 billion) in revenue. Its net income also leaped by roughly 50%, hitting 34.3 billion yuan (about US$4.7 billion).  During a conference call, CEO Daniel Zhang, who steps down in September, saw these numbers as a sign that the restructuring is off to a promising start. Click the link here for more.
BYD's unity push
The backstory: BYD, the Chinese electric vehicle (EV) company is a heavyweight in the EV world. Over the past year, it managed to sell 1.86 million vehicles. That's more than the previous four years combined. And it's dominating China's new-energy market, grabbing 37% market share so far this year.
More recently: The company has hit a few bumps in the road along the way. Tesla, one of its biggest rivals, started slashing prices last year on vehicles to keep the competition fierce. This sparked a price war, and BYD got caught in the crossfire. The company's value dropped US$18 billion in February.
The development: Now, BYD is calling for unity in China's auto industry. During a recent event, the EV giant not only celebrated a production milestone but also championed China's rise as a global powerhouse in the auto world. The event featured a video that traced the history of Chinese automakers.  The message was straightforward – it's time to "demolish the old legends" and create world-class "Chinese Autos." Click the link here for more.
To end, we'll look into:
How breathing affects your memory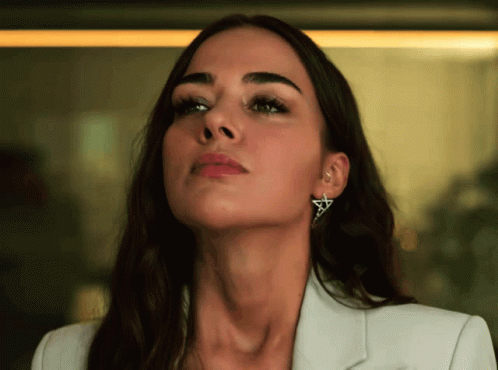 Scientists have known for a while that there are links between breathing and brain function. In the 1980s, researchers kicked up the gears of exploring the effects of breathing on all kinds of brain processes, like emotion and cognition. Because your brain cells need oxygen to work, there's a direct relationship between breathing and the functioning of your brain, which is also the organ that controls the muscles that enable your lungs to do their job.
But our breathing patterns affect how well our brains perform to a huge extent. Based on the past few decades of research, it seems that breathing rhythms determine certain patterns of brain activity. Now, though, we're finding out new information on how our breathing habits contribute to memory.
Click the link here for more.
In other news ...
🔢Numbers:
📉Market snapshot and key quotes:
In the US: Wall Street started the week on a positive note as US stocks climbed, riding high on the comeback of chip stocks and tech companies.
In Hong Kong: Hong Kong stocks took a hit on Monday as concerns surrounding China's property sector continued to cast a shadow over market sentiment.
📊Top gainers/losers and company news:
In the US: Nvidia gained just over 7% after its 8.5% slump last week. This bounce was supported by Morgan Stanley's renewed confidence in the company as a "Top Pick" after its recent earnings report.
In Hong Kong: Chinese real estate giant Country Garden dropped over 18%. This follows the company's announcement of suspending trading for 11 onshore bonds and worries about a potential default.
👀The numbers everyone is watching:
In the US: The upcoming week centers around insights into the US consumer landscape.
Major retailers like Home Depot, Target and Walmart are gearing up to share earnings reports.
In Hong Kong: All eyes are on China's crucial economic data including information about medium-term lending, retail sales performance, industrial production stats and property prices.
📅To check out our economic calendar for this week, click here.
More headlines ...
💔Deadly landslides in India: This monsoon season in India, the state of Himachal Pradesh has been extremely affected, with over 30 people killed by flash floods and landslides last month. On Monday, India's state broadcaster announced that heavy rains and landslides killed more than 40 people in the region, even causing a whole temple to collapse and kill nine people. Five people have been rescued, but 20-25 are still trapped and waiting for help as recovery efforts continue.
🕌Iran shrine attack: On Sunday, there was an attack on a Shi'ite Muslim shrine in Iran's southern city of Shiraz, killing one person and injuring others. Iran has blamed the ISIL (ISIS) armed group, but no group has claimed responsibility yet. Al Jazeera reports one lone gunman has been identified. This is the second deadly attack on this shrine in less than a year.
👩‍⚖️Niger junta will prosecute: With the military coup in Niger causing ongoing tensions, the junta announced on Sunday that it plans to prosecute ousted President Mohamed Bazoum for "high treason" and undermining state security. Bazoum could face the death penalty for these crimes, according to the country's existing laws.
💣North Korea orders more missile production: As tensions continue between North Korea and South Korea, Japan and the US, North Korean leader Kim Jong Un recently called for the country to start preparing for war. With new military drills starting in South Korea soon, Kim reportedly just ordered a boost in missile and other weapons production. The US also believes that North Korea has been talking to Russia about selling it more weapons.
📉Russian ruble slumps: The Russian ruble has fallen to its lowest level since March 2022, right after the country launched its invasion of Ukraine. The Russian central bank said it would hold an emergency meeting Tuesday morning "to discuss the level of the key rate." Russia's yearly inflation rate reached 4.3% last month, and the bank estimated that it could rise to as high as 6% by the end of the year.
🤝Chinese foreign diplomat visits Cambodia after power handover: Last month, the longtime PM of Cambodia, Hun Sen, handed off power to his son, Hun Manet. China's new foreign minister, Wang Yi, is visiting Cambodia to show China's support for the country under its new leader. He's the first foreign leader to visit after the changeover.  
🍄Australia mushroom death developments: Last week, we shared a story about a suspicious poison mushroom incident that left three people dead and one critically ill in Australia. At first, the woman who fed them the poisoned mushrooms claimed innocence, but now she's said that she accidentally put the mushrooms in the beef Wellington meal she made for the lunch party guests, which were her former in-laws and her former mother-in-law's sister and her husband. Her estranged ex-husband couldn't attend the lunch at the last minute. The woman said she had also been hospitalized briefly after eating some of the meal, and she'd handed over the leftovers for examination.  
🌋Mount Etna erupts: The 3,330 meter (10,925 feet) high volcano Mount Etna, which is in Sicily, Italy, erupted overnight, spreading lava and ash everywhere. The eruption led to the nearby Catania airport canceling flights to and from the island until at least Tuesday morning. Catania Mayor Enrico Trantino also banned using motorcycles and bicycles in the city for the next 48 hours, and cars have to drive slower than usual because of all the ash on the roadways.
👑Miss Universe drops Indonesia: The Miss Universe Organization has officially cut ties with its Indonesia franchise after six participants alleged they experienced sexual harassment through "body checks" during the competition. The Malaysia edition, which is hosted by the same organizer, will also be canceled. Miss Universe said it's evaluating its franchise agreement and policies to prevent this type of thing from occurring again in the future.
😷COVID Eris variant: In the US, Europe and Asia, COVID cases are rising again. This time, officials are pointing to the 2021 EG.5 "Eris" variant, a subvariant of omicron, as the "variant of interest," which could mean it's more severe or contagious than others. Stay safe!
💼New PayPal CEO: Payments giant PayPal has just named fintech exec Alex Chriss as its new CEO. Chriss, who's previously led firms like QuickBooks and Mailchimp, will begin September 27. He's replacing Dan Schulman, who will stay on as a director.
✂Tesla cuts Chinese prices: Recently, Tesla has been seeing a lot more competition in the global EV market. Chinese EV-maker BYD has been stepping it up, increasing its sales in China from June, as Tesla's have dropped a bit. To make up for the loss, Tesla is working on its competitive strategy, cutting the prices for its Model Y long-range and performance versions in China starting on August 14.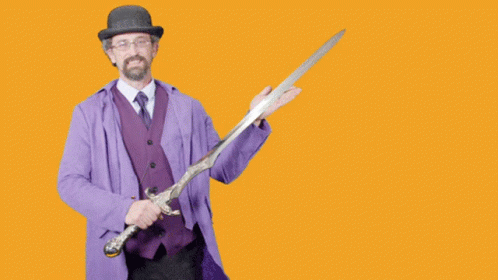 💻Hong Kong escape rooms: The online escape room trend is taking over Beijing. And a Hong Kong cityscape-themed game called "Gang Feng Mi Shi" is now taking the country by storm. The settings are designed after actual areas in Hong Kong, like Mong Kok, Nathan Road and Lan Kwai Fong, and use plot points inspired by Hong Kong gangster movies and cultural icons of the city. Players are saying they feel transported to Hong Kong while playing the game.
🌱Life on Mars?: Scientists have been split on whether or not Mars has ever had the conditions for supporting life. Now, based on hexagonal impressions seen in the sand on the Red Planet from NASA's Curiosity Rover photos, they think that Mars could've had seasons like Earth, which would be important for developing life forms. Scientists believe the shapes could come from salt deposits, which point toward the existence of liquid water on the surface at one point in the past.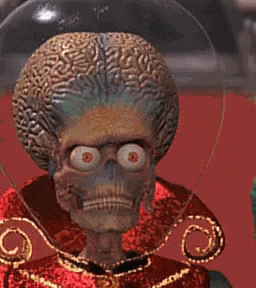 ---
Enjoying our TMS Headlines?
Forward it to a friend! After all, sharing is caring.
Anything else? Hit reply to send us feedback or say hello. We don't bite!
Written and put together by Joey Fung, Vanessa Wolosz and Christine Dulion