Headlines
From a trilateral summit at Camp David to drunks on the Eiffel Tower – Here are today's Headlines
The US, South Korea and Japan are planning to officially meet at a summit at Camp David in the US on Friday.
A few minutes every morning is all you need.
Stay up to date on the world's Headlines and Human Stories. It's fun, it's factual, it's fluff-free.
To start off, we're looking into:
Trilateral summit at Camp David
The backstory: International concerns about North Korea developing and using nuclear weapons have grown ever since it openly said it would use them in conflicts. In response to North Korea's nuclear program, the US, South Korea and Japan have held joint military drills in the area. These are supposed to be for training in case of an actual conflict, but they're also meant as a deterrent for the North.
But North Korea sees these drills as practice for an invasion, so it's really ramped up its missile testing in the past year. The country's held around 100 missile drills since last year – and a lot of those weapons have the ability to reach South Korea, Japan and even potentially the US.
The development: So the US, South Korea and Japan are planning to officially meet at a summit at Camp David in the US on Friday, where they are expected to announce even more military cooperation on ballistic missile defenses and tech development. Click the link here for more on this meeting.
Argentina's peso plunge
The backstory: Argentina's economy has been on a bit of a roller coaster ride. Over the past few years, inflation has soared to more than 100%, while an over 40% poverty rate has cast a shadow on the nation. Argentina has also found itself in debt to the International Monetary Fund (IMF).
The development: On top of all this, the country's primary elections have taken an unexpected turn. A fresh face, Congressman Javier Milei, known for his far-right libertarian views, entered the race proposing a plan – abandon the central bank and transition to a dollarized economy. Surprisingly, he snagged around 30% of the vote on Sunday, which was way more than anyone expected.
Markets in Argentina were reeling after the election shakeup. Investors had been expecting more moderate candidates to take the lead in votes. So, the government on Monday ended up devaluing the national currency by nearly 18%. Click the link here for more on what's going on.
Amazon's AI boost
The backstory: In 2015, Amazon took a big step by acquiring Annapurna Labs, a chip startup from Israel. This marked Amazon's initial foray into chip development. Then, in 2018, the company entered the server chip market with a chip called Graviton. Meanwhile, Amazon's Web Services (AWS) has soared to the top, becoming the world's biggest cloud computing provider. Now,  AWS is jumping on board for artificial intelligence (AI) innovation. It announced in June that it'd be investing US$100 million in a generative AI innovation center.
The development: Amazon's focus on microchip innovation has led to the creation of two key chips – Inferentia and Trainium. These chips are designed to make AI models smarter and faster. They're sort of like computer brains. They're also an alternative to the popular Nvidia chips that people use for this sort of tech, which have become expensive and a bit hard to come by.
A recent behind-the-scenes look by CNBC into Amazon's chip lab in Austin showed how the company's developing and testing Trainium and Inferentia. Click the link here to learn more.
To end, we'll look into:
A dating app for dreamers?
Why, exactly, do we dream when we sleep? Clinical psychologist and research scientist Dr. Philip Cheng says there's evidence that REM sleep "may help wire our brains to improve motor development," developing our reflexes. And it "may help our memory by strengthening neural connections in the brain."
So, what's behind those really bizarre, seemingly random dreams? According to researcher Dr. Robert Stickgold: "Your brain is looking for associated memories that are relevant to recent events. ... The brain is acting like a venture capitalist." It's trying to problem-solve within the context created within itself by throwing whatever's already stored in your memory at the imagined situation.
These strange dreams inspired Hong Kong-born artist Doreen Chan Wing-yan to create her "HalfDream" project in 2020. She wanted to create a site for connecting people based on their vivid, weird dreams. Click the link here for more.
In other news ...
🔢Numbers:
📉Market snapshot and key quotes:
In the US: The US stock market closed lower on Tuesday as concerns about the global economy, especially in China, and a stumble in US banking pulled down sentiment on Wall Street.
In Hong Kong: Hong Kong stocks mirrored the downturn, ending lower due to worries about China's economy.
📊Top gainers/losers and company news:
In the US: Big banks took a hit; JPMorgan Chase, Wells Fargo and Bank of America saw over 2% drops after Fitch's US credit rating downgrade cast a shadow on the financial sector.
Vietnamese EV-maker VinFast surged a whopping 255% in its first day of US trading on Tuesday.
In Hong Kong: Major Chinese tech players faced setbacks as Alibaba dipped 1.7%, Meituan dropped 1.1%, and JD.com slipped 1.4%.
👀The numbers everyone is watching:
In the US: July's retail sales outperformed expectations, showing a 0.7% monthly increase.
In Hong Kong: China's central bank surprised by slashing key policy rates for a 400 billion yuan (US$55.25 billion) batch of one-year medium-term lending facility (MLF) loans from 2.65% to 2.5%.
China's July figures disappointed, with industrial production ticking up only 3.7% year-on-year, below the 4.4% predicted by economists. The year-to-date industrial production stood at a 3.8% increase.
📅To check out our economic calendar for this week, click here.
More headlines ...
🚓Russian spies held: As reported by the BBC, three suspected spies for Russia have been arrested and charged in the UK. All three suspects are Bulgarian nationals, and they've been in custody since February. They've been charged with holding fake documents for "improper intention," and officials say they were working for the Russian security services.
⛽Russian gas station explosion: On Tuesday, a gas station in the Russian town of Makhachkala exploded, killing at least 35 people and injuring dozens of others, according to local officials. The health ministry said 75 people were being treated at hospitals, with 10 of them in serious condition. Apparently, the blast happened after a nearby car caught fire, and the flames spread to the fuel tanks.
🌀Typhoon Lan: Storms have been ripping across Asia for the last few weeks. Early on Tuesday, Typhoon Lan crossed Japan's main island of Honshu, and hundreds of thousands of people were ordered to evacuate. Hundreds of flights were canceled as the storm brought heavy rain and powerful winds, and officials issued flood and landslide warnings across the region. At least 26 people have been injured in the storm.
💣Explosion in the Dominican Republic: An explosion in a market center in San Cristobal, the capital of the Dominican Republic, killed at least 11 people and injured others on Monday. President Luis Abinader said 11 others were still missing, and authorities were still trying to put out fires around collapsed buildings and burned vehicles. No one knows yet what caused the blast.
🔥Wildfires in France: Wildfires spread across the south of France this week, burning 500 hectares (1,240 acres) of land and destroying a campsite, with 2,000 people evacuated before it was brought under control on Tuesday. The French environment minister said the climate crisis contributed to drought conditions that helped the fire spread. Luckily, no one was killed or injured in the blaze.
💸Hong Kong donates to flood victims: With all these storms happening in Asia, recent flooding in northern China has killed at least 62 people, destroyed at least 59,000 homes in Beijing and flooded 15,000 hectares (37,066 acres) of farmland. To help out, the Hong Kong Disaster Relief Fund has donated HK$65 million through nine organizations and charities to help the flood victims. Hong Kong Chief Executive John Lee also said the government would help out more with additional grants for victims as needed.
👩‍⚖️Trump indicted in fourth case: Former US President Donald Trump is facing his fourth criminal case now in Georgia. He was indicted by an Atlanta court for his alleged efforts to overturn the 2020 election results in the state. Alongside Trump, 18 other defendants were charged, including former New York City Mayor Rudolph Giuliani, former White House Chief of Staff Mark Meadows and former senior Justice Department official Jeffrey Clark. All this is going down while Trump is campaigning for president again.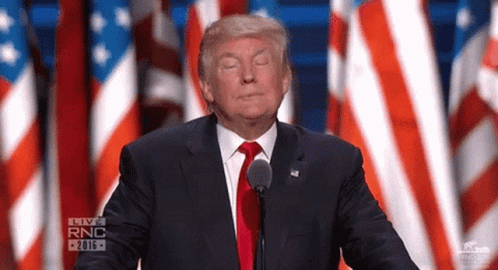 🍔MrBeast burger a bust: The world's most popular YouTuber, MrBeast, aka Jimmy Donaldson, tried to break out into the F&B scene recently when he opened his own burger chain through a mobile kitchen. Well, it turns out the MrBeast Burger wasn't so tasty, according to reviews, with one New York customer saying, "[It was] the absolute worst burger I've ever eaten in my entire life! It was like eating spoonfuls of garlic powder.'" So, now MrBeast is trying to back out, suing the ghost kitchen in late July to get out of the deal. The kitchen that made the burger, Virtual Dining Concepts, countersued last week for US$100 million in damages.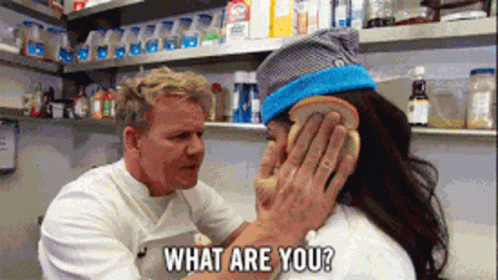 😝Asian Games outfits dragged online: The Hangzhou Asian Games are coming up soon, and on Tuesday, organizers revealed the official outfits for Chinese athletes. But, people were unimpressed, with posters on the social media platform Weibo dragging the blue and white uniforms as "ugly." Another poster simply said, "Is the designer kidding?"
🤑VinFast Nasdaq debut a hit: Vietnamese EV-maker VinFast just debuted on the US Nasdaq exchange, and things went really well. The company's shares soared 255% in Tuesday trading, bringing it to a market value of more than US$85 billion. That even beats US auto giants like Ford and General Motors. The company is backed by Vietnam's richest man, Pham Nhat Vuong, who added tens of billions of dollars to his net worth after the booming IPO's first day.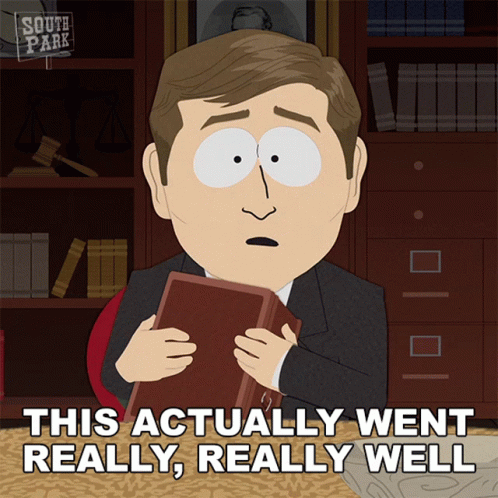 ⚽Neymar joins Al-Hilal: A lot of football players have been signing new contracts in the Middle East lately, with football stars like Cristiano Ronaldo and Karim Benzema heading to clubs in countries like Saudi Arabia and Qatar. Now, after six years with Paris St. Germain, Brazilian player Neymar has signed on with Saudi club Al-Hilal for a two-year contract. The successful Saudi club also tried to sign Neymar's former teammates Kylian Mbappé and Lionel Messi, but they chose to join other teams.  
🎬Hollywood talks: In a rare simultaneous strike, Hollywood writers and actors have been picketing for more pay, better streaming residuals and curbs on the use of AI in entertainment for several months now. The strike has caused cancellations of new episodes of late-night shows, disrupted TV production and paused work on big-budget movies. For the first time since the strike began in May, writers and major studios have agreed to hold talks on Friday, according to a Tuesday announcement by the Writers Guild of America (WGA).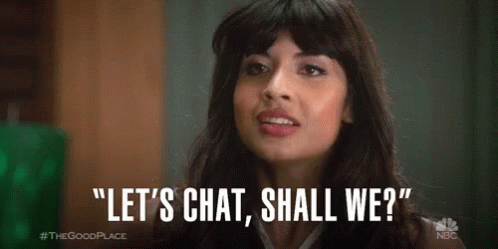 🍸Drunk tourists sleep it off on the Eiffel Tower: After paying for entry tickets to France's famed Eiffel Tower around 10:40 p.m. on Sunday, a pair of drunk US tourists hopped over a security barrier and ended up in a spot usually closed to the public. After evading security guards, they seemed to have gotten stuck because of "how drunk they were," according to Paris prosecutors, and they ended up spending the night on the tower before being found in the morning during routine security rounds. Once they were discovered, the tower's opening to the public was delayed for about an hour while firefighters and other rescue units worked to get them down.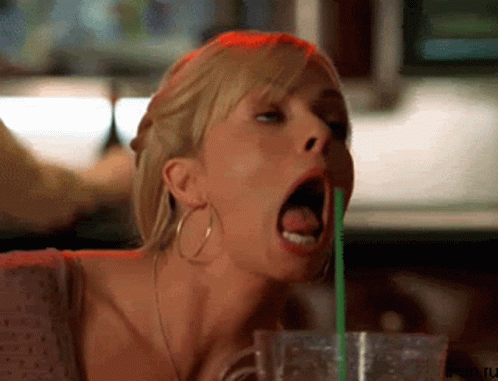 ---
Enjoying our TMS Headlines?
Forward it to a friend! After all, sharing is caring.
Anything else? Hit reply to send us feedback or say hello. We don't bite!
Written and put together by Joey Fung, Vanessa Wolosz and Christine Dulion