Headlines
From China's surprise interest rate cuts to a ssstrange tribute – Here are today's Headlines
The world's eyes are on China's economic situation, which is working on recovering since pivoting away from the zero-COVID policy stance.
A few minutes every morning is all you need.
Stay up to date on the world's Headlines and Human Stories. It's fun, it's factual, it's fluff-free.
To start off, we're looking into:
PBOC's surprise rate cuts
The backstory: The world's eyes are on China's economic situation, which is working on recovering since pivoting away from the zero-COVID policy stance. China has the second-biggest economy in the world, so how things are going there can have a ripple effect across global markets.
More recently: In July, policymakers announced more measures to prop up the economy and boost its recovery. These included steps to promote private investments, "restore and expand" consumption and boost car ownership, especially in the new energy sector.
The development: The PBOC, China's central bank, made an unexpected move Tuesday by slashing a significant interest rate. It lowered the rate on one-year loans by 15 basis points, down to 2.5%, the biggest cut since 2020. This is the second time it's cut rates since June. While some economists had boosted sentiment after this move, others are saying bigger steps are needed to really turn the situation around. Click the link here for more.
Global wealth declines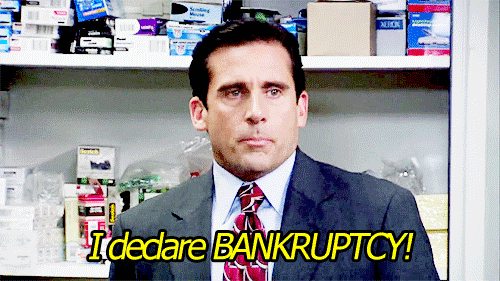 The backstory: Back in 2008, the world was hit by a major financial crisis now known as "The Great Recession." It all started when the US housing bubble burst, which spread financial trouble throughout the global banking system, and many economies started going into recessions. On top of that, people started losing their jobs, businesses were shutting down and the value of things dropped. It lasted for about 18 months until things started getting better in June 2009. The money markets improved, and things like houses became more valuable, so things were looking up.
The development: According to a recent report from Credit Suisse, the total money owned by households around the world went down last year for the first time since the crisis in 2008. The total net private wealth fell by US$11.3 trillion to US$454.4 trillion, which is down 2.4%. Most of this decline was in North America and Europe, and a lot of blame can be put on the increased value of the US dollar compared to other currencies. Click the link here for more on this report.
Tencent's AI model
The backstory: Ever since the release of OpenAI's ChatGPT last November, artificial intelligence (AI) has been developing at full speed around the world. Companies worldwide are developing AI products in a race to be the best in the field, and governments everywhere are looking into just how to regulate the technology and put restrictions on some of its riskier uses. But it's undeniable that AI is coming full throttle and will change the world as we know it.
More recently: Chinese firms are jumping on the AI trend, too. Tech giants like Baidu, Alibaba and SenseTime have already developed AI products within each of their houses.
The development: Now, Chinese tech giant Tencent is throwing its hat into the AI ring. It just announced plans to unveil a proprietary AI model later this year that it thinks will be among the best in China. Execs said the company's progress in the field was going very well, and it's been testing the model, called Hunyuan, on things like search, gaming, fintech and cloud computing. Click the link here for more.
To end, we'll look into:
Lost in AI translation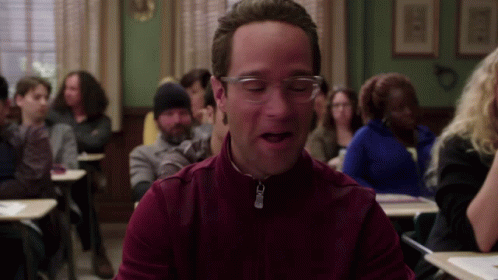 No matter how many languages you speak, it's impossible to learn them all – which is why translators are so important. The art of translation is complex because language is so tangled up in cultural traditions and meanings and because it's always changing. But, with the help of technology, inter-lingual communication has never been easier. Does that mean that human translators are about to become a thing of the past?
Last year, researchers at MIT, Cornell University and McGill University proved that an artificial intelligence (AI) system could learn the rules and patterns of human languages independently. It could figure out how words shift in a language (like when it comes to verb tense or gender) and also could define grammar rules based on how these words change. It was even able to pick up on bigger patterns that occur in many languages.
Click the link here for more on how technology is changing the language translation landscape.
In other news ...
🔢Numbers:
📉Market snapshot and key quotes:
In the US: US stocks took a hit on Wednesday as investors were taking a hard look at the Fed's meeting notes from July. The notes dropped hints about potential rate hikes coming up.
In Hong Kong: Hong Kong stocks tumbled on Wednesday over concerns about the mainland economy and possible Fed rate increases.
📊Top gainers/losers and company news:
In the US: On the earnings front, retailer Target jumped almost 3% despite a downward revision in its annual outlook. Insurance heavyweight Progressive also gained over 8% after an earnings report.
In Hong Kong: Alibaba dropped 2.1%, Meituan slipped 1.1%, and Baidu tumbled 2.8%. JD.com and Tencent followed suit with 1.1% dips each before revealing their earnings
👀The numbers everyone is watching:
In the US: Investors eagerly awaited the release of the initial jobless claims data, a pivotal economic gauge.
In Hong Kong: China's new home prices in July saw a 0.2% monthly dip and a 0.1% year-on-year slide, according to Reuters calculations based on national data.
📅To check out our economic calendar for this week, click here.
More headlines ...
🗺Ukraine retakes key village: On Wednesday, after several days of intense fighting, Ukraine said it had retaken the southeastern Donetsk village of Urozhaine from Russian occupation. Ukraine's counteroffensive has been slow-going, but this village has been called "tactically significant" and brings Kyiv's troops even closer to Russian front lines.
🔥Maui wildfire update: Last week, the deadliest wildfire in the US in more than 100 years spread across the Hawaiian island of Maui, completely destroying the historic town of Lahaina and leaving at least 106 people dead. Officials have begun identifying the victims, though they expect the death toll to continue rising, as hundreds of people are still missing. Governor Josh Green predicted "10 to 20" more bodies may be found daily. On top of that, officials are warning residents that chemicals like asbestos, lead and arsenic could have contaminated water, air and soil. Want to help? Visit Maui County's website at https://www.mauinuistrong.info/.
🚒Canada wildfires: In other devastating wildfire news, Canada's Northwest Territories declared a state of emergency on Tuesday because of the ongoing fire there. The government said it had approved federal assistance to fight the wildfires and deployed armed forces to help with firefighting efforts. More than 130,000 square kilometers of land have burned, and almost 168,000 people have had to evacuate the area. Want to help? Visit https://www.redcross.ca/.
😢A million flee Sudan: Fighting between the Sudanese army and the paramilitary Rapid Support Forces (RSF) has been ongoing for about four months in Sudan. On Tuesday, the UN said that over a million people have fled the country to neighboring areas, and residents are running out of food and dying due to lack of healthcare. Efforts by the US and Saudi Arabia to negotiate a ceasefire haven't been successful, and humanitarian agencies are having a hard time providing aid because of insecurity, looting and bureaucratic red tape. Want to help? Visit https://www.wfp.org/countries/sudan.
💬North Korea speaks out on US soldier: In late July, a US soldier named Travis King sprinted across the North Korean border while on a tour of the DMZ, and little has been heard about him since other than the US working to get him back. On Wednesday, North Korea publicly confirmed for the first time that King was in the country, alleging he ran to seek refuge from the US because he "was disillusioned at the unequal American society." The North also says he experienced "inhuman maltreatment and racial discrimination within the US Army." The US Department of Defense said it "can't verify the alleged comments," and it's still focused on his return.
👮‍♂️Hong Kong heroin ops: Police in Hong Kong announced Wednesday that four people had been arrested in connection with a drug smuggling operation. The suspects were found to be importing bricks of heroin from Thailand by hiding them inside plaster lion statues. The cops seized over 12 kilograms of suspected heroin and cocaine worth HK$12 million in the sting.
📈Hong Kong population rises: Hong Kong, which saw a population decline during the pandemic because of a massive exodus, saw an increase of 152,000 people in 12 months to June from a year earlier. This is attributed to the ease of COVID-related restrictions, moves to reopen the borders and new schemes introduced by the government to attract more talent. This growth could be great for the city's efforts to revitalize its economy post-pandemic.
👩‍✈️American Airlines to China: Taking advantage of a US-China agreement to increase flights allowed between the nations, American Airlines plans to add more flights to Shanghai next year. The airliner will begin offering daily service between Dallas-Fort Worth International Airport and Shanghai Pudong International in January.
🤑Discounted tix: Cathay Pacific is offering 100,000 discounted economy-class tickets to cities worldwide starting on Thursday. Destinations include Kaohsiung in Taiwan, Tokyo, Seoul, London, Sydney and Chicago, and passengers can travel between January and June. The sale ends August 30, so grab them now!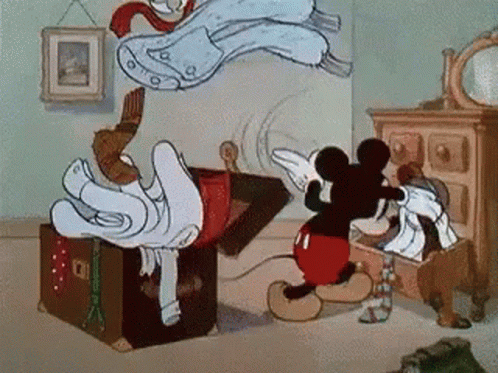 🔎Kenya investigating TikTok: Lawmakers in Kenya are going to be looking into TikTok after a petition demanded it be banned as "inappropriate." Citing a private citizen as the petitioner, one lawmaker called for the investigation, saying the app promotes "violence, explicit sexual content, hate speech, vulgar language and offensive behavior, which is a serious threat to the cultural and religious values of Kenya." And on Wednesday, New York City banned the app on government phones over security concerns.
💻ChatGPT to moderate content?: OpenAI has said its latest AI technology, GPT-4, could help moderate online content. The company has been testing this theory and invited customers to also experiment with it. This could spare human moderators, who often experience trauma doing the job, from the grueling task. The internet sometimes calls for a whole lot of eye bleach, which an AI moderator wouldn't need.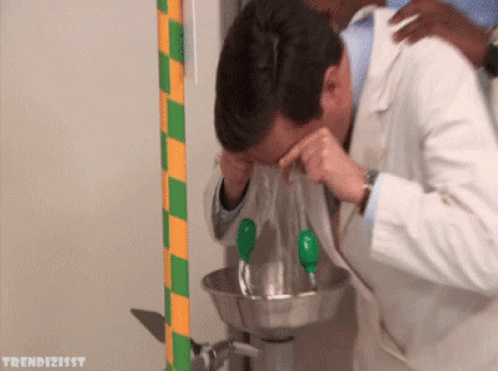 🏈The Blind Side swindle?: Remember that 2009 Sandra Bullock movie "The Blind Side" about a wealthy, white family that adopted a Black high school student out of grinding poverty, only to see him become an NFL football star? Well, the supposed adoptee, Michael Oher, is saying the whole story is a farce, and the family never actually adopted him. He allegedly found out in 2023 that they'd tricked him into signing a conservatorship, and they'd go on to make big bucks off the story when Oher didn't get anything out of it himself. The Tuohy family's lawyer has responded, saying the allegations are false and Oher has attempted a "shakedown" for money against the family before.
⚽England reaches the finals: Australia's "Matildas Mania" has taken a knee after a tense final match. In a historic first for the English women's football team, the Lionesses will be headed to an all-European Women's World Cup final in a match against Spain after beating Australia's Matildas 3-1. They'll be the first English football team to reach a senior final on the world stage since 1966.
🐍That's an interesting tribute: The famed Indiana Jones actor Harrison Ford has a few interesting critters named after him. In his honor, a newly discovered snake species in Peru's Andes mountains has been named Tachymenoides harrisonfordi – but that's not all. Ford also has an ant and a spider named after him. "These scientists keep naming critters after me, but it's always the ones that terrify children," Ford told Conservation International.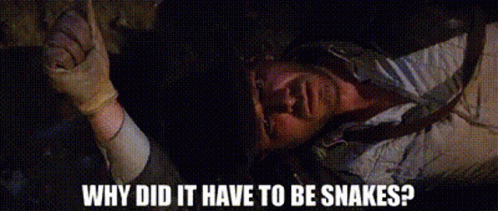 ---
Enjoying our TMS Headlines?
Forward it to a friend! After all, sharing is caring.
Anything else? Hit reply to send us feedback or say hello. We don't bite!
Written and put together by Joey Fung, Vanessa Wolosz and Christine Dulion