Headlines
From China's Zhongzhi's debt woes to a crazy catfish tale – Here are today's Headlines
Be careful who you talk to online, people.
A few minutes every morning is all you need.
Stay up to date on the world's Headlines and Human Stories. It's fun, it's factual, it's fluff-free.
To start off, we're looking into:
Zhongzhi's debt woes
The backstory: Beijing-based Zhongzhi Enterprise Group is one of China's biggest private wealth managers, handling more than 1 trillion yuan (US$137 billion) of assets. It's a "shadow bank," which is essentially a firm that offers some banking-like activities, like lending, but does it outside of the traditional banking system, which is more heavily regulated.
Zhongzhi is a big player in China's US$2.9 trillion trust industry. The thing is, a lot of these trust products managed by Zhongzhi have exposure to the real estate sector and are backed by troubled developers like Country Garden and Evergrande (one of the first major Chinese developers to default on its debts). And last week, three firms said that they'd missed payments from companies linked to Zhongzhi.
The development: Zhongzhi is planning to restructure its debt and has hired accounting firm (one of the Big Four) KPMG to look into its finances, according to people familiar with the matter. Click the link here for more.
Intel's US$5.4 billion deal foiled
The backstory: Last year, US tech giant Intel revealed its plan to acquire Israeli company Tower Semiconductor for US$5.4 billion. Now, Tower isn't just any tech company – it's a major player in the chipmaking world. But, the deal needed several regulators around the world to approve it, including those in China, where Intel does some of its business.
But there's ongoing tech tension between the US and China. And at the heart of this tussle are semiconductors. Intel initially wanted to close the deal by the end of the first quarter this year, but it ended up extending the deadline as it was still waiting on China's regulatory approval.
The development: Intel's US$5.4 billion deal to buy Tower Semiconductor has fallen apart. Intel officially waved the white flag on the deal, saying it couldn't get the green light from all the required regulators "in a timely manner." According to sources familiar with the matter, Reuters says that Intel couldn't get a thumbs-up from China before a crucial deadline. Click the link here for more.
Binance-SEC legal saga
The backstory: The US Securities and Exchange Commission (SEC) has been trying to regulate cryptocurrency. The SEC thinks crypto should be held to the same standards as securities like stocks and bonds. But many crypto companies disagree and argue that their products are different and should be governed by new regulations tailored to the crypto space. This has led to many crypto companies not registering with the regulator, which is a must if you're dealing in securities.
More recently: In June, the SEC took Binance and its CEO Changpeng Zhao to court, accusing them of a tangled "web of deception." According to the SEC, the company encouraged US customers to trade on its unregulated international platform, mingled investor funds with its own reserves and essentially broke securities laws.
The development: Binance has filed for a protective court order against the regulator. It says the SEC's been demanding too much info, and it's given it enough already. Click the link here for more on this development.
To end, we'll look into:
Women in Afghanistan
The US and NATO pulled most troops out of Afghanistan during the summer of 2021, building on former US President Trump's arrangement to end with war with the Taliban. In mid-August 2021, it became clear that the Taliban had become able to reclaim power and re-establish itself within the government there.
"We are going to allow women to study and work within our framework. Women are going to be very active in our society," the Taliban had said quickly after seizing power on August 15, 2021.
But by that September, girls were banned from attending high schools, and female staff from those schools were also told to stay home. A Taliban spokesman explained, "We will open schools for girls across the country. We are working to improve the security situation." That hasn't happened. In 2022, women were also banned from universities, public spaces and even working with NGOs in the country (including the UN). Click the link here for more on the state of Afghan women.
In other news ...
🔢Numbers:
📉Market snapshot and key quotes:
In the US: US stocks took a hit on Thursday as investors examined recent earnings and economic data.
In Hong Kong: Hong Kong stocks also dipped slightly, weighed down by concerns about China's economy and the potential Fed rate increase.
📊Top gainers/losers and company news:
In the US: Networking company Cisco Systems jumped over 3%, driven by better-than-expected quarterly earnings.
Retail giant Walmart saw a drop of over 2%, despite exceeding expectations for earnings and revenue in the fiscal Q2.
In Hong Kong: PC manufacturer Lenovo dropped 3% as its revenue for the June 30 quarter dropped by 24% compared to last year, and net shareholder income took a 66% hit.
👀The numbers everyone is watching:
In the US: The week ending on August 12 brought a drop in jobless claims, with the numbers slightly below Dow Jones' predictions.
📅To check out our economic calendar for this week, click here.
More headlines ...
🚒Canada evacuates entire city: Yellowknife, the capital of Canada's Northwest Territories, is directly in the path of wildfires spreading across the region. As firefighters worked to prevent the fires from reaching the city on Thursday, all of its 20,000 residents were evacuating by car and plane to get out of harm's way. Since late April, more than 1,000 wildfires have scorched across the country, exacerbated by the effects of climate change, according to experts.
🔥Canary Islands wildfire: On Wednesday, a wildfire broke out in a national park on the Spanish island of Tenerife, and firefighters were struggling to control the blaze on Thursday, with temps expected to go up this weekend and potentially make it worse. Authorities evacuated nearly 4,500 people. Last week, a heat wave in the Canary Islands left them hot and dry, making conditions riskier for fire outbreaks.
⛵Migrant boat disaster: A boat disaster off Cape Verde, West Africa, has left at least 60 migrants thought to be dead, with seven confirmed dead, according to the International Organization on Migration (IOM). The IOM said there were 101 people on the boat when it happened, and 38 people, including four kids, had been rescued. They aren't sure what caused the disaster, but they say the boat left the coast of Senegal on July 10 and was rescued on August 15.
✈Malaysia plane crash: A plane with eight people on board crashed onto a highway near Shah Alam in Malaysia on Thursday, killing everyone on board and two people on the ground. One of the people on the ground was driving a car, and the other was a motorcyclist. Both were hit by the plane when it crashed.
💣Israel's missile defense deal with Germany: Israel and the US jointly make the Arrow 3 missile defense system, which is designed to shoot down ballistic missiles above the Earth's atmosphere. On Thursday, Israel said the US had approved the country's biggest military deal, worth US$3.5 billion, to sell the system to Germany, which is looking to boost NATO's air defenses in Europe following Russia's invasion of Ukraine. "75 years ago, the Jewish people were crushed to ashes in Nazi Germany," Israel's PM Netanyahu said in a statement. "75 years later, the Jewish state gives Germany, another Germany, tools to defend itself … What a historic turning point."
✂H&M cuts ties with Myanmar: Fast-fashion retailer H&M told Reuters on Thursday that it plans to "phase out" sourcing from Myanmar, which has been accused of increasing labor abuses in clothing factories. H&M is the latest in a string of retailers to cut ties with the country, including Zara owner Inditex, Primark and Marks & Spencer.
🤑Huge money laundering bust: On Wednesday, Singapore charged 10 people, nationals from China, Cyprus and Turkey, in one of its biggest money laundering and forgery cases involving about S$1 billion (US$736 million) worth of properties, luxury cars, cash and other assets. On August 15, authorities raided several high-end bungalows and condominiums, where the suspects were arrested. The investigation is still ongoing, and eight others are currently wanted in connection with the crimes.
🏦Evergrande bankruptcy: China's giant property developer Evergrande was one of the first to default in 2021 on its debts, setting off the country's real estate slump, and it's been working for months to wrap up an offshore debt restructuring plan. On Thursday, the firm filed for Chapter 15 bankruptcy in New York, which protects its US assets from creditors while it finishes working on the restructuring move.
🐔Tyson to sell China poultry biz: US meat and processed food maker Tyson Foods has a poultry business in China with annual sales of about US$1.1 billion. The company has been looking to cut costs after disappointing third-quarter revenue, and now it's reportedly selling its Chinese poultry operations. Tyson has hired Goldman Sachs to advise on the sale, which is still in the early stages, so it's unclear what kind of valuation Tyson is seeking.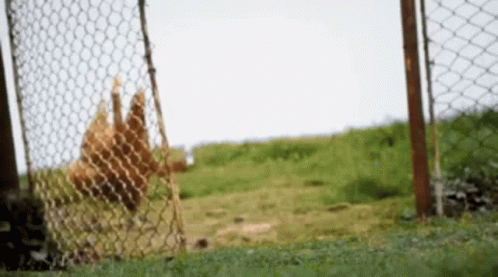 🛤Gotthard Base Tunnel closes: On Wednesday, Swiss rail authorities said the Gotthard Base Tunnel needed repairs after 16 cars had jumped the tracks last Thursday in a derailment. The tunnel is the world's deepest and longest rail tunnel, and it'll be closed for several months while it's being fixed. No one was injured in the derailment, thankfully.
👶Hong Kong proposes new fertility policies: Hong Kong's population has been seeing a declining birth rate, with the city's Family Planning Association warning last week that childless couples in Hong Kong had reached an "alarming" level, with the average number of kids per couple dropping to a record low of 0.9. Now, one of the city's top advisors, Regina Ip Lau Suk-yee, has proposed that the government revise its surrogacy policies, provide subsidies to women using assisted reproductive technology and lengthen the permitted time eggs, sperm and embryos can be stored from 10 to 55 years. The proposal was part of the New People's Party submissions to Chief Executive John Lee before he gives his second policy address.
📄Germany moves to legalize it: Germany's cabinet passed a bill on Wednesday to legalize recreational marijuana use and cultivation. If the bill passes Parliament, it will allow adults to have up to 25 grams of weed, grow up to three plants and join non-profit cannabis clubs of up to 500 members. Cannabis is already legal for some medicinal use in the country.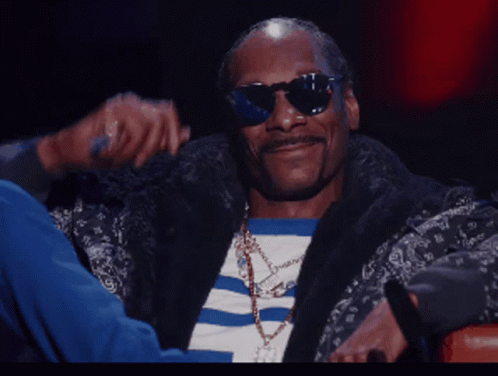 🚴‍♂️Peloton as a work perk?: Fitness company Peloton is well-known for selling upscale home gym equipment, and now it's looking to expand into the workplace. The company's going after small and mid-size business clients to make it easier for them to offer Peloton services to employees and customers in an initiative called Peloton for Business. It wants to expand in seven areas – hotels, corporate wellness, apartment buildings, education, health care and neighborhood gyms.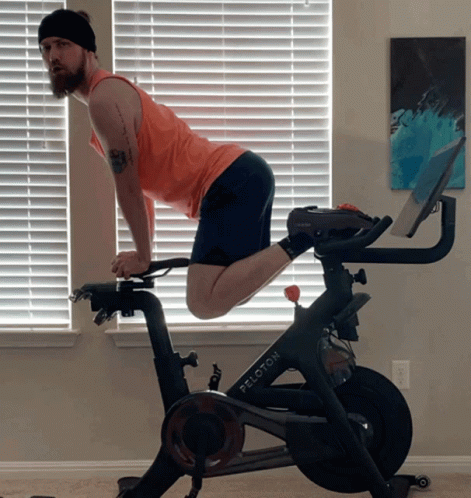 💔Britney Spears divorcing: Britney Spears and Sam Asghari are divorcing after 14 months of marriage, according to a report from TMZ. Sources say Asghari suspected Spears of cheating, and another source told People he'd filed for divorce on Wednesday. The couple married last June, and Asghari had been a big public supporter of Spears during her conservatorship battle.
💻Oh, Billy: According to the YouTube series "Catfished," a woman from the US left her husband when she met someone online who she thought was "Stranger Things" star Dacre Montgomery. She says she "connected" with them online, falling in love, only to find out she was being catfished after forking over about US$10,000. She says the scammer, claiming to be the actor that portrayed Billy Hargrove on the cult-hit series "Stranger Things," said he ("Montgomery") was on the edge of breaking up with his controlling model girlfriend Liv Pollock and that she controlled his bank accounts, prompting the woman to send him money for over a year. Be careful who you talk to online, people.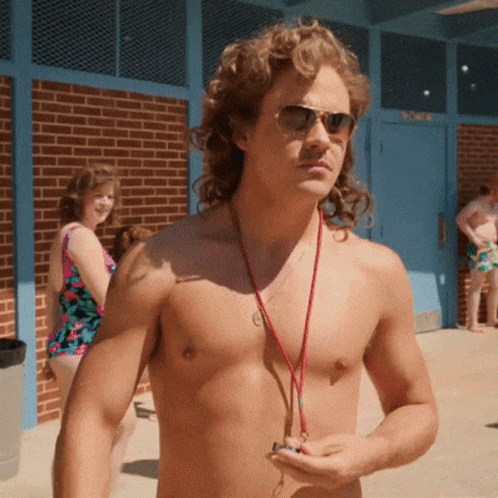 ---
Enjoying our TMS Headlines?
Forward it to a friend! After all, sharing is caring.
Anything else? Hit reply to send us feedback or say hello. We don't bite!
Written and put together by Joey Fung, Vanessa Wolosz and Christine Dulion