Headlines
From the Bucherer handover to Rolex to LinkedIn becoming cool – Here are today's Headlines
A few minutes every morning is all you need.
Stay up to date on the world's Headlines and Human Stories. It's fun, it's factual, it's fluff-free.
To start off, we're looking into:
Bucherer's legacy transition
The backstory: Back in the late 1800s, the Swiss luxury brand Bucherer was born from the vision of entrepreneur Carl-Friedrich Bucherer and his wife Luise. As time marched on, their sons stepped into the business. Around then, Bucherer partnered up with Rolex founder Hans Wilsdorf, giving Rolex watches a major boost. Zoom in to 1977, Jörg Bucherer, the third-generation leader, took the reins. Under his guidance, Bucherer went global, setting up shops in places like Austria and Germany, Paris, London and the US.
The development: And then, out of the blue, the 87-year-old Swiss billionaire Bucherer announced his sale this month of the company he had carried forward for so long. It was a surprise because the Bucherer family had tightly held the reins for ages. Why's it making waves? Well, Bucherer doesn't have any direct successors.
Now, the Bucherer legacy, stretching across generations and continents, is starting a new chapter with Rolex taking over. Click the link here for more.
Spanish soccer kissgate
The backstory: Earlier this month at the Women's World Cup final in Sydney, Spain won against England. But this victory was hijacked by a gesture that's still making waves around the world. Luis Rubiales, the head of the Royal Spanish Football Federation (RFEF), kissed player Jenni Hermoso on the lips during the official post-match ceremony. It was caught on camera, and social media exploded with criticism.
More recently: Last Friday, Hermoso, her cup-winning teammates and other team members said they won't participate in international matches as long as Rubiales remains at the RFEF helm. So far, around 81 players have threatened to boycott. Also, 11 members of the coaching staff have resigned.
The development: On Saturday, FIFA hit Rubiales with a temporary suspension as it investigates the incident. This means he's out of the football scene for 90 days. The Spanish government is also investigating and has begun legal proceedings to suspend him. Click the link here for more.
British Museum theft
The backstory: There's a 1963 UK law that makes it illegal to return items in the British Museum to the countries they came from. It's become a big international issue, with countries like Nigeria and Greece trying to get cultural treasures back into their own hands. One of the major reasons institutions have given for keeping these artifacts is that they're able to protect and care for these objects better than their home countries can.
More recently: In 2021, the British Museum was alerted that part of its collection had been stolen or was at least missing after a gems dealer bought a gem suspected to be stolen on eBay. And then, British-Danish art historian and dealer Ittai Gradel reported seeing some strange objects up for auction on eBay that seemed to be part of a collection donated to the museum over 200 years ago in 1814.  At the time, the museum shrugged it off, saying everything was "accounted for."
The development: Now the stolen items situation is really blowing up and the director's resigned. Click the link here for more.
To end, we'll look into:
The LinkedIn Renaissance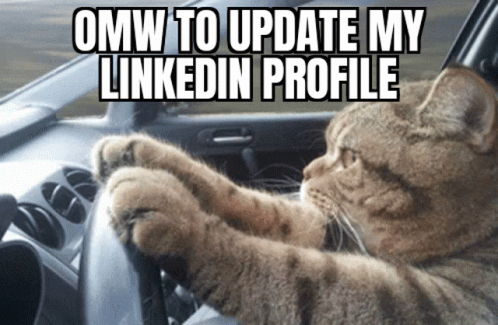 Social media used to be where we'd all go to check out what's going on in the world. Now, social platforms like Facebook, Instagram, TikTok and especially X (formerly Twitter) have been making the headlines lately. Meta launching its Threads network as an extension of Instagram, state censorship actions over TikTok and the potential Elon Musk vs. Mark Zuckerberg cage fight have been in the news cycle a lot over the past few months. And, at this point, articles with titles like "Elon Musk makes another annoying change to X" are everywhere.
It's all a bit exhausting. Is there anywhere to social network in peace? Apparently, LinkedIn might be the answer.
Launched about 20 years ago, LinkedIn is a social site for professional networking and career development. Users can connect with coworkers, friends and others, and organizations can update their audiences on relevant internal developments. There's even a job board feature. But is LinkedIn cool now? Click the link here for more.
In other news ...
🔬Prigozhin confirmed dead: Last week, Wagner mercenary group boss Yevgeny Prigozhin was on the manifest of a crashed plane, and it seemed like he had probably died in the accident. On Sunday, Russian officials confirmed that Prigozhin was dead through "genetic testing" of the crash site. Those investigators didn't offer an explanation for what caused the plane to go down, but international speculation is still swirling that the crash was a Kremlin-backed hit.
🧪Fukushima water tested: After months of controversy over the plan, Japan began releasing treated, diluted wastewater from the Fukushima nuclear power plant into the Pacific Ocean last week. Even with neighboring countries criticizing the move (and some of them banning Japanese seafood imports), the first release was successful. Now, recent seawater samples have been fully tested, and they've come back with no detectable radioactivity, showing the wastewater release to be safe so far. The plant's operator said it will continue daily testing for at least a month.
📄Niger junta coup developments: At the end of July, a military junta coup in Niger pushed aside the democratically elected government, and neighboring countries in the ECOWAS bloc warned that they might use military action to reinstate the president. On Thursday, the foreign ministers of Niger, alongside Mali and Burkina Faso (both also run by military juntas that seized power through coups), announced a military alliance to protect Niger against foreign intervention. The next day, Niger's junta expelled the French ambassador, as relations between the two countries ( Niger is a former French colony) have gotten worse since the coup.
✈North Korea allows citizens to return post-COVID: During the past few years since COVID rocked the world, North Korea hasn't allowed foreign nationals to return because of strict border restrictions related to the pandemic. On Sunday, North Korean state media reported that those restrictions would be lifted to allow citizens back into the country for the first time in over three years.
📢Anti-government protests in Syria: Over a week ago, protests began in Syria after fuel subsidies were ended by the government, raising the price of petrol for the average person. These protests have targeted Syrian President Bashar al-Assad's government, with people demonstrating in different towns across the Daraa and Sweida provinces.
🤝China and India make border agreement: Tensions between India and China have gotten worse over the past three years, and one reason for this is a border dispute. But at the BRICS conference last week, both Indian Prime Minister Narendra Modi and Chinese President Xi Jinping talked on the sidelines, agreeing to improve efforts to de-escalate border tensions and work toward disengaging the troops on the border.
📩Zimbabwe president re-elected: Zimbabwe just held a presidential election, and incumbent President Emmerson Mnangagwa was announced the winner on Saturday. Many people have been questioning the results, though, with two observers' groups saying that police raided their data centers and arrested staff and volunteers, meaning that they weren't able to verify the results independently. On Sunday, Mnangagwa invited critics to bring their fraud complaints to court.
🧠AI-powered brain implants: Some people who've had certain illnesses and injuries can lose the ability to communicate via speech effectively, but new AI-powered brain implants could be helping them talk again. After volunteering to receive brain implants, two women (one with ALS and the other who suffered a stroke) are trying out this tech. Two papers published in the journal Nature show it's been pretty effective so far – it's able to translate neural activity associated with the facial movements needed for talking to push out words at a quick rate of 62 and 78 words per minute, respectively.
💻GTA VI hacker: The Grand Theft Auto VI videogame isn't out yet, but its release is highly anticipated. Well, 18-year-old Arion Kurtaj, a member of the Lapsus$ hacking group, was out on bail for allegedly hacking NVIDIA and other big companies when he infiltrated Rockstar Games, stealing clips of the game and leaking them online. He was banned from internet access at the time, but he got into the network while staying in a UK Travelodge hotel using just an Amazon Fire TV stick, a smartphone, a keyboard and a mouse. He was rearrested and is being detained until his trial.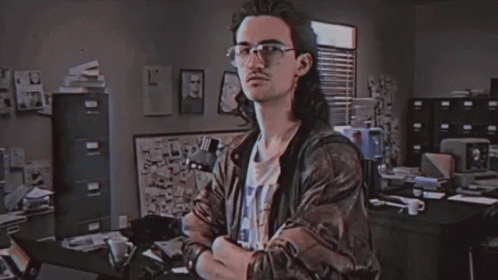 🎬"Dune: Part Two" release delayed: With Hollywood writing and acting strikes still going strong, it's difficult to do all the things studios usually do to market a movie, like have the actors go on press tours or attend premieres. "Dune: Part Two" was supposed to be one of the biggest releases of the year, initially scheduled to come out in November. But because of all of these strike complications, the release has now been pushed back to March 2024.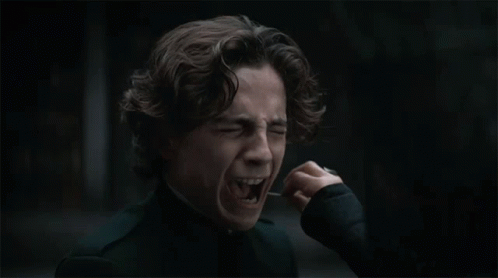 ---
Enjoying our TMS Headlines?
Forward it to a friend! After all, sharing is caring.
Anything else? Hit reply to send us feedback or say hello. We don't bite!
Written and put together by Joey Fung, Vanessa Wolosz and Christine Dulion