Headlines
From the EU's Digital Services Act to arson arrests in Greece – Here are today's Headlines
The European Union (EU) has been taking center stage in the world of tech regulations.
A few minutes every morning is all you need.
Stay up to date on the world's Headlines and Human Stories. It's fun, it's factual, it's fluff-free.
To start off, we're looking into:
EU's Digital Services Act
The backstory: The European Union (EU) has been taking center stage in the world of tech regulations. For example, it's rolling out acts like the Digital Markets Act and AI Act to set global benchmarks. One of its main moves is the Digital Services Act (DSA), which is meant to make the online space safer and regulate harmful stuff – whether it's illegal content like defamation or hate speech or tactics that violate user privacy rights. The act is all about protecting the fundamental rights of Europeans while still preserving things like free speech.
The development: The EU's DSA officially kicked in last Friday, meaning big players like Meta's Facebook and Instagram, Apple's App Store and a handful of Google services are in the spotlight. They're under a bunch of new obligations in the EU. For one, they need to crack down on spreading harmful content. And they've got to rein in certain methods they use to target users. They also need to share some of their data with regulators and researchers. Click the link here for more on how tech giants are being affected.
Xiaomi gets EV greenlight
The backstory: China's auto industry has been facing a bit of a squeeze. Overcapacity and not-so-strong demand have led to intense competition in a price war that's hit automakers' bottom lines. Last year, the nation's EV sales shot up by 87% compared to 2021. But from January to May this year, the growth rate hit the brakes at 41%, way lower than the 120% speed it was going at the same time last year.
In a bold move, Xiaomi, a major player in the smartphone market, is entering the EV sector. CEO Lei Jun announced this back in 2021, saying it'd be his last big business project. But, it still needed approval from China's state planner before it could start making EVs in the market.
The development: Xiaomi has reportedly gotten a nod from China's National Development and Reform Commission (NDRC) to go ahead with its EV manufacturing plans. This is big news and a major step towards making its own cars by next year. Click the link here for more.
Greek wildfires lead to arrests
The backstory: In July, parts of Europe experienced a long, intense heat wave, and wildfires cropped up in a way they never had before, especially in Greece. The wildfires in the country really kicked off in mid-July, but they're still going strong. One in Greece's northeast is the largest ever recorded in recorded EU history. The combination of strong winds and hot, dry weather has allowed these fires to burn up over 730 square kilometers. As they continue to burn, officials have said that they've been doing everything possible with limited resources, accusing a string of arsonists of triggering some of these episodes.
The development: On Thursday, Civil Protection Minister Vassilis Kikilias hosted an emergency briefing where he called out "arsonist scum" for threatening the lives of people, animals and nature's ecosystems. Government spokesperson Pavlos Marinakis said that, so far, Greece has made 140 wildfire-related arrests, and 79 of those were related to arson. Click the link here for more.
To end, we'll look into:
Solving the Y chromosome
Here's a quick throwback biology lesson – humans typically have 46 chromosomes, which store genetic info in our cells. Sex is (mostly) determined in humans through the X and Y chromosomes. Traditionally, it's believed that there were two possible combinations, XX (female) and XY (male). As scientists continue to research chromosomes and sex, they've accepted that things aren't quite that black and white. For some people, their sex chromosomes may say one thing, but their sexual anatomy is actually completely different.
Genetic science teams have been trying to figure out the Y's origins in evolution, how it affects male fertility and how it's linked to certain diseases. For over 20 years, they've been working on sequencing the Y chromosome. In fact, every human chromosome except the Y had been fully mapped by 2022.
But, finally, researchers have mapped out the Y chromosome. Click the link here for more on this discovery.
In other news ...
🔢Numbers:
📉Market snapshot and key quotes:
In the US: US stocks began the last week of August on a strong note, showing gains in the market, especially as tech stocks worked to recoup losses.
In Hong Kong: Hong Kong stocks closed positively on Monday as the Chinese government's reduction in stamp duty on stock trades boosted sentiment and the US Fed said it would be cautious about future rate hikes.
📊Top gainers/losers and company news:
In the US: Meta and Nvidia jumped over 1.6%, while Apple saw a nearly 1% gain.
3M gained over 5% due to Bloomberg's report of the company's intent to settle lawsuits related to alleged earplug defects.
In Hong Kong: China's Evergrande plummeted nearly 80% after resuming trading following a 17-month suspension.
👀The numbers everyone is watching:
In the US: This week's data includes US consumer confidence, GDP, inventories and home sales and US job reports.
In Hong Kong: China will share its manufacturing and non-manufacturing PMI data on Thursday, along with the Caixin manufacturing PMI on Friday.
📅To check out our economic calendar for this week, click here.
More headlines ...
🗺Ukraine says it retook southern village: Ukraine's counteroffensive has been ongoing for a few months, but its progress in recapturing occupied land has seemed slow. But, last week, the Ukrainian military said it had raised the national flag in a small, strategic village Russia had occupied called Robotyne. On Monday, Ukraine officially said it had liberated the area and will continue attempting to move south.
🚫France bans abayas in school: France has a recent history of banning religious signs in specific public settings with the idea of promoting secularism and equality, but these moves have often been seen as quashing religious freedom and even Islamophobic (like when it banned headscarves in school in 2004 and full-face veils in public in 2010). On Sunday, the French education minister announced that students won't be allowed to wear the abaya, a long robe often worn by Muslim women, in public schools starting this year.
🧕Taliban bans women from national park: Band-e-Amir is a popular national park in Afghanistan known for its mineral-rich deep blue lakes. As the ruling Taliban continues to make new rules, though, women have been restricted from more and more public spaces, from gyms to swimming pools to universities. Now, women are being banned from Band-e-Amir because the Vice and Virtue Ministry says they haven't been properly wearing their mandated hijabs. "Going sightseeing is not a must for women," said Minister Mohammad Khalid Hanafi.
😎French ambassador stays in Niger: Yesterday, we reported that the junta that overthrew the government in Niger told the French ambassador to leave the country last Friday – giving him 48 hours to get out. Well, French President Emmanuel Macron said that the ambassador, Sylvain Itte, is sticking it out there. On Monday, the EU expressed its "full support" for Itte remaining at his post.
💬Pope Francis criticized for comments on Russia: With the war in Ukraine, Russian President Putin has justified the invasion with a narrative of the Russian Empire from the 18th century, and especially of Peter the Great, the first "Emperor of all Russia." Last Friday, Pope Francis spoke to Catholic Russian youth over a video call and told them in Italian: 'You are the heirs of the great mother Russia. Go forward." Now, he's being criticized for these words by some, who are pointing out their imperialist meanings. Ukraine called the comments "deeply regrettable."
📞Japan complains about harassment from China: China and Japan have been at odds lately over Japan's decision to release wastewater from the Fukushima nuclear power plant into the Pacific Ocean, with China banning seafood imports from the country last week. On Monday, Japan reported getting a ton of "extremely regrettable" harassment phone calls that it believes are coming from people in China. But the Chinese embassy in Japan is saying it's been getting harassing phone calls, too – from Japan. Japan's Foreign Ministry also issued a travel advisory on Sunday warning citizens to be extra careful in China to avoid harassment and to not draw attention to themselves by speaking too loudly in Japanese.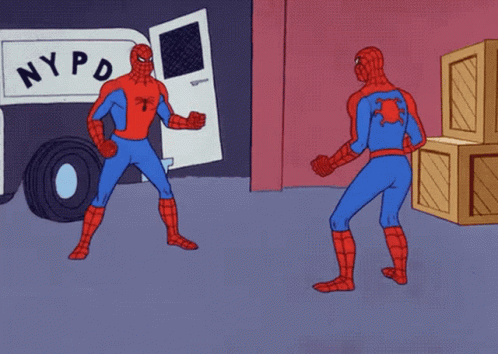 🤝Raimondo's China visit: China and the US have been trying to mend their strained ties in the past few months, and different officials from both have been speaking to see where the two countries can work together. On Monday, US Commerce Secretary Gina Raimondo opened three days of economic talks with Chinese officials in Beijing, where she said she hopes to work on stabilizing their economic relationship. She also met with Chinese Commerce Minister Wang Wentao. China also confirmed that a Japanese party leader's visit has been called off amid the heightened tensions.
🧪China scraps COVID tests: Starting Wednesday, China will no longer require negative COVID test results for people traveling into the country. On Monday, China's foreign ministry spokesperson Wang Wenbin announced that no health declaration will be required after three years of strict COVID restrictions.
🐬Porpoise carcass found in Hong Kong: Last month, a Bryde's whale was spotted in Sai Kung and eventually was found to have been killed, raising calls for the government to do more to protect marine animals in Hong Kong waters. There's a species of marine mammal called the finless porpoise, which is considered "vulnerable," and one of these was found dead in Hong Kong waters on Sunday morning, the 23rd case of a marine mammal corpse being found in the city's waters just this year. The animal was taken for further examination and a necropsy.
📈Sugar prices spike: India has tightened rice exports recently to tackle rising domestic prices. This has caused global concerns over rice supplies since it's one of the biggest rice exporters in the world. Now, raw sugar prices are headed for their highest closing price in two months over similar worries that India will limit exports for the season starting in October. India is the second-biggest shipper of sugar.
💻Elon Musk disses LinkedIn: Remember how yesterday we were covering the increase of LinkedIn posts, suggesting it might even be the cool place to social network these days? Well, apparently, X owner Elon Musk disagrees. Over the weekend, he said the "cringe level" on LinkedIn is so high that he's creating his own competitor (surprise, surprise) called X Hiring. It'll charge verified organizations a fee to post jobs. At least we don't have to see him dance.
🤑Goldman Sachs to sell off unit: In 2019, Goldman Sachs began trying to build out a financial management unit, acquiring United Capital Financial Partners. But now, the firm is looking to unload ventures associated with its retail banking plan, which hasn't been doing too well. On Monday, Goldman Sachs announced it would sell the personal financial management unit to competitor Creative Planning.
🤖DoorDash introduces AI feature: Hate talking to real people when you want to call to order some grub? DoorDash, a food delivery service similar to UberEats and FoodPanda, may have solved the problem with a new voice ordering AI feature. Now, restaurants can have AI take phone calls and record customer orders, with live agents available in case of complications. So far, this service is only available on a limited basis. But DoorDash isn't the only one incorporating AI into its food services. Many restaurants are trying AI chatbots to help at the drive-thru, and Hong Kong and China have made headlines with some restaurants featuring AI-powered robots.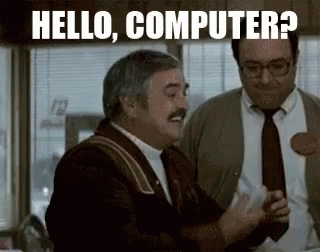 ---
Enjoying our TMS Headlines?
Forward it to a friend! After all, sharing is caring.
Anything else? Hit reply to send us feedback or say hello. We don't bite!
Written and put together by Joey Fung, Vanessa Wolosz and Christine Dulion