Headlines
From US-China economic talks to parasitic brain worms – Here are today's Headlines
Tensions between China and the US have been escalating, driven by a series of issues.
A few minutes every morning is all you need.
Stay up to date on the world's Headlines and Human Stories. It's fun, it's factual, it's fluff-free.
To start off, we're looking into:
Raimondo's Beijing trip
The backstory: Tensions between China and the US have been escalating, driven by a series of issues. On top of this, there's China's slowing economy. So, to give the economy a boost, China has been looking for more foreign investment.
The development: This week, US Commerce Secretary Gina Raimondo visited Beijing. Following conversations with Chinese Commerce Minister Wang Wentao, both sides agreed to improve communication and cooperation between their economies. The goal is to build a stronger economic relationship, recognizing how important this is on a global scale.
A tangible outcome from these talks is the establishment of a commercial issues working group that will bring together officials and business representatives from both countries to come up with solutions when it comes to trade and investment hiccups. Both countries also promised to share info about enforcing export controls. Click the link here for more on these talks.
Evergrande's stock dive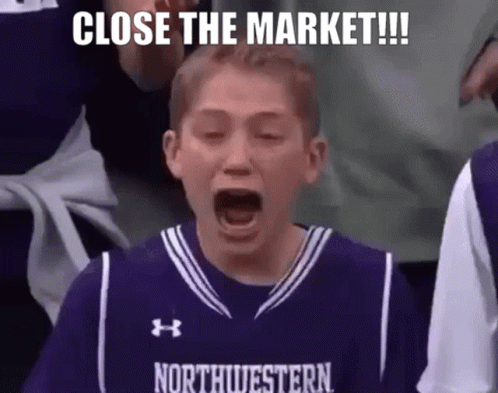 The backstory: Late in 2021, a crisis started brewing in China's property market, and Evergrande, a once-powerful real estate player, found itself at the center of the storm. This crisis brought loan defaults, stalled projects and unpaid suppliers, shaking up the world's second-largest economy, which gets a big chunk of its GDP from the real estate sector.
More recently: Evergrande was weighed down by a debt of over US$300 billion, tied up in complex bonds and financial obligations, which it defaulted on in 2021. Now, the company's in talks with creditors to figure out how to restructure its debt after posting US$81 billion in losses over two years.
The development: Evergrande's rollercoaster journey continues with a bold move back into trading after a 17-month suspension. The result? A 79% plunge caused shares to close at HK$0.35 on Monday. In terms of value, that's a drop from HK$21.8 billion (US$2.78 billion) to just HK$4.6 billion (US$586.29 million). Click the link here for more on the latest developments.
Money reward for young brides
The backstory: For the first time in 60 years, China's population is shrinking. It's estimated that, in 2022, the country's fertility rate dropped to a record low of 1.09 (The average replacement level fertility in developing countries is 2.1, which is what a population needs to replace itself from one generation to the next). It's predicted to lose almost half of its population by 2100.
More recently: China's well-known one-child policy officially ended at the beginning of 2016, and all couples could have three children by 2021. But fertility levels haven't bounced back. The number of couples getting married has also started to fall. On top of all this, China's population is aging, so the whole thing could lead to a demographic crisis in the future.
The development: Last Thursday, the county of Changshan in eastern China posted an interesting offer on its official WeChat account. It's now offering couples 1,000 yuan (US$137) as a "reward" if they get married when the bride is 25 or younger. Click the link here for more on this new incentive.
---
It's official – we're now TMS.
You've known us as The Millennial Source, TheMilSource, TMS, and, well, we're still the same dedicated team you've gotten to know so well by all those names. But from now on, we'll be going by just TMS – a name that better represents our next chapter and is more inclusive of the younger members of our audiences who also read and love our stories.
TMS was born around three years ago in the depths of COVID with a purpose: to make it easier for younger generations to learn about the world.
Today, we're a small but mighty team, working day in and day out to make sure our community has the best reader experience. That includes Headlines and Human Stories delivered straight to you from Monday to Sunday.
Whether it's a high school student in New Zealand, an exec at a Japanese conglomerate, the pilot at Cathay Pacific or a university student in Hong Kong – as we've grown, we've witnessed the various reactions and responses to our product, and from there, we've evolved accordingly as best we can.
A heap of energy, love, and investment has gone into the evolution of TMS, and this new chapter is only possible because of each and every one of you.
Read the full announcement here.
---
To end, we'll look into:
UN peacekeepers begin leaving Mali
At the end of June, the UN announced it would be evacuating its force of nearly 13,000 peacekeepers from the West African country of Mali.
In 2013, the UN launched the MINUSMA mission in response to terrorist and militant groups getting control over parts of the country. Separatist rebels and Islamist fighters joined to capture northern Mali to establish a completely separate state. But they've continued on their campaign taking over more territory, killing thousands and displacing tens of thousands from their homes.
This past June, Mali's ruling junta asked MINUSMA to leave "without delay." The UN Security Council put the decision to a vote, with the countries in the council deciding to end the mission, considered the deadliest peacekeeping mission in the world, by the end of the year.
On Monday, the UN began to evacuate Mali. But the whole process is really complicated. Click the link here for more.
In other news ...
🔢Numbers:
📉Market snapshot and key quotes:
In the US: US stocks jumped on Tuesday, with a noticeable uptick in the tech sector as new data suggested the labor market was cooling ahead of a jobs report later this week.
In Hong Kong: Hong Kong stocks rode the wave of global market optimism on Tuesday, moving in sync with the positive sentiment. All eyes were on the horizon for the upcoming US inflation and job data.
📊Top gainers/losers and company news:
In the US: Tech stocks were seeing a rebound from recent losses. Chipmaker Nvidia soared over 4%, taking the lead. Other tech giants like Meta Platforms (2.7%), Tesla (7.7%), Apple (2.2%) and Microsoft (1.5%) all saw gains.
Best Buy shot up by nearly 4% after the company's better-than-expected earnings.
In Hong Kong: China Evergrande's roller-coaster ride continued as the developer dropped over 14% on Tuesday. This slump followed a nearly 80% fall just the day before.
👀The numbers everyone is watching:
In the US: This week's data includes US GDP, inventories and home sales and US job reports.
In Hong Kong: China will share its manufacturing and non-manufacturing PMI data on Thursday, along with the Caixin manufacturing PMI on Friday.
📅To check out our economic calendar for this week, click here.
More headlines ...
😡China and Japan tensions rise: Following Japan's decision to release wastewater from the Fukushima nuclear power plant into the Pacific Ocean, its relationship with China has become more strained – with China even banning Japanese seafood imports. Yesterday, we reported that both countries blamed each other for harassing phone calls. On Tuesday, authorities said someone threw a brick through the window of Japan's embassy in Beijing. The country said it may take World Trade Organization action against its neighbor over the seafood ban.
👩‍⚖️Imran Khan conviction suspended by court: In April 2022, Pakistani PM Imran Khan was ousted after a vote of confidence and has since been accused of corruption crimes, which he and his lawyers argue are all politically motivated. Earlier this month, Khan was sentenced to three years in prison after being convicted of selling state gifts while he was in office, and the Election Commission also barred him from contesting elections for five years. On Tuesday, a court suspended this sentence for corruption charges, but Khan is still being held on another case.
💻Meta takes down disinformation campaign: On Tuesday, Meta said it had disrupted a disinformation campaign linked to people linked to Chinese law enforcement. The company removed more than 7,700 accounts and 930 pages on Facebook associated with the campaign. Meta also said it had disrupted other operations and published a detailed analysis of a Russian disinformation campaign it found just before the start of the Ukraine-Russia war.
💬Israel and Libya secret meeting: Libya supports Palestine and doesn't recognize the state of Israel. Last week, Libyan Foreign Minister Najla Mangoush met secretly with Israeli Foreign Minister Eli Cohen in Italy, reportedly the first-ever meeting between diplomats from the two countries. Israel revealed the meeting on Sunday, and Mangoush fled to Turkey following the announcement. Libya's PM suspended Mangoush from her role on Monday and referred her for an investigation. Now, protests are erupting in Libya over the meeting.
👮‍♀️Germany arrests suspected drone supplier: Germany is a major supporter of Ukraine in the war with Russia. In March, Germany arrested a Russian-German dual citizen suspected of sending drone-related tech to Russia. But, on Monday, his municipal arrest warrant was replaced by one from Germany's Supreme Court, and he's now dealing with allegations of violating the country's foreign trade act several times.
💼Putin to visit China: In the first foreign trip since his international arrest warrant was issued, Russian President Putin has agreed to attend the Belt and Road Forum in China in October. According to insiders, The Kremlin is preparing for his visit, which will be the first time he's been to China since last February, a few weeks before he ordered the invasion of Ukraine.
🤝Biden to visit Vietnam: The US is currently working on building up its relationships with countries in Southeast Asia. Even though the US and Vietnam have a complicated history, and the US has criticized the Vietnamese government for its human rights record, US President Joe Biden just confirmed a future visit to Hanoi. He'll be going next month to speak with the country's leaders after attending the G20 summit in India.
🧓Air pollution reduces life expectancy: South Asia has some of the world's worst air pollution. On Tuesday, a new report said that rising air pollution in the region can cut life expectancy by over five years per person. The report stresses the need for governments to release air quality data and work to reduce pollution as China has in the past decade (it's successfully reduced pollution by 42.3% from 2013 to 2021).
🌀Typhoon Saola: Super Typhoon Saola is nearing Hong Kong, and the city's getting pummeled by rain. Authorities aren't sure of its movement just yet as it might interact with Tropical Storm Haikui south of Okinawa, so they are preparing to put out a warning later this week when there's more info. We'll keep you posted.
🏢Amazon CEO comments on remote work: Companies worldwide are trying to figure out how to get workers back into the office and if that's even necessary or beneficial. Amazon has been pushing for employees to come back into its offices. Insider got its hands on a recording of Amazon CEO Andy Jassy telling workers last month that: "It's past the time to disagree and commit. ... If you can't disagree and commit ... it's probably not going to work out for you at Amazon because we are going back to the office at least three days a week."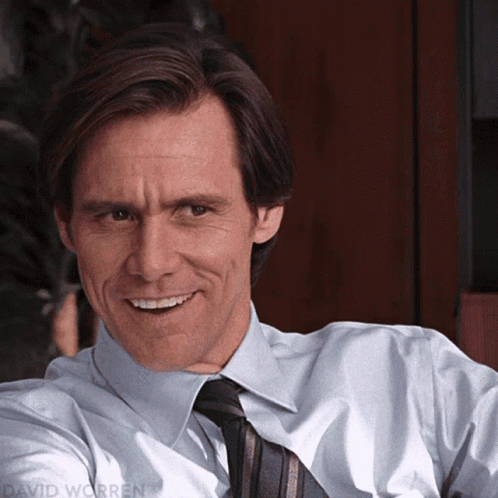 🤖OpenAI launches ChatGPT Enterprise: ChatGPT was released by OpenAI last November. Now, the company is launching a version of the AI chatbot for companies and organizations. ChatGPT Enterprise is supposed to have better security and privacy and offer unlimited high-speed access to GPT-4, higher-powered data analysis and the ability to work through more complex problems and questions.
🖼Google tests AI image watermark: As AI-generated images become more sophisticated, it seems harder to spot a deep fake or otherwise "unreal" representation. To combat disinformation that could come out of this, Google is now trying out a digital watermark to help people spot images made by AI. This announcement came alongside a bunch of other reveals at the Google Next conference, including several new business partnerships, new AI tools for its office and security tools and its new version of custom AI chips.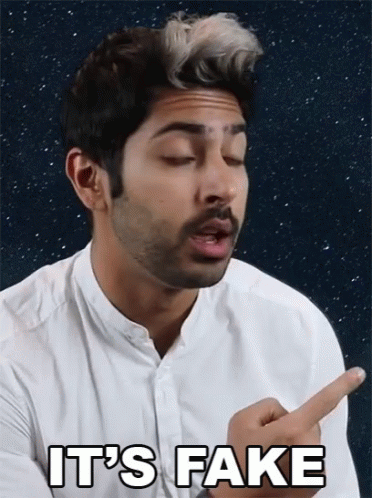 📱Apple announces event: Apple announced on Tuesday it would host an event on September 12 at the Steve Jobs Theater at its headquarters in California, which has sparked speculation that the company will reveal its newest line of iPhones and smartwatches.
🤢Live parasitic worm removed from woman's brain: In 2021, an Australian woman was sent to the hospital after getting sick, and when she eventually received an MRI, doctors found a weird mass in her frontal lobe. On Tuesday, a study was released about the incident, saying that a neurosurgeon pulled a live 8-centimeter (3-inch) parasitic worm from inside the woman's brain while operating on her. Researchers believe this is the first time a human has been infected with this type of roundworm parasite. The woman is OK and has been recovering well.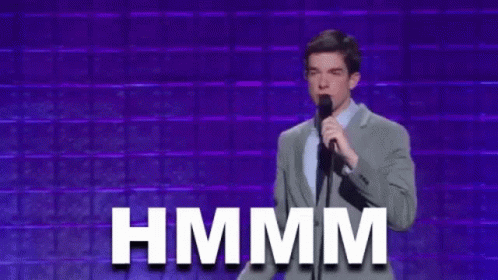 Enjoying our TMS Headlines?
Forward it to a friend! After all, sharing is caring.
Anything else? Hit reply to send us feedback or say hello. We don't bite!
Written and put together by Joey Fung, Vanessa Wolosz and Christine Dulion
‌‌