Headlines
From the military coup in Gabon to boosting China's stocks to a tomato fight in Spain – Here are today's Headlines
The Bongo government has been criticized for not sharing the country's wealth with its citizens.
A few minutes every morning is all you need.
Stay up to date on the world's Headlines and Human Stories. It's fun, it's factual, it's fluff-free.
To start off, we're looking into:
Military coup in Gabon
The backstory: Gabon (known for producing oil) is a former French colony, but it became independent in 1960. Its first president, Gabriel Léon M'ba, held the position from 1960-1967. Then, Omar Bongo became president and established single-party rule. After the constitution was amended in the 90s, a multiparty system was adopted. But, Gabon's elections have been accused of being shady and lacking transparency, and Bongo was re-elected to the presidency until his death in 2009. After that, his son Ali Bongo was elected, extending the family's political dynasty.
The Bongo government has been criticized for not sharing the country's wealth with its citizens, with about a third below the poverty line and recent counts of unemployment for young workers clocking in at around 40%.
The development: On Wednesday, Bongo was said to be the winner of the recent election. Afterward, a group of military officers announced they'd seized power, saying the results of the election were canceled and putting him under house arrest. Click the link here for more on what's going on.
China's push to boost stocks
The backstory: China's economy took a big hit after three years of grappling with COVID restrictions. In 2022, the economy grew by 3%, way below the government's target and one of the weakest growths in nearly 50 years. To kickstart a recovery, the nation launched new rules for initial public offerings (IPOs) in February that aimed to simplify and improve the process. Leading the charge was the China Securities Regulatory Commission (CSRC), which hoped to encourage new listings and boost company fundraising.
More recently: The country's slower-than-expected economic recovery post-COVID is weighing on the stock market. On top of that, investor confidence in the nation's market is at a low over concerns of spillover from its property market crisis and geopolitical tensions.
The development: China's stock market is now getting a makeover to help get over its slump. Over the weekend, the CSRC revealed a campaign with a bunch of new measures. Click the link here for more on the latest developments.
Grayscale's bitcoin ETF win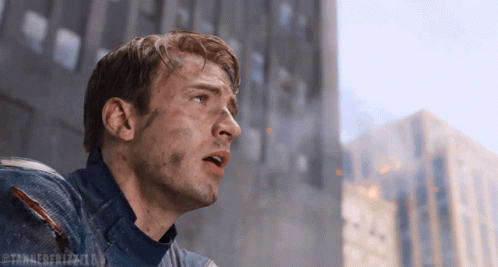 The backstory: The past few years have been a rollercoaster for crypto. But in the midst of this chaos, there's been a spark of interest in something called bitcoin exchange-traded funds (ETFs). This kind of ETF would be available on big stock exchanges and managed by brokers, and it tracks the underlying price of an asset – in this case, bitcoin. It could make it easier for traditional investors to dip their toes into the crypto world without actually owning crypto. So far, US regulators have only given the greenlight to bitcoin futures ETFs, which track agreements to buy or sell the asset at a pre-agreed price.
More recently: Enter Grayscale Investments, a heavyweight in the crypto scene, managing the world's biggest crypto fund. It wants to transform its flagship bitcoin fund into an ETF. But the US SEC rejected its plans last year, saying it was too risky for investors. So, the firm took the SEC to court.
The development: Grayscale just won its fight against the SEC, getting it one step closer to its goal. Click the link here for more.
To end, we'll look into:
Australia's Indigenous Voice referendum
"​​October 14 is our time...it's our chance," Australian Prime Minister Anthony Albanese declared in the city of Adelaide on Wednesday. "It's a moment calling out to the best of our Australian character. For Aboriginal and Torres Strait Islander people this has been a marathon. For all of us, it is now a sprint."
This is how Albanese announced the date for Australia's national referendum vote on adding the Indigenous Voice to the federal Constitution. It'll be on October 14. That's just over six weeks away.
If the referendum passes, then the historically oppressed Aboriginal and Torres Strait Island peoples would be granted a special advisory body in Parliament. This "Voice to Parliament" would weigh in on policies that impact them and work on correcting the historical mistreatment of Indigenous Australians.  Click the link here for more.
In other news ...
🔢Numbers:
📉Market snapshot and key quotes:
In the US: US stocks rose again on Wednesday, a four-day winning streak, as investors digested US economic data showing the economy's growth was slower in the last quarter than previously estimated.
In Hong Kong: Hong Kong stocks closed slightly lower on Wednesday as China's efforts to ease pressure on the Chinese property sector clashed with profit-taking and concerns about broader economic support.
📊Top gainers/losers and company news:
In the US: Insulet jumped over 6% after its CEO James Hollingshead, increased his personal stake by almost 20%.
Apple climbed almost 2% following the announcement of its September event, which is expected to unveil new products.
In Hong Kong: Country Garden saw a drop of over 3% after an announcement about issuing approximately HK$270 million (US$34.4 million) in new shares intended for loan repayment. It also posted a record net loss in the first half of this year of 48.9 billion yuan (US$6.72 billion), warning it could be facing default if its performance continues to worsen.
👀The numbers everyone is watching:
In the US: US pending home sales rose 0.9% in July, marking a second consecutive monthly increase.
US Q2 GDP growth was revised down from the previously reported 2.4% to 2.1% annually.
In Hong Kong: China will share its manufacturing and non-manufacturing PMI data on Thursday, along with the Caixin manufacturing PMI on Friday.
📅To check out our economic calendar for this week, click here.
More headlines ...
💣Major drone attacks on Russia: We've been seeing more and more developments on Ukraine's counteroffensive approach against Russia, which seems to be making real progress as the summer ends. On Wednesday, six different regions of Russia were attacked in one of the biggest drone assaults on Russian territory since the war began last year. But Kyiv hasn't commented on the attacks, though it rarely does comment on strikes inside Russian territory. Meanwhile, Russia also launched an attack on Kyiv on Wednesday, described as the "most powerful strike" on the Ukrainian capital in months, killing two people.
🏳‍🌈Uganda man faces death penalty for homosexuality: In May, Uganda lawmakers passed a policy deeming "aggravated homosexuality" offenses punishable by death. Now, a 20-year-old man is the first person in the country to be prosecuted under this new law. He's accused of unlawful sexual intercourse with an older man, though no other details have been given.  
👮‍♂️Police raid suspected gay wedding in Nigeria: In Nigeria, same-sex relationships are criminalized, with people convicted of entering same-sex civil unions facing up to 14 years in prison. On Monday, Nigerian police arrested over 200 people at a gay wedding. On Tuesday, the cops announced that 67 wedding guests would be prosecuted for "allegedly conducting and attending a same-sex wedding ceremony."
👩‍⚖️Imran Khan jail custody extended: Former Pakistani PM Imran Khan was convicted of graft corruption charges earlier this month, but his three-year sentence was suspended by a high court, which ordered him released on bail. Khan is still being held in jail custody on another case, though. On Wednesday, a Pakistani court extended that custody for 14 days to investigate him on charges of leaking state secrets. His lawyers have filed a bail plea.
🗺India protests Chinese map: This week, China's President Xi spoke with Indian PM Modi on the sidelines of the BRICS summit, where the two leaders pledged to work on settling the border disputes between the countries. But this week, China released an official map that shows part of an Indian state in the Himalayas within its territory, so New Delhi has lodged a diplomatic protest over its publication.
🤝Top British official visits China: The UK's relationship with China has been on the rocks for the past few years over tensions regarding issues like China's policies in Hong Kong, its friendly relationship with Russia and British security ties with the US. British Foreign Secretary James Cleverly visited Beijing on Wednesday, the first time a British foreign minister has been there in five years. He aims to improve the countries' working relationship and reopen communication channels.
🌀Typhoon Saola update: Typhoon Saola has been approaching China's southern province of Guangdong and Hong Kong, and officials have started issuing safety alerts. On Wednesday, Hong Kong issued its lowest typhoon signal, but things could change before Saola gets there Friday or Saturday.
🕵️‍♀️J-pop agency abuse investigation: Japanese talent agency Johnny & Associates, known for managing major acts like Arashi, SixTones and Hey! Say! JUMP was founded by the late Johnny Kitagawa. The agency recently hired an outside investigator team to investigate accusations against Kitagawa of sexually abusing his young clients. After publishing a report that validates the claims of abuse, the investigators are now calling for the resignation of company president Julie Fujishima, Kitagawa's niece, to ensure a "total reform" of the company.
💻FBI takes down cybercrime network: The "Qakbot" malware platform is a major hacking network used by cybercriminals worldwide to commit financial crimes. An operation conducted by the US Federal Bureau of Investigation (FBI), as well as France, Germany, the Netherlands, Britain, Romania and Latvia, reportedly just took down the platform after discovering it over a decade ago.
🚗Tesla's autopilot update in the spotlight: A new Tesla software update enables an autopilot driver-assist function that allows drivers to drive without having their hands on the wheel for extended periods of time. The update caught the eye of the US National Highway Traffic Safety Administration, which is now demanding more info about how many cars have it installed and what the company's plans are for more distribution. Tesla has to answer a lot of questions or end up facing a ton of fines.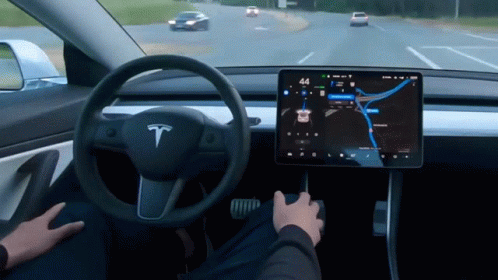 📱Huawei's surprise release: Chinese tech giant Huawei made a surprise release this week of the Mate 60 Pro, which retails for over US$900. The smartphone has caused speculation all over social media and the internet that the company has managed to achieve 5G capabilities despite US semiconductor tech curbs to Chinese firms. Investors were feeling optimistic about the release, too, with more than a dozen Chinese chip designers, gearmakers and Huawei suppliers jumping up between 8% and 20%.
🚀India's sun mission: Recently, we reported on India successfully landing the Chandrayaan-3 lunar rover on the moon last Wednesday. Now, the country has its eyes set on the sun as it's preparing to launch the Aditya-L1 orbiter spacecraft on September 2 to study the sun and its effect on space weather.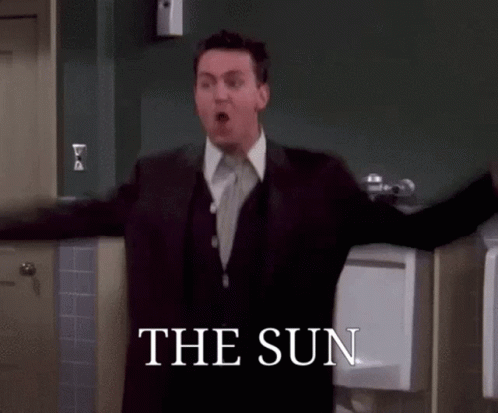 🍅Tomato party: Spain's annual "Tomatina" party saw around 15,000 people take to the streets in the town of Buñol on Wednesday for one of the world's biggest tomato celebrations. The yearly event was originally inspired by a food fight between local children in 1945 in the town, and it's been going strong ever since. About 120,000 kilos of tomatoes were used, and it's become a big international tourism attraction. Who doesn't love a good, old-fashioned food fight?
---
Enjoying our TMS Headlines?
Forward it to a friend! After all, sharing is caring.
Anything else? Hit reply to send us feedback or say hello. We don't bite!
Written and put together by Joey Fung, Vanessa Wolosz and Christine Dulion