Headlines
From Japan's retail workers' strike to the best pics of the super blue moon – Here are today's Headlines
In Japan, labor action is seen as pretty unusual, unlike in other countries.
A few minutes every morning is all you need.
Stay up to date on the world's Headlines and Human Stories. It's fun, it's factual, it's fluff-free.
To start off, we're looking into:
Strike in Japan
The backstory: In Japan, labor action is seen as pretty unusual, unlike in other countries (like the US and the UK). Instead, it's pretty normal for unions and employers to negotiate over wages and work conditions in a more mutual way.
More recently: US investment firm Fortress Investment Group is set to buy out Sogo & Seibu, a big Japanese department store chain, as current owner Seven & i Holdings is ready to hand it over since it hasn't really turned a profit in five years. But Seibu's workers aren't happy about the pending deal. They want certain job stability guarantees, and they're upset about reported plans for Yodobashi Holdings, a discount electronics vendor, to take over around half of the store. Workers think this could hurt the chain's reputation, leading to job cuts.
The development: So, on Thursday, about 900 union workers from the Tokyo Seibu store staged a strike. This is the first strike in the store's history. It's also the first department store strike in Japan since 1962. Click the link here for more on what's going on.
China's AI breakthrough
The backstory: Generative artificial intelligence (AI) is the talk of the town, and OpenAI's ChatGPT is leading the pack. But ChatGPT isn't actually available in China. With this, Chinese tech giants have announced plans to launch their own AI services for the world's largest internet market. And while all this competition heats up, governments worldwide are grappling with how to regulate this new AI tech.
More recently: In April, the Cyberspace Administration of China said any new AI services that want to go live need to pass a security check first. Then, in July, China's regulators finished writing new rules for how AI should be used.
The development: Now, sources have reported that China has given the green light to the first batch of AI services for public use. This is a big deal for Chinese giants like Baidu and SenseTime, as they can now openly compete with rivals like Microsoft and OpenAI. Click the link here for more on the latest developments.
Apple's Watch 9 goes 3D?
The backstory: You've probably heard of 3D printers – these machines construct objects layer by layer using digital blueprints. They've transformed manufacturing by allowing precise shaping of complex items from different materials, cutting down on waste and time.
The development: According to a report from Bloomberg, insiders said that Apple is exploring 3D printing for its next-gen Apple Watch 9. The company has been working on 3D methods for manufacturing the steel chassis of the watch, and if the tests succeed, it could mean faster production and a more eco-friendly manufacturing process with less waste. It also plans to integrate 3D manufacturing into other products if all goes well. The buzz around this 3D printing exploration impacted the stock market, with key players in the 3D printing world seeing their stocks surge after the news. Click the link here for more.
To end, we'll look into:
Meet me at the playground
Artistic collaborators Craig Redman and Karl Maier (better known as Craig & Karl) are making waves in Asia. Craig is based in New York City, and Karl in London, but they've set their eyes on Hong Kong with their latest creation. While the pair is known for working in many mediums, this latest project is a huge installation to delight citygoers of all ages.
The project? A giant, colorful playground titled "Prismatic." Oh yeah, and you're totally allowed to play in it, too.
"Prismatic" is a part of the "Vivid Tsuen Wan" initiative, which is organized through the Tourism Commission's Design District Hong Kong (#ddHK) program. Every year, a new neighborhood in Hong Kong is chosen for #ddHK, which commissions artists to make public design installations that draw attention to the uniqueness of this area and community. For Vivid Tsuen Wan, seven temporary public art installations have been set up. Click the link here for more.
In other news ...
🔢Numbers:
📉Market snapshot and key quotes:
In the US: US stocks were mixed on Thursday after a four-day streak of gains. Dow Jones and the S&P 500 were in the red, while the Nasdaq stayed in the green, although still dealing with its worst monthly loss of the year.
In Hong Kong: Hong Kong stocks tumbled as data raised concerns about China's economic weakness, overshadowing hopes of the Fed delaying interest rate hikes.
📊Top gainers/losers and company news:
In the US: Salesforce rose almost 3% after the company announced fiscal Q2 results and Q3 guidance that surpassed analysts' expectations.
In Hong Kong: Chinese property giants took a hit. Longfor Group dropped by over 4%, and China Resources Land lost 2.2%.
Bank of China slipped by 1.5% due to disappointing first-half earnings.
Country Garden also pushed back a key vote on an onshore bond by one day as China is rolling out more support for the property market. On top of that, Moody's downgraded Country Garden's credit rating by three notches on Thursday over worries a default is looming.
👀The numbers everyone is watching:
In the US: July's Personal Consumption Expenditures (PCE) index confirmed ongoing inflation, with the core PCE rising by the expected 4.2% year over year.
In Hong Kong: China's official manufacturing purchasing managers index (PMI) or August recorded 49.7, indicating the fifth consecutive month of contraction in factory activity.
China's consumer spending rebounded in August following a sluggish July, according to the China Beige Book's survey of 1,300 businesses, mostly non-state-owned, conducted from August 17 to 25.
📅To check out our economic calendar for this week, click here.
More headlines ...
🚒Johannesburg fire disaster: In Johannesburg, South Africa, household fires break out often, especially in poor areas, with frequent power shortages causing many families to use candles for light and wood fires for heat. Early Thursday morning, a fire blazed through a five-story apartment block in the city, killing over 70 people (some children) and injuring over 50. South African President Cyril Ramaphosa said the tragedy is a "wake up call" for the city's unequal housing situation.
👩‍⚖️Saudi man receives death penalty for online posts: In Saudi Arabia, Crown Prince Mohammed bin Salman (aka MBS) and his government have been working on stifling dissent as he pursues development projects and diplomatic deals to boost the country's profile. This situation is causing tension as people speak out about political issues online, and the government has hit many with criminal charges. On Wednesday, it was revealed that a Saudi court sentenced a man to death over his posts on X (formerly Twitter) and his YouTube activity after he re-shared material that was critical of the country. AP also reported that his brother is a well-known critic of the Saudi government currently living in the UK.
💬Russia-North Korea arms deal talks: With Western sanctions limiting Russia's ability to get certain weapons and ammo for its war on Ukraine, Russia has to work around these by dealing with countries outside of the sanctions. It's been having more talks with North Korea about a potential arms deal, new US intelligence says. North Korea has denied these claims in the past, but the US released info on Wednesday suggesting that a recent Russian delegation went to Pyongyang to move the arms deal forward.
📄Putin makes moves on Wagner: Less than a week after Wagner leader Yevgeny Prigozhin died in a mysterious plane crash in Russia, Russian President Putin is making moves to take over the mercenary group and bring it within the ranks of the country's Defense Ministry. Sources reported to Bloomberg that a Defense Ministry-affiliated armed contractor will take over Wagner's operations in Africa. Putin also signed an order last week for Wagner fighters and other mercenaries to swear allegiance to the Russian state.
🗺South China Sea map rejected: The countries that border the South China Sea have historically disputed territorial claims in the waterway. On Monday, China released a new official map of the region that included its U-shaped line covering about 90% of the waters, which the country said is based on historic maps. The Philippines, Malaysia, Taiwan and Vietnam have all rejected it, with Malaysia filing a diplomatic protest.
💼Xi likely to skip G20: G20 leaders are meeting for a conference in India next week, where China President Xi and US President Biden might get a chance to talk again and cool off some tensions between the two countries. But now, it's being reported that Xi might skip the event and send Premier Li Qiang in his place. This would be the first time he skipped the G20 since he's been in power.
🙏Thaksin asks for pardon: Thailand's former PM Thaksin Shinawatra surprisingly returned to the country last week after 15 years of self-exile to avoid going to jail. This was just hours before Srettha Thavisin of the Shinawatra-backed Pheu Thai party officially won the PM seat. On Thursday, outgoing Justice Minister Wissanu Krea-ngam said Shinawatra had submitted a request for a royal pardon.
🌀Hong Kong shuts down: Typhoon Saola is getting more powerful as it approaches Hong Kong. Now, it's looking like the city may get directly hit by the storm, potentially the strongest to affect it in five years. On Friday, the city raised its storm warning to a No. 8, effectively shutting down schools and even the stock market. Officials also said they could raise that warning even to the highest – No. 10. Stay safe out there!
💻New X news: X, formerly Twitter, updated its privacy policy to allow for collecting users' biometric data, although it's kind of vague on what it means by that. X said the data would be for premium users and allow them to provide a government ID and a picture for another verification layer. After this, CEO Musk also announced X users will be able to make video and audio calls through the platform without sharing their actual phone number – another step toward the "everything app" goal.
🤑UBS smashes record: UBS Group has been building out its plan to fully integrate failed bank Credit Suisse, which it bought for US$3.8 billion in June. The integration involves cutting costs by US$10 billion and cutting 3,000 jobs. It also just reported the biggest-ever quarterly profit for a bank following the bargain acquisition – a US$29 billion profit before tax in the quarter ending in June because of an accounting difference due to the buyout.
📱Google leaks Pixel 8 Pro: Google leaked its own new phone design, seeming to accidentally publish an image of the Pixel 8 Pro on its website. It acted quickly to take down the picture, but not before it spread on the net. The image shows the phone, which looks slightly different from the Pixel 7 Pro, with an oval camera lens and availability in a new beige color.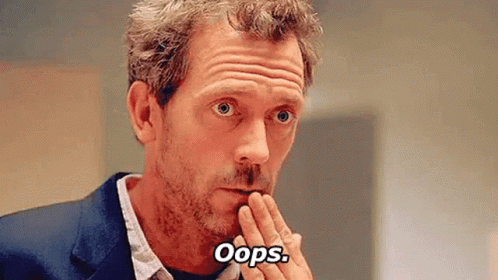 🐝Bee escape in Canada: A truck transporting five million bees in crates had trouble near Toronto, Canada. The crates came loose off the truck and fell onto the road, leading to the escape of the bees. Fortunately, beekeepers were able to recapture most of the little guys, but drivers in the area are being told to keep their car windows rolled up. It's thought the bees were part of a service where farmers hire beekeepers to help pollinate their crops.
🌑Super blue moon: Did you get a chance to check out the blue moon last night? No, it's not actually blue. It's called that most commonly when it's the second full moon in a month. But, it was also a super moon, meaning it appeared larger and brighter in the sky. This was the last super blue moon until 2037, but blue moons do happen about every three years. Scroll for pics!
---
Enjoying our TMS Headlines?
Forward it to a friend! After all, sharing is caring.
Anything else? Hit reply to send us feedback or say hello. We don't bite!
Written and put together by Joey Fung, Vanessa Wolosz and Christine Dulion