Headlines
From a sludge-filled Burning Man to a Hong Kong LGBTQ+ update – Here are today's Headlines
Burning Man has been grabbing headlines the past few days. So, what happened?
A few minutes every morning is all you need.
Stay up to date on the world's Headlines and Human Stories. It's fun, it's factual, it's fluff-free.
To start off, we're looking into:
Inside Burning Man 2023
The backstory: Burning Man has been grabbing headlines the past few days. So, what happened? This event traces its roots back to 1986, getting its name from the grand spectacle of burning a colossal wooden structure known as "the Man." Think of it as a blend of counterculture celebration and spiritual retreat. People who attend this event are known as "burners." They roll in as groups, setting up themed "camps." It's not like a music festival where there are scheduled headliners. Instead, all the participants design and build out all the art, events and activities themselves.
The development: This year's burn was set to run from August 27 to September 4 in Black Rock City, a temporary setup in Nevada's Black Rock Desert. This time, the desert got an unexpected nickname, "wet playa," due to an unusual occurrence – heavy rainfall.
On Friday, heavy rain disrupted Burning Man, with 2-3 month's worth of rain falling in just 24 hours, leaving burners hunkered down in a wet, muddy sludge. Click the link here for more on the event.
L'Occitane stays public
The backstory: Skincare and beauty giant L'Occitane was founded in 1976 by Olivier Baussan in Manosque, France. Today, the corporate L'Occitane Group's headquarters are based in Luxembourg and Geneva. It's expanded its presence across the world, with retail locations in more than 90 countries, making it a global skincare powerhouse. It's also added other beauty brands to its portfolio, like Melvita, Erborian and others.
More recently: In July, L'Occitane's chairman, Reinold Geiger, reportedly considered taking the entire company private. With over 70% of the shares under his control, these rumors caused quite a stir. Bloomberg News reported that the buyout valued the firm at approximately US$6.5 billion.
The development: But in a surprising twist, L'Occitane's chairman is now pulling the plug on privatization. This decision sent shockwaves through the buzzing buyout scene in Hong Kong. No reasons were given for this U-turn, leaving both investors and analysts puzzled. Click the link here for more.
Invasive species damages
The backstory: When a plant or animal species not native to a region or area finds itself there, it can either quickly die off, or it can start to multiply. These species often end up in new places because of human activity – things like global trade, travel and climate change. The ones that cause harm are referred to as "invasive nonnative species."
More recently: In 2019, the UN's Intergovernmental Science-Policy Platform on Biodiversity and Ecosystem Services published a report that found that up to one million plant and animal species were at risk of extinction.
The development: On Monday, a new, sweeping report on the impact of invasive species was published by the same Platform on Biodiversity and Ecosystem Services, building on its original 2019 study. According to the study, invasive species are causing more than US$423 billion in economic losses around the world every year. Click the link here for more on this finding.
To end, we'll look into:
Hong Kong LGBTQ+ update
In a semi-victory for Hong Kong's LGBTQ+ community, the city's top court ruled on Tuesday that Hong Kong's government has to create a framework to legally recognize same-sex unions. This ruling isn't quite the same as fully recognizing same-sex marriage, but it is progress toward that goal. After all, in 2019, a Hong Kong court ruled against granting same-sex unions. Things look like they're changing.
For the past five years, the case's plaintiff, activist Jimmy Sham, has been fighting for the recognition of his same-sex marriage that is registered in another country. In its final ruling, the court ruled against Hong Kong fully recognizing same-sex marriage. But, it did say that the government is violating the Hong Kong Bill of Rights by not forming an alternative system for legally acknowledging same-sex relationships, like registered civil partnerships or unions.
Click the link here for more on this development.
In other news ...
🔢Numbers:
📉Market snapshot and key quotes:
In the US: US stocks took a hit on Tuesday, kicking off a holiday-shortened trading week with a drop primarily due to a sharp increase in crude oil prices.
In Hong Kong: Hong Kong stocks faced a tough day, driven by disappointing Chinese economic data.
📊Top gainers/losers and company news:
In the US: Saudi Arabia's decision to extend its voluntary oil production cuts by 1 million barrels per day boosted oil prices and, in turn, favored energy companies like Halliburton and Occidental Petroleum, all of which gained more than 2%.
Rising oil prices hurt airline and cruise stocks, causing American Airlines, United Airlines, Delta Air Lines and Carnival to each see a drop of over 2%.
In Hong Kong: UBS downgraded two major global automakers due to mounting competition from Chinese electric vehicle manufacturers. This move led to BYD's share price dropping by 2.3%, and Li Auto saw a plunge of over 3%.
👀The numbers everyone is watching:
In the US: In July, factory orders declined by 2.1%, ending a four-month streak of gains.
In Hong Kong: China's services sector had its slowest expansion since last December, as indicated by the Caixin Purchasing Managers index for August, which fell from 54.1 in July to 51.8.
📅To check out our economic calendar for this week, click here.
More headlines ...
🧱Great Wall of China damaged: Last month, Chinese authorities got reports of damage to part of the Great Wall of China in the northern province of Shanxi. They conducted an investigation and found that two construction workers had widened an existing gap in the wall to make room for their excavator to get through. The portion of the wall they damaged belongs to the 32nd Great Wall established in the Ming Dynasty (1368–1644). The two workers were detained and charged with destroying a cultural relic.
🕵️‍♀️Cuba uncovers war trafficking ring: Russia has been trying to boost the size of its armed forces to fight in Ukraine, expanding its conscription criteria a couple of times since the war began. On Monday, Cuba's foreign ministry announced that the country had uncovered a human trafficking ring that has been shipping Cubans off to Russia to join its military ranks. The ring has been operating in both Cuba and Russia, and Cuba is currently working to neutralize it.
📩Russia to hold elections in Ukraine?: With Russia having controversially (and illegally) annexed parts of Ukraine, it's now reportedly looking to hold local elections in those occupied regions, most of which are planned for this weekend. The British Defense Ministry is reporting that these polls won't be "free and fair," and Ukraine has called them a "farce," urging residents not to participate in the "propaganda show."
📜India changes name on G20 dinner invites: Bharat is the Hindu term for India, while the name "India" is derived from the "Indus" River. There have been reports that India's government is considering officially changing the country's name to Bharat, which is a controversial move (with many Indians following the Muslim, Christian, Sikh, Buddhist and Jain religions). But, on the official invitation for the G20 Summit, PM Narendra Modi's government refers to the country as "Bharat," which is creating internal tension in the nation.
📄ASEAN Summit opens in Jakarta: This year's summit for the Association of Southeast Asian Nations opened Tuesday in Jakarta, Indonesia. At the event, Myanmar's political crisis will take center stage, as ASEAN's leaders still haven't been able to make much progress in the now military-controlled country. China's new maritime map showing its territorial line in the South China Sea is also expected to be a major talking point at the conference.
⛈Torrential rain in Greece: Just a couple of weeks ago, Greece was in the news over its record-breaking deadly wildfires, and now it's making news for devastating torrential rainfall. Storm Daniel has been causing chaos in western and central Greece since Monday. One person has reportedly been killed after a wall collapsed on him because of the bad weather.
🛢Saudi Arabia and Russia extend oil cuts: Oil prices are rising again as major producers Saudi Arabia and Russia have decided to extend their voluntary supply cuts by three months to the end of 2023. This is causing some worries about energy accessibility during winter months. These cuts will be renewed monthly but could end up changing depending on the oil market.
⚽Spain's women's coach fired: The Spanish football federation (RFEF) fired women's national team coach Jorge Vilda on Tuesday, following the controversy surrounding Luis Rubiales, the federation's president, kissing a player on the mouth without consent after their World Cup win. Vilda initially defended Rubiales, later backtracking on that. But he's also seen his own share of controversy, with several players leaving the team about a year ago after complaining about him. He's being replaced by Montse Tome, the first woman to manage the women's program.
🎆Hong Kong to light up again: Hong Kong's National Day fireworks, which has been canceled for five years, is set to resume on October 1, bringing pyrotechnics back to light up the night sky in the city. Chief Exec John Lee has also announced plans to revive and boost the city's nighttime economy.
🤑Sam Altman's golden ticket: Indonesia recently rolled out "golden visas" for high-rolling foreigners looking to invest in the country. This gives people who invest US$350,000 into shares of local public companies, savings accounts or government bonds a visa to stay for five years. The first person to snag one of these is OpenAI's CEO Sam Altman, as Indonesia issued a 10-year visa for him, according to a statement. But it's not clear if he actually applied for one or has investment plans in the country yet.
🤖Zoom's new AI assistant: All types of software and online service providers are trying to incorporate new AI tools to make their products more useful and efficient for users. On Tuesday, Zoom announced that it's working on building a new AI assistant into its own video conferencing software, which is supposed to record meeting highlights, generate summaries, answer questions and more. The "AI Companion" should be available to paid users starting sometime next year.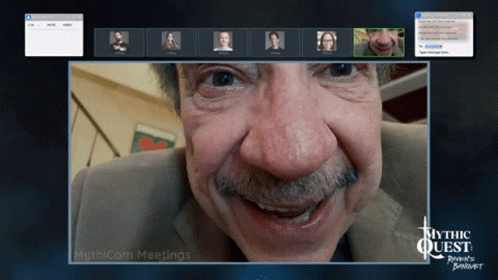 🥕Prescription fruits and veggies: We all know that eating well is good for our health, but sometimes this kind of food isn't as accessible, especially to people with lower incomes. A new study, through a program organized by the non-profit Wholesome Wave, shows how "produce prescriptions," which gave free fruits and veggies to people with diet-related diseases, improved their health. So far, the evidence shows wide health improvements for those on the program when it comes to heart health, blood pressure and blood sugar.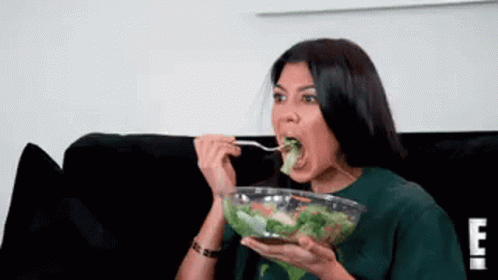 🎈To the edge of space!: A Japanese start-up called Iwaya is hoping to offer amazing Earth and space views for customers who want to travel to the stratosphere in a specialized helium balloon – for the hefty price of US$164,000 a ride. In a manned test flight in late July, the balloon reached a record-high altitude of 6 kilometers, and it's ultimately planning to get riders up to 25 kilometers high, where they can gaze down on the blueness of the Earth below and up at space above them.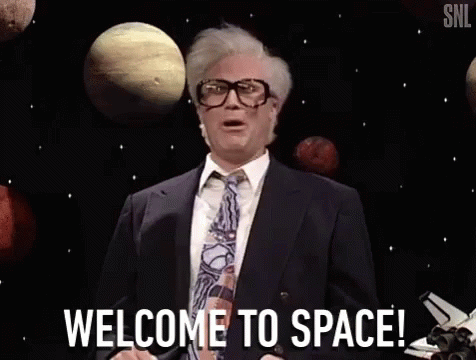 ---
Enjoying our TMS Headlines?
Forward it to a friend! After all, sharing is caring.
Anything else? Hit reply to send us feedback or say hello. We don't bite!
Written and put together by Joey Fung, Vanessa Wolosz and Christine Dulion