Headlines
From China's remarks at the ASEAN Summit to Kylie and Timothée, sitting in a tree – Here are today's Headlines
This week, Indonesia is hosting the annual Association of Southeast Asian Nations (ASEAN) Summit.
A few minutes every morning is all you need.
Stay up to date on the world's Headlines and Human Stories. It's fun, it's factual, it's fluff-free.
To start off, we're looking into:
China warns against "new Cold War"
The backstory: In the Indo-Pacific, rivalries over influence and territory have been heating up. This region has seen more of a tug-of-war between China and the US (and the West in general). And there have also been escalating regional conflicts, like disputes over South China Sea territory.
More recently: This week, Indonesia is hosting the annual Association of Southeast Asian Nations (ASEAN) Summit. Leaders from the 10 member associations represented include Brunei, Cambodia, Indonesia, Laos, Malaysia, Myanmar, Philippines, Singapore, Thailand and Vietnam. At this year's event, senior officials from China, Japan, South Korea, the US and Canada are also participating in talks.
The development: On Wednesday, Chinese Premier Li Qiang warned against a "new Cold War" in the ASEAN Indo-Pacific zone. He stressed the importance of finding more constructive ways to settle disagreements. Click the link here for more on the summit and his remarks.
China's US$40 billion chip boost
The backstory: It's no secret that China and the US have been locked in a tech competition, especially in areas like semiconductors. One notable chapter was back in October when the US imposed restrictions on Chinese companies, saying they needed licenses to get their hands on high-tech US chips and chipmaking gear.
More recently: In the world of domestic funding for semiconductors, there's a big player called the China Integrated Circuit Industry Investment Fund Co., aka the "Big Fund," which has been backing major Chinese chip foundries like SMIC and Hua Hong Semiconductor.
The development: Now, China is reportedly preparing to roll out a US$40 billion state-backed investment fund to turbocharge its semiconductor sector. This fund is part of efforts by the "Big Fund," and it's aiming to raise about 300 billion yuan (around US$41 billion). One main focus is investing in chip manufacturing equipment. Click the link here for more.
Arm's billion-dollar IPO
The backstory: SoftBank bought Arm, a big chip design company from the UK, for US$32 billion in 2016. Arm lends out its chip designs to heavyweights like Nvidia, Apple and Amazon, giving them the tools to build their devices. But in 2020, SoftBank tried to sell it to Nvidia for US$40 billion. That move set off alarm bells about a possible tech monopoly, and regulators in the US, UK and Europe hit the brakes on the buyout. So, Arm and SoftBank decided to pivot and instead consider going public through an initial public offering (IPO).
The development: Now, Arm wants to raise up to US$4.87 billion in this IPO. This is down from initial goals of between US$8 billion to US$10 billion, but it would still be the world's biggest IPO this year, even at the bottom of the range. According to its recent filing, the company plans to offer 95.5 million American depositary shares for US$47 to US$51 each. If things go its way, Arm's overall value could shoot up to somewhere between US$50 to US$54 billion. Click the link here for more.
To end, we'll look into:
The world of EV repairs
Electric vehicles (EVs) are becoming more and more popular (especially in China, Europe and the US), and people are embracing the benefits of driving them. They're typically more efficient, require lower energy-related costs, are a greener option and have long-lasting batteries. But some kinks still need to be worked out in the EV industry, with disadvantages like the high cost of replacing the battery, issues finding EV charging stations and problems with towing.
Another con with EV ownership is maintenance and repair. It turns out there's a global shortage of mechanics, technicians and independent repair shops qualified to work on electric cars. This problem is becoming more obvious as the number of EVs on the road grows. Without a dependable number of EV technicians, repair and warranty costs could end up on the rise, with drivers footing the bill.
Click the link here for more on this issue.
In other news ...
🔢Numbers:
📉Market snapshot and key quotes:
In the US: On Wednesday, US stocks took a tumble, driven by worries about possible interest rate hikes by the Fed.
In Hong Kong: Hong Kong stocks saw a slight downturn, driven by concerns about rising oil prices, potential inflation and more interest rate hikes.
📊Top gainers/losers and company news:
In the US: Nvidia and Apple both saw plunges of over 3%. Apple's decline was the worst in a month following reports that some Chinese government agencies have banned the iPhone and other foreign-branded devices being used at work. Tesla also fell by about 1.8%.
In Hong Kong: Evergrande surged over 82% after Country Garden's successful bond coupon payment.
Country Garden and Logan Group both gained over 20%.
👀The numbers everyone is watching:
In the US: July's trade deficit came in at US$65 billion. This figure was US$1.3 billion higher than in June but remained below the US$68 billion estimate from Dow Jones.
Annually, the trade deficit decreased by US$128.3 billion, a 21.4% drop from the previous year.
📅To check out our economic calendar for this week, click here.
More headlines ...
🥵Hottest summer on record: Did this summer seem hotter to you than usual? According to the World Meteorological Organization, this has been the hottest Northern Hemisphere summer on record, with the hottest July and August ever recorded really getting us there. August was about 1.5 C warmer than pre-industrial averages. The world's oceans were also the hottest ever recorded, nearly 21 C.
🌀Cyclone disaster in Brazil: A cyclone ripped through southern Brazil early this week, leaving at least 27 people dead. Torrential rains also caused more flooding than expected. Thousands of people have been forced to leave their homes, with hundreds rescued from their rooftops.
🌦Floods force evacuations in China: Typhoon Haikui hit southeast China last week, but leftover rain is still affecting the region, flooding out towns and cities. Some cities have been forced to suspend public transit services, cancel school and evacuate tens of thousands of people to safety.
🗺Romania confirms Russian drone activity: Tuesday, we covered a story on Ukraine accusing Russian drones of upsetting nearby NATO member Romania's territory, which Romania initially denied. Now, it's saying that Russian attack drone debris did land on its territory near the Danube River, which its government called "completely unacceptable." The country's president said Russian drone debris landing in its territory would be "a serious violation of the sovereignty and territorial integrity of Romania."
💬South Korea weighs in on North Korea-Russia cooperation: There have been reports that Russia is planning an arms deal with North Korea to get weapons for the war against Ukraine. Kim Jong Un could even visit Russia soon, according to some intel. At an ASEAN meeting on Wednesday, South Korean President Yoon Suk Yeol said that any military cooperation between North Korea and Russia that could damage international peace has to stop.
📄Central African bloc suspends Gabon: A couple of weeks ago, the central African country Gabon was taken over by a military coup after President Ali Bongo won re-election for a controversial third term. On Monday, junta head General Brice Oligui Nguema was sworn in as the transitional president, giving him more official power. Now, the Central African regional bloc (ECCAS) is suspending Gabon's membership, most likely until a civilian government is put in place.
📱EU CMA affects big tech: The EU's Digital Markets Act (DMA) mostly went into effect this past May, putting more regulations on big tech companies. On Wednesday, the European Commission named six tech giants – Amazon, Alphabet, Apple, Microsoft, Meta and ByteDance – as "gatekeepers" under the DMA, which means they restrict competition when it comes to core platform services, like online search, advertising, communications and messaging. They now have six months to bring their services in line with DMA rules.
⚡iPhone 15 USB-C: Apple has been pushing back on calls for it to make its proprietary charging ports align with general tech standards and adopt a USB-C port. But, the EU made a new rule that all mobile device makers must use the USB-C standard by the end of 2024. Finally, with the release of its upcoming iPhone 15, users worldwide can expect a USB-C port on their Apple devices.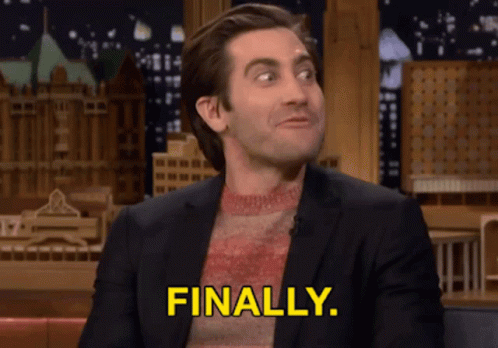 🤑Elon Musk did what now?: Elon Musk bought Twitter in October 2022 for US$44 billion. According to a report by the Wall Street Journal, Musk took out US$1 billion in loans from his company, SpaceX, backed by some of his shares in the company, around the same time. He paid back that money in November, with interest, but it was still a pretty big chunk. To put it in perspective, SpaceX only had US$4.7 billion in cash and securities at the end of last year.
😷New data on COVID variant spells relief: The newest COVID variant, BA.2.86 (nicknamed Pirola), isn't as threatening as it first seemed, according to new data. Three studies released this week suggest that the updated COVID vaccine can generate an almost ninefold increase in neutralizing antibodies against Pirola. Be sure to get your booster shot! On another note, an omicron-targeting booster vax by US pharma giant Moderna will be available in Hong Kong on a private basis just after mid-September.
☕Hong Kongers mad at McD's: Hong Kong McDonald's announced that it would stop selling its ground and premium roast coffee starting Monday evening, and people in Hong Kong are pretty heated about it. The fast-food giant said it would instead pivot toward its sub-brand McCafé, and apparently, many people aren't too keen. Fans in the city took to social media to express their disappointment, with one user posting, "The only reason I have McDonald's breakfast is for the coffee."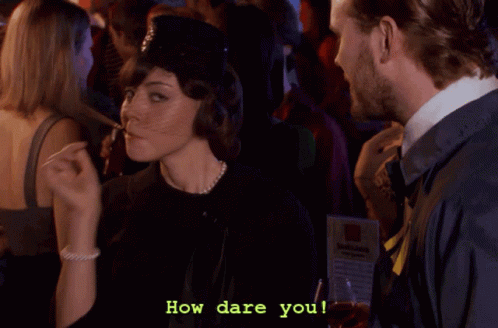 👀Shrek Crocs: So, there's reportedly a Shrek-themed Croc coming out in mid-September, including nose and ear attachments alongside a brown-fur strap. The news has people's reactions all over the place – from Shrek stans praising the "Shrocs" to straight-up nopes. What do you think – would you wear these? ⁠
✈Turn this plane around now!: On Friday night, a Delta Air Lines flight from Atlanta to Barcelona made a quick turnaround after taking off, returning back to the ATL airport. Why? The pilot contacted air traffic control, saying, "It's just a biohazard issue; we had a passenger who had diarrhea all the way through the airplane, so they want us to come back to Atlanta." The flight ended up being delayed about eight hours, but it's a small price to pay to avoid riding a poo-poo plane all the way to Spain. Gross.
💘Kylie and Timothée, sitting in a tree: For months now, people have speculated that Kylie Jenner and Timothée Chalamet are a couple, but a lot of people didn't believe it. Now, the internet is freaking out after undeniable proof of the pair surfaced when they were seen all kissy-kissy at the Beyoncé concert in LA. Check out some of the hilarious reactions.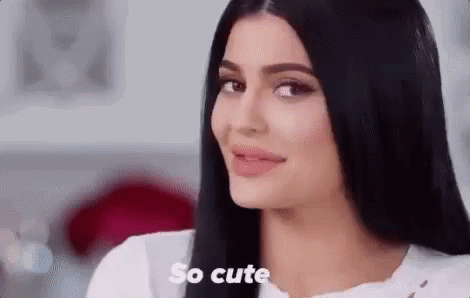 ---
Enjoying our TMS Headlines?
Forward it to a friend! After all, sharing is caring.
Anything else? Hit reply to send us feedback or say hello. We don't bite!
Written and put together by Joey Fung, Vanessa Wolosz and Christine Dulion