Headlines
From the India vs. Bharat argument to flooding in Hong Kong – Here are today's Headlines
As India prepares to host the upcoming G20 summit this weekend, there's been buzz about a possible name change.
A few minutes every morning is all you need.
Stay up to date on the world's Headlines and Human Stories. It's fun, it's factual, it's fluff-free.
To start off, we're looking into:
India or Bharat?
The backstory: In 1947, India was in the midst of bidding farewell to British colonial rule. At the time, the country had a bit of an identity crisis with three historical names on the books. "India," used by many cultures (including the British) and thought to come from Sanskrit, referring to the Indus River; "Hindustan," a name historically favored for northern and central India; and "Bharat," the Hindi word for India that also traced back to an ancient Sanskrit text.
In 1949, the country's constitution was being drafted, and it had to pick a name. After some deliberation, the nation settled on both India and Bharat. The opening line of India's constitution says, "India, that is Bharat, shall be a union of states."
The development: But as India prepares to host the upcoming G20 summit this weekend, there's been buzz about a possible name change. President Droupadi Murmu was addressed as the "President of Bharat" in invitations for a G20 dinner. And an English booklet given to foreign delegates says, "Bharat is the official name of the country." Click the link here for more.
Mexico decriminalizes abortion
The backstory: While Mexico doesn't have an official state religion, its citizens are mostly Roman Catholic, with over 72% identifying as Catholic in 2020. With such a big Catholic (and overall Christian) population, abortion has been illegal in the country since at least 1931.
More recently: Even as abortion rights have become more restrictive in certain countries (like the US, Poland, El Salvador and Nicaragua), most of the world has been trending toward freeing up access to these procedures. In Latin America especially, this progress has been more visible. This regional trend toward more accessible abortion is often called the "green wave."
The development: On Wednesday, Mexico's Supreme Court decriminalized abortion on a federal level. The court struck down a federal law that criminalized abortion, saying it was "unconstitutional." The court explained this decision by saying that the law violates the human rights of people who can get pregnant. Click the link here for more.
WeWork's lease do-over
The backstory: WeWork is a major player in the flexible office space game. Essentially, the company takes out long-term leases on office spaces and then rents those out to businesses in flexible arrangements, like co-working spaces, private offices and more.
More recently: But then, 2019 hit the company like a ton of bricks. Its initial public offering (IPO) plans crumbled due to financial worries and some questions about how it was being run. On top of that, the COVID pandemic hit, and the demand for office spaces plummeted. WeWork was stuck with empty buildings worth far less than what it paid for them.
The development: Now, CEO David Tolley has said in a public letter on its website that the company is talking to its landlords about reworking almost all its leases and saying goodbye to locations that aren't performing well. Tolley made it clear that WeWork is in it for the long haul. Click the link here for more.
---
‌TMS is stoked for its new media partnership with ReThink Hong Kong – the city's largest sustainable development event! For its 4th edition from September 14-15, over 500 expert speakers, including Hong Kong's Secretary for Environment and Ecology, Tse Chin-wan, Chairman of Cathay Pacific, Patrick Healy and Chief Executive of HSBC, Hong Kong, Luanne Lim, will be at the Hong Kong Convention & Exhibition Center in Wan Chai to talk about sustainable development in the city.
ReThink is a cross-industry platform all about championing ESG transformation and showcasing game-changing sustainable innovation.
From exploring innovation in the sector to sustainable finance, ReThink has it all. Don't miss out. View the full program here.
---
To end, we'll look into:
Japan launches X-ray satellite and lunar lander
It seems like the whole world is trying to get a piece of space lately. India just pulled off its first lunar mission last month, and both China and the US are preparing to send humans back to the moon's surface.
On Thursday morning, the Japan Aerospace Exploration Agency (JAXA) launched a giant X-ray vision-enabled telescope satellite into space from its southern island of Tanegashima. A robotic lunar lander was also along for the ride out of our world, both aboard the H-IIA rocket. These two missions – XRISM and SLIM – quickly parted ways after leaving the atmosphere.
The X-Ray Imaging and Spectroscopy Mission (XRISM) satellite is a team effort project from JAXA, NASA and the European Space Agency. It's supposed to collect info and data about the universe's plasma winds, which scientists think will help us figure out how stars and galaxies evolve. Click the link here for more.
In other news ...
🔢Numbers:
📉Market snapshot and key quotes:
In the US: US stocks were mixed on Thursday, with S&P 500 and Nasdaq Composite taking a hit and Dow Jones still in the green. Concerns inched back in regarding the Fed's plan for interest rates this year.
In Hong Kong: Hong Kong stocks closed lower on Thursday as US economic data fueled the fear that the Fed might tighten its monetary policy stance.
📊Top gainers/losers and company news:
In the US: Apple dropped almost 3% after a report suggesting China might expand its restrictions on iPhones in government circles. This news sent ripples through the tech and semiconductor sectors, with Nvidia dropping 1.7% and Advanced Micro Devices seeing a drop of 2.5%.
In Hong Kong: Chinese real estate heavyweight Country Garden plummeted over 12% even its successful bond coupon payment.
China's biggest chip maker SMIC slumped from a two-month high, closing down 7.6%.
👀The numbers everyone is watching:
In the US: Economic data released Thursday included lower-than-expected jobless claims of 216,000 and showed Q2 labor costs easing slightly.
In Hong Kong: China's August export and import numbers showed some resilience as they declined, but less than expected. Exports were down 8.8% year-on-year, while imports declined by 7.3%.
📅To check out our economic calendar for this week, click here.
More headlines ...
☔Flooding in Greece, Turkey and Bulgaria: Rainstorms have been battering the Mediterranean and Anatolian regions of Europe, affecting mostly Greece, Turkey and Bulgaria. The resulting floods have been so severe that they've even washed away entire bungalow homes in some areas. Rescue teams have uncovered 14 dead bodies in the three countries so far.
💣Ukraine cluster bomb deaths: Cluster munitions are bombs that each contain multiple explosive devices meant to cover a large area all at once. The Cluster Munition Coalition (CMC), which wants to ban cluster munitions, has been reporting their usage rates since 2010. According to a new CMC report, the war in Ukraine has boosted cluster bomb use to global record levels since its first reports, with Ukraine having the highest cluster munition casualties in the world, beating Syria.
📄G20 Summit 2023: The G20 Summit 2023 begins in India on Saturday, but Chinese President Xi Jinping has opted out of attending, sending Premier Li Qiang in his place. Even though the US and China have been on shaky ground lately, US President Joe Biden said he was "disappointed" Xi wouldn't be there. But, without Xi around, it may benefit the US, which is trying to win over Africa, Latin America and Asia with more American investment.
📩Two women compete for Mexican presidency: At the end of August, Mexico's opposition coalition chose their candidate for the upcoming national election that'll take place next June. Her name is Xóchitl Gálvez Ruiz, a computer engineer with Indigenous ethnic roots who became a tech entrepreneur. On Wednesday, Mexico's ruling Morena Party just announced its own candidate: former mayor of Mexico City Claudia Sheinbaum. This is the first time the two major candidates in a Mexican presidential election have both been women!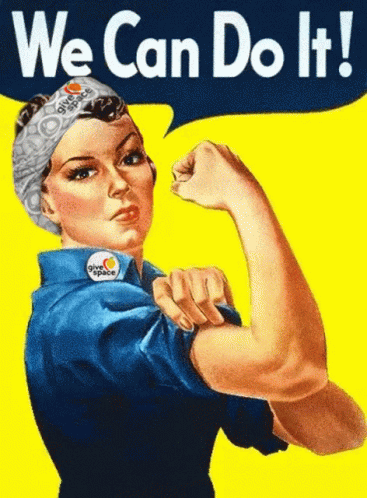 📃Gabon junta frees deposed president: Ousted from office last week by the military junta in Gabon, newly re-elected President Ali Bongo was detained and put under house arrest. The junta named economist Raymond Ndong Sima as the new prime minister for its transitional government while new elections are organized. Sima served as prime minister under Bongo from 2012-2014. Now, the junta is saying that Bongo is free to go and can even travel abroad.
🌎Global carbon tax proposal: The three-day African Climate Summit ended Wednesday with the signing of the Nairobi Declaration from participating countries. The document calls on big polluter countries to put more money into helping poorer nations deal with the results of climate change. At COP28, the declaration will be used as a basis for African countries to negotiate.
👮‍♀️Prison escape in London: A 21-year-old member of the British military was arrested recently on terror charges for planting fake bombs on his military base. Held in a London prison while awaiting trial, the suspect has reportedly escaped after disguising himself as a chef and getting away by hanging onto the back of a delivery van. UK flights were experiencing delays at airports as authorities search for him.
👩‍⚖️Danny Masterson sentenced: Actor Danny Masterson, who played Hyde on the sitcom "That 70s Show" has been sentenced to 30 years to life for rape. After being tried last year in a case that resulted in a mistrial, prosecutors retried him on all three counts earlier this year. Prosecutors said that he used his status in the Church of Scientology to get away with the crimes for years.
📰Kitagawa scandal: Recently, we reported on a scandal involving Japan's biggest pop talent agency, Johnny and Associates, after investigators found its late founder, Johnny Kitagawa, was guilty of sexually abusing hundreds of boys and young men over six decades. When this came to light, there were calls for Kitagawa's niece, Julie Fujishima, to resign as president of the agency. On Thursday, Fujishima publicly apologized to the victims and stepped down from her role.
⛑Turkey cave rescue: Since Saturday, an American caving enthusiast has been stuck inside a cave in Turkey over a thousand meters underground, 1,036 meters (3,400 feet) from the cave's entrance. He's suffering from gastrointestinal bleeding and needs to be removed on a stretcher. His health condition is actually getting better, which makes the rescue easier, but there are still over 150 rescuers trying to get this guy above ground. It could be another week before he's brought to the surface because of how complicated the rescue is.
🥳Night Vibes Hong Kong: Hong Kong is expected to officially unveil a new campaign next week aimed at drumming up business and revitalizing the city's nightlife. The initiative is expected to extend across three major festivals into early next year. We'll keep you posted on this development.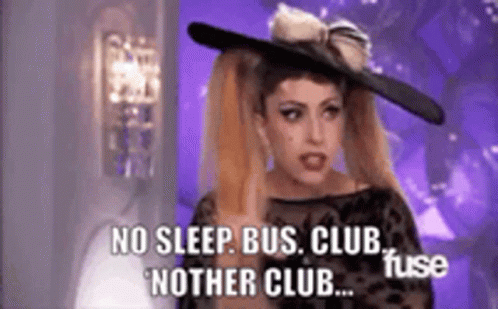 💊Hong Kong drug haul: Two subdivided flats in Hong Kong have apparently been used as part of a drug trafficking ring for a while now. Cops finally caught on, arresting the man who manages them. They also seized 28 packages of weed-infused sweets as part of a HK$10 million drug haul that included suspected cocaine, heroin, crystal meth, ketamine and Ecstasy tablets.
👶Kardashian baby scare: Last Friday, Blink-182 announced they were postponing some European tour dates since drummer Travis Barker had to fly back to the States for an "urgent family matter." This week, Barker and wife, Kourtney Kardashian Barker, opened up about the sitch, saying she successfully underwent an emergency fetal surgery. They both took to social media to thank everyone for the support and praise doctors for "saving our baby's life." Mom, dad and baby are all doing well.
⛈Hong Kong black rainstorm alert: Torrential downpours brought on by nearby Typhoon Haikui hit Hong Kong Thursday night, causing extreme flooding that's left some people stuck in their cars in traffic jams. Officials called for the highest-level black rainstorm warning. Also, authorities in Shenzhen said water from a nearby reservoir would be released from midnight on Friday, warning that this could cause flooding in the New Territories. The city shut down on Friday, with the government suspending schools and calling on employers to prioritize staff safety and adopt flexible work arrangements. Social media was also flooded with footage of the aftermath.
---
Enjoying our TMS Headlines?
Forward it to a friend! After all, sharing is caring.
Anything else? Hit reply to send us feedback or say hello. We don't bite!
Written and put together by Joey Fung, Vanessa Wolosz and Christine Dulion