Headlines
From Morocco's earthquake to a rare green comet – Here are today's Headlines
Late Friday, Morocco was rocked by an earthquake measuring 6.8 on the Richter scale.
A few minutes every morning is all you need.
Stay up to date on the world's Headlines and Human Stories. It's fun, it's factual, it's fluff-free.
To start off, we're looking into:
Morocco's earthquake
The backstory: Late Friday, Morocco was rocked by an earthquake measuring 6.8 on the Richter scale. This event near the scenic town of Oukaïmedene in the High Atlas mountains, about 75 kilometers southeast of Marrakech, became the epicenter of a devastating catastrophe. This was the deadliest earthquake in Morocco since 1960, when a similar tragedy claimed the lives of at least 12,000 people.
The development: The official death toll quickly passed 2,000, with over 2,400 people injured. Heart-wrenching images flooded social media, revealing buildings reduced to rubble. On top of that, many people spent their nights outside under the open sky for fear of more aftershocks and unstable structures. Rescuers were searching for victims and survivors in the rubble, and the death toll is expected to rise. But some of the hardest-hit mountain villages have challenging terrain, making them difficult to reach. Click the link here for more.
China restricts iPhones?
The backstory: China is Apple's third-largest market globally. On the flip side, the nation has been working to reduce its dependence on American tech. The US has tried to limit China's access to technology, especially cutting-edge chips. On top of that, two major Chinese tech players, Huawei and SMIC, have been sanctioned over concerns about the military applications of advanced chip technology.
More recently: In August, Huawei introduced some new phones that were in direct competition with Apple's iPhone 14 in China. Experts also said the chips used in the devices signaled a tech breakthrough in the country. They caught the eye of the US, which expressed concerns about whether this new Huawei chip complied with trade restrictions.
The development: China has taken a big step by telling central government employees to stop using iPhones during work hours. This is part of a broader crackdown on state workers' use of Apple devices, signaling heightened tensions between the US and China and increased competition from Huawei. Click the link here for more.
Damning UN climate report
The backstory: To prevent climate change from making Earth basically unlivable, most experts agree that the world needs to keep the rise in average global temperatures below 2 C from preindustrial levels. Actually, 1.5 C would be even better to keep the effects of climate change to a minimum. As global temps rise past these benchmarks, the dangers from intense flooding, wildfires, drought, heat waves and species extinction could make life on Earth really difficult. For reference, we've already gotten that average temp up about 1.2 C. And the world is on track for about a 2.5 C warming increase. Not good.
The development: A new UN Framework Convention on Climate Change "global stocktake" report came out on Friday in anticipation of the upcoming COP28 conference later this year. And, well, it's not much good news. According to the report, big changes need to be made, and soon, to blunt the dangerous effects of climate change. Click the link here for more on what the report says we need to do to save our planet.
To end, we'll look into:
The G20 Summit, in a nutshell
This year's G20 Summit in New Delhi was pretty eventful, with a few different international breakthroughs taking place during the conference over the weekend. Leaders and major officials from the world's 20 largest economies met up to hash out global issues, and they actually did seem to figure some stuff out and make a couple of big decisions.
One of those was to admit the African Union to the group officially. In his opening speech on Saturday, Indian Prime Minister Narendra Modi formally invited the bloc (repped by chair Azali Assoumani) to join the G20 as a permanent member. This means that 55 African countries will be fully involved in the G20 (49 right now, as six member states have been suspended from the union because of recent junta-related coups).
Click the link here for more on what happened at the conference.
In other news ...
💣Khartoum airstrike kills dozens: Two security forces (the army and the Rapid Support Forces) within Sudan have been fighting since April, destabilizing the country and causing violence in the capital city of Khartoum. On Sunday morning, a local volunteer group said that the army launched an airstrike on a Khartoum market that left at least 46 civilians dead and dozens hurt. This would be the largest single-incident death toll since the fighting began five months ago.
📄Romania summons Russian official over drone fragments: Last week, NATO member Romania confirmed that authorities had found debris from Russian drones in its territory, and its government called it "unacceptable." On Saturday, authorities found another set of drone fragments. Now, Romania's foreign ministry is calling on the Russian charge d'affaires to report to the ministry of foreign affairs to deal with this whole mess.
🛣Italy to exit the Belt and Road Initiative: The Belt and Road Initiative is a Chinese investment project to support global infrastructure development. Italy signed on in 2019, but the country has been questioning if it wanted to continue with the pact. On Saturday at the G20 conference, sources say that Italian PM Giorgia Meloni privately told Chinese Premier Li Qiang that Italy plans to exit the project but still maintains friendly ties with China.
😷Afghanistan meth production: The Taliban-run government of Afghanistan has banned the manufacturing, production, sale and use of all intoxicating drugs and narcotics in the country. Even with this law, Afghanistan has become the world's fastest-growing maker of methamphetamine, according to a new report from the UN drug agency. Meth in the country is mainly made from legally-available materials or the wild-grown ephedra plant.
☔Hong Kong cleanup: After torrential rainfall hit Hong Kong over the weekend, flooding, debris and landslides were affecting different parts of the city. On Saturday, the city's Chief John Lee announced the activation of mobilization protocol for civil servants to start the cleanup and local relief efforts.
🤝US-Vietnam partnership: The US has been looking to strengthen its relationship with Vietnam, a major manufacturing hub, to work around China-related issues in the supply chain. On Sunday, US President Biden went to Vietnam, securing historic deals on semiconductors and minerals with the country. Then, the Vietnamese government lifted the US to the country's highest diplomatic status, which is shared by China and Russia.
👮‍♂️British police capture escapee: Last week, we reported that a terror suspect escaped a London prison disguised as a chef. Daniel Khalife was on the run for four days before being caught on Saturday. Cops saw him riding a bike in Westminster, and they pulled him off to arrest him again.
⚽Spain's football chief resigns: The Spanish football federation's chief, Luis Rubiales, has been in hot water since kissing a female player on the mouth following their team's Women's World Cup win. He's been suspended pending investigation, and criminal complaints are also pending on his actions. On Sunday, Rubiales said he was resigning from his position as well as his role as a vice president of the European soccer body UEFA.
📰Alibaba CEO quits: Daniel Zhang, the CEO, chairman and head of the cloud computing department for Chinese tech giant Alibaba, announced he would be stepping down entirely. While Zhang was already expected to give up his roles as CEO and chairman after an announcement two months ago, people mostly expected him to stay on with the cloud unit. But he'll continue working for the company, managing a tech fund.
💻Google antitrust trial: Back in 2020, the US Justice Department accused Google of producing a monopoly in online search and using that monopoly to limit competition, cut innovation and violate users' privacy. This week, Google will be represented in a trial to deal with these federal antitrust charges.
🙏Vatican beatifies Polish family: The nine-person Ulma family living in southern Poland during WWII was caught hiding eight Jewish people in their home by the Nazis in 1944. All nine of them, two parents and the rest children, were executed, along with the eight Jews they were harboring. On Sunday, the Pope held a ceremonious mass in Poland, beatifying the entire family. Beatification is essentially a step below sainthood.
⌚John Lennon's watch found: Not long before his assassination in 1980, former Beatles singer John Lennon was given a Patek Philippe watch by his wife, Yoko Ono. But that watch went missing later, believed to have been stolen by one of Ono's drivers. An Italian watch collector living in Hong Kong bought it from a now-defunct German auction house, and there's been an ongoing battle between the collector and Ono's lawyers about who rightfully owns the timepiece. It could be one of the most valuable watches in the world – lawyers estimated its worth at 4 million francs (US$4.5 million), but experts say it could be worth a lot more considering who it belonged to.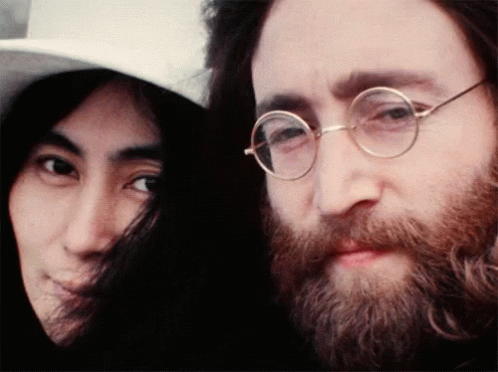 ⛑Cave rescue makes progress: Last week, an American caver fell sick in a cave while more than a thousand meters underground. Now, a 150-strong rescuer group is trying to get him out safely. As of Sunday, he's been moved about halfway back up to the surface in stable condition.
☄Rare green comet set to pass Earth: The rare green Nishimura comet will pass within 125 million kilometers (78 million miles) of Earth for the first time in 400 years on September 12. If you're in the Northern Hemisphere, you can watch it shoot by if you wake up about 90 minutes before sunrise and look north 10 degrees above the horizon, near the Leo constellation. Your best bet for getting a good view is to use binoculars.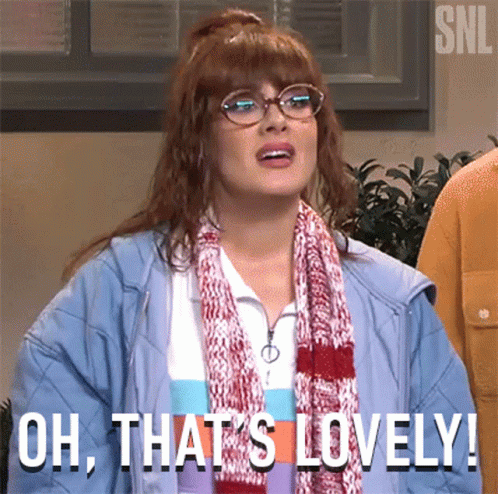 ---
Enjoying our TMS Headlines?
Forward it to a friend! After all, sharing is caring.
Anything else? Hit reply to send us feedback or say hello. We don't bite!
Written and put together by Joey Fung, Vanessa Wolosz and Christine Dulion