World
From esports at the Asian Games to a Disney "Frozen" wonderland – Here are today's Headlines
While Beijing has some concerns about video games and how they might affect youth, it's fully embraced esports and sees it as a legit sport.
A few minutes every morning is all you need.
Stay up to date on the world's Headlines and Human Stories. It's fun, it's factual, it's fluff-free.
To start off, we're looking into:
Esports at the Asian Games
The backstory: While Beijing has some concerns about video games and how they might affect youth, it's fully embraced esports and sees it as a legit sport. China has the world's largest esports scene, closely followed by the US.
The development: On Saturday, Chinese President Xi Jinping officially inaugurated the 19th Asian Games in Hangzhou. This edition of the Asian Games is making headlines as the largest ever, featuring about 12,000 athletes from 45 nations and territories competing in 40 sports – including esports.
Tencent has also taken a big role at the Asian Games. The tech company is involved in producing or publishing four out of the seven esports titles featured at the event. It also customized its games for the occasion, including some of Hangzhou's famous tourist spots and Asian Games mascots into the virtual world of its game Honor of Kings. Click the link here for more.
China's Golden Week boom
The backstory: A few years back, Chinese tourists were known for big spending, especially on group tours, which made up about 60% of their expenses. In 2018 and 2019, Chinese tourists were dishing out US$277 billion and US$255 billion, respectively, on overseas travel. According to the UN, that made up about 20% of the world's international tourism spending.
More recently: When COVID hit, it threw a wrench into these figures. In the first half of this year, Chinese tourists only took about 26% of their usual overseas trips, mainly within Asia. But the country has been gradually reopening international travel.
The development: China is now gearing up for a travel boom as the Golden Week holiday approaches from September 29 to October 6. This unique holiday, coinciding with the Mid-Autumn festival and National Day, has sparked a rush among Chinese tourists to book flights. Jin Junhao, a deputy director at the Civil Aviation Administration of China, said they expect over 21 million travelers during the holiday period. Click the link here for more.
Amazon to invest in AI start-up
The backstory: It seems like artificial intelligence (AI) really took off less than a year ago when AI image generators like Dall-E and Midjourney hit the scene, followed closely by the launch of chatbots like ChatGPT. Both Dall-E (and Dall-E 2) and ChatGPT were developed by a firm called OpenAI, a project started with the help of Elon Musk, Sam Altman and other big names in Silicon Valley.
More recently: As OpenAI explodes on the tech scene, competition in the AI arena is rising. Anthropic is another AI startup pulling up to the ring. It already has some big-time investors (including Google).
The development: On Monday, Amazon announced it would be investing up to US$4 billion in Anthropic and become a minority owner of the company. Trying to compete with Google and Microsoft in terms of tech offerings, Amazon is also looking to compete with Nvidia when it comes to designing and producing complex semiconductor chips. Click the link here for more.
To end, we'll look into:
Climate activists sue
On Wednesday, the European Court of Human Rights will be hearing arguments for a landmark lawsuit against a whopping 32 European countries. The plaintiffs in the case? Six young Portuguese climate activists between the ages of 11 and 24 – all who say that their human rights have been violated by the countries they're suing. Europe has 50 countries, so they're literally bringing over half of the continent to court.
These activists are accusing these countries of human rights offenses for not properly addressing climate change. This lawsuit is the first one filed to the European Court of Human Rights when it comes to climate change. This court was created to uphold the European Convention on Human Rights from 1953, which 47 European countries have agreed to.
It was the devastating 2017 wildfires that inspired these young people to act. Click the link here for more on the case.
In other news ...
🔢Numbers:
📉Market snapshot and key quotes:
In the US: US stocks closed higher on Monday. It's the last week of September, and so far, the S&P 500 has been a bumpy ride with notable losses.
In Hong Kong: Hong Kong stocks took a hit on Monday, mainly due to ongoing concerns swirling around China's turbulent real estate sector.
📊Top gainers/losers and company news:
In the US: Amazon rose over 1% as the e-commerce giant revealed its plans to invest up to US$4 billion in the AI company Anthropic.
Williams-Sonoma, a company specializing in home goods, surged over 11% after Green Equity Investors announced its acquisition of a 5% stake in the company.
In Hong Kong: Chinese real estate firm Evergrande lost over 21% in response to its announcement that it would postpone a debt restructuring meeting initially scheduled for Monday.
👀The numbers everyone is watching:
In the US: This week's key data points to watch include US indicators such as new home sales, consumer confidence and GDP, providing insights into economic trends.
In Hong Kong: China is set to unveil its industrial profit figures.
📅To check out our economic calendar for this week, click here.
More headlines ...
🔫Infamous Italian Mafia boss dies: Italian Mafia boss Matteo Messina Denaro is well known for his involvement in major crimes like the 1992 murders of anti-Mafia prosecutors Giovanni Falcone and Paolo Borsellino and bombings in different Italian cities. He was on the run for 30 years before being arrested outside a private clinic in January. On Monday, Italian officials announced that Denaro had died after suffering from colon cancer for years.
🚚Ukraine gets Abrams tanks: Ukraine has been campaigning to get more weapons from other countries as its counteroffensive continues, but major ally Poland recently announced it would stop sending new weapons to Ukraine, suggesting that it may not make any new arms agreements with the country. Now, ahead of schedule, Ukraine has received its first American-made Abrams tanks, which can be used in current military operations.
📄Russian torture inquiry: In its war against Ukraine, Russia has been accused of torture toward both Ukrainian security forces and civilians and medical personnel that would go against the Geneva Conventions – acts like suffocation, waterboarding, severe beatings and the threat of rape. The UN Human Rights Council launched an investigation into these allegations back in March. The investigation's findings were just released, showing that "torture by Russian armed forces in areas under their control has been widespread and systematic."
🚢Philippines takes down South China Sea barrier: Yesterday, we covered developments in the South China Sea, where the Philippines was angered by China putting up a "floating barrier" in one contested area. On Monday, the Philippines announced that it had removed this barrier, which could lead to more tensions with China.
🤝Second US-Pacific island summit: Last year, US President Joe Biden hosted the first-ever US-Pacific Island Forum summit, which the US organized as it tries to counter China for more influence in the APAC region. On Monday, Biden hosted the second of these summits, welcoming Pacific island leaders to the White House. During the meeting, Biden announced US diplomatic recognition of two more Pacific Island nations, the Cook Islands and Niue. He also promised US funding for infrastructure in the region.
💬China and EU trade talks: China is a major part of the EU's supply chain, but economic complications have been rising between the two when it comes to geopolitics and how China's economy is run. On Monday, EU and Chinese trade officials met up to talk about market access issues and other trade problems between the two. When the talks ended, China said it would be willing to take in more European exports. The discussions will continue in the future.
😲Canadian official apologizes for Nazi tribute: During Ukrainian President Zelenskiy's visit to Canada last Friday, the Speaker of Canada's House of Commons, Anthony Rota, praised a Ukrainian WWII veteran in the room, who then got a standing ovation. But it later came out that the veteran fought in the war with a Nazi unit. A Canadian Jewish group called out the mention, saying it was "deeply troubled" that a former Nazi was honored. Rota apologized for his mistake on Sunday, and Canadian PM Justin Trudeau called this incident "extremely upsetting."
💸Evergrande trouble in China: China's property sector is going through an economic crisis, with the developer giant China Evergrande Group at the center of all the chaos. This week, it's been revealed that a unit of Evergrande defaulted on paying back 4 billion yuan (US$547 million) in principal plus interest due on September 25 for an onshore bond. The company is saying it might have to reorganize its restructuring plan.
🚗Nissan to go all-electric in Europe: Major car producers are getting in on the EV trend, designing and selling EVs worldwide. With some countries in Europe (like the UK) looking to ban the sale of traditional gas cars in less than 15 years anyway, car makers are developing EV projects left and right. Nissan's CEO just announced a commitment that all vehicles sold in Europe will be electric by 2030 – plus, the company will be working on making EV batteries less expensive and faster charging.
♻Lego drops plans for recycled blocks: For years, the Lego toy company has been experimenting with creating its signature plastic blocks using recycled materials instead of producing a new source of plastic. But these attempts haven't been panning out, and it's now abandoning the plan to create blocks from recycled plastic, saying it would require new equipment and involve more steps, actually leading to more pollution. But, the Lego team is looking at possible other materials for the blocks, saying it's still "fully committed to making Lego bricks from sustainable materials by 2032."
🎬Hollywood makes headway: Since July, Hollywood has been at a standstill as both writers and actors went on strike over several issues, including wages, residual pay for reruns on streaming services and protection against AI. Now, the writers' guild has reportedly made a tentative deal with the studios, which could be approved as soon as Tuesday. But to get things going again in the industry, a deal has to be reached with SAG-Aftra – the Screen Actors Guild – next. So, we're halfway there. Also, rumors of a reboot of "The Office" with the original showrunner are now swirling again.
🏊‍♂️Hong Kong in the Asian Games: Hong Kong did swimmingly on the second day of the Asian Games in Hangzhou when Siobhan Haughey became the first athlete from the city to win gold in swimming in the 200-meter freestyle. Ian Hou Yentou also surprised, nabbing silver in the men's 50-meter freestyle – and the city's first men's swimming medal in 25 years. Hong Kong added seven more medals on Monday, bringing it to fifth in the standings.
💻Talking to ChatGPT: Feeling lonely? Maybe ChatGPT can help. On Monday, OpenAI released a version of its chatbot that can actually speak to users, not just send back typed responses. It can also respond to images, scanning them and offering users info or evaluations of what it "sees."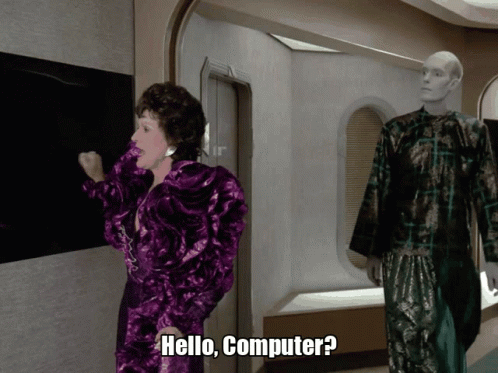 ⛄Hong Kong freezes over: Hong Kong Disneyland Resort is gearing up to welcome visitors into its Frozen-themed land, Arendelle: The World of Frozen, on November 20. The world is inspired both by the stories told in the two "Frozen" movies and by real-life Nordic sights and culture!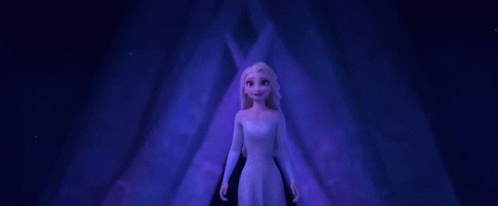 ---
Enjoying our TMS Headlines?
Forward it to a friend! After all, sharing is caring.
Anything else? Hit reply to send us feedback or say hello. We don't bite!
Written and put together by Joey Fung, Vanessa Wolosz and Christine Dulion