World
From South Korea's military showcase to renting Shrek's Swamp – Here are today's Headlines
It's the first time South Korea has held a military parade like this in a decade.
A few minutes every morning is all you need.
Stay up to date on the world's Headlines and Human Stories. It's fun, it's factual, it's fluff-free.
To start off, we're looking into:
South Korean military parade
The backstory: Over the past couple of years or so, tensions between North and South Korea have been rising over an escalation of security threats. Last month, North Korea essentially said it had been practicing for a nuclear strike against South Korea as well as rehearsing occupation of the country if a conflict erupted.
More recently: Meanwhile, South Korea has been partnering up with Japan and the US to hold joint military exercises, which also seem to be irking its northern neighbor. Last month, leaders of the three countries held a historic summit in the US at Camp David to reaffirm their alliances. At the same time, South Korea's arms industry has been growing, exporting US$7 billion of defense goods in 2021.
The development: On Tuesday, Seoul held a military parade for Armed Forces Day, marking the 75th anniversary of the country establishing its military. This is the first time South Korea has held a military parade like this in a decade. Click the link here for more on the South's military showcase.
India eases import rules
The backstory: In 2014, India launched an ambitious initiative known as the "Make in India" campaign, led by Prime Minister Modi. The goal was to make India a major player in global manufacturing and offer an alternative to companies looking to diversify their supply chains away from China.
More recently: In August, India introduced new regulations requiring importers of electronics like laptops, tablets and personal computers to get licenses before bringing these devices into the country. They had to provide information about their shipments' origin, quantity and their past import history. But a day after the announcement, India adjusted its decision and gave companies a three-month window to get the required permits.
The development: Now, India has reportedly decided to ease up on its import restrictions on these electronics. This comes at a crucial time when companies like Apple, HP and Dell are preparing for potential challenges. Click the link here for more.
Huawei quiet on phones
The backstory: Chinese comms giant Huawei first found itself in the crosshairs of geopolitics in 2019, when the US raised concerns about national security and put strict limits on its access to essential tech resources. Fast forward to the Biden era – Huawei was still blacklisted, but the US-China tech competition was also heating up. The US put curbs on advanced chips, design software and chipmaking equipment to Chinese companies to slow China's overall tech advancement.
More recently: In August, Huawei released a new line of smartphones that caused a buzz. These devices are equipped with advanced chips made in China – suggesting the country has made breakthroughs in its domestic production of advanced semiconductors despite the tech sanctions.
The development: During a launch event on Monday, Huawei left its eager audience hanging by not disclosing any details about its reported advanced chip or its new phones. Click the link here for more.
To end, we'll look into:
Invasive species threaten shipwrecks
The Great Lakes region between the US and Canada is chock full of shipwrecks. As the Industrial Revolution took hold of North America, the Great Lakes became a major trade route for ships carrying goods from inland. And where there are ships, there are shipwrecks. The thing is, the super-cold Great Lakes are known for preserving these historical artifacts really well – so much so that divers could even see dishes in the cupboards.
It's estimated that there are about 10,000 shipwrecks in the Great Lakes region. About half of these have been located, but thousands are still lost. Just this past July, the surprisingly well-preserved wreckage of a ship that sank in 1881 was found in Lake Michigan. It only took us 142 years to find…
But now, there's a ticking clock on locating these shipwrecks. The Great Lakes have been affected by invasive mussel species, which put the remains of these sunken ships at risk of more and more damage. Click the link here for more.
In other news ...
🔢Numbers:
📉Market snapshot and key quotes:
In the US: US stocks closed lower on Tuesday due to disappointing reports on home sales and consumer confidence, which left many questioning the health of the US economy.
In Hong Kong: Hong Kong stocks tumbled on Tuesday as investors braced for the possibility of further interest rate hikes by the Fed and were concerned over more bad news from China Evergrande Group.
📊Top gainers/losers and company news:
In the US: Bank stocks took a hit. SPDR S&P Regional Banking ETF dropped 1.6%. Wells Fargo and Morgan Stanley both saw over a 1% drop.
Amazon shares fell 4% after an antitrust lawsuit was filed against the company.
In Hong Kong: Evergrande sank 8.1%. This followed the default of its subsidiary, Hengda Real Estate Group, on a substantial 4 billion yuan (US$547 million) principal and interest payment.
EV player Li Ning dropped 5.2%, and BYD lost 3.5%. Sources also told Reuters that some creditors plan to liquidate the developer if it doesn't submit a new debt plan by next month.
👀The numbers everyone is watching:
In the US: In the US housing market, August new home sales disappointed at 675,000, an 8.7% drop from the prior month and below the expected 695,000 forecasted by Dow Jones economists.
The Conference Board's consumer confidence index fell to 103 in September from August's 108.7, below the anticipated 105.5 by Dow Jones consensus estimates.
In Hong Kong: China is set to unveil its industrial profit figures.
📅To check out our economic calendar for this week, click here.
More headlines:
💻Cyber scam crackdown: In the past few years, scam networks have spread across Southeast Asia, robbing victims of billions. A lot of these scammers originate from China but work remotely, making it harder to catch them. And now, AI is making their scams easier and more widespread. On Tuesday, the UN announced it would be teaming up with China and ASEAN to crack down on these networks and protect victims being trafficked by the gangs.
⛽Deadly gas explosion in Nagorno-Karabakh: Last week, Azerbaijan took over the Nagorno-Karabakh region, which is part of Azerbaijan but was controlled by ethnic Armenians as a breakaway enclave. Thousands of ethnic Armenians are fleeing the area now. On Monday night, a fuel tank in a gas station near the region's capital, Stepanakert, blew up as cars lined up for gas to cross into Armenia. As of Tuesday night, 68 people were dead, 290 were injured, and another 105 were still missing.
💣Schrödinger's Russian commander: A few days ago, we covered the Ukrainian counteroffensive attack on Russia's Crimean Navy headquarters. After Ukraine staged that missile strike, it said it had killed the commander of the Black Sea Fleet, Adm. Viktor Sokolov. But a new video released by Russia seems to show this guy alive and well at a meeting with other military officials. Ukraine now isn't so sure he's dead, and officials said they are "clarifying" what happened.
📄Russia wants to rejoin the Human Rights Council: Last April, Russia was kicked out of the UN's Human Rights Council because it invaded Ukraine. Now, Russian diplomats are trying to get it re-elected to the Council for a new three-year term. In its position paper seen by the BBC, Russia says it'll find "adequate solutions for human rights issues" and doesn't want the Council to become an "instrument which serves political wills of one group of countries." This comes after a story we covered this week where an international investigation revealed evidence that Russia was guilty of war crimes, including torture in Ukraine, and human rights abuses in its own territory.
👋Rota resigns: Yesterday, we reported that the speaker for Canada's Parliament had verbally honored a Ukrainian veteran in the audience who later was found to be a former Nazi. He apologized following the incident, and on Tuesday, he resigned after a wave of backlash, professing "profound regret" for his actions.
💼Thai visa waiver for China: In another step toward reviving its tourism industry post-COVID, Thailand suspended its visa requirements for tourists from China. When the first Chinese tourists arrived in Bangkok on Monday after this new policy was established, Thai PM Srettha Thavisin was there to greet them personally.
❄Antarctic winter sea ice hits historic low: Antarctica's winter is winding down, and scientists are analyzing measurements of the continent's sea ice. Its areas of ice keep Earth's temperatures in check, reflecting the sun's energy into the atmosphere while cooling surrounding waters. According to new reports, Antarctica's sea ice is less than 17 million square kilometers, a decrease of 1.5 million from the September average, breaking previous winter record lows. One scientist who monitors the sea ice said, "it's almost mind-blowing."
📰The EU warns Musk: X (formerly known as Twitter) was recently found to have the highest rates of disinformation out of any major social media platform in the EU, with Facebook being the second worst. The EU just warned X's owner, Elon Musk, that he has to clean up all that fake news and propaganda to comply with the bloc's new laws – or be banned in the EU.
🛒Amazon antitrust suit: Amazon is one of the biggest online retailers in the world, and it's accused of snuffing out the competition. In the US, 17 states and the Federal Trade Commission are suing the company for antitrust reasons, accusing it of illegally protecting its monopoly over other online retailers by squeezing merchants and unfairly boosting up its own services.
👩‍⚖️Trump guilty of fraud: On Tuesday, a New York judge ruled in a civil suit that former US President Donald Trump had committed fraud for years while building his business empire. The judge found Trump had exaggerated his worth and assets on paperwork used for getting financing and closing deals. As punishment, some of Trump's business licenses were taken away, making it hard for him to do business in New York, and the Trump Organization is getting an official babysitter to monitor its activities.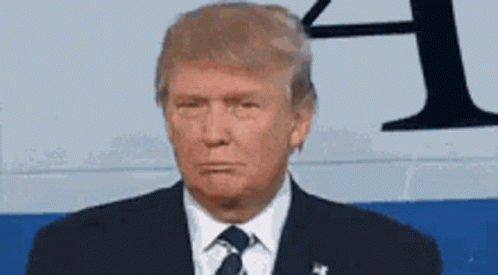 💰JPMorgan settles sex-trafficking suit: Over the past few months, JPMorgan has been dealing with a lawsuit over former client Jeffrey Epstein's sex trafficking enterprise. The US Virgin Islands accused the bank of helping Epstein commit crimes for 15 years. JPMorgan is settling the suit for US$75 million, saying that most of the settlement (US$55 million) is going to local charities and victim assistance, and US$20 million will cover legal fees. The bank still denies wrongdoing but "regrets" its association with Epstein.
💘Tinder's 1%: Usually, to start talking to someone on the dating app Tinder, you both have to match with one another, so it's a mutual interaction. Tinder is looking to adjust that function. Last Friday, it announced a new US$499 per month invite-only subscription called Tinder Select, allowing subscribers to message people without matching with them. This subscription offer will only be offered to less than 1% of users, those who are deemed super active. Chatter about this invite-only VIP tier has been around since 2017, but now users can actually apply for the subscription.
🎧Spotify's Jam: Spotify just unveiled its new "Jam" feature, a personalized, real-time listening session that you and your friends can join. Premium users everywhere can now start a Jam and invite any Spotify users to join, where they can each add tracks, see who added what and get recommendations from group members.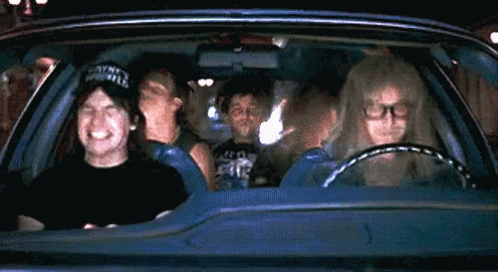 📺"Squid Game," the reality show: South Korean hit "Squid Game" took Netflix by storm in 2021, becoming the platform's most-watched show ever. The show's coming back for a second season, but in the meantime, a reality show version called "Squid Game: The Challenge" just dropped its trailer. Contestants will compete in challenges based on the games from the show for a prize of US$4.56 million – but the losers won't be killed this time, just sent home. The show kicks off on November 22. Scroll to check out the trailer.
💼Shrek on Airbnb: Shrek stans unite! Airbnb is rolling out another quirky, themed stay – this time, Donkey is hosting guests at the Shrek Swamp, situated in the Scottish Highlands. It's done down to the details, even including Shrek's outhouse. The listing is for a two-night stay from October 27 - 29 for up to three people, and booking is available from October 13 at 6 p.m. BST.
---
Enjoying our TMS Headlines?
Forward it to a friend! After all, sharing is caring.
Anything else? Hit reply to send us feedback or say hello. We don't bite!
Written and put together by Joey Fung, Vanessa Wolosz and Christine Dulion