World
From the EU's crackdown on fake news to a taco-loving bear – Here are today's Headlines
Over the past few years, the EU has been working to curb the spread of political misinformation.
A few minutes every morning is all you need.
Stay up to date on the world's Headlines and Human Stories. It's fun, it's factual, it's fluff-free.
To start off, we're looking into:
The EU's war on disinformation
The backstory: Over the past few years, the EU has been working to curb the spread of political misinformation that could affect the outcome of elections by misleading the public. In 2022, the bloc established a law for tech companies with at least 45 million monthly users to set up systems to limit misinformation, hate speech and propaganda from spreading on their platforms.
The development: It's nearing election season in many European countries (and many countries worldwide). But fake news is already a problem. AI-generated deepfake videos have already been spotted concerning an election in Turkey and the Republican presidential primary race in the US.
On Tuesday, the European Commission called on social media companies that have signed a Voluntary Code of Practice on Disinformation to quash propaganda lies, especially from Russia. Click the link here for more.
The CIA's ChatGPT
The backstory: It's no secret that China and the US have been in fierce competition to lead the global tech scene, especially in artificial intelligence (AI). In 2017, China revealed its ambitious plans to become the world leader in AI by 2030.
Last November, OpenAI's ChatGPT burst onto the scene, sparking a frenzy of investment in Silicon Valley. Tech giants like Google and Microsoft raced to outdo OpenAI in AI development. In response, Chinese tech giants like Baidu, Alibaba and Tencent joined in, eyeing the vast Chinese internet market.
More recently: In August, the US Department of Defense, which oversees agencies like the NSA and the Defense Intelligence Agency, created a task force to explore the uses and challenges of large-language models.
The development: US intelligence agencies have now ventured into using large-language models and AI tools. The Central Intelligence Agency's (CIA) Open-Source Enterprise division is leading the charge, developing an AI tool similar to ChatGPT. Click the link here for more.
Cainiao's IPO debut
The backstory: In 2013, the e-commerce giant Alibaba Group gave birth to Cainiao, its logistics branch. It wanted to supercharge the delivery network for Alibaba's online stores in China. Think of it as behind-the-scenes wizardry that ensures your online orders reach your doorstep – and quickly. Cainiao, which means "rookie" in Chinese, promised speedy deliveries within 24 hours in China and 72 hours worldwide.
More recently: Alibaba has recently been going through some major changes. In March, it made headlines with its biggest restructuring in 24 years when it split into six separate units, each with its own CEO and board of directors. These units can each go for independent listings or fundraising.
The development: This week, Cainiao officially filed to go public in Hong Kong. This move has put the unit in the spotlight alongside other divisions of Alibaba that are eyeing the public stage. But it's the first among these subsidiaries to apply for an initial public offering (IPO). Click the link here for more.
To end, we'll look into:
China and face recognition
With technology growing so quickly, governments and businesses can collect data from images of people's faces. Facial recognition tech can be used for many different purposes, but many consider it a violation of privacy. As artificial intelligence (AI) becomes more integrated into other systems, facial recognition could take on even more steam. And biometric identification, especially facial recognition, has spread all over China.
Last month, the Cyberspace Administration of China (CAC) released a draft of new regulations for using facial recognition systems for commercial purposes. The rules say a person's facial "data" can't be taken by businesses if there are other ways of gathering the info they need.
If a company does have a specific need for using facial recognition, it would have to get consent before using it on any person. So, a person could still opt out of having their data collected this way. Click the link here for more.
In other news ...
🔢Numbers:
📉Market snapshot and key quotes:
In the US: US stocks were mixed on Wednesday with Dow Jones staying in the red due to rising Treasury yields and soaring oil prices, leaving investors concerned.
In Hong Kong: Hong Kong stocks bounded back from two days of declines. But ongoing worries about potential interest rate hikes by the Fed to combat inflation kept sentiments cautious.
📊Top gainers/losers and company news:
In the US: Furniture stock MillerKnoll jumped nearly 28% after a strong Q1 2024 earnings report that exceeded Wall Street's expectations. The company also raised its earnings guidance for the year.
In Hong Kong: Hansoh Pharmaceutical rose 4.3% and Wuxi Biologics jumped 3.7%.
JD.com, Tencent and Alibaba all saw slight gains, less than 1%.
👀The numbers everyone is watching:
In the US: In August, durable goods orders surprised with a 0.2% increase, rebounding from July's 5.6% decline.
In Hong Kong: China's industrial profits fell 11.7% YoY in August, an improvement from the 15.5% drop over the first seven months.
📅To check out our economic calendar for this week, click here.
More headlines ...
🔥Devastating wedding fire in Iraq: On Tuesday night, a fire broke out at an event hall during a wedding celebration in the city of Qaraqosh. At least 94 people died, and 100 others were injured. The fire was started with fireworks, and the venue was not up to safety specifications – in fact, it was covered in highly flammable materials, including some that are illegal in the country because of their fire risk. On Wednesday, officials arrested 10 of the venue's staff, its owner and three people involved with the fireworks.
🤝Saudi Arabia and Israel ties: Saudi Arabia is a longtime supporter of Palestine in its conflict with Israel. But, normalization seems to be on the horizon between Saudi Arabia and Israel. This week, there have been two different official state visits between the two: the first-ever public visit by an Israeli minister to Saudi Arabia by tourism minister Haim Katz and a visit from Saudi ambassador to Palestine Naif al-Sudairi as he traveled through an Israeli border checkpoint to visit the West Bank.
🚗Armenians flee Nagorno-Karabakh:  The Nagorno-Karabakh region of Azerbaijan had a population of 120,000 ethnic Armenians. As Azerbaijan moves to take full control of the area, ethnic Armenians are trying to get out of there ASAP. On Wednesday, Armenian authorities said that over 53,000 people had already left the region for Armenia.
👋French ambassador leaves Niger: After a military coup took power from the democratically elected government in Niger at the end of July, it called on France to remove its diplomatic presence and get its troops out of the country. The French ambassador decided to stay, even as the junta pushed him to leave. But, at the beginning of the week, French President Emmanuel Macron decided to have the envoy removed from Niger, and the ambassador left early Wednesday morning.
✈North Korea expels soldier: In July, a US soldier who was facing disciplinary action in the States blended into a tour group near the DMZ in Korea and ran across the border into North Korea. Since then, not much info about him has come out of North Korea. On Wednesday, North Korean state media said the country had expelled the soldier, and US officials confirmed he was in custody and headed home.
📄China and APEC Summit: At the recent G20 Summit and UN General Assembly opening, Chinese President Xi Jinping sent other officials in place of himself, missing the events. But, this November, it seems like he might go to the Asia-Pacific Economic Cooperation summit in California. On Tuesday, Chinese Foreign Minister Wang Yi told reporters that China is talking to the US about how it'll be represented at the event.
🚓Evergrande founder detained: Chinese property giant Evergrande has been on a downward spiral since it defaulted on its debts in 2021. Earlier this month, authorities detained some of the company's staff from its wealth management unit. This week, sources revealed that the firm's founder, billionaire Hui Ka Yan, was also being detained and monitored at a "designated location."
🚲Lululemon and Peloton: Yoga apparel company Lululemon has signed a five-year deal with fitness equipment company Peloton, known for its super-fancy exercise bikes. As part of the deal, Lululemon will exclusively feature Peloton fitness content for its Mirror user base, and the two will co-brand clothing together to be sold on Peloton's website and in its retail outlets.
🎬WGA writers' strike over: For almost 150 days, over 11,500 Hollywood screenwriters have been striking against the studios, hosting picket lines and stalling production on TV shows and movies. The WGA union and Hollywood studios recently restarted contract negotiations, and the new contract was approved this week. Writers voted to end the strike, and once the new agreement is finalized, they can look forward to increased wages, residuals on streaming content, improved health and pension benefits and more.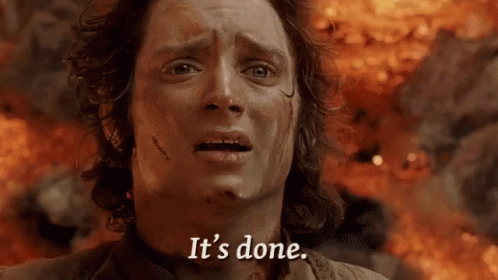 🤖Meta's AI plans: Tech firms have been looking to adopt AI tools into their programming to improve the user experience and functionality. Social media giant Meta just announced it would add new AI features to some of its properties, like Facebook and Instagram. Users can look forward to AI image editing on Instagram and AI-generated chat stickers on Instagram, Facebook, WhatsApp and Messenger.
💻Google's 25th birthday: Happy birthday to Google! The search engine was started 25 years ago by Stanford students Sergey Brin and Larry Page, and now it's such a part of the internet that its name can even be used as a verb. "Just Google it!"
🤖ChatGPT news: OpenAI's famous AI chatbot, ChatGPT, has become an increasingly popular tool for businesses, students and just regular, everyday tasks. But, it was limited in some ways as far as how much information it could pull from. On Wednesday, OpenAI announced that ChatGPT Plus and Enterprise users could now use it to browse the internet, and its knowledge cutoff is no longer September 2021.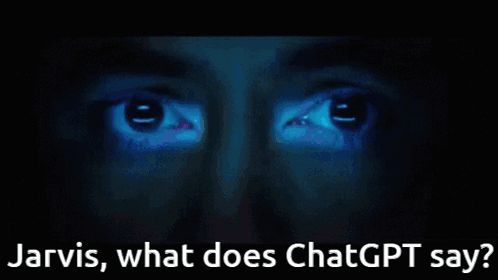 😎Ray-Ban Meta Smart Glasses collab: It's been over a decade since the failed Google Glass project was launched, and it looks like Big Tech is trying its hand again at eyewear. Meta just announced a collaboration with Ray-Ban for the "Ray-Ban Meta Smart Glasses." These smart glasses will feature a personal audio system, a microphone and a camera with livestreaming capabilities.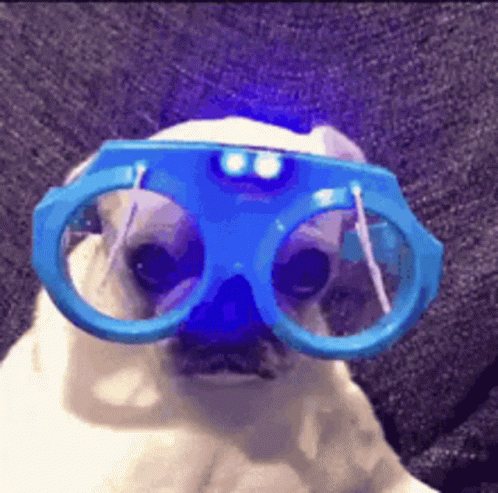 🐻Black bear crashes birthday: During a 15-year-old boy's family birthday picnic in Monterrey, Mexico, a surprise guest showed up: an adolescent black bear. And this guest was pretty impolite, eating up all of the family's tacos and enchiladas. The boy's mother bravely shielded him to keep him safe and prevent him from panicking (he has Down syndrome and is also afraid of animals). "We are going to play a game where we cover Santiago's eyes, and we are going to act like statues," she recalled telling her son. But the bear wasn't interested in the family, just in the food. That's beary bad behavior (sorry, we had to).
---
Enjoying our TMS Headlines?
Forward it to a friend! After all, sharing is caring.
Anything else? Hit reply to send us feedback or say hello. We don't bite!
Written and put together by Joey Fung, Vanessa Wolosz and Christine Dulion