World
From an attempted coup to an emotional support alligator – Here are today's Headlines
On Wednesday, Burkina Faso's transitional military government announced that it had stopped a coup attempt the day before.
A few minutes every morning is all you need.
Stay up to date on the world's Headlines and Human Stories. It's fun, it's factual, it's fluff-free.
To start off, we're looking into:
Attempted coup in Burkina Faso
The backstory: After two coups last year, West African country Burkina Faso is currently ruled by a military junta led by Capt. Ibrahim Traoré. Meanwhile, it's been dealing with a jihadist insurgency that spread from Mali.
More recently: Last December, another reported coup attempt took place, but Traoré's government was able to hold onto power. Last week, the government said that by the end of last month, 191,937 displaced people were able to return to their homes, with the junta saying it had reclaimed several areas occupied by jihadists.
The development: On Wednesday, Burkina Faso's transitional military government announced that it had stopped a coup attempt the day before. The junta didn't release much info on the incident but did say that its intelligence and security agencies put the kibosh on it before any major damage was caused. Click the link here for more.
TikTok shake-up in Indonesia
The backstory: TikTok is more than just a place for viral dances and funny videos. It's also a growing player in e-commerce. The platform launched TikTok Shop last November, an online marketplace where local sellers can offer their products to users in specific regions. It's particularly eyeing the US market and plans to invest billions in Southeast Asia in the coming years. Indonesia is a big part of that plan, contributing a hefty US$52 billion in e-commerce sales in the region last year.
More recently: In July, Teten Masduki, the Indonesian Minister of Cooperatives and SMEs, started raising eyebrows about TikTok's influence on the local market. Masduki basically accused TikTok of elbowing local players out of the game.
The development: Now, TikTok has to split its payments away from its shopping in Indonesia. New regulations have come out this week that bar social media companies in the country from handling payments for online purchases. Click the link here for more.
US pandas are going home
The backstory: In the mid-20th century, giant pandas became symbols of Chinese culture. But these fuzzy creatures were facing threats like habitat loss and poaching. In response, China took a groundbreaking step in the 1960s by creating the world's first panda reserves. It became known for its "panda diplomacy" by gifting pandas like Ling-Ling and Hsing-Hsing to the US as goodwill gestures. Through conservation and collaboration, the giant panda population showed signs of recovery and was reclassified from "endangered" to "vulnerable" in 2021.
More recently: Almost every panda in the world belongs to China. They are just "borrowed" by countries for pretty huge sums of money meant to go to panda conservation. In Washington, DC, the National Zoo has three living in a US$50 million exhibit with a 24-hour panda cam. Eighteen countries currently have pandas on loan from China.
The development: Now, contracts with China's wildlife agency are ending, and all the pandas in the US are set to return to China within the next year. Click the link here for more.
To end, we'll look into:
The Mid-Autumn Festival in Hong Kong
Last week, we covered the Tai Hang Fire Dragon Dance tradition, but we'd like to get into some other aspects of Hong Kong's celebration that everyone can look forward to, visitors and residents alike!
Traditionally, the Mid-Autumn holiday is a harvest festival, and it's a pretty big deal in Hong Kong. It's probably the second-biggest holiday of the year, beaten only by the Lunar New Year. This year, it's on Friday, September 29. Apart from the standard practices of gift-giving, lantern lighting, gatherings with friends and family and lots of food, there's some special fun in store this year. Click the link here for more.
In other news ...
🔢Numbers:
📉Market snapshot and key quotes:
In the US: US stocks rebounded on Thursday after grappling with steep losses earlier this month. Investors were cautious, keeping an eye on Treasury yields.
In Hong Kong: Hong Kong stocks closed lower on Thursday, with Evergrande's woes contributing to market uncertainty.
📊Top gainers/losers and company news:
In the US: Accenture dropped by over 5% following mixed results in its fiscal Q4.
Trimble, a technology services provider, surged by 6.5% after AGCO Corp announced its plan to acquire an 85% stake in Trimble's agribusiness for US$2 billion in cash.
In Hong Kong: Evergrande tumbled almost 19% and suspended trading.
JD Health International lost almost 4%, Meituan fell over 3%, NetEase dropped 2.5% and Tencent lost over 1%.
👀The numbers everyone is watching:
In the US: US GDP for the Q3 grew at 2.1%, unchanged from the previous reading but slightly below the Dow Jones estimate of 2.2%.
Initial jobless claims for the week were below the estimated figure of 214,000 at 204,000. Continuing claims rose by 12,000 to 1.67 million, just below the FactSet estimate of 1.675 million.
📅To check out our economic calendar for this week, click here.
More headlines ...
🤝NATO-Zelenskiy meeting: Ukraine's counteroffensive against Russia has made progress, but it still needs all the help it can get from allies like NATO, especially after Poland said it wouldn't send any new weapons to the country. On Thursday, NATO Secretary-General Jens Stoltenberg met with President Volodymyr Zelenskiy to discuss the war effort. Zelenskiy said that Stoltenberg agreed to push for NATO members to provide more air defense systems to protect Ukraine's power plants and energy infrastructure, which were damaged in Russia's winter attacks.
💸Russia's military spending hike: Russia is also trying to strengthen its own war effort. On Thursday, Russian presidential spokesman Dmitry Peskov said that the government needs to boost military spending by nearly 70%. In 2024, it could rise to US$111.15 billion, which is about 6% of the country's GDP.
📩Slovakia's critical election: Slovakia's Parliament held a vote of no confidence last year, ending the three-ish year reign of the center-right government. It's having a snap election on Saturday, which is pretty contentious. The nominally left-wing populist Smer party is currently leading in the polls. Its leader, former PM Robert Fico, has campaigned on the idea of ending Slovakia's support for Ukraine.
🎀Taiwan reveals new sub: China has been staging regular military exercises along its Taiwan Strait coast. In the meantime, Taiwan is working to modernize its military. On Thursday, Taiwan showed its first domestically made submarine, but it won't be in service for a couple of years.
💬Xi delivers National Day speech: China celebrates its 74th National Day, the anniversary of the founding of modern China, on Sunday. Usually, the National Day speech is delivered by the premier, which is currently Li Qiang. But, at the National Day banquet held on Thursday, President Xi Jinping made the speech, saying that China's future is bright, but the "road ahead will not be smooth."
💔Dutch shooting: Three people died after a 32-year-old gunman dressed in combat-style clothing shot up a house and hospital in Rotterdam, the Netherlands. The suspect, a student at the hospital, is in custody and cooperating with police, who are still trying to figure out the motive for the shooting.
🧊Swiss glacier volume drop: Earlier this week, we mentioned that Antarctica's winter sea ice hit record lows, and other major ice structures could be seeing similar problems. A new report shows that unusually warm winters and summers have caused the Swiss glaciers to lose 10% of their volume in just two years.
🧙‍♂️RIP Michael Gambon: British-Irish actor Michael Gambon, who you may remember for his role as Albus Dumbledore in the Harry Potter franchise (from the third film on), has passed away at the age of 82. With a long career on both stage and screen, Gambon won four BAFTAs, three Olivier Awards and two ensemble cast Screen Actors Guild Awards. Although he didn't use the title, he was knighted for services to drama in 1998.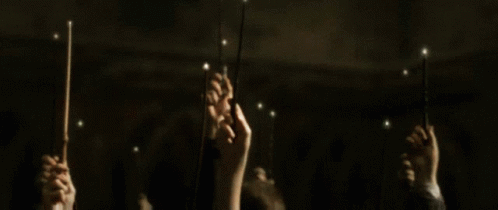 🌳Sycamore Gap tree falls: The UK's Sycamore Gap tree (aka "Robin Hood Tree" for its starring role in "Robin Hood: Prince of Thieves") is a beloved natural landmark that stands beside Hadrian's Wall in England. It's estimated to be hundreds of years old. On Wednesday night, the tree was chopped down in an act of vandalism, and a 16-year-old boy has been arrested as the main suspect.
📉Evergrande suspends trading: Chinese real estate giant Evergrande is trying to deal with a mess of debt as China's property industry struggles. It's been working on reorganizing its debt, but things haven't been going too well. On Thursday, Evergrande suspended trading of its three publicly traded companies in Hong Kong, not giving a reason. But it later confirmed that its chairman and founder, Hui Ka Yan, was put under "mandatory measures" by authorities for "suspicion of illegal crimes."
💼GameStop names new CEO: A couple of weeks ago, the movie "Dumb Money" about GameStop's 2021 hedge fund vs. retail trader stock clash was released. During that stock rally, billionaire Ryan Cohen, GameStop's largest investor, joined its board to help the company shift into e-commerce. On Thursday, GameStop named Cohen its new CEO and chairman as he continues to push this pivot.
🎵Epic Games shakeup: Fortnite-maker Epic Games acquired the music-sharing platform BandCamp a year and a half ago. Now, it looks like Epic Games is going through some changes and laying off 16% of its staff. It plans to sell BandCamp to music marketing company Songtradr.
🕶Meta's Quest 3: Apple plans to release its augmented reality headset, the Vision Pro, early next year. But Meta's trying to get a jump on the competition. The company just revealed its Quest 3 headset, which will be available starting October 10 for US$500 – a steal compared to Apple's US$3,499 price tag.
🏫Global university rankings released: This year's World's Best Universities by the Times Higher Education (THE) rankings were just published. Oxford University (UK) got first place, Stanford University (US) came in second, and the Massachusetts Institute of Technology (US) in third. China has two universities in the top 20, and seven in the top 100, boosting its own university rankings slowly but surely. Four Hong Kong schools fell in the rankings, with the University of Hong Kong (HKU) falling four slots to 35th.
🐊Support gator: On Wednesday in the US, Joie Henney, who owns IG and TikTok alligator star WallyGator, tried to go watch a Phillies baseball game with Wally, who he said was his emotional support animal. He'd even bought a ticket for Wally to attend. He was denied entry, as it turns out that alligators aren't allowed in the park.
---
Enjoying our TMS Headlines?
Forward it to a friend! After all, sharing is caring.
Anything else? Hit reply to send us feedback or say hello. We don't bite!
Written and put together by Joey Fung, Vanessa Wolosz and Christine Dulion