World
From Chinese students staying put to zombie viruses – Here are today's Headlines
The issuance of student visas to Chinese students plummeted from about 100,000 in 2021 to just 58,000 in 2022.
A few minutes every morning is all you need.
Stay up to date on the world's Headlines and Human Stories. It's fun, it's factual, it's fluff-free.
To start off, we're looking into:
China's students stay local
The backstory: Over the past few decades, Chinese students have been flocking to American universities to pursue higher education. This trend was driven by the quest for better academic opportunities, a diverse range of programs and access to cutting-edge technology. Also, many Chinese students wanted to boost their career prospects and English-language skills by studying in the US.
More recently: This trend has taken a sharp downturn in recent years. The issuance of student visas to Chinese students plummeted from about 100,000 in 2021 to just 58,000 in 2022.
The development: Shen Wenqin, an associate professor at Peking University, has been closely monitoring this trend since 2016. He said China's brightest minds in fields like maths, physics and chemistry wanted to study abroad in the past. But things have changed, and now more and more graduates are choosing to stay put in China. Click the link here to find out why.
Can Palestinians flee Gaza?
The backstory: The 40-kilometer-long Gaza Strip has a long history. It's historically considered Palestine, but it's traded hands many times over the years. During what's known as the Nakba in 1948, hundreds of thousands of Palestinians re-settled in Egypt-held Gaza. When it was captured by Israel, troops stuck around to oversee the construction of settlements. Twenty years later, Palestinians launched a major uprising, leading to the creation of the militant group Hamas, which now controls the region.
More recently: To limit threats from Hamas, Israel constructed a high-tech security blockade along its border with Gaza. By 2008, the Gaza Strip was completely sealed off. Israel also controls Gaza's airspace and sea, plus imports and exports from the area. No one can come or go without permission from Israel and Egypt.
The development: Now, with a full-blown war happening between Israel and Hamas, many are trying to flee Gaza. But how? Click the link here for more.
BYD's Uzbekistan expansion
The backstory: BYD is a major player in the electric vehicle (EV) industry. Over in China, it's been making some big moves in the new energy market. In the span of a year, its market share jumped from 29% to 37%. To put it into perspective, in the first quarter of 2023, BYD outperformed Volkswagen, becoming the top-selling car brand in China. Now, it's expanding overseas, not just selling Chinese-made cars but also setting up factories in other countries.
The development: Now, BYD is expanding into Central Asia by teaming up with Uzavtosanoat JSC to establish a factory in Uzbekistan. It's set to start production in 2024. This is a big move for Uzbekistan, a country that's all about going green and reducing emissions. The joint venture, formed in December 2022, will handle everything from welding and painting to assembly. Not only will these cars be sold in Uzbekistan, but they'll also find their way to other Central Asian nations. Click the link here for more.
---
The Pink'd For Good 4.0 Charity Tattoo Fundraiser is not your ordinary tattoo event; it's a harmonious blend of artistic expression and social impact, all dedicated to raising awareness for breast cancer. This gathering brings together tattoo artists, survivors and supporters for a day brimming with meaningful body art, live music and fundraising endeavors.
"Charity doesn't have to be boring or filled with doom and gloom," explained Phenomenally Pink to TMS. "It's not just transactional; Pink'd is one of the many ways Phenomenally Pink gets the wider community involved so that we can continue our mission of accessibility and fun-education."
Read about the full event here.
---
To end, we'll look into:
Zombie viruses?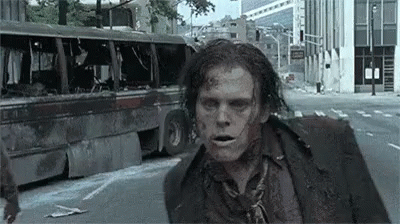 Permafrost is parts of an area that have remained frozen, season after season, year after year. In the Arctic, even when the top layers of soil yield plants during the spring and summer, deeper layers of the ground (including rock) remain icy solid, never quite melting. That's Arctic permafrost. It's in 15% of land in the northern hemisphere and is important for keeping things in balance.
But this permafrost may not be so permanent, after all, as it starts to experience the effects of climate change. Because Arctic temps have already increased by about 3 C, these warmer air temperatures warm up the ground. The top layers of permafrost are starting to become victim to this.
But we want to talk about microbes. Even after being frozen in ice for thousands of years, viruses and bacteria can "reactivate" when thawed out. This means that potentially dangerous microbes could come back as the permafrost melts. These so-called "zombie viruses," which are still infectious, are a major focus of research in this area. Click the link here for more.
In other news ...
🔢Numbers:
📉Market snapshot and key quotes:
In the US: US stocks rose on Wednesday, with investors waiting on the latest inflation figures. Meanwhile, Treasury yields extended their decline from the 16-year peak seen the previous week.
In Hong Kong: Hong Kong stocks closed higher on Wednesday, driven by reports of potential stimulus measures from China to bolster the nation's economy.
📊Top gainers/losers and company news:
In the US: Dialysis service provider DaVita dipped over 16% after Novo Nordisk's kidney disease treatment study showed Ozempic had success in delaying kidney disease in diabetic patients.
Exxon Mobil faced a 3.6% drop after the company's decision to acquire Pioneer for US$60 billion in an all-stock merger, priced at US$253 per share.
In Hong Kong: Meituan showed a 3.7% gain, and Alibaba added 1.4% to its value. The sportswear segment saw Li Ning surging by 5.3%, and Anta Sports recorded a 3.4% increase.
👀The numbers everyone is watching:
In the US: The Labor Department's report revealed a 0.5% increase in the PPI for September, exceeding the expected 0.3%. Excluding food and energy, prices rose by 0.3%, beating the expected 0.2% increase.
In Hong Kong: Investors are closely monitoring forthcoming economic data, including trade reports from China.
📅To check out our economic calendar for this week, click here.
More headlines ...
💣IDF strikes at Hezbollah: Iran-backed Lebanese militant group Hezbollah said Israel killed three of its members in a cross-border raid claimed by Palestinian militants on Monday. Hezbollah then responded with a rocket attack on Israel. On Wednesday, Israel bombed southern Lebanon (which borders Israel), saying it successfully hit a Hezbollah position. The Lebanese army said on Wednesday it had found the platform where the rockets were launched from.
✈US weapons arrive in Israel: Early this week, the US put its full support behind Israel in its war with Hamas, immediately working on sending over arms, ammo and other supplies. On Tuesday, the first plane carrying US weapons successfully landed in Israel, according to the IDF. This military support is triggering different reactions within NATO. Turkish President Recep Tayyip Erdogan criticized the US for sending warships to the eastern Mediterranean for Israel, saying that these actions could lead to "massacres." Others are concerned that support for Israel could come at the expense of Ukraine, redirecting much-needed military aid in its ongoing war with Russia.
💔Another earthquake in Afghanistan: On Saturday, Afghanistan experienced a series of extreme earthquakes. Rescue efforts had just begun dying down when another earthquake hit on Wednesday. Officials said that this level 6.3 earthquake injured more than 100 and killed at least one person.
📄Israel's emergency government: On Wednesday, Israel formed an emergency government "war cabinet" to deal with the war on Hamas. The members include PM Benjamin Netanyahu, Defense Minister Yoav Gallant and ex-Defense Minister Benny Gantz, who heads an opposition party. A place will also be held for Yair Lapid, who's head of the opposition and was prime minister until Netanyahu took the position late last year. The group has vowed to wipe Hamas "off the face of the Earth." Israel is largely expected to prepare a ground assault into Gaza.
🕵️‍♂️Finland investigates Baltic Sea pipeline damage: Last year, three pipelines that are part of the Russia-Western Europe Nord Stream 1 and Nord Stream 2 burst, and we still don't know who's responsible. Recently, a gas pipeline and communications cable between Finland and Estonia was damaged, and it doesn't look like this was an accident, either. Finland has been investigating the incident, and authorities said the damage was caused by "a deliberate … external act." There are some reports that it was likely the result of Russian sabotage, but the Finnish PM has said he doesn't want to speculate until the investigation is wrapped up.
📢Protests in Guatemala: In August, Guatemala held its presidential election, and the people voted in progressive Bernardo Arévalo, who's set to take office in January. But Attorney General Consuelo Porras's office has opened a few different investigations into the election. For over a week, there have been mass protests all over Guatemala, with thousands of people demanding Porras quit, seeing his investigations as attempts to manipulate democracy. On Tuesday, riot police started clearing away protesters' roadblocks after sitting President Alejandro Giammattei promised to free up roadways.
😀Hong Kong teen found: Missing 17-year-old Matthew Tsang has been making headlines in Hong Kong after going missing for a week – and during a typhoon. On Wednesday, he was found in the city's Ma On Shan Country Park in the thick undergrowth of the forest, a few hundred feet from a park path. He said he fainted while hiking and then became lost, and he was able to stay alive by eating leaves and wild fruit and drinking stream water. He was taken to the hospital in stable condition.
👡Birkenstock flops: German shoemaker Birkenstock debuted on Wall Street on Wednesday, with its stock prices ending more than 12% below the initial public offering (IPO) price. It's the worst debut by a company worth over US$1 billion in nearly two years, according to LSEG data. But the company's two heirs, brothers Alex and Christian Birkenstock, are worth an estimated US$1.7 billion each now after they sold most of the company to firm L Catterton.
🤑Exxon/Pioneer deal: A couple of days ago, we reported that oil and gas giant Exxon Mobil was working on a deal for a giant buyout of a smaller oil and gas company, Pioneer Natural Resources. On Wednesday, Exxon announced the merger as an all-stock deal worth around US$59.5 billion. The acquisition is expected to close by the end of next year.
💔Jada and Will separated: In 2022, in the "slap heard around the world," actor Will Smith went onstage at the Academy Awards and slapped comic Chris Rock in the face following a quip he made about Smith's wife, Jada Pinkett Smith and her shortly-cropped hair. Pinkett Smith has alopecia. On Wednesday, a clip was released for an upcoming interview where Pinkett Smith says she and her husband have been separated and living "completely separate lives" since 2016. She also said she initially thought the Oscars slap was a skit. The full interview will come out October 13.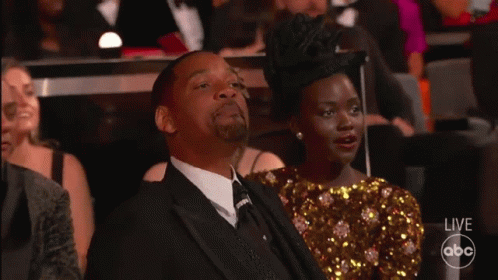 ☄NASA unveils asteroid sample: Last month, a spacecraft carrying a soil sample from an asteroid called Bennu successfully landed back on Earth. On Wednesday, NASA released the first images of the sample, which it says contains carbon and water. Take a look at this space dirt.
📷Wildlife Photographer of the Year: London Natural History Museum's Wildlife Photographer of the Year (WPY) 2023 title was awarded this week, going to French photographer and marine biologist Laurent Ballesta for the second time. He won for his photo of an endangered tri-spine horseshoe crab taken in the Phillippines. Ballesta was chosen from almost 50,000 entries ranging from 95 countries.
---
Enjoying our TMS Headlines?
Forward it to a friend! After all, sharing is caring.
Anything else? Hit reply to send us feedback or say hello. We don't bite!
Written and put together by Joey Fung, Vanessa Wolosz and Christine Dulion