World
From Sam Bankman-Fried testifying to a new song by The Beatles – Here are today's Headlines
Last year, the crypto world was rocked when FTX, the second-largest exchange at the time, went bankrupt.
A few minutes every morning is all you need.
Stay up to date on the world's Headlines and Human Stories. It's fun, it's factual, it's fluff-free.
To start off, we're looking into:
Sam Bankman-Fried's defense
The backstory: Last year, the crypto world was rocked when FTX, the second-largest exchange at the time, went bankrupt. The focal point of the whole drama was Sam Bankman-Fried (SBF), the exchange's former CEO and co-founder. He was accused of mishandling customer funds and other criminal activities. Things got more complicated when two of his top (former) execs pleaded guilty to their involvement in alleged fraud. SBF is now on trial and is facing a potential life sentence.
More recently: Earlier this month, Caroline Ellison, the ex-CEO of SBF's hedge fund, Alameda Research, took the stand. In her testimony, she said that SBF instructed her and others to deceive FTX customers.
The development: SBF took the stand in New York last Friday and again on Monday for cross-examination. During his testimony, he denied any involvement in fraudulent activities, pinpointing mistakes as the reason for FTX's collapse. Click the link here for more on his testimony.
Meta launches paid subs in Europe
The backstory: Nearly every major social media platform uses data collection from users to show targeted ads, which are more effective than just showing random ads to random people. In the EU alone, Facebook has 258 million users who all experience targeted ads and 257 million Instagram users – according to Meta's monthly estimates.
More recently: This year, the EU has been cracking down on social media data collection and user privacy invasion since the Digital Services Act (DSA) went into effect. So, social media companies need to figure out how to work within these regulations while still making money. One way to work around these new rules and stay afloat is to start charging users who opt out of targeted ads.
The development: On Monday, Meta announced it's officially launching paid subscription services in the EU, EEA and Switzerland. Click the link here for more on this new service and why Meta's launching it.
The last Beatles song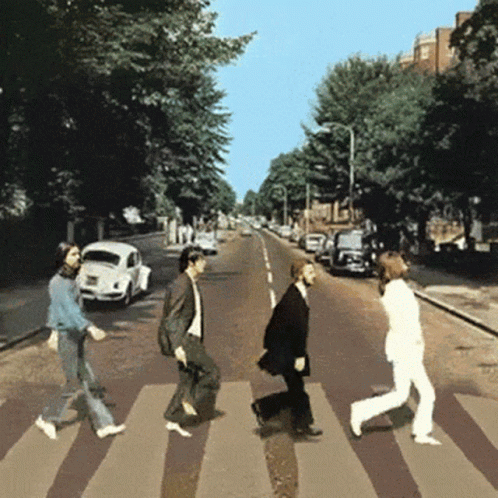 The backstory: Pretty much everyone knows The Beatles – the world-famous English rock band with Paul McCartney, Ringo Starr, George Harrison and John Lennon. In 1969, Lennon surprised everyone by saying he was leaving the band, but it wasn't until 1974 that they officially broke up.
More recently: Now, let's jump to 1978, just two years before Lennon's tragic assassination outside of his New York home. Back then, he was working on a song called "Now and Then." He recorded it on a boombox and saved it on a tape labeled "For Paul." In 1994, Lennon's widow Yoko Ono found it in Lennon's stuff and gave it to McCartney. They tried to bring "Now and Then" to life in 1995, but the project was abandoned because of the bad quality of the recording.
The development: "Now and Then" is officially set to be released on November 2. The song was restored using artificial intelligence (AI) with the help of "The Lord of the Rings" genius Peter Jackson and others. Click the link here for more on how they salvaged the last Beatles song with this new technology.
To end, we'll look into:
Gaza's comms blackout
People in Gaza have been running out of desperately needed resources like food, water, electricity and fuel. And, recently, internet connection and cell service were added to that list. Broadband and cell service were suddenly cut on Friday evening in the enclave, causing panic. For 34 hours, there was no practical way for internal aid groups or over 2 million civilians to contact the outside world or one another. A few civilians were able to get the news out with international SIM cards and satellite phones.
On Saturday, Israel officially expanded its ground operations into Gaza, and over the weekend, it also launched its heaviest airstrikes so far. Paramedics had no feasible way of getting to people who needed medical attention and reportedly just rushed toward the sounds of explosions.
Now, Gazans are starting to regain internet connection. How? Click the link here for more.
In other news ...
🔢Numbers:
📉Market snapshot and key quotes:
In the US: US stocks closed higher on Monday as traders prepared for a busy week, including the release of the Fed's rate decision, a key jobs report and Apple's earnings.
In Hong Kong: Hong Kong stocks rose slightly on Monday as investors hoped for Middle East stability and awaited the Fed meeting.
📊Top gainers/losers and company news:
In the US: SoFi Technologies rose over 1% after a positive Q3 revenue and an improved full-year outlook.
McDonald's gained almost 2% after strong Q3 earnings and revenue.
Hong Kong: Hansoh Pharma jumped over 6%, and Wuxi Biologics rose 5.8%.
Chinese EV giant BYD posted record quarterly earnings of 10.41 billion yuan (US$1.42 billion), which is over 80% more than a year ago.
👀The numbers everyone is watching:
In the US: Some key economic data is on the way, including employment and consumer confidence. Investors are watching for insights.
In Hong Kong: China is set to release key data, including non-manufacturing PMI, manufacturing PMI and services PMI.
📅To check out our economic calendar for this week, click here.
More headlines ...
💣Israeli ground forces move toward Gaza City: Over the weekend, Israel expanded its ground invasion into Gaza. Israeli tanks and infantry are reportedly zeroing in on Gaza City, the largest city in the enclave, as they attempt to wipe out Hamas. Tanks are said to be traveling on the main north-south road, as well as coming from another direction.
🌀Hurricane Otis aftermath: After Hurricane Otis took the Mexican region Acapulco by surprise last week, people are struggling to recover. Devastation in the area has made it hard for them to find food and clean water. The estimated dead and missing toll keeps rising and was around 100 at the time of reporting.
💐Israel confirms hostage death: When Hamas attacked Israel over three weeks ago, one of its targets was a popular music festival, where militants killed and kidnapped hundreds of attendees. One of those hostages was a 23-year-old German-Israeli woman named Shani Louk. Afterward, a video circulated of her, seemingly unconscious, lying facedown in the back of a truck surrounded by militants. On Monday, Israel said that she'd died after experiencing "unfathomable horrors," saying it had identified her through DNA analysis of a skull bone.
💼Chinese military forum: While tensions are still high between the two, the US and China have been building ties again over the past few months, with a possible meeting between Presidents Biden and Xi coming up. China's military forum kicked off in Beijing on Sunday, and many foreign officials are there – including from the US and Russia. During key speeches on Monday, China and Russia showed solidarity in criticizing the US for meddling in foreign affairs.
📩Venezuela suspends election results: For the past couple of weeks, the US and Venezuela were starting to work with one another, with the US suspending certain economic sanctions and Venezuela taking steps toward freer elections. But, on Monday, the country's Supreme Justice Tribunal suspended the results of an opposition presidential primary from earlier this month, putting those moves at risk. The US has said it will reinstate sanctions if the country doesn't lift bans on some opposition candidates and free political prisoners and "wrongfully detained" Americans by the end of November.
🚓Iran arrests lawyer at funeral: 16-year-old Iranian Armita Garavand died on Saturday after spending a month in a coma following an alleged exchange with the morality police, leading to international uproar. Prominent lawyer Nasrin Sotoudeh attended her funeral on Sunday. Sotoudeh, who was awarded the European Parliament's 2012 Sakharov Prize for her human rights work, was arrested (along with others) as police clashed with protesters and journalists outside.
📵Canada bans WeChat: WeChat is one of the biggest Chinese social media apps, providing free messaging and calls to users. But, Canada's chief information officer recently conducted assessments of it (along with Russia-based anti-virus service Kaspersky) and decided they both "present an unacceptable level of risk to privacy and security." On Monday, Canada announced that WeChat and Kaspersky wouldn't be allowed on government-issued phones.
👩‍⚖️Evergrande hearing: Chinese real estate giant Evergrande is re-assessing its debt restructuring plans as it defaulted on several key loans over the past few weeks. It potentially faces a winding up order (meaning the court would make it close up shop and liquidate its assets), and Hong Kong's High Court was set to start the hearing on this petition on October 30, but the hearing was pushed back to December 4. The judge made it clear this would be the last reprieve, and a final decision will be made in December.
🔫HK drops gun charge: American politician Jeff Wilson was recently charged with gun possession after arriving at the Hong Kong airport with a firearm in his luggage. Wilson said it was an "honest mistake." On Monday, a Hong Kong court dropped the charges against Wilson after he agreed to a good behavior order.
⚽FIFA bans Rubiales: In August, Luis Rubiales, the former chief of Spain's football federation, caused international outrage when he kissed player Jennifer Hermoso on the lips after the country's Women's World Cup win in Australia. On Monday, FIFA said it had banned Rubiales from all football-related activities for three years on the national and international levels. Rubiales said he plans to appeal the ruling.
📃Biden's new AI order: As world leaders try to wrap their heads around artificial intelligence (AI), this new technology is progressing faster than it can be regulated. On Monday, US President Joe Biden issued an executive order that directs national agencies to set safety rules for AI systems, and it calls on AI developers to "share their safety test results and other critical information with the US government."
🛢Are we in for an oil price shock?: With the Middle East being a major source of the world's oil and gas, there's a lot of concern that we could be in for an oil price shock as the situation in Israel and Palestine continues. On Monday, the World Bank said that if the conflict spreads in the Middle East, oil prices could rise as much as 75%.
🧘‍♀️Hot yoga and depression: Regular exercise is a great way to help your mental health. According to a new study, though, hot yoga might be even more effective at this than other forms of working out. A recent clinical trial found that one session of hot yoga at 40.5 C a week can reduce the symptoms of depression.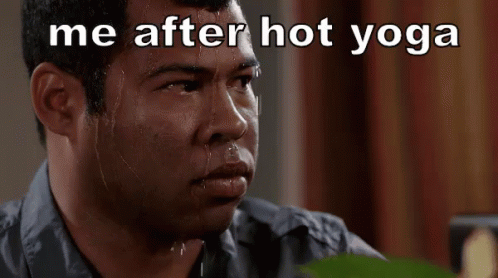 🩲🏀Skims and the NBA: Kim K's underwear brand, Skims, is now the official "Underwear Partner" for the NBA, WNBA and US national basketball teams. Not only will Skims outfit the players, but the brand will show up "in unexpected ways" at key events and tournaments. It's not the first time Skims has provided undies for athletes, though. It was the official underwear of the US Olympic Team at the Tokyo Summer 2021 Olympics.
👽Goldie Hawn and aliens: Last week, Apple Fitness+'s "Time to Walk" interviewed actor Goldie Hawn (you may also know her as Kate Hudson's mom) about all sorts of interesting things – including extraterrestrials. Hawn recalled a time in her early 20s, dancing in the California desert, when she had an alien encounter with some silver beings with "triangular shaped heads … a tiny little nose … and no ears." She said the experience felt like she was being touched by "a finger of God," and it was "filled with light." Hawn also said: "I don't want to know everything. We cut ourselves off from a lot of things if we're continuing to deny something that we have no proof over. There's a lot of things in this world that we can't see, but we can't stop believing." The truth is out there, kids.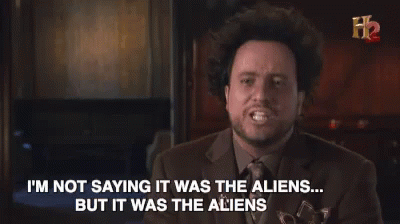 🧟‍♀️Poland's ancient spooky beliefs: Just in time for Halloween, archaeologists in Poland have discovered the strange remains of a 17th-century child around 7 years old. What's weird about them is that the child was buried facedown and padlocked – presumably to prevent them from rising from the dead to feast on the living. The bones were found in a cemetery for rejects in a village called Pien, which dates back to a time when people believed in spooky supernatural things like vampires and ghosts. The researchers have found other strange burials in the area; for example, some of the buried had stones placed on their elbows or necks to protect the living from any zombie funny business.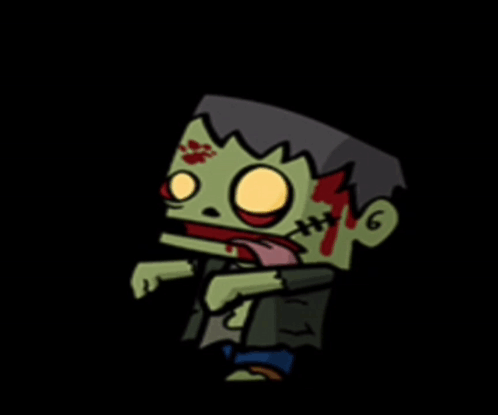 ---
Enjoying our TMS Headlines?
Forward it to a friend! After all, sharing is caring.
Anything else? Hit reply to send us feedback or say hello. We don't bite!
Written and put together by Joey Fung, Vanessa Wolosz and Christine Dulion