World
From Shein buying Missguided to the best celeb costumes – Here are today's Headlines
Shein is a Chinese fast-fashion company that started in 2008 and now calls Singapore its home base.
A few minutes every morning is all you need.
Stay up to date on the world's Headlines and Human Stories. It's fun, it's factual, it's fluff-free.
To start off, we're looking into:
Shein buys Missguided
The backstory: Shein is a Chinese fast-fashion company that started in 2008 and now calls Singapore its home base. It set its sights on the US market in 2017, quickly becoming the go-to place for trendy and budget-friendly fashion.
On the other side of the fashion runway, we have Missguided, a UK-based online fashion store founded in 2009 that caters to the younger crowd. It's known for its iconic £1 (US$1.22) bikinis and has firmly established its presence in the fast-fashion industry. But the company hit a rough patch last year due to supply chain issues, rising shipping costs and fierce competition, leading it to call in administrators in late May. Afterward, the Frasers Group acquired the brand for £20 million (around US$24.3 million).
The development: Now, Shein has just acquired Missguided from the Frasers Group. What's the big picture here? Shein has its eyes on global expansion and increasing its market share. Click the link here for more on this deal.
Nvidia's AI chip design
The backstory: Last year, OpenAI's ChatGPT created a buzz in the tech world, sparking an artificial intelligence (AI) frenzy with major players like Google and Microsoft entering the scene. Among them was Nvidia, a chipmaker initially known for creating graphics processing units (GPUs). These GPUs, it turned out, are also crucial for training deep-learning AI models. This led tech giants like Amazon, Google, Meta and Microsoft to scramble for Nvidia chips.
The development: Nvidia is now exploring using chatbots that generate human-like responses, particularly for chip design. Modern chips, which power our devices, consist of billions of tiny transistors. Arranging them on a small silicon surface is a complex task that often takes years for teams of engineers to master.
So, what's Nvidia up to? It's combined a large language model, which is sort of like your everyday chatbot, with its decades of chip design expertise. Click the link here for more on the company's latest research.
Chinese astronauts come home
The backstory: The International Space Station (ISS) is a joint project between several countries, with space agencies around the world contributing to this giant orbital satellite that's home to several astronauts at a time. China never had a big part in the ISS, but it was barred entirely from the ISS program over a decade ago – mostly because of rifts between China and the US. Eventually, the Chinese Manned Space Agency (CMSA) decided to build its own space station, Tiangong.
More recently: In May, China launched the Shenzhou-16 mission, which involved sending three taikonauts (Chinese astronauts) to the Tiangong space station. Over the past five months, the three conducted a bunch of scientific experiments and public outreach.
The development: On Tuesday, the three taikonauts landed back safely on Earth. The Shenzhou spacecraft set down at the Dongfeng Landing Site in the Gobi Desert. Click the link here for more about their mission.
To end, we'll look into:
Can a vaccine treat addiction?
Drug addiction is a severe medical condition that's complicated to treat and can only really be recovered from rather than "cured." And one of the most widely abused addictive substances in the world is cocaine (and crack).
Frederico Garcia, a psychiatrist at the Federal University of Minas Gerais in Brazil says: "There's no specific registered treatment for cocaine and crack addiction. We currently use a combination of psychological counseling, social assistance and rehabilitation, when necessary."
But Garcia and his colleagues are working on developing a vaccine that treats cocaine addiction called Calixcoca.
Calixcoca works by prompting patients' immune systems to create antibodies that stick to cocaine in the bloodstream. It's then too big to pass into the brain, meaning the user won't get high. Click the link here for more.
In other news ...
🔢Numbers:
📉Market snapshot and key quotes:
In the US: US stocks closed higher on Tuesday after a challenging month marked by rising Treasury yields and interest rates.
In Hong Kong: Hong Kong stocks fell on Tuesday due to China's factory sector contracting, raising concerns about the nation's economic outlook.
📊Top gainers/losers and company news:
In the US: JetBlue dropped more than 10% following below-expectation Q3 results.
Pinterest jumped over 19% due to a Q3 results beat, and pet retailer Chewy rose over 4% after an upgrade from Morgan Stanley.
Hong Kong: Chinese tech giants like Alibaba and Meituan saw over 2% drop, while Baidu saw a drop of over 4%.
BYD tumbled over 3% despite reporting strong quarterly profits from increased deliveries and cost reductions.
Hong Kong's GDP in the third quarter rose to 4.1% from a year earlier, but this missed a forecast of 5.2% by economists.
👀The numbers everyone is watching:
In the US: US non-government workers' compensation costs rose 1.1% in Q3, slightly higher than expected.
In Hong Kong: China's factory sector showed contraction, with the official PMI manufacturing index dropping to 49.5, below market consensus, and the non-manufacturing gauge falling to 50.6.
📅To check out our economic calendar for this week, click here.
More headlines ...
📰Israel/Hamas update: Israel's ground invasion into Gaza is continuing from this weekend. On Sunday, an Israeli special force rescued Israeli soldier Pvt. Uri Magidish, who was kidnapped by Hamas. On Monday, more UN officials were calling for a humanitarian ceasefire. Meanwhile, PM Netanyahu has firmly rejected the possibility of any ceasefire, saying it would equate to surrendering.
On Tuesday, Israeli airstrikes reportedly hit a refugee camp in Jabalia, north of Gaza City, where Israel says Hamas has a "stronghold." That same day, Israel said its troops engaged with Hamas militants in central Gaza. Also, Israel said it had killed one of the Hamas commanders behind the October 7 attack. The WHO has said a "public health catastrophe" is imminent in the enclave.
Right now, an estimated 240 hostages are thought to be held by Hamas in Gaza, and so far, just five have been released since the start of the war. On Tuesday, Hamas' armed wing said it would release "a certain number of foreigners" in the next few days.
🤴King Charles visits Kenya: Kenya has a long history of colonization involving the British Empire, which it's still experiencing the after-effects of today. British King Charles is currently visiting the country as many Kenyans push for formal reparations from the UK. On Tuesday, Charles said he felt the "greatest sorrow and deepest regret" for the challenges and brutalities the country faced under colonialism and its struggle for independence.
👮‍♂️Terror scare in France: France has been under an "emergency attack" alert since October 13, after the stabbing death of a teacher in a suspected Islamist attack. On Tuesday, French police shot and seriously injured a woman after she made terroristic threats on a train headed into Paris. The woman, dressed in an abaya, reportedly shouted "God is great" in Arabic, along with things like "You're all going to get it" and "Boom." No explosives were found on her.
🚓Russian tycoon arrested: Russian billionaire Alexei Kuzmichev has been arrested in France on suspicion of tax fraud and violating sanctions, according to inside sources. Kuzmichev is one of the co-founders of the Alfa Group, and the EU has had sanctions on him since March 2022, saying he's among "the most influential people in Russia" and is closely linked to Russian President Putin.
📄The US removes countries from trade deal: In 2000, the US created the African Growth and Opportunity Act (AGOA), giving certain sub-Saharan African countries access to thousands of American goods duty-free. But now, President Biden is removing Gabon, Niger and the Central African Republic from this trade deal. He said these countries are either participating in "gross violations" of human rights or not progressing toward democracy in a way that's acceptable.
💼APEC updates: In November, the Asia-Pacific Economic Cooperation (APEC) Economic Leaders' Meeting will be held in the US in San Francisco, and Hong Kong's Chief Executive John Lee was invited to attend. But, due to "scheduling issues," Financial Secretary Paul Chan will attend in his place. Meanwhile, on Tuesday, White House press secretary Karine Jean-Pierre confirmed that US President Biden and Chinese President Xi will meet on the sidelines at the event. China hasn't officially announced any confirmation as of now.
🚁HK rescues stranded immigrants: On Tuesday morning, Hong Kong authorities received a call that 13 migrants from Bangladesh were stranded on an outlying island without food or water. The Government Flying Service rescued them in the afternoon. Rough waters and winds had made it difficult for boats to approach the island.
✈Thailand visa waivers: From November 10 - May 10, Thailand is waiving visas for visitors from India and Taiwan to boost the nation's tourism industry. Tourists from India and Taiwan will be able to stay in Thailand for a max of 30 days at a time without a visa.
⚽2034 World Cup bid: FIFA invited bids from Asia and Oceania to host the 2034 FIFA World Cup to be submitted by October 31. On Tuesday, Australia said it wouldn't be bidding hours before the deadline, leaving Saudi Arabia as the only candidate. So, we guess that's settled.
👩‍⚖️Tesla court win: On Tuesday, Tesla won the first US trial over allegations that its autopilot driver feature led to a death. The company is facing several other lawsuits and investigations related to this technology, so this is a big win for the carmaker. Meanwhile, Tesla CEO Elon Musk announced on Tuesday that the company aims to make 200,000 units of its EV Cybertruck annually.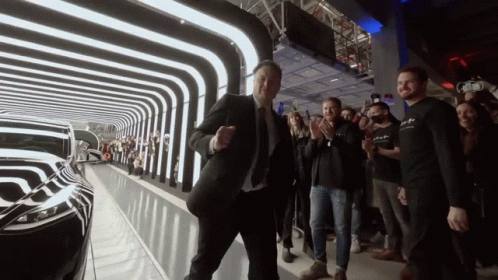 💸WeWork bankruptcy: On Tuesday, an inside source said that flexible office provider WeWork plans to file for bankruptcy as early as next week. The company was once privately valued at US$47 billion, but it's had a streak of bad luck with skepticism of its business model. The company's shares have fallen about 96% this year.
🤖Microsoft Copilot launch: Microsoft has been heavily involved in artificial intelligence (AI) for years as a huge investor in OpenAI (creator of ChatGPT and DALL-E). On Wednesday, Microsoft's own AI work assistant, Copilot, launches to millions of users. This generative AI tool can handle many workplace-related tasks, including attending/summarizing meetings, creating written drafts and putting together presentations. Think of it as Clippy on steroids.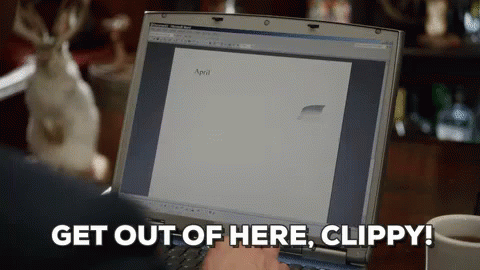 💻Apple's Scary Fast: In 2020, Apple began transitioning away from Intel to produce its own chips. On Monday, the company held its "Scary Fast" event and unveiled a new lineup of computers and an advanced chip in a short presentation. Its new processor is a first-of-its-kind M3 chip that uses advanced 3-nanometer manufacturing tech to supercharge graphics processing.
👑Europe's "Leonormania": The Spanish royal family doesn't have much to do with its country's government anymore, but it's still well-liked by many and definitely famous. Princess Leonor – the oldest daughter of King Felipe and Queen Letizia – turned 18 on Tuesday. She's seen a surge in popularity among the Spanish (and among Europeans in general), which is being coined "Leonormania."
🎃2023's best Halloween looks: Halloween was on Tuesday, and we're totally here for judging celeb costumes. Pregnant Kourtney Kardashian stole her sister Kim's infamous 2013 Met Gala look, singer Adele performed as Morticia Addams, Paris Hilton dressed up as her friend Britney Spears in the flight attendant look from the "Toxic" music video, and Zoe Kravitz and Channing Tatum (who are reportedly engaged!) dressed up as Rosemary and her oversized baby. Other faves include Kim K and daughter North dressed up as besties Cher and Dionne from "Clueless," Drew Barrymore as Bob Ross, Ice Spice as Betty Boop, Florence Pugh as Guy Fieri and Megan Thee Stallion as one of those talking flowers from Tim Burton's "Alice in Wonderland." Scroll through for pics of some of the best looks from this year.
---
Enjoying our TMS Headlines?
Forward it to a friend! After all, sharing is caring.
Anything else? Hit reply to send us feedback or say hello. We don't bite!
Written and put together by Joey Fung, Vanessa Wolosz and Christine Dulion