World
From Nokia's new lawsuit to YouTube's crackdown on ad blockers – Here are today's Headlines
Finnish company Nokia has been around since the mid-1860s, but it became a mega corporation in the 1960s and later a big player in telecommunications.
A few minutes every morning is all you need.
Stay up to date on the world's Headlines and Human Stories. It's fun, it's factual, it's fluff-free.
To start off, we're looking into:
Nokia sues Amazon and HP
The backstory: Finnish company Nokia has been around since the mid-1860s, but it became a mega corporation in the 1960s and later a big player in telecommunications – especially mobile phones. In the 90s, it became a leader in developing video technology. Today, it focuses on network tech and services, holding a patent portfolio covering everything from 5G to mobile devices and software. In fact, Nokia has invested over €140 billion (around US$148 billion) in research and development and holds around 20,000 "patent families" in its portfolio.
The development: On Tuesday, Nokia sued Amazon and HP, accusing both companies of infringing on its patents related to video streaming. Specifically, Nokia is pointing fingers at Amazon's Prime Video and Twitch streaming services, along with HP's computers. This legal dispute has gone global, with the company also filing related lawsuits against Amazon in Germany, India, the UK and at the European Unified Patent Court. Click the link here for more on the situation.
North Korea shuts down embassies
The backstory: While North Korea is often called the "hermit kingdom," it does have formal relations with 160 countries, according to North Korea in the World – and over 50 diplomatic missions overseas, with several consulates and representative offices.
More recently: The US, EU and other countries have been pushing sanctions on North Korea for decades in the hopes that it'll denuclearize. Since 2006, the UN Security Council has passed many resolutions sanctioning the country for nuclear weapons-related activities. Some of the unilateral economic sanctions involve, for instance, cutting EU investment in North Korea's economy. But the country hasn't given in and still develops and runs nuclear weapon-related exercises.
The development: It looks like North Korea is getting ready to shut down as many as a dozen embassies around the world – including in Hong Kong, Spain and Africa, and it's said to be because of money troubles. Click the link here for more.
China wants its own SpaceX
The backstory: In 2011, the US passed a law (known as the Wolf Amendment) citing national security concerns, banning NASA from working with China on space missions. But China kept launching its own missions and had a big goal in mind – building its own space station named Tiangong. Just last week, China launched Shenzhou-17, a spacecraft carrying a fresh trio of astronauts to the Tiangong space station.
More recently: In the past decade, China's space sector opened its doors to private investors. For example, a startup called iSpace, or Beijing's Interstellar Glory Space Technology, became the first private Chinese company to launch a rocket into orbit in 2019.
The development: The China Manned Space Agency (CMSA) is looking to work with private-sector companies on its upcoming space missions. These contracts from the CMSA could be a major boost for China's space industry, a bit like how NASA supported SpaceX. Click the link here for more.
To end, we'll look into:
YouTube cracks down on ad blockers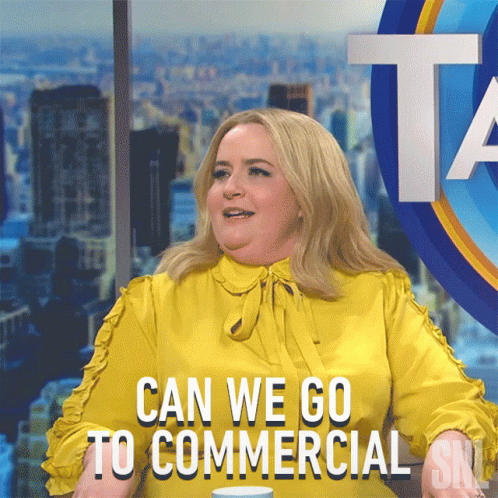 If you use an ad blocker, you probably make sure it's on before watching YouTube videos, which now show ads before videos and even in the middle of their run time. But now YouTube is cracking down on this practice. If you don't want to watch the ads, you soon might have to resort to playing for a YouTube Premium subscription.
The platform has officially gotten serious about suspending ad blockers, launching a global campaign to cut the practice, according to YouTube communications manager Christopher Lawton in a statement to "The Verge."
"The use of ad blockers violates YouTube's Terms of Service," Lawton says. "We've launched a global effort to urge viewers with ad blockers enabled to allow ads on YouTube or try YouTube Premium for an ad-free experience. Ads support a diverse ecosystem of creators globally and allow billions to access their favorite content on YouTube." Click the link here for more.
In other news ...
🔢Numbers:
📉Market snapshot and key quotes:
In the US: US stocks rose on Wednesday after the Fed kept interest rates the same, giving investors hope that they won't go up again for the rest of the year.
In Hong Kong: Hong Kong stocks closed lower on concerns about the Chinese economy and in anticipation of the Fed's policy decision.
📊Top gainers/losers and company news:
In the US: Nvidia rose over 3%, and Advanced Micro Devices jumped more than 9%.
Estee Lauder fell almost 19% after lowering its full-year earnings and revenue growth projections.
Hong Kong: Chinese tech giants like Meituan and Baidu saw a drop of over 1%.
👀The numbers everyone is watching:
In the US: US manufacturing activity contracted more than expected in October, with the ISM manufacturing index dropping to 46.7, below the Dow Jones estimate.
The US Labor Department reported a slight increase in job openings for September, with available positions totaling 9.6 million, just above the FactSet estimate.
In Hong Kong: China's manufacturing activity unexpectedly contracted in October, with the Caixin/S&P Global manufacturing PMI falling to 49.5, below economists' expectations.
Data on Wednesday showed that China's outstanding property loans contracted for the first time on record, with data going back to 2005.
📅To check out our economic calendar for this week, click here.
More headlines ...
🚚Gaza evacuees begin crossing into Egypt: As Israel has been staging military attacks on Gaza, it's been a complicated process to evacuate foreign passport holders safely. On Wednesday, the first group of evacuees was able to leave through the Rafah Crossing into Egypt. The evacuees included 320 foreign passport holders and dozens of severely injured Gazans.
🚓Russian soldiers accused of killing family: Although Russian forces have been accused on an international level of committing war crimes since invading Ukraine last year, none of its soldiers are known to have been arrested by Russian authorities. But, on Friday, two Russian soldiers reportedly killed a Ukrainian family of nine (including two children) as they slept in their home in a Russian-occupied region of Ukraine. The Russian military arrested the suspects, and Ukrainian officials say they think the soldiers killed the family after they refused to give them their house.
💣Yemen's Houthi forces claim Israel attack: Yemen's Houthi militant force has shown long-term support for Palestine and hostility towards Israel. Since the Israeli military began attacking Gaza this month, Houthi leaders threatened to join the fighting, suggesting they might attack Israeli ships in the Red Sea. The Houthi militia is now claiming responsibility for an attempted attack on Tuesday involving ballistic and cruise missiles and drones in southern Israel.
✂Bolivia cuts ties with Israel: Bolivia, Colombia and Chile have all criticized Israel's ongoing military campaign. On Tuesday, Bolivia announced that it has cut diplomatic ties with Israel over its actions in Gaza. Colombia and Chile have both recalled their ambassadors from Israel for consultations.
😡AI poll causes uproar: The Guardian has accused Microsoft of seriously hurting its reputation after its news aggregator service published an AI-generated poll speculating about a woman's death next to one of its articles. Right beside a story about Lilie James, a 21-year-old water polo coach who was found dead last week with head injuries, an AI-generated poll asked: "What do you think is the reason behind the woman's death?" It then gave three options: murder, accident or suicide. Naturally, readers responded angrily. Microsoft has said it's deactivated the feature and is looking into why this poll was published next to such a sensitive article.
🚫US drone bans: Over half of drones sold in the US are made by China's DJI, and they are the most popular with public safety agencies. But now, some lawmakers in the US are introducing a bill to ban the government from buying Chinese drones. Meanwhile, on Tuesday, the US Senate unanimously approved an amendment banning the Federal Aviation Administration (FAA) from operating or providing federal funds for drones made in China, Russia, Iran, North Korea, Venezuela or Cuba.
💼Schwab job cuts: Charles Schwab is currently integrating TD Ameritrade into its business and looking to cut costs. So it just finished cutting as much as 6% of its 35,900-member workforce, according to a spokesperson. This is estimated at right around 2,100 jobs.
💻Meta EU ad ban: Yesterday, we reported that Meta announced it was rolling out a paid-subscription model to comply with new data and privacy regulations in the EU that affect how it collects user data. But on Wednesday, the EU regulator agreed to extend a ban from non-EU member Norway on "behavioral advertising" that will apply to all 30 EU countries and the European Economic Area.
💰Baidu launches paid chatbot: Last month, Baidu introduced its Ernie Bot 4.0, a Chinese contender to popular AI chatbots like OpenAI's ChatGPT. Now, the company has officially launched a paid version of the bot that allows users to use 100 prompts every three hours. The pro plan comes in at 59.9 yuan (US$8.18) a month, or 49.9 yuan monthly if you set it to auto-renew.
🤖UK AI summit: The UK kicked off an international summit on AI safety and regulations on Wednesday. British PM Rishi Sunak released "The Bletchley Declaration," which was signed by representatives from the 28 countries there, including the US and China. The document warns of the possible dangers of "frontier" AI systems and says the international community has to work together on AI regulation. But, it didn't set any specific steps to ensure safety and security when it comes to these systems. The two-day summit will conclude on November 2.
🤝Animoca-Neon Web3 deal: Animoca Brands is a Hong Kong-based video game company that works using blockchain technology. On Monday, Animoca announced that it had received US$50 million from Neom Company, a Saudi smart city project linked to the Saudi government. This means that Animoca will work with Neom to build new Web3 services and to "nurture the local Web3 ecosystem."
👩‍⚖️SBF trial moves to closing arguments: We've been following Sam Bankman-Fried's crypto fraud trial closely over the past few weeks, and now, it's coming to an end. On Wednesday, closing arguments were heard from both the prosecution and the defense. During his closing, assistant US attorney Nicholas Roos said: "FTX was bankrupt. Billions of dollars from thousands of people, gone. He spent his customers' money, and he lied about it." SBF's lawyer, Mark Cohen, countered in his closing, saying SBF had acted in good faith and the government's case focused too much on things unrelated to the charges.
🥋Samurai collect post-Halloween trash in Tokyo: Halloween in Tokyo leads to a lot of street drinking and partying, especially in bustling areas and tourist spots. On Wednesday, guerilla trash collectors dressed as samurai went out to get the streets cleaned up – a tradition that's been going on every November 1 since 2006. The group is known as Gomihiroi Samurai, and it has a major fan base with almost 800,000 followers on TikTok.
💀Mexico celebrates the Day of the Dead: November 1 and 2 are traditionally celebrated as Mexico's "Day of the Dead," or el Día de los Muertos. During this time, families honor their loved ones who have passed on, making them altars with their favorite foods and drinks. The holiday also involves a lot of dancing, facepaint and cempasúchil marigolds.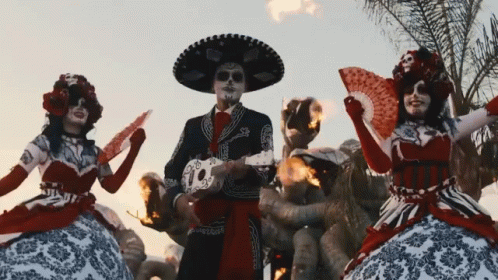 ---
Enjoying our TMS Headlines?
Forward it to a friend! After all, sharing is caring.
Anything else? Hit reply to send us feedback or say hello. We don't bite!
Written and put together by Joey Fung, Vanessa Wolosz and Christine Dulion