World
From the UK's AI Safety Summit to starfish "arms" – Here are today's Headlines
Ever since OpenAI's ChatGPT sparked international interest in artificial intelligence (AI) about a year ago, there have been concerns about how this fast-developing tech might affect our future.
A few minutes every morning is all you need.
Stay up to date on the world's Headlines and Human Stories. It's fun, it's factual, it's fluff-free.
To start off, we're looking into:
The UK's AI Safety Summit
The backstory: Ever since OpenAI's ChatGPT sparked international interest in artificial intelligence (AI) about a year ago, there have been concerns about how this fast-developing tech might affect our future. For example, political and tech leaders around the world, including Elon Musk and OpenAI's CEO Sam Altman, have warned that it poses catastrophic risks to humankind if it gets into the wrong hands. Many people also worry that AI could become even smarter than humans.
All this worry and speculation has led to a race by governments to come up with some sort of framework to regulate this tech.
The development: UK Prime Minister Rishi Sunak is hoping Britain can be a key leader in this global race and be a middle ground between the economies of the US, China and the EU. On Wednesday, the UK kicked off its two-day AI Safety Summit, where many countries were represented, including China. Click the link here for highlights from the summit.
China official visits Myanmar
The backstory: China and Myanmar share a border along Myanmar's northeastern frontier. The two are also big trading partners. In 2021, a military junta took over Myanmar's government. China is a key ally of the current government, which has faced a lot of issues in trying to solidify its rule.
More recently: Myanmar is dealing with a weak economy and conflict stemming from different ethnic groups that have formed militias aiming to capture areas from the ruling junta. With all the violent clashes between rebel groups and the junta since 2021, the UN estimates that more than 1.8 million people have been internally displaced.
The development: On Tuesday, Myanmar's state media reported that China's public security minister, Wang Xiaohong, visited the country to meet with junta leader Senior Gen. Min Aung Hlaing. The two reportedly spoke on the militant groups' coordinated attacks and touched on security along the border. On Thursday, China also called for a ceasefire. Click the link here for more on Wang's visit.
US-China climate talks
The backstory: Climate change is a big worry for people all around the world. Just a quick recap, but it's essentially when the Earth's temperature goes up because of too much pollution from carbon emissions from things like cars and factories. This causes problems like hotter global temperatures, more extreme storms and weather and rising sea levels, and it's even destroying ecosystems.
In 1995, the first Conference of Parties (COP) meeting was held in Germany. It's now a yearly UN meeting where governments talk about how to limit and prepare for future climate change. The 28th meeting, COP28, is coming up in November in Dubai.
The development: The US and China, the two biggest greenhouse gas emitters, have said they'll have talks in California to discuss climate issues ahead of the COP28 climate summit in Dubai this year. They'll focus on making stronger efforts to combat climate change to make sure the COP28 summit is a success. Click the link here for more on what's on the agenda.
To end, we'll look into:
The Big Whack and Earth's insides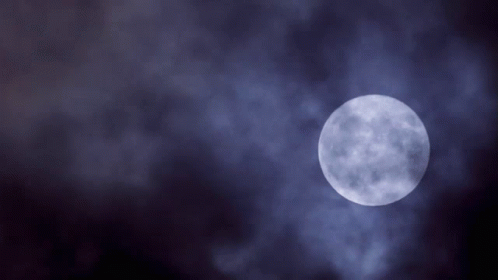 Have you ever wondered what, exactly, caused the creation of Earth's moon? Based partly on moon soil samples brought back to Earth, scientists say that the moon was once part of Earth itself. How did this piece of our planet break off in the first place, though? Well, buckle up, kiddos; it's widely believed that about 4.5 billion years ago, a giant protoplanet hit an early version of Earth that was void of life. That collision caused chunks of Earth and the protoplanet to form into the moon. This idea is known as the "Big Whack."
Now, a new study suggests that pieces of the protoplanet – named Theia – that whacked Earth are still, well, here. According to researchers, these pieces are buried about 2,897 kilometers (1,800 miles) under Earth's surface. Basically, scientists noticed that parts of the interior aren't uniform with the rest, and they think that these anomalies might be caused by parts of Theia that broke off in the collision. Click the link here for more on this research.
In other news ...
🔢Numbers:
📉Market snapshot and key quotes:
In the US: US stocks surged on Thursday, with investors optimistic that the Fed won't raise interest rates again this year, and while benchmark 10-year Treasury yields fell to three-week lows.
In Hong Kong: Hong Kong stocks rose with the US Fed looking dovish on raising interest rates again, and property developers rallied as the prime rate was kept steady by commercial banks.
📊Top gainers/losers and company news:
In the US: Starbucks had a great day, rising over 9% after its earnings topped estimates. Streamer Roku also jumped about 30% after reporting revenue that beat expectations. But Moderna didn't fare so well, dropping 6.5% after reporting a sharp plunge in profits.
In Hong Kong: Alibaba jumped 1.1%, while its rival JD.com added 0.7%. Tencent boosted by 0.6%. Property developer Henderson Land led home builders higher, jumping 4.6%, and Sun Hung Kai Properties closed up 1.9%.
👀The numbers everyone is watching:
In the US: Non-farm payrolls data is coming out on Friday, and this could shed more light on the outlook for interest rates. Also, a report showed US labor productivity advanced by the most in three years.
In Hong Kong: The latest data showed China's factory activity unexpectedly contracted in October. All eyes are also on China's Caixin services PMI on Friday.
📅To check out our economic calendar for this week, click here.
More headlines ...
📃Putin de-ratifies nuclear treaty: We've reported before on Russia moving away from the international nuclear test ban treaty as the war in Ukraine continues. Recently, Russia's Parliament voted to de-ratify the treaty. On Thursday, President Putin officially signed this into law. Russia's stance is that this aligns it with the US, which signed but never ratified the treaty.
💣Gaza refugee camp hit twice: On Tuesday, Israel launched an airstrike on the Jabalia refugee camp – the largest in Gaza. It struck it again just a day later, and airstrikes also hit the area of the Al Quds hospital in Gaza City. This comes as more nations are condemning Israel's Gaza offensive and as some are accusing it of committing war crimes. Meanwhile, Israel said on Thursday that its forces have completely surrounded Gaza City.
🌎Climate payments decrease: Lower-income countries often suffer the most from climate-related events, even though they've contributed the least to climate change. A new UN report shows that wealthy countries have cut the funds they commit to help developing countries deal with the effects of climate change, but the need for this money is growing more and more. Aid for climate adaptation fell 15% in 2021 from the year before.
🗺Settler attacks in the West Bank: As the conflict continues in Gaza, hostilities between Israeli settlers and Palestinians in the West Bank are growing, too. National Security Minister Itamar Ben-Gvir, who lives in the settlements, said he'd ordered 10,000 rifles to arm Israeli civilians, including settlers, after Hamas' attack almost a month ago. On Tuesday, the EU denounced "settler terrorism" that could lead to a "dangerous escalation of the conflict," with at least eight people killed as a result of those attacks since October 7.
❓Stalemate in Ukraine?: Over the past five months, Ukraine has been working through its counteroffensive, making slow progress in retaking Russia-occupied land. Ukraine's General Valery Zaluzhny recently said that there hasn't been that much progress – comparing the conflict to WWI and calling the current state of the war a "stalemate." But Russia denies this idea, with Kremlin spokesperson Dmitry Peskov saying, "No, it has not reached a dead end."
🌬Storm Ciarán: Storm Ciarán is pummeling Europe, hitting the UK, France, Spain and the Netherlands late on Wednesday and triggering weather alerts. In France, gusts of wind reached 207 kilometers (129 miles) per hour, and about 1.2 million people lost power in the country. Many flights are expected to be disrupted through Thursday at Amsterdam's Schiphol Airport, and England has over 60 flood warnings in place.
💣China and US nuclear arms control talks: China and the US have been holding more talks with one another in the past few months as tensions begin to thaw between the two. Next week, China and the US are reportedly expected to hold talks on nuclear arms control. China's foreign ministry says there will be "consultations on arms control and non-proliferation."
💸Amazon's secret pricing scheme: According to the US Federal Trade Commission, Amazon used a secret algorithm to help it influence other online retail sites to keep prices of certain products elevated. It's also been accused of destroying its own internal communications as the FTC investigated it. All this info is coming to light as the FTC releases excerpts from its antitrust lawsuit against Amazon.
💻Microsoft boosts security: With cyber threats these days getting more sophisticated, tech giant Microsoft has plans to boost its protection efforts. In a Thursday blog post, the company said it was committing to three areas of engineering advancement: transforming software development, implementing new identity protections and driving faster vulnerability response.
🚫Blackpink's Lisa and Angelababy banned on Weibo: Celebrities and performers have been under more scrutiny in China recently, and Blackpink's Lisa and Chinese actress Angelababy just had their accounts shut down on Weibo, one of the country's biggest social media platforms. No reason has been given, but many are speculating that it has something to do with a recent show by Lisa at burlesque club Crazy Horse Paris.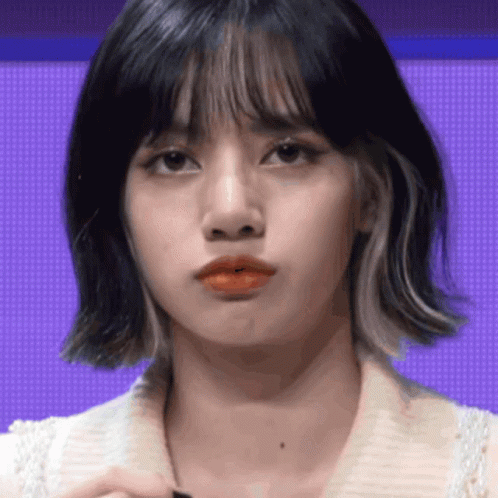 👛Digital yuan in Hong Kong: China's digital e-yuan is already available for purchases in the mainland. Now, Hong Kong authorities are working with Octopus to let mainlanders use it in Hong Kong by topping up their Octopus cards. Secretary for Financial Services and the Treasury Christopher Hui Ching-yu has said expanded use of the e-yuan in other areas can be expected in time, depending on technology and the specific details. In another development, Hongkongers in the mainland can now file taxes and renew their driver's licenses and SAR passports in Guangzhou as the Hong Kong and Guangdong governments have joined together to offer cross-border services.
🤑Uber and Lyft agree to multi-million payout: Uber and Lyft have been accused left and right of wage theft when it comes to their drivers. After a New York investigation and case that took over three years, the two companies have agreed to settle and pay out New York drivers US$328 million. The drivers will also receive paid sick leave.
🎨Hong Kong art exports: In March, Hong Kong resumed its Art Basel event for the first time since the pandemic brought widespread shutdowns. A joint report by Swiss-based investment bank UBS and the global fair has just come out, showing that not only is the art market going strong, but Hong Kong, in particular, is doing well. The city had the highest percentage increases across global markets for imports and exports of art and antiques in the first three months of the year compared to the year before.
🏳‍🌈Let's go Gay Games: Hong Kong will be the first Asian city to hold the Gay Games, which are kicking off on Friday as one of the city's biggest events since the pandemic. Not only is it the first to host, but it's got the highest number of participants ever from Asia, according to Alan Lang, the body's co-chair. Mexico's western city of Guadalajara is co-hosting the games at the same time.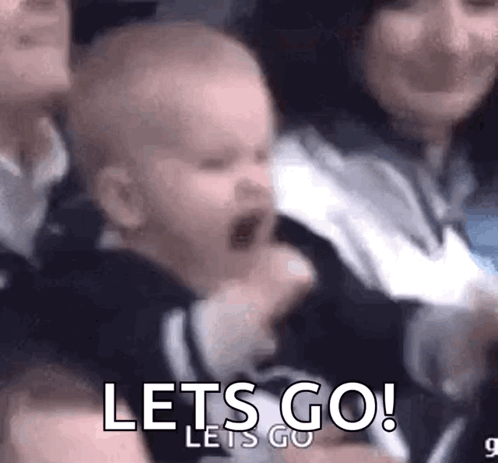 🎄It's that time again: Welp, Halloween is officially behind us, meaning many people are gearing up for the holiday season. So, of course, Mariah Carey is back in the spotlight again. For the second time, songwriter Andy Stone has sued the singer for copyright infringement, saying she copied his 1989 charted song of the same name with her famous hit "All I Want For Christmas Is You."
⭐Starfish "arms" are weirder than you think: We're prone to thinking that the five protrusions on a starfish's body are its limbs (maybe from too much faith placed in "Finding Nemo"). But experts are now saying that, actually, these "arms" are a part of the starfish's head. In fact, a starfish is effectively all head.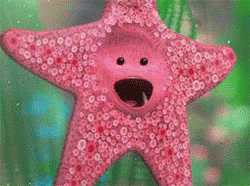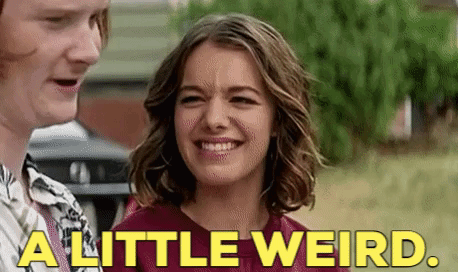 ---
Enjoying our TMS Headlines?
Forward it to a friend! After all, sharing is caring.
Anything else? Hit reply to send us feedback or say hello. We don't bite!
Written and put together by Joey Fung, Vanessa Wolosz and Christine Dulion