World
From Boeing's big order to a dry-clean-only towel from Balenciaga – Here are today's Headlines
Boeing, a household name in the aircraft industry, has faced some rough patches in recent years.
A few minutes every morning is all you need.
Stay up to date on the world's Headlines and Human Stories. It's fun, it's factual, it's fluff-free.
To start off, we're looking into:
Boeing's US$50 million Dubai deal
The backstory: Boeing, a household name in the aircraft industry, has faced some rough patches in recent years. In 2013, it introduced the 777X, a fuel-efficient, long-haul aircraft with the unique feature of foldable wingtips. Despite its potential, the program faced turbulence due to production and certification setbacks, causing delays that kept the aviation community on edge.
More recently: Another pivotal moment came with two tragic accidents involving Boeing's best-selling 737 Max model in 2018 and 2019, resulting in the loss of 346 lives. In the aftermath, several countries, including some in the EU, the US, the UK and notably China, swiftly grounded these Boeing jets. This hit the company hard, particularly in China, where it had a significant presence.
The development: On Monday, Dubai carriers ordered over US$50 billion of Boeing jets at the Dubai Airshow. This included 90 orders for jets from the long-delayed 777X program. Click the link here for more.
Hong Kong's historic 1991 heist resurfaces
The backstory: In the 80s and 90s, Hong Kong was no stranger to the infamous Yip Kai-foon, aka the "King of Thieves," for his jewelry store heists. On June 9, 1991, he pulled off a series of movie-like robberies in Kwun Tong, creating chaos with his gang armed with automatic weapons. Yip and other notorious criminals like Chueng Tze-keung and Kwai Ping-hung became a symbol of the city's era of organized crime.
Earlier that same day, three other gang members robbed the Shun Fat Company watch shop in Sham Shui Po, killing the shopkeeper in the process. The case has gone unsolved for years, but fingerprints and DNA were collected during the investigation.
The development: Hong Kong police have now made an arrest connected to that unsolved murder-robbery case. Wen Wenye, a 59-year-old from Shenzhen, was arrested as he crossed the border, closing a lengthy investigation that put him on the wanted list in 2021. Click the link here for more.
A global plastic pollution treaty
The backstory: According to the UN, about 430 million tons of plastic are produced annually, with two-thirds of that generated for short-term or single-use. That number will triple by 2060 if the rate we're going at doesn't change.
More recently: In March 2022, the world officially said it was time to address the out-of-control plastic pollution problem. The UN decided to work on a legally binding agreement to limit this plastic production and waste problem. Two months ago, it released a "zero draft" to start the negotiations on this global plastics treaty.
The development: On Monday, reps from around 150 countries, environmentalists, human rights activists, public health advocates, oil and gas companies and others came together in Nairobi, Kenya, to continue working out an international plastic pollution treaty. This is the third of five meetings to negotiate this agreement by the end of next year. Click the link here for more.
To end, we'll look into:
AI superintelligence
Artificial intelligence (AI) has made leaps and bounds over the past year or so, boosting humanity's hopes and fears of advanced technology. Now that we've come so far with AI, are we close to an era of artificial superintelligence?
Artificial superintelligence (ASI) isn't real … yet. In theory, ASI would be a tech system that's designed to surpass human intelligence. ASI would not only be smarter than humans but also more creative and possibly more aware. Normal AI, which is what we see being developed and available for consumers, is really just made to mimic human intelligence. It lags behind us, generating content based on what humans have already created.
We're only just getting a hold of regular AI at the moment; ASI isn't going to be fully realized anytime soon. Still, tech firm OpenAI has its eyes on breaking the bounds of AI tech, getting us closer and closer to ASI. Click the link here for more.
In other news ...
🔢Numbers:
📉Market snapshot and key quotes:
In the US: US stocks closed near the flat line on Monday as investors are expecting key inflation data to be released.
In Hong Kong: Hong Kong stocks rose on Monday as investors focused on the upcoming release of US inflation data later in the week.
📊Top gainers/losers and company news:
In the US: Monday.com surged over 10% on the back of a strong quarter and an optimistic forecast.
Boeing gained over 4% after Emirates Airlines' US$52 billion purchase of 95 Boeing aircraft.
In Hong Kong: Xiaomi jumped over 1% after achieving record sales of over 22.4 billion yuan (US$3.11 billion) during the Singles' Day shopping festival.
👀The numbers everyone is watching:
In the US: Key economic data to watch includes US CPI, retail sales, business inventories, PPI, industrial production and US housing starts.
In Hong Kong: China is gearing up to release crucial economic indicators, including retail sales, industrial production, fixed-asset investment, new home prices, PPI and CPI,
📅To check out our economic calendar for this week, click here.
More headlines ...
📰Russian retreat?: On Monday, Russian state media published news that forces had been transferred to "more favorable positions" on the Russian-occupied left/eastern side of Ukraine – using similar language as announcements of past Russian retreats. Then, the reports were quickly pulled, with Russia accusing Ukraine of creating the "false report." The Kremlin said it wouldn't comment and that this was a matter for the military.
🕵️‍♀️Pipeline attack update: Last year, two Nord Stream gas pipelines connecting Russia and Germany were damaged in what looked like acts of sabotage; we just don't know who did it. Two international newspapers conducted a joint investigation, and now they're accusing senior Ukrainian military official Roman Chervinsky of having a role in coordinating the six-person sabotage team. But, they also reported that President Zelenskyy wouldn't have known about the operation. Chervinsky, who's currently in Kyiv jail for other charges, denied these allegations and called them Russian propaganda.
⛑Himalayan tunnel collapse: On Sunday, up to 40 men were working in a tunnel in the Indian Himalayas on a highway project. But, part of the tunnel's passageway collapsed, leaving the workers stranded inside without much oxygen or water. An emergency rescue mission is trying to dig the men out, which should take another day or so.
💣US announces new strikes on Syria: Over the past few weeks, there have been more clashes between US troops and Syria in the Middle East. American troops have reportedly been attacked by Iran-linked militant groups in both Iraq and Syria. Now, the US has responded by launching strikes at two Iran-associated sites in Syria.
🚫Nepal bans TikTok: On Monday, Nepal said it would ban Chinese social app TikTok, saying that its misuse is disturbing social harmony and goodwill. According to local media, over the last four years, over 1,600 TikTok-related cyber crime cases have been reported in Nepal.
🌏China makes green energy strides: China is the world's biggest carbon emitter, but that's set to change as its green energy industry booms. The country has seen record investments and development in the wind and solar energy sectors. New research shows that China's carbon emissions are set to peak this year before starting to fall for the first time next year.
⚡Exxon moves to produce lithium: Oil and gas giant Exxon Mobil is showing more interest in the world of electric vehicles (EVs). On Monday, it announced new plans to start producing lithium, a material necessary for EV batteries. While Exxon is still moving forward in the world of fossil fuels, this could show that the company is trying to diversify as the world transitions toward more green energy.
📄Google sues scammers: Google introduced its AI chatbot, Bard, earlier this year, and scammers have already impersonated the software. Google is saying that scammers made social media accounts that tricked other users into downloading a fake version of Bard that was malware, giving them access to their social media accounts. Google is now suing five of these scammers.
🥤Pepsi vs Coke?: Coca-Cola has long been a market leader in the US drink business, staying in the top spot by market value for around 20 years. But PepsiCo's snacks biz, including Lay's chips, Doritos and Quaker oatmeal, could bump it up to the top, according to some Wall Street analysts. A few experts are projecting the company's shares will rise more than 20% over the next year, allowing it to surpass Coca-Cola for the crown.
🎬"The Marvels" bombs: Marvel's newest superhero flick, "The Marvels," debuted to a disappointing US$47 million at the domestic box office, making it the MCU's worst opening weekend ever. We could possibly chalk this up to the SAG-AFTRA strike, which meant the stars couldn't promote the film, but this launch pales in comparison to its predecessor, "Captain Marvel," which opened to US$153.4 million.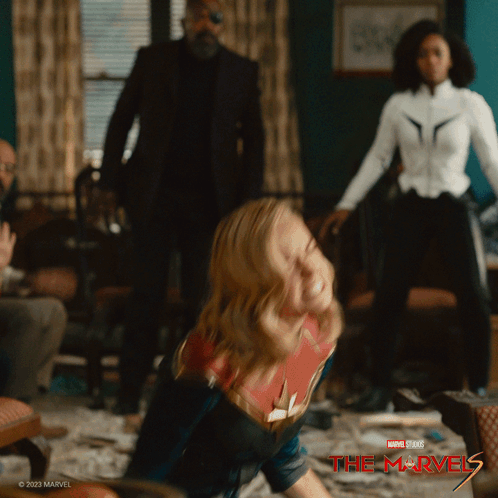 💊Lilly drug cuts heart disease factor: More than a billion people worldwide have lipoprotein (a), or Lp(a), levels that mean they have a moderate-to-high risk of heart disease. Now, pharma company Eli Lilly & Co.'s first human study found that its experimental drug lepodisiran reduced Lp(a) to undetectable levels for 48 weeks when given at its highest dose. This could offer another way of addressing heart disease if more studies produce the same results.
🤑ICBC paid?: Last week, we reported that China's biggest lender, the Industrial and Commercial Bank of China, was hacked, and this temporarily disrupted some trades on the US treasury market. Reuters has just reported that a Lockbit ransomware gang representative said on Monday that ICBC had paid a ransom. Reuters wasn't able to verify this statement independently, though.
👩‍🚀Astronauts drop the bag: On November 1, NASA astronauts Jasmin Moghbeli and Loral O'Hara completed a spacewalk doing maintenance on the International Space Station for over six hours. During the spacewalk, their tool bag just kinda … got away from them. It floated away and is now apparently orbiting Earth, too. According to EarthSky, Earthlings could potentially spot the bag using binoculars over the next few months until it disintegrates in the atmosphere. Luckily, they didn't need the tools for other work on the schedule.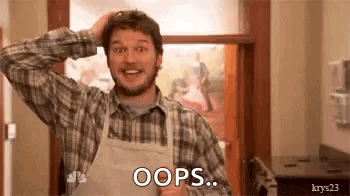 📷Lost echidna rediscovered: Echidnas are fascinating animals that are considered "living fossils," having been around for about 200 million years, even when dinosaurs were still around. Scientists believed that one type of echidna (named after Sir David Attenborough) had gone extinct 60 years ago. But now, they've rediscovered a live Zaglossus attenboroughi echidna in Indonesia's Cyclops Mountains. During their expedition, they also discovered new species of insects and frogs and observed healthy populations of tree kangaroos and birds of paradise.
🤨Towel skirt: Luxury fashion house Balenciaga is releasing its "towel skirt" for the 2024 Spring collection, so now you can look like you just hopped out of the shower for a mere US$925. Oh, and this isn't just any old terry cotton towel – it's marked for dry-cleaning only. So don't get this drip wet.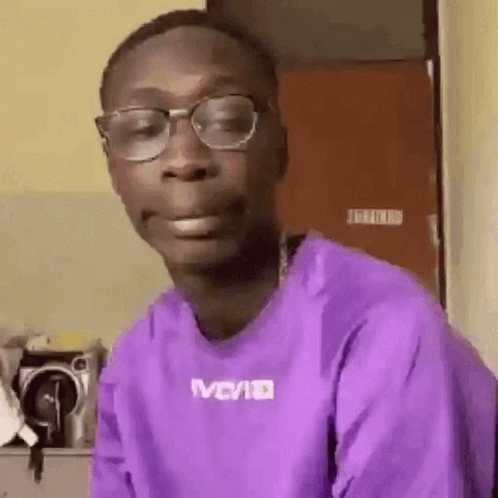 ---
Enjoying our TMS Headlines?
Forward it to a friend! After all, sharing is caring.
Anything else? Hit reply to send us feedback or say hello. We don't bite!
Written and put together by Joey Fung, Vanessa Wolosz and Christine Dulion